***This giveaway is now closed***
Today Sew Mama Sew is holding their annual giveaway day! If you are new here, Hello!! I hope that you will "poke around" a bit and find something that you like!
As part of the Giveaway Day, I'm giving away one each of the PDF sewing patterns in my shop, fourteen may. I'll choose 4 winners on May 25th.  The patterns will be emailed to you!  If you decide to buy one in my shop,  you can download the pattern yourself with a link sent to you at checkout! Easy and Quick! (if for any reason you have trouble downloading, just sent me an email and I can email your pattern instead).
First up is the Sunday Bag,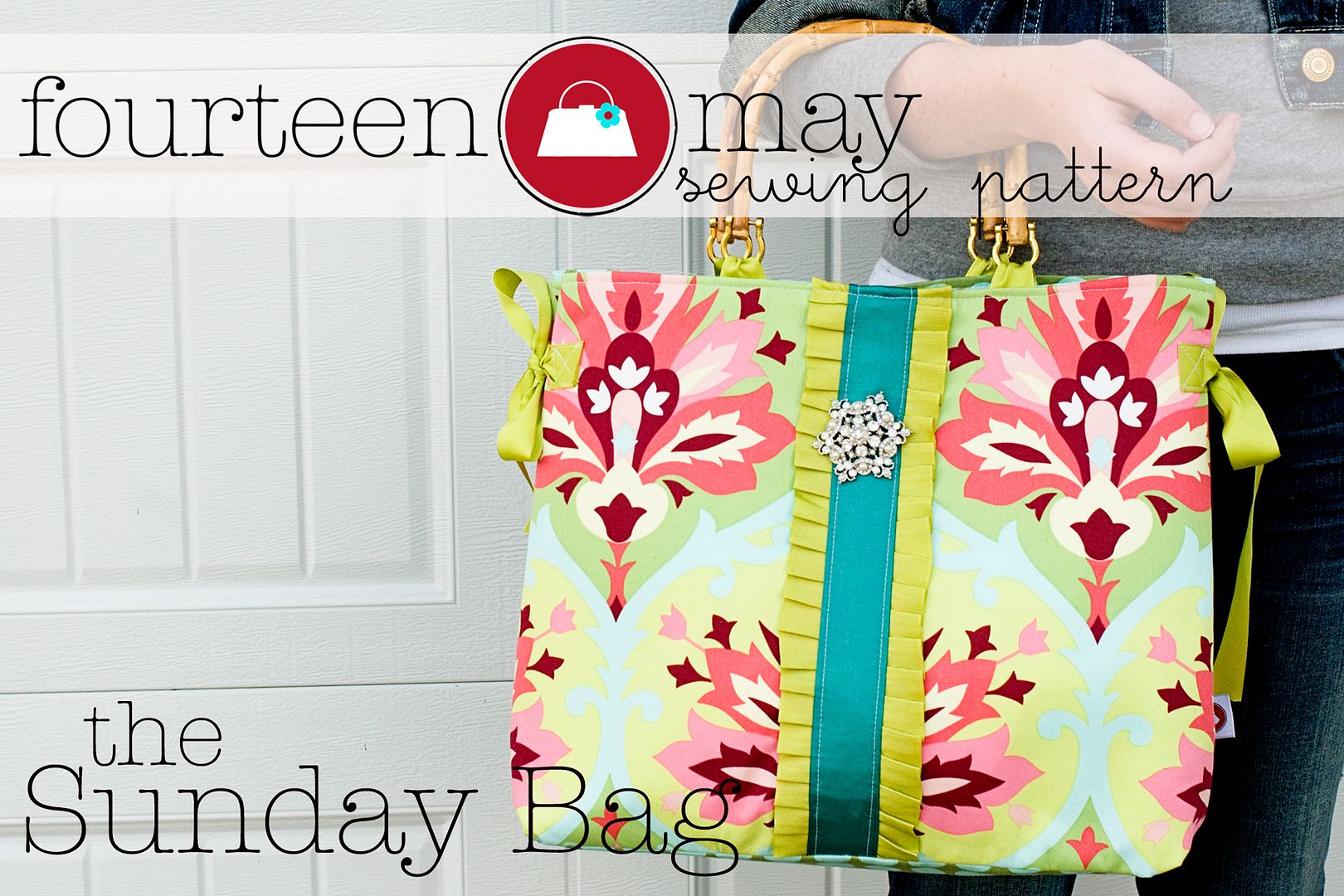 I designed this bag for with a friend of mine in mind. She always has a bunch of books and file folders to tote around with her on Sunday, so I came up with this bag. It's very sturdy and great for toting around with you to church, school or work.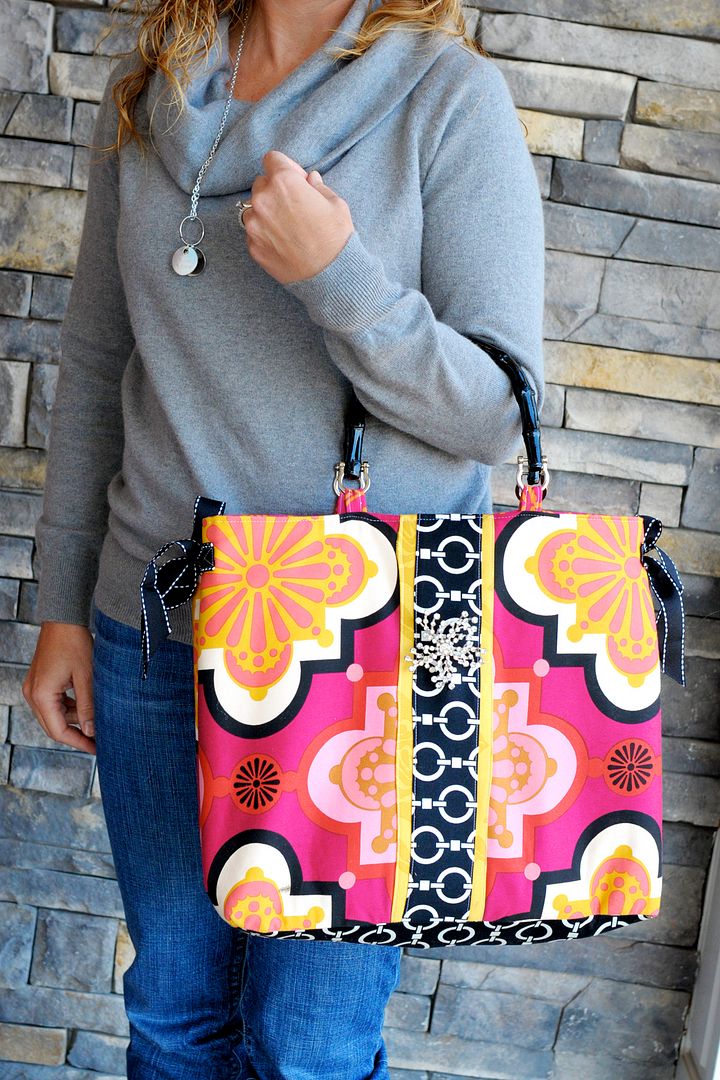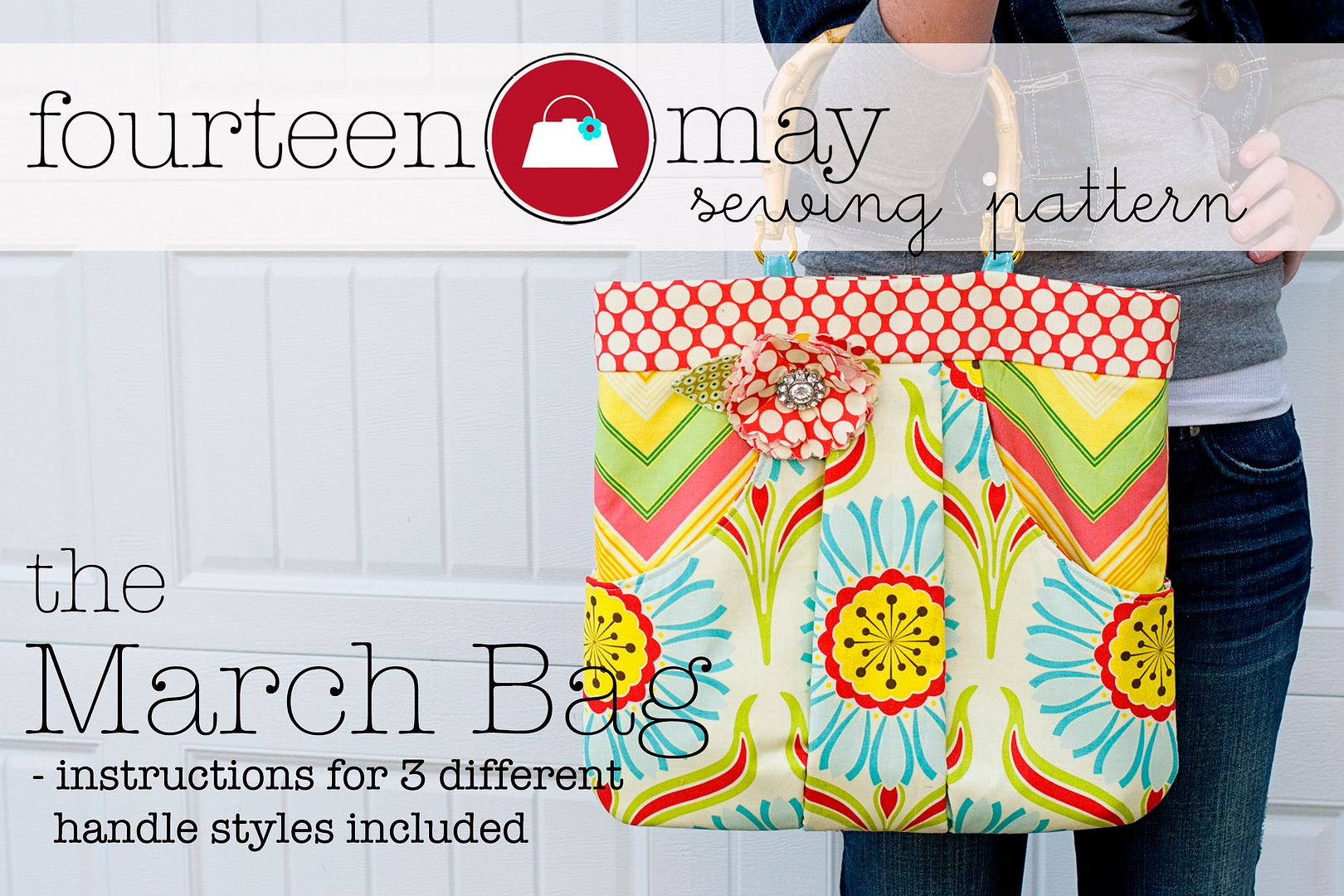 This bag was born when my 15 year old daughter came into my craft room and handed me a post it note and said "I want a bag that looks like this…"… She had scrawled a little sketch of a purse onto the note.
I did my best and the March Bag is the result.  It comes with 3 different handle options all on the same pattern.  
The bag also comes with cutting directions for using either fat quarters OR yardage.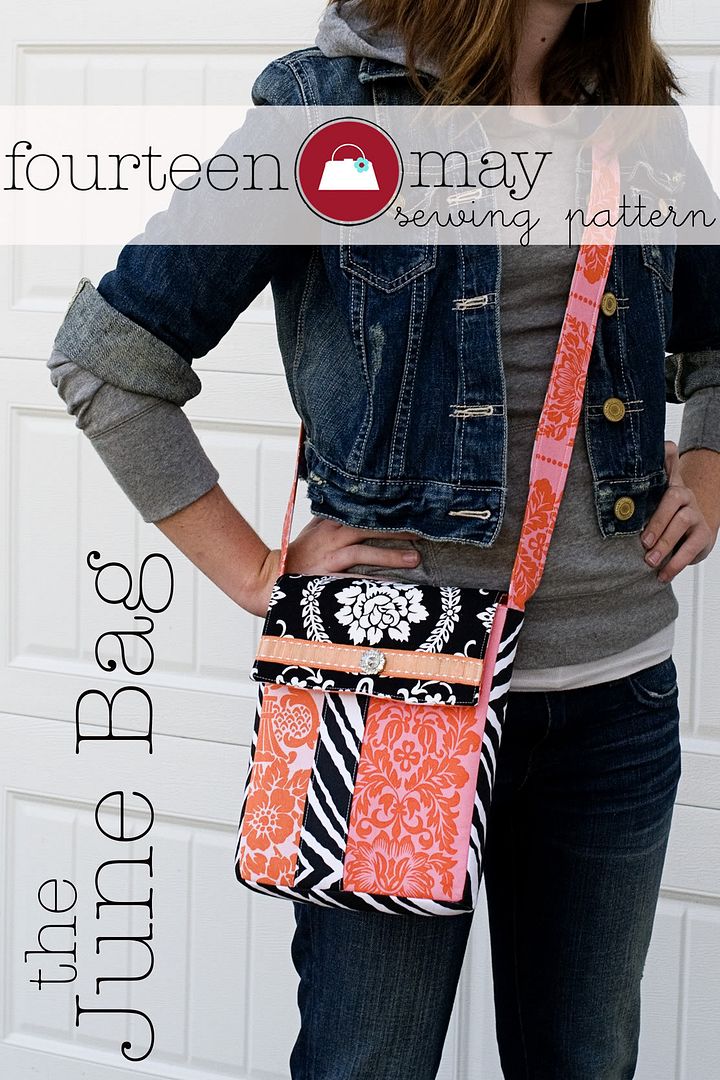 It's been the best selling sewing pattern that I have. It's easy to construct, using ONLY 4 fat quarters.. (in addition to various linings).  It makes a great bag for summer traveling.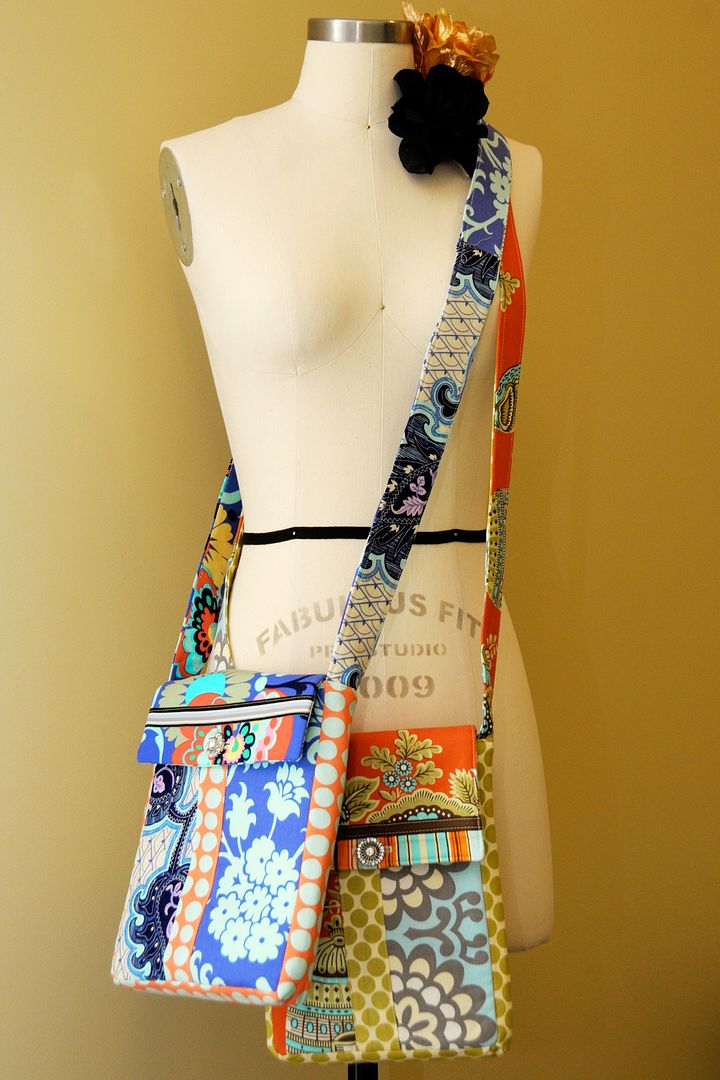 I designed it as my "go to" bag for the beach or the pool. It's a great size and perfect for stuffing with sunscreen, goggles and a great magazine to read!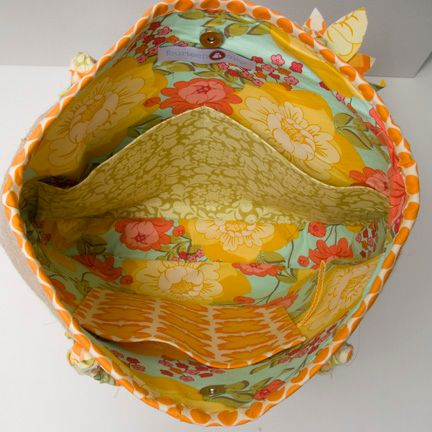 It's lined with fabric and the outside is made from reinforced burlap  (I tell you how to reinforce the burlap in the pattern).  You could also make it from upholstery weight fabric.. but I love the burlap (hides the sand!)
Here it is stuff full of my "junk" on a recent trip to the beach!
The pattern also comes with instructions for making the fabric flower pin that is attached to the front.
ONE- Leave a comment here… let me know one thing that you'd love to see a tutorial for this summer! It can be sewing, quilting,  home decor… you name it! I'd love to gather some good suggestions for my "summer to do" list!!
TWO- For a second entry, you can either tweet, blog or facebook a link to this giveaway!
It's that easy, 2 chances to win.
Giveaway open until May 25th! and don't forget to go check out the other giveaways today over at Sew Mama Sew!