When Quirk Book contacted me about reviewing one of their new titles, Microcrafts I was intrigued.  It seemed like a unique concept for a book and my curiosity was peaked.  My 10 year old son loves working on anything in miniature (he's a lego maniac) and I thought that some of the projects in the book might be good for us to make together.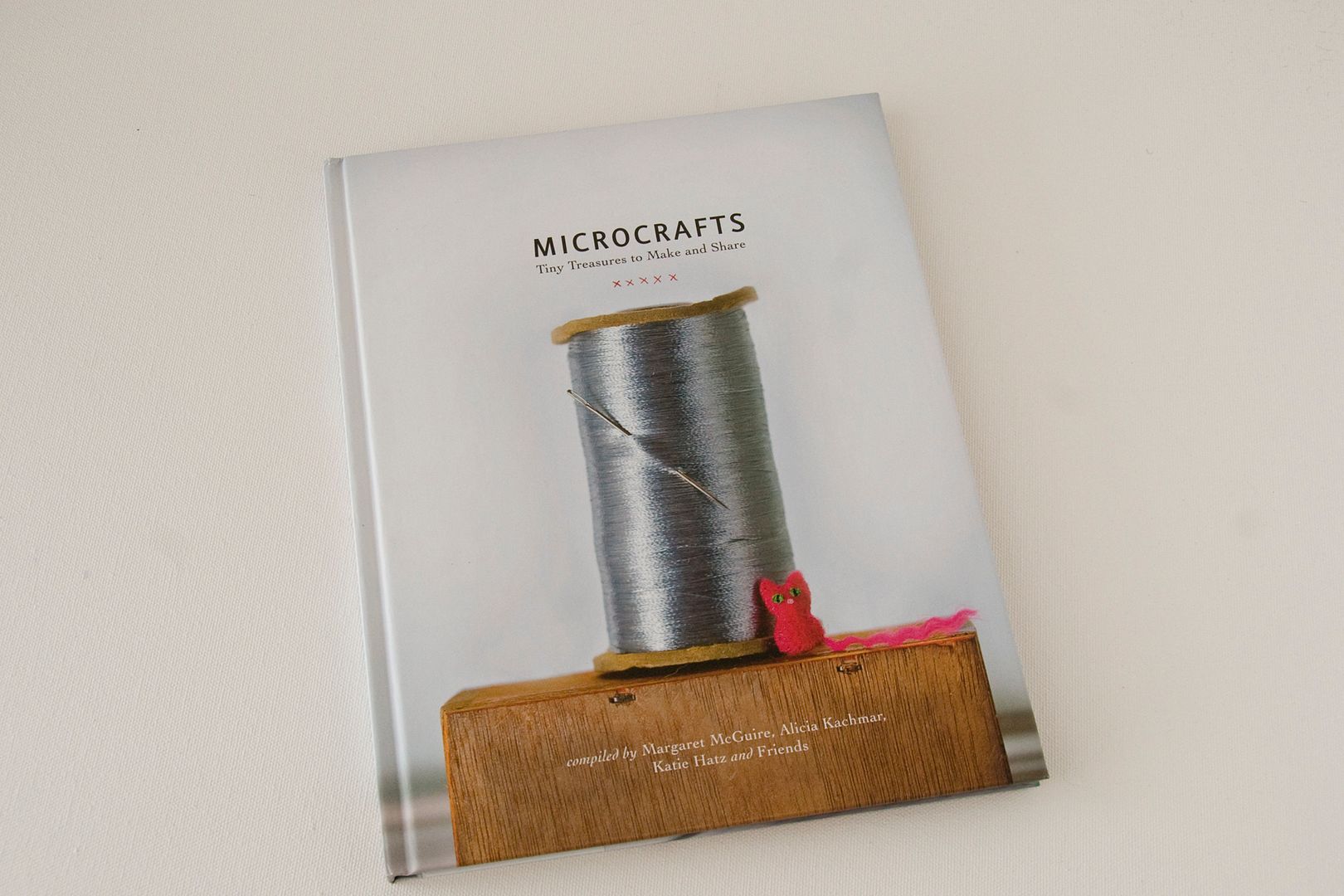 I was pleasantly surprised when I received my copy of the book.  The projects in it while miniature, are not small on style.  I found it to be a great eclectic collection of crafts to make in miniature.
A few of the projects caught my eye.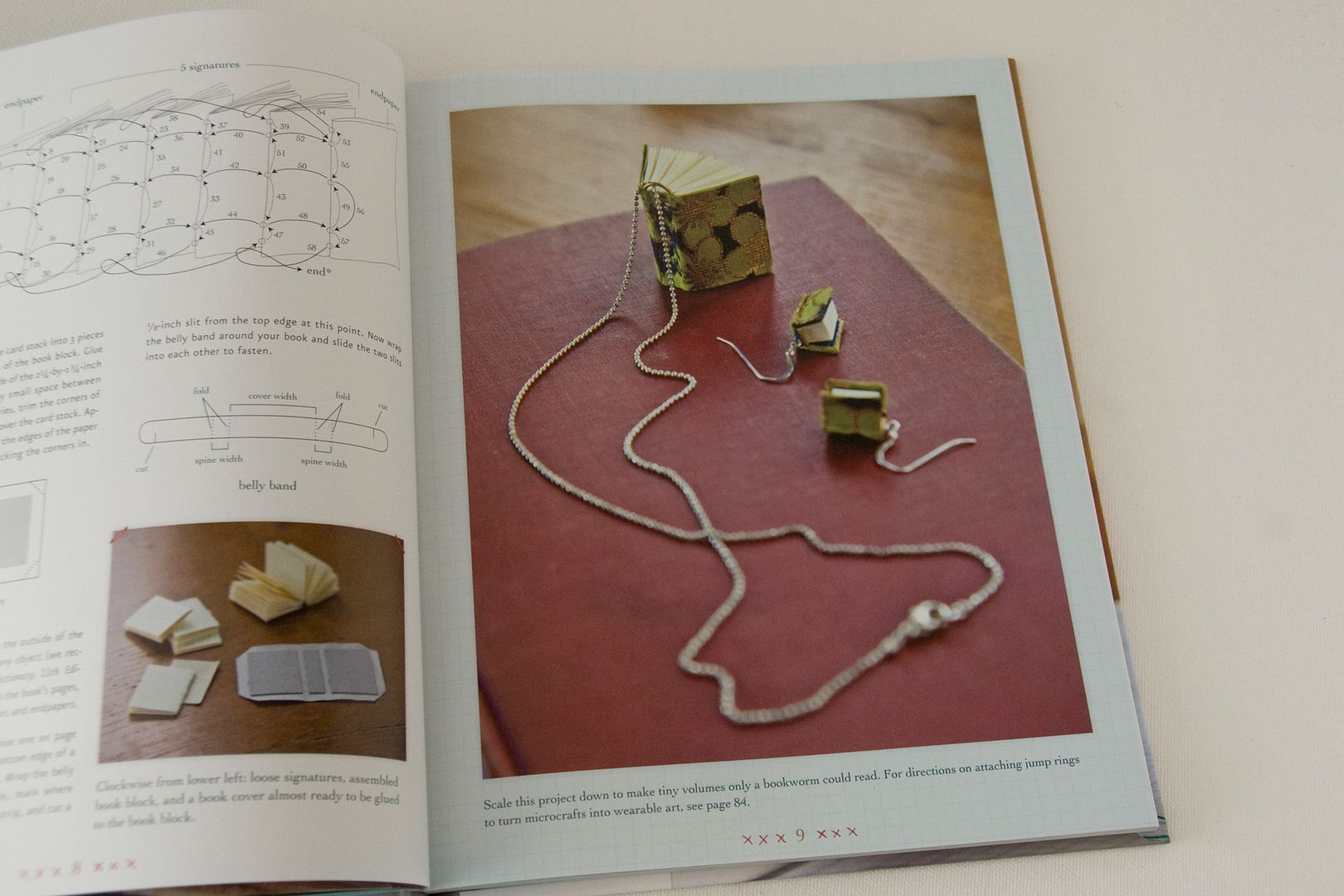 My love for paper is almost as strong as my love for fabric.  I spotted this project for miniature books and immediately thought of a scrapbooking tie in.  The instructions provided are very detailed for creating the mini books.  I love the one they displayed on a necklace, I can see this made into a mini scrapbook as a gift for a family member.
While I have seen crafting with bottle caps before, I thought this particular project in the book was presented from a fresh perspective.  I love the idea of using the bottle caps to frame mini treasures.  Might make great magnets for a kids room.
My favorite project in the book by far was this one for candy charms.  I have always been a bit intimated by the prospect of working with polymer clay but the outright adorableness of this project made me want to try.  Can you not just picture these made out of red and white polymer clay for Christmas?
While my initial instinct was right and that many of the projects in the book would be fun for me to tackle with my kids, it is not a kids craft book. There projects are sophisticated and just quirky enough to appeal to crafters of all ages (including teens).  I think my 16 yr old daughter would enjoy making many projects in this book- to find a craft book that a teenager likes, well that's an accomplishment all in itself.  
*note: I did receive compensation in the form of a complimentary copy of the book from the publisher. I did not receive any other compensation to write this post.  All opinions are 100% my own*