Disclosure: I have an affiliate relationship with Silhouette. I was provided product to review to write this post. All work and opinions are 100% mine.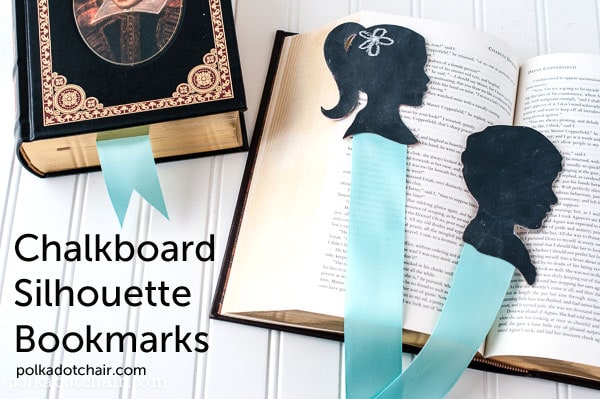 Today I've got a quick craft to share with you that I think would be perfect addition to a Mother's Day present. These Chalkboard Silhouette Bookmarks,  are made with chipboard to make them sturdy, and coated in chalkboard paint so you can customize them as you like.
Silhouette (the company not the shape *wink*) recently released a line of chipboard especially designed to be cut with it's machine.  I received a sample of it last week and decided to give it a try on this project.
If you are looking to get a Silhouette machine of your own, they are running a special right now.  Here's the link (only works during the special) you just need the code POLKADOT to get the sale to show up in your cart.  (full details of the sale are in the bottom of this post).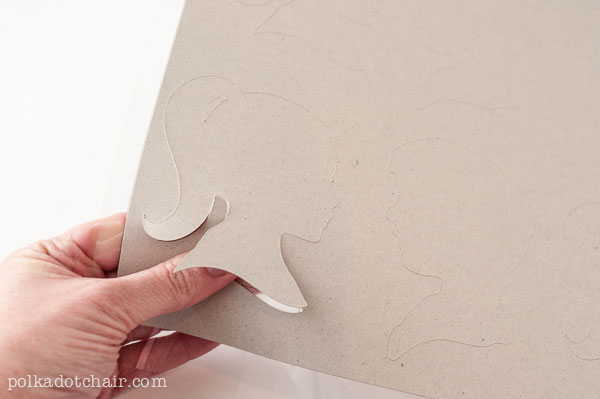 Here's how you can make the bookmarks:
You'll need:
1 sheet Silhouette Chipboard
Silhouette Cameo or Portrait
1 sheet pattern paper
UHU stick
Ribbon
Chalkboard Paint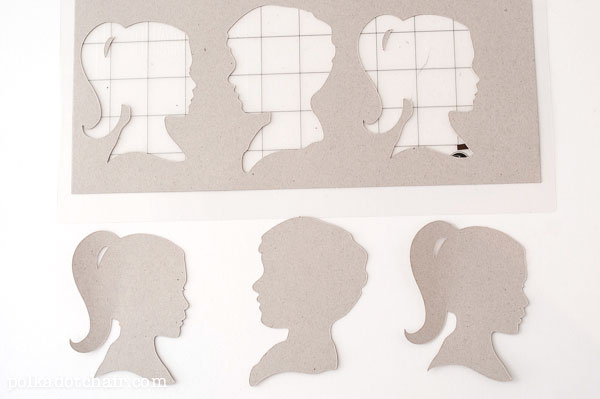 To begin cut out 2 of every shape that you'd like to make into a bookmark from the chipboard. Just change the settings to "silhouette chipboard" in your software to get it to cut.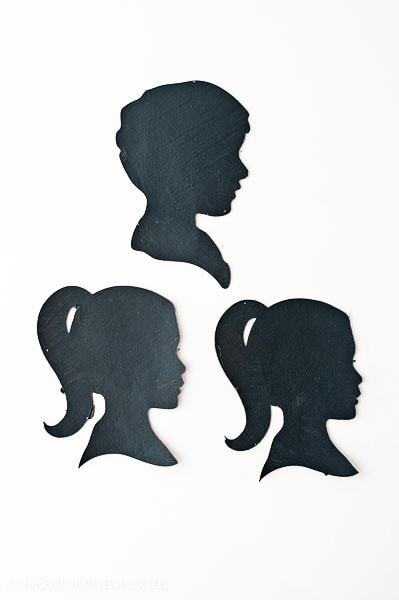 Lightly coat the front of 1st of your chipboard pieces with chalkboard paint.  Let dry.
Cut your SAME design AGAIN this time with pattern paper and your image reversed.
Glue your reversed pattern paper image to the 2nd piece of chipboard.
Using double stick tape stick down a piece of ribbon to the wrong side of the paint coated chipboard.  Then using your glue stick, glue the wrong side of the paint coated chipboard to the wrong side of the pattern paper coated chipboard.
That's it you're done!
Here's the details on the Silhouette Sale going on right now. Just use code CHAIR when you check out.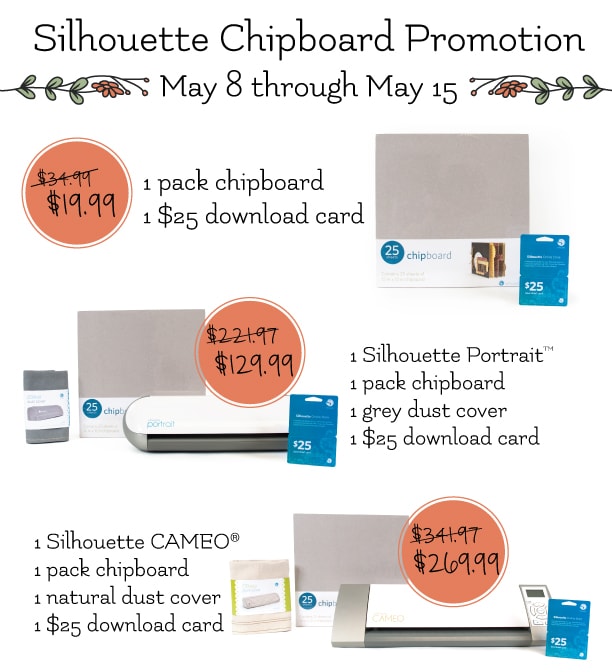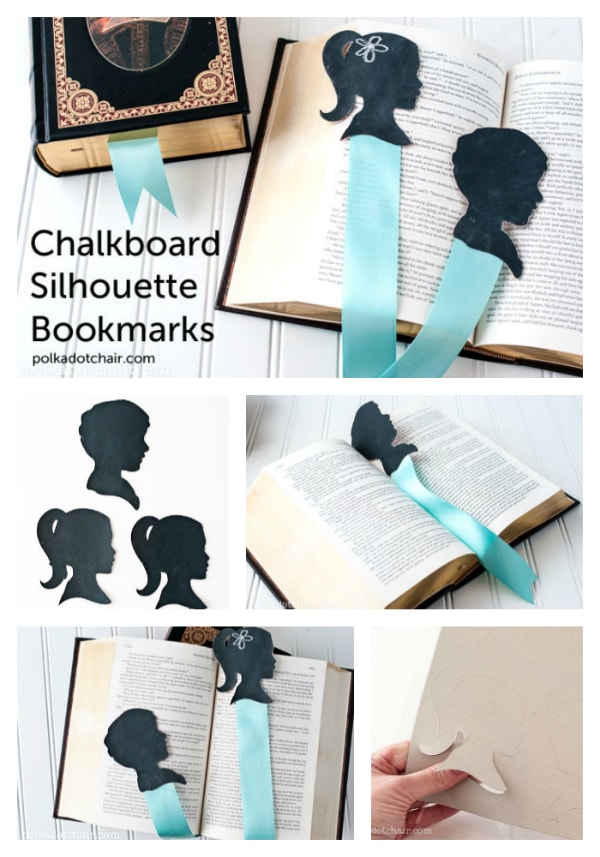 ——————————————————————–
I hope you've enjoyed this post!  I'd love to keep in touch with you.  Click one of the options below so you never miss an update.
——————————————————————-