Ever since I made the July bag, I wanted to make it again but out of home decor fabric this time.  My trip to the Sewing Summit in October provided the perfect excuse to get it done.
This bag was originally designed to be a beach bag so I made it out of burlap, since it gave it a very rustic, summery feel.  I think I love it just as much made out of decor weight fabric!
I've updated the pattern to include directions to make it from fabric (it's essentially the same bag, you just don't need to reinforce the burlap). If you purchased the July bag in the past and want the updated pattern just send me an email, and I'll shoot it off to you.
I like to have a shoulder strap on my bags, I think it makes it easy to carry around when your in a pinch.  So when I made the July bag this time I added a detachable shoulder strap (these directions are not in the pattern, just posted here as a little tip for you).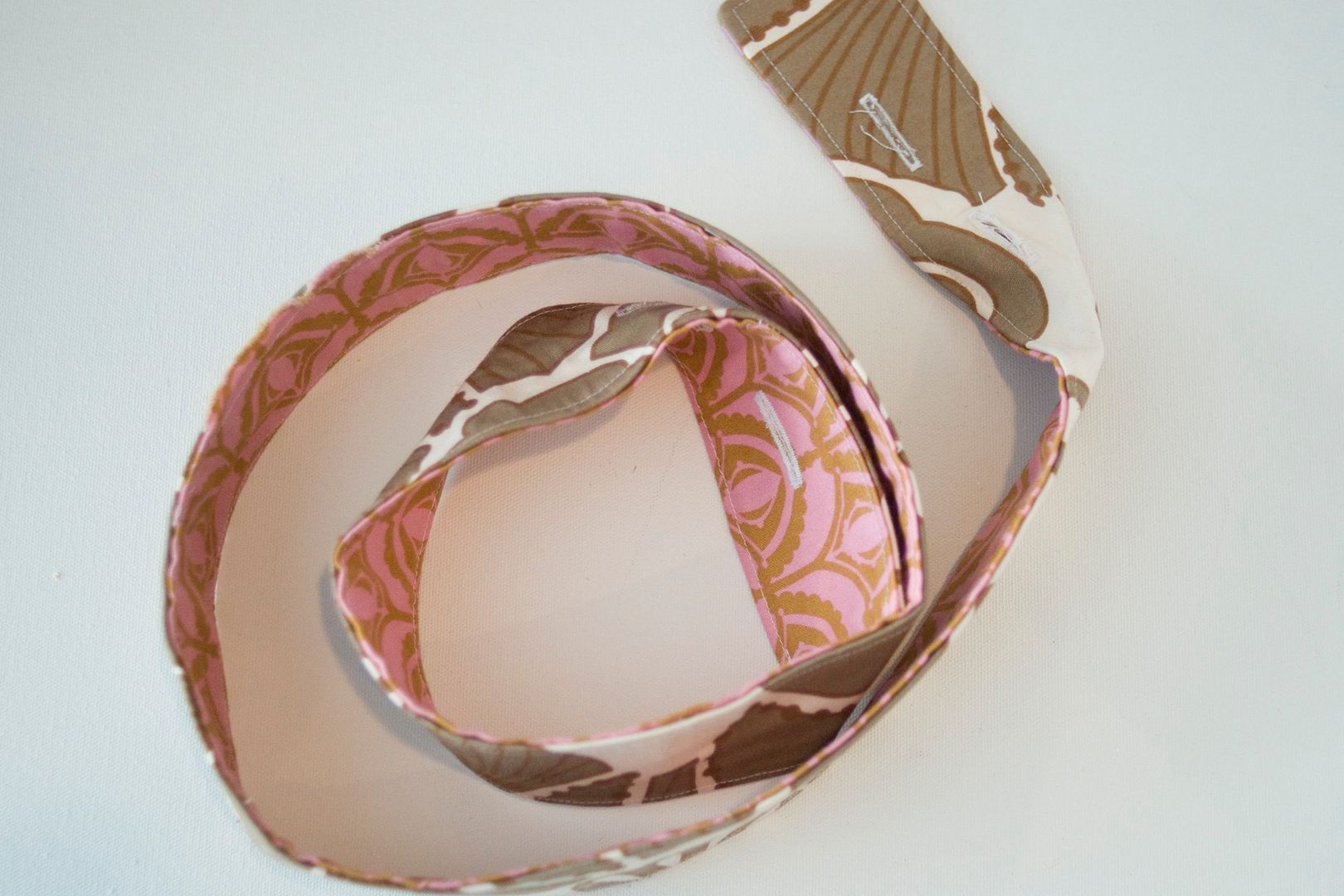 I simply sewed myself a shoulder strap from matching fabric (lined with heavyweight fusible interfacing on one side)  then sewed button holes into each end.
I then sewed TWO buttons to each outside corner of the bag. One on the outside of the bag and an identical one on the inside of the bag. (I used 2 buttons for reinforcement)  I used heavy duty thread to make sure they were sturdy.
It worked out great! I could sling the bag over my shoulder when I needed it, but still had the handles to carry it.  You could use this technique on any bag you have, even a store bought one if you have coordinating fabric!
All patterns are listed in my shop… When you purchase one you'll be send a link to download it yourself!
I've also spent some time cleaning up and making minor tweaks to all of my other patterns. Nothing really changed except a few cosmetic items, but if you'd like an updated on of those also, I'll send it along (provided you purchased it in the past).