This year for her 11th birthday, my daughter requested an "un" slumber party.  She sat down and made a list of what she wanted to do for her party and we pretty much stuck to it.
Here's what we did, the party was very simple.  The girls came dressed in their pi's had most of the fun of a slumber party without the sleepless night!
The invites were created with a digital kit from MYGRAFICO
As the guests arrived we had them decorate pillowcases.  We just used cheap Walmart white pillowcases and fabric markers.  While they watched the movie I threw them in the dryer to set the ink.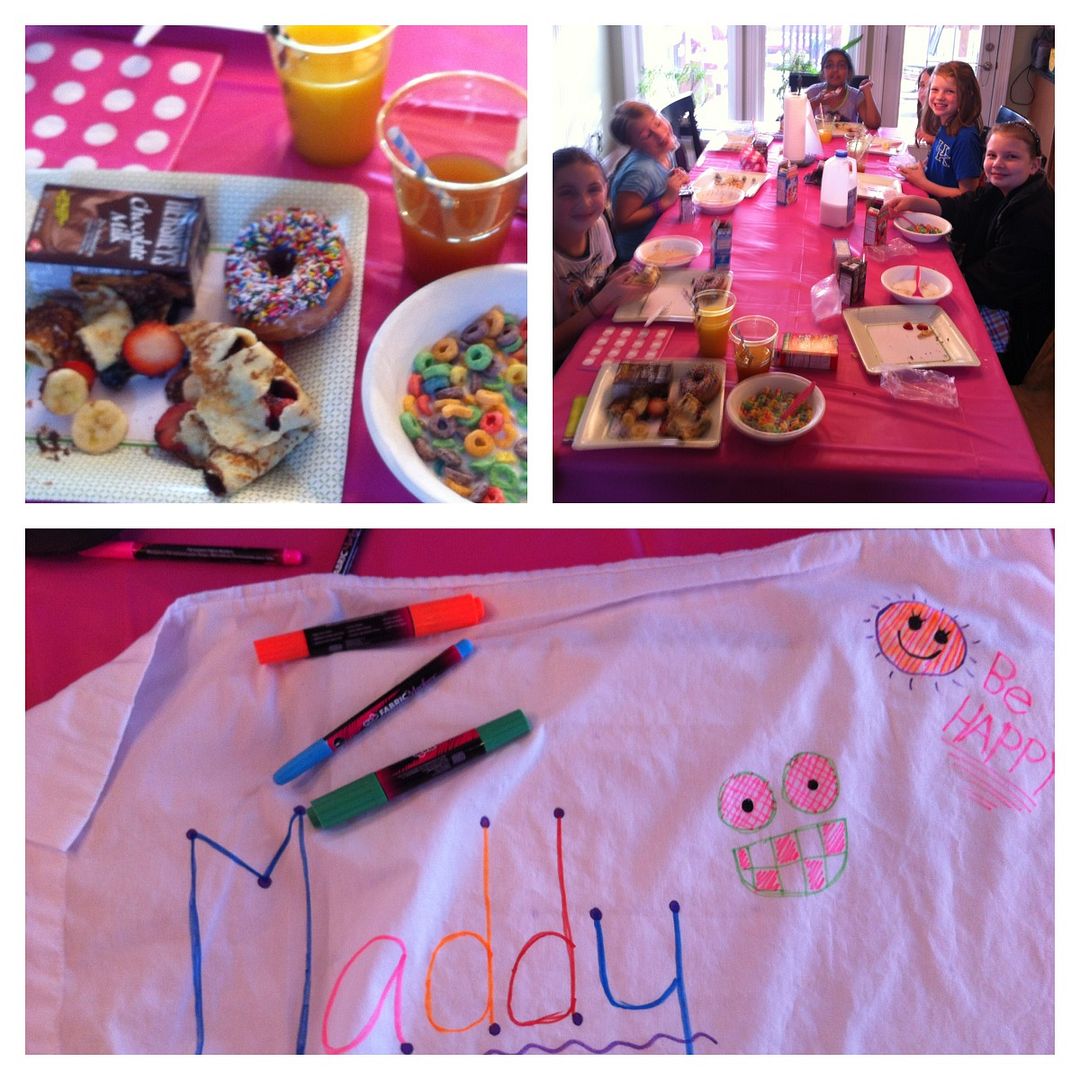 instagram photo
I used a quilt and some bedding and set the table in the dining room to look like a bed.
Then they had breakfast for dinner… I only had to cook the crepes… the rest was cereal, donuts, and chocolate milk.
instagram
Afterwards they watched a movie.  I found the vintage Cracker Jack boxes at Costco!
The treat bags were simple.  Just a cute paper bag filled with some trinkets that 11 year olds would like.
oh… last but not least… I was going to make a fancy cake that looked like a bed, but I set the cake out to cool and the DOG ATE IT!
With no time to make a new one, I dispatched my hubby to the store for a cake… (yes I know *gasp* a store bought birthday cake!)…