Looking for Family Halloween Costume ideas? Then you may love these ideas for DIY Flapper Halloween Costumes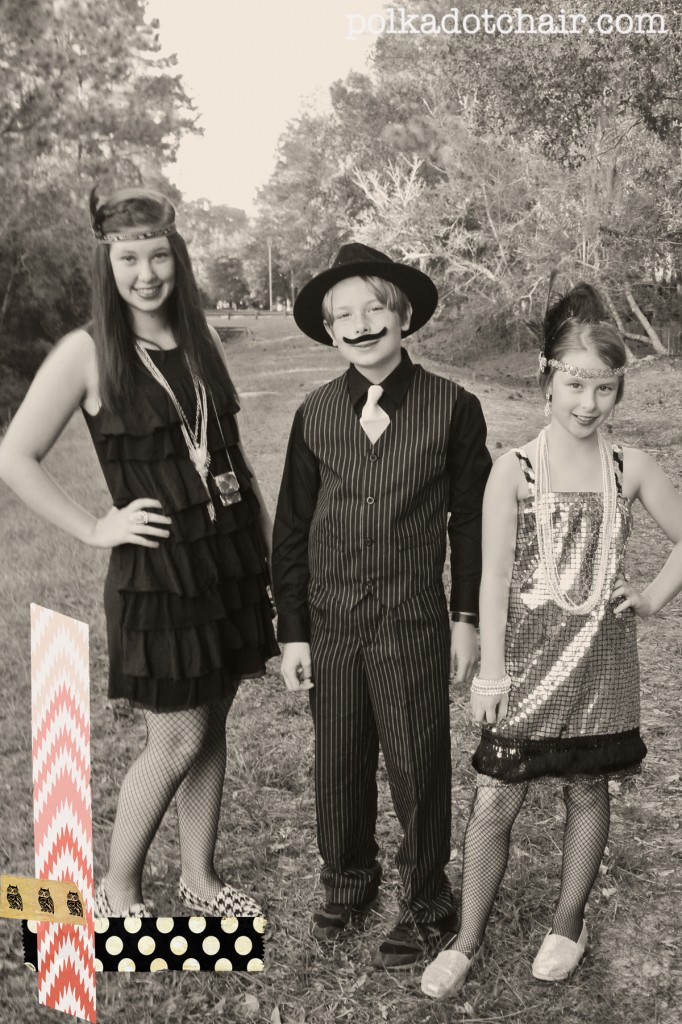 Last week we were able to have a little "dress rehearsal" for Halloween at the Disney World Mickey's Not So Scary Halloween Party.  If you follow me on facebook, you may have seen the photo of us there last week.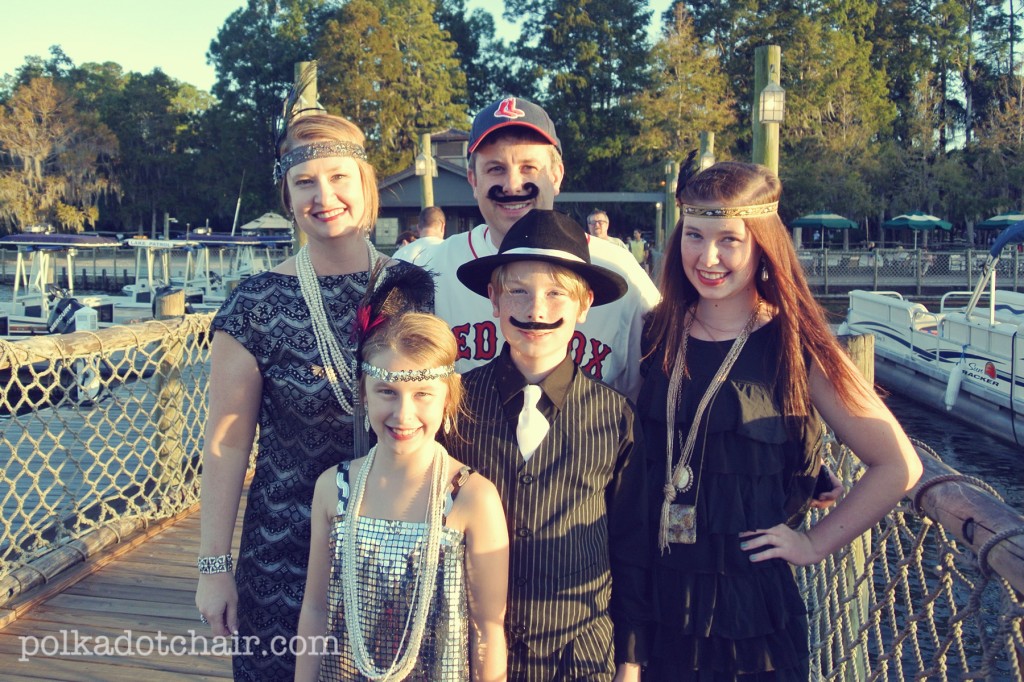 For the last few years we've tried to "match" our costumes as a family. This is not entirely my idea as my kids REALLY get into it too. Let me tell you THIS IS NOT EASY! Everyone has sooo many opinions. The older they get the more opinions and ideas they have. This year we went from Alice in Wonderland, to Snow White, to Peter Pan. We finally settled on period costumes from the 20's with the girls going as  Flappers.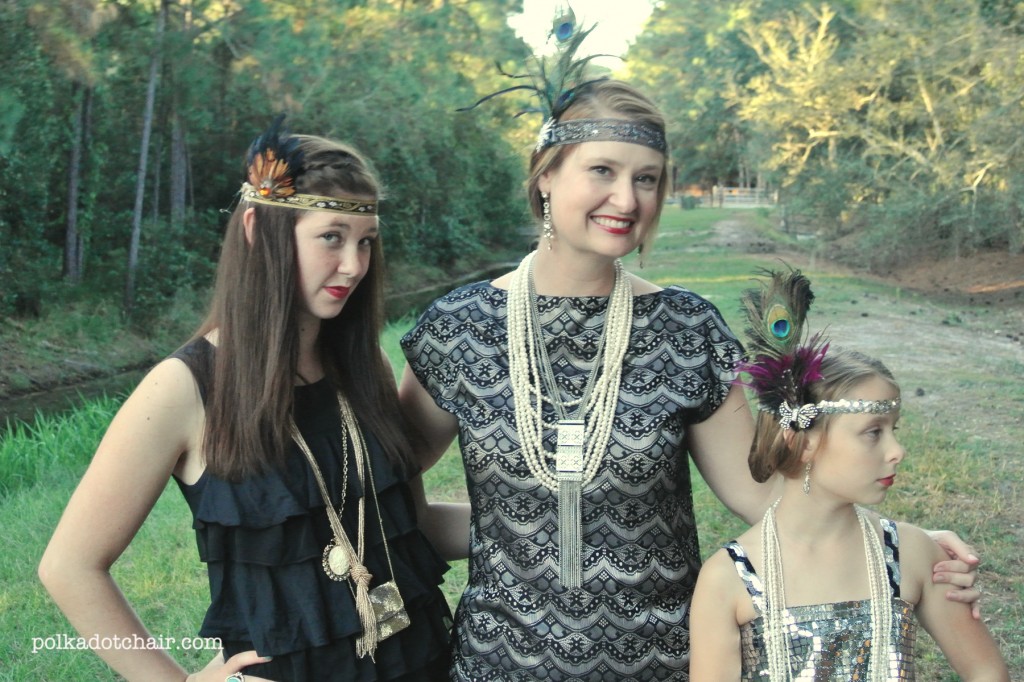 This is one of the first times that I made a costume for myself.  The fabric already had the lace overlay on it and I used McCalls pattern #6551 to make the dress.  I made all of our hair accessories (tutorial to follow) and we lucked out that Forever 21 has Art Deco themed jewelry right now.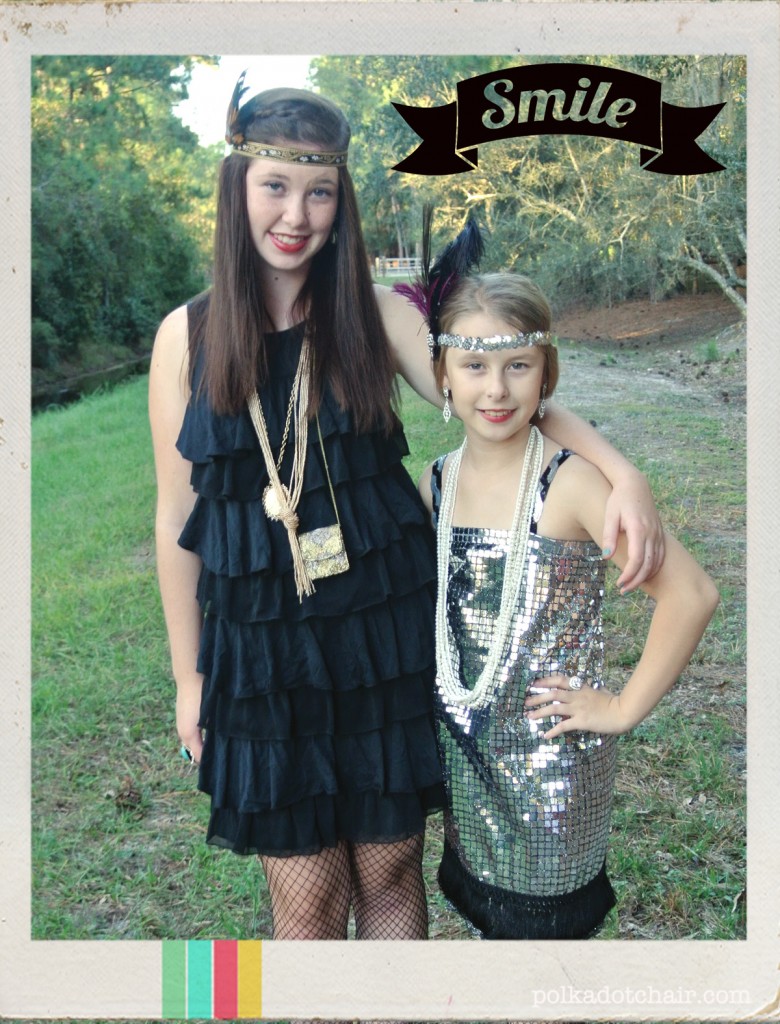 I ran out of time and didn't get my oldest daughters dress made. We tried to buy one, but for some reason most all of the Halloween costumes for sale try make teenagers look like street walkers. A trend that I am not a fan of!  Luckily she had the black ruffle dress already, so we added some fishnet tights, accessories and voila! We had a costume.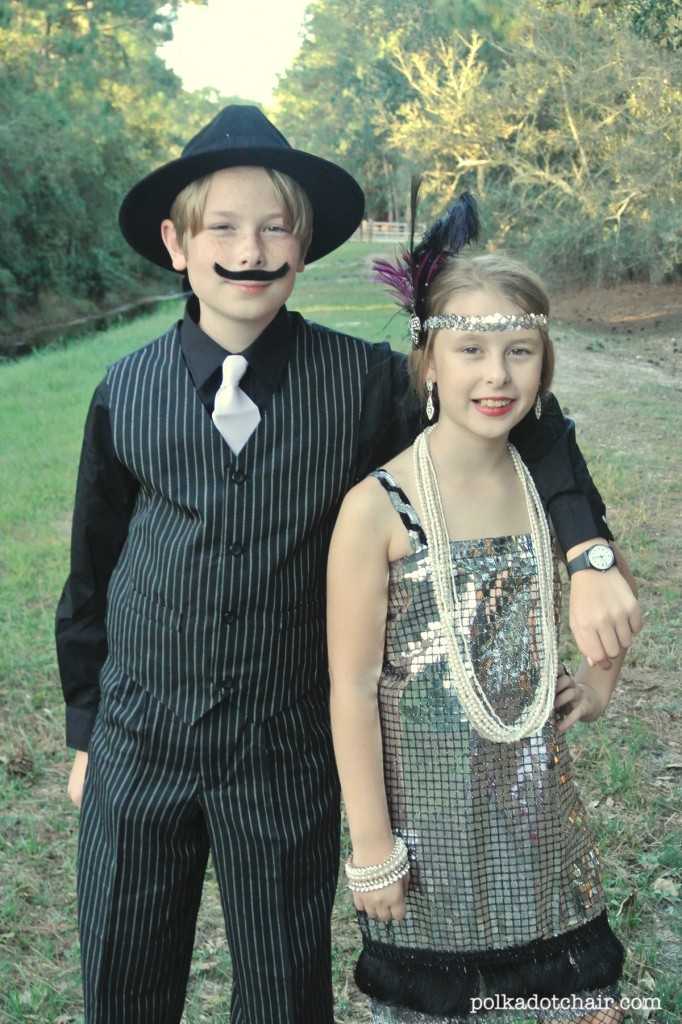 I did make my youngest daughters dress.  It was so easy, just a tube of fabric with an elastic casing at the top. I didn't even sew on her straps, they are just pinned on.
My son's costume is store bought- it was easy to find dress clothes for him, and he can wear them to church (in parts not all together!) later.  The fake mustache added a fun touch, and he got a kick out of hamming it up for the camera all night.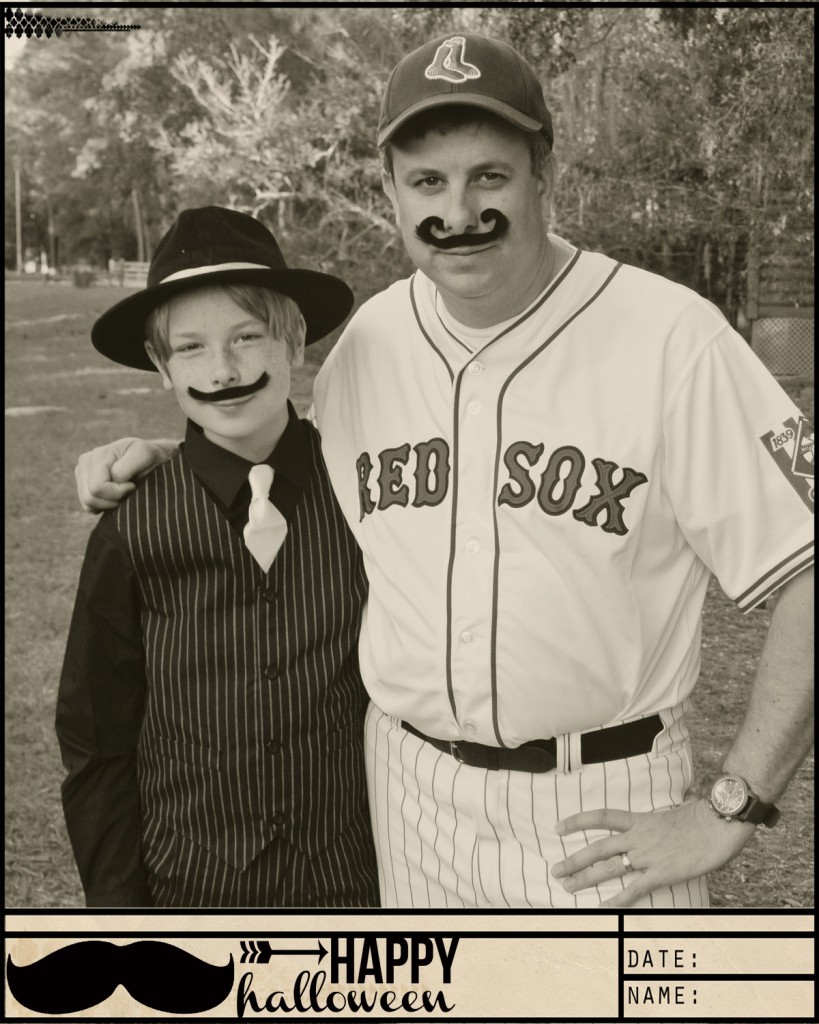 My husbands costume was also purchased.  We found the jersey on ebay. Funny thing is we are Red Sox fans, but we are not HUGE fans by any means.  All night everyone kept talking to him about the Sox, and it was funny becuase we really had no idea what was going on with the team. We just picked it because it made for a good costume!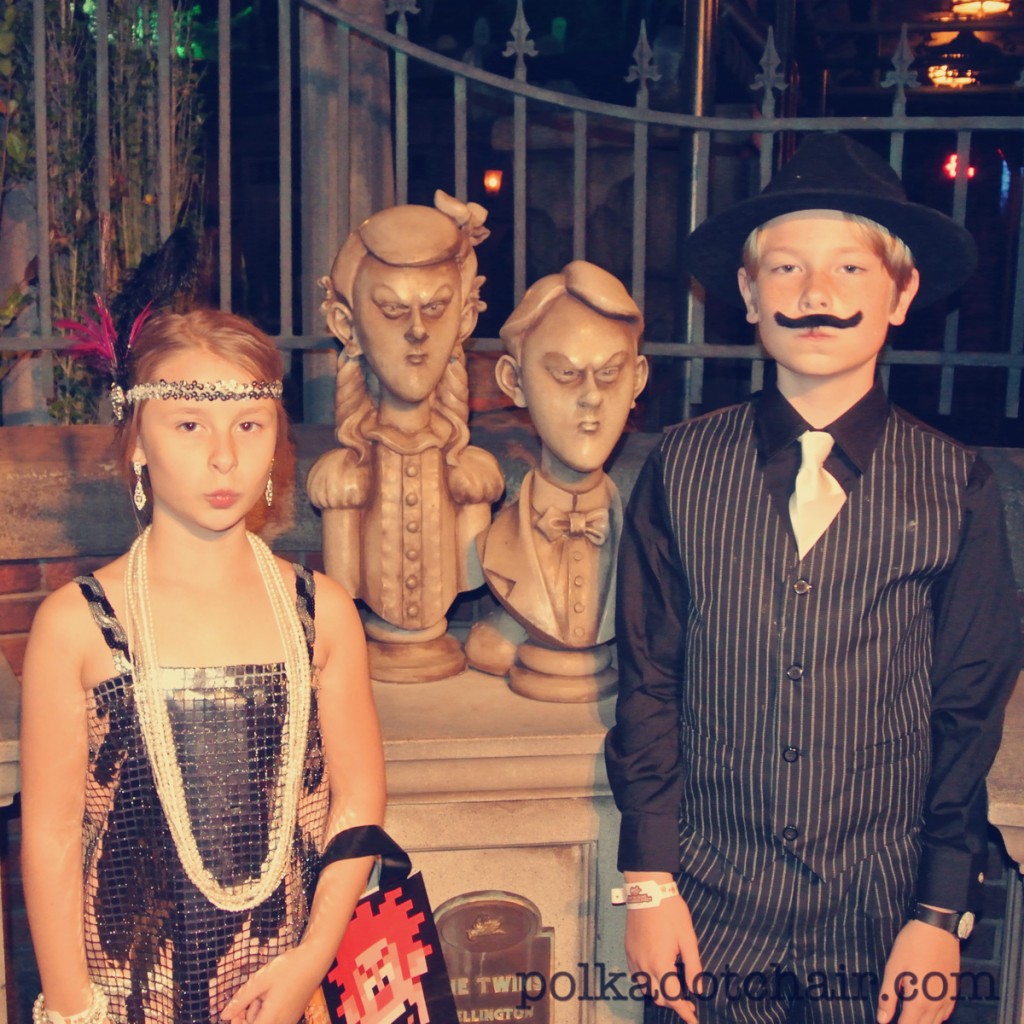 We had a great time at Disney during the Halloween party, we even got a sneak peek at the new Fantasy Land. We love the Halloween party there, good clean fun for Halloween—-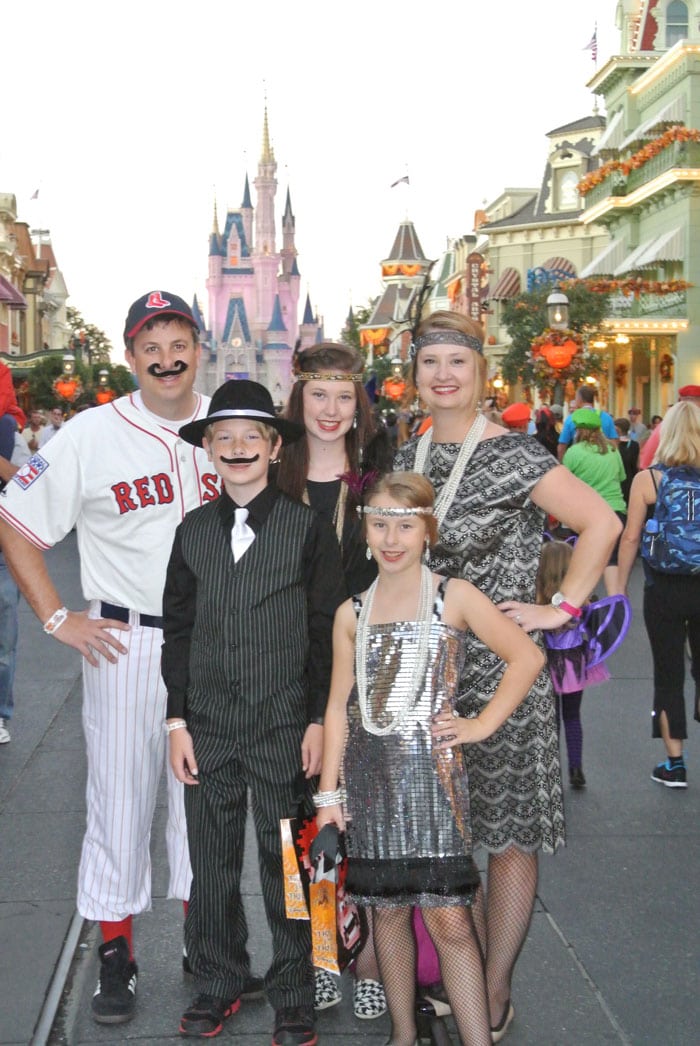 TO SEE even more ideas for What to wear to Mickey's Not So Scary Halloween Party just click here!