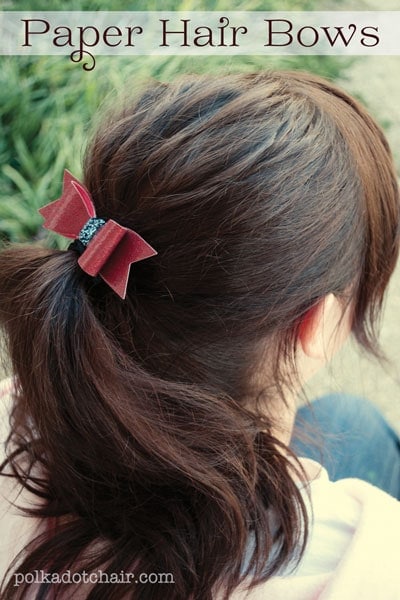 Last month Lifestyle Crafts sent me a little package.  Some of their new Knotty & Nice Dies to play with.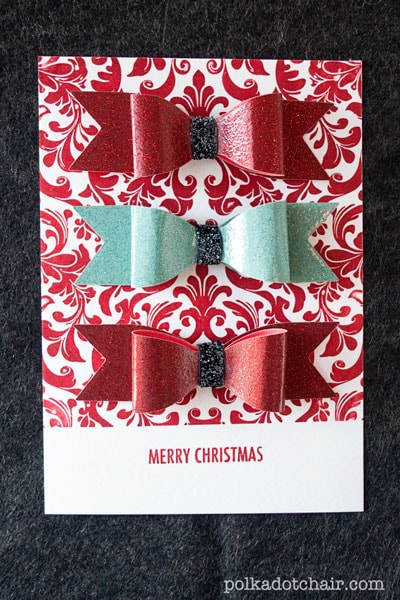 They asked if I'd like the Knotty OR the Nice set… I chose the knotty one, and made some Hair Bows for my girls.  Along with the bows I made a letterpress card to attach them to. I thought they'd be a great EASY Christmas gift for an older girl.

I must say that I am now OBSESSED with these bows.  They are going to be on everything this Christmas.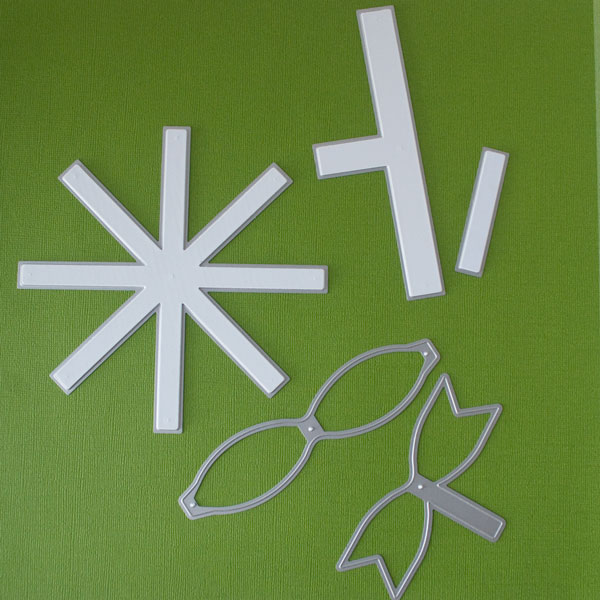 If you're not familiar with Lifestyle Crafts dies… They are metal dies that you run throught a machine.  I've got a Cuttlebug so that's what I use, but they are compatible with many other die systems.  I know that digital seems to be the "thing" now, but I prefer using dies when I'm working with more dimensional projects.  I tested and these dies cut felt!  They also cut through the heavy glitter cardstock I used for my project without any trouble.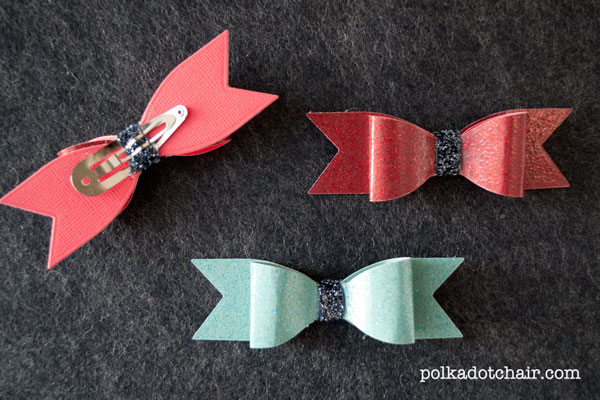 My girls are  17 and 11 and are too "old" (according to them) for ribbons in their hair.   These bows I thought looked a bit more trendy. … I think they agree as my 17 yr old has now confiscated the bows.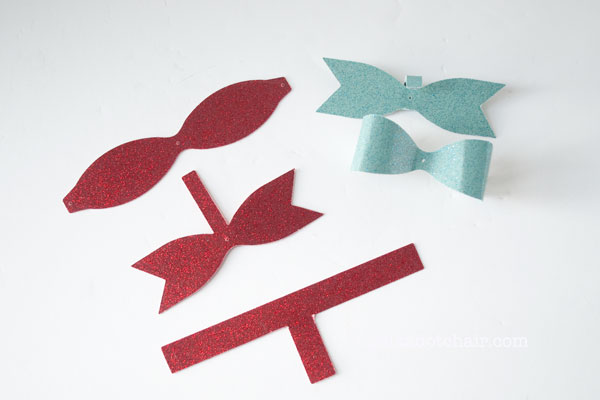 To make the bows I ran glitter cardstock through my cuttlebug with the dies (the t shaped die is another bow that's going on a later project).
The glitter cardstock (at least the one I bought) is white on the back.  To solve this problem, I glued red paper to the back of the red cardstock.  THEN ran it through my machine to cut the dies.  Worked great, even with the 2 layers of paper.
After that I just folded the pieces to make the bows. There are guide marks on the dies so you know where to attach them.
One change I did make was to use ribbon as the bow centers instead of paper.  I noticed that the glitter cardstock flaked when it was folded. (Can you tell that the glitter cardstock and I were not "friends" at the end of this?)….  Plus I need a bit more "slack" to get the center around the hair clip.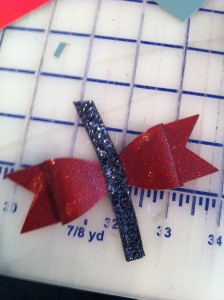 iPhone pic
I just wrapped the ribbon around the center of the bow then hot glued it to a hair clip.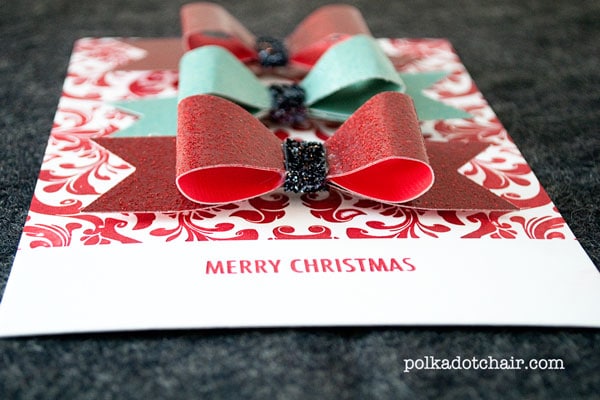 The dies are available now.… and as always, Polka Dot Chair readers enjoy a 20% discount using the code POLKADOT
*Disclosure: I did receive compensation in the form of product for this post, as always all opinions are 100% mine .