Hello! I've got a great giveaway for you guys today! I've been working hard on finding things to giveaway here this Holiday Season.  Rest assured you're not going to be overrun with giveaways.  I'm only saying "yes" to giveaways of things that I KNOW you would want!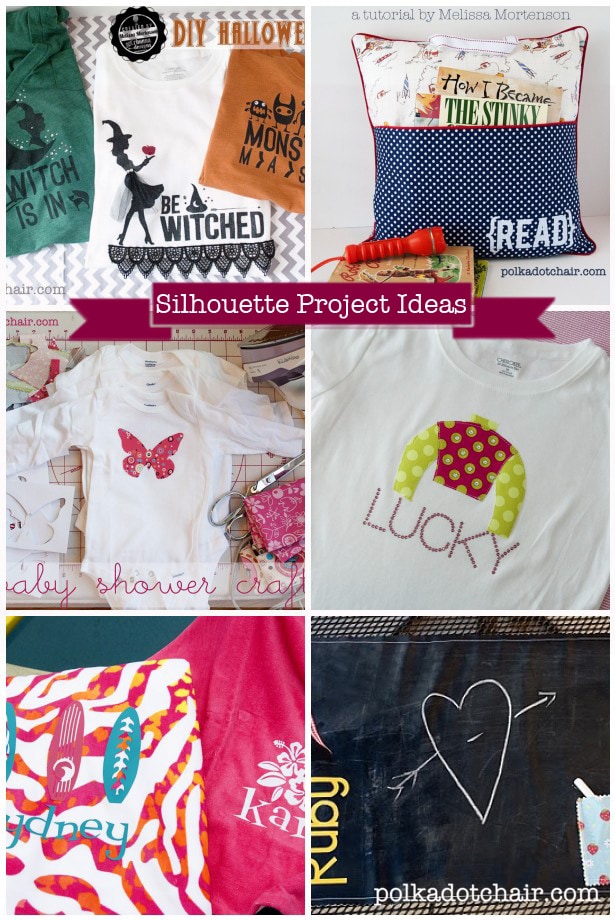 High on my list of "must have" crafting tools is my Silhouette Machine. Above you can see some of the projects I've created with it in the past.  I've got the SD from a few years ago and it's still working wonderfully! I've never had a problem with it.
Recently Silhouette introducted an updated software system, their Designer Edition. They sent me a copy of the software to review and play around with.  So far I'm loving all of the new features.  I'm one that likes to make my own designs to cut and this software edition makes it much easier.
If you are someone who likes to design your own shapes, or import shapes/clipart files that you already own, the Designer Edition gives you many more tools to work with.
Silhouette Studio Designer Edition contains all the same functionality as Silhouette Studio plus the following designer features:
Ability to open, manipulate, and cut .svg files
Rhinestone tools to convert designs into rhinestone templates and create your own rhinestone designs
Sketch tools to convert designs into several styles of sketchable art
Creative knife tools to allow you to clip designs using different patterns
Enhanced eraser set to modify designs with more precision
Built-in ruler and guide lines for precise alignment and drawing
It's a $49.99 Value.
Today I'm giving away a copy to a lucky reader:
To enter leave a comment below. One comment for each item you do:
1- Leave a comment and tell me your favorite thing to use your Silhouette machine for, or if you don't have one… what you'd like to make
2- Tweet, facebook, blog, this giveaway somewhere in cyberspace
3- Repin something on my Silhouette Projects Pinterest Board.  Or pin this giveaway.
 ONE MORE THING:
You know that day after Thanksgiving… the one with all of the SALES??? Well a little birdy told me that Silhouette's having a pretty AMAZING sale that day. Check back here for all the details on Friday at 12:01 AM!
Disclosure: I did receive  a complimentary copy of the Studio Designs software for review. All opinions are 100% mine.