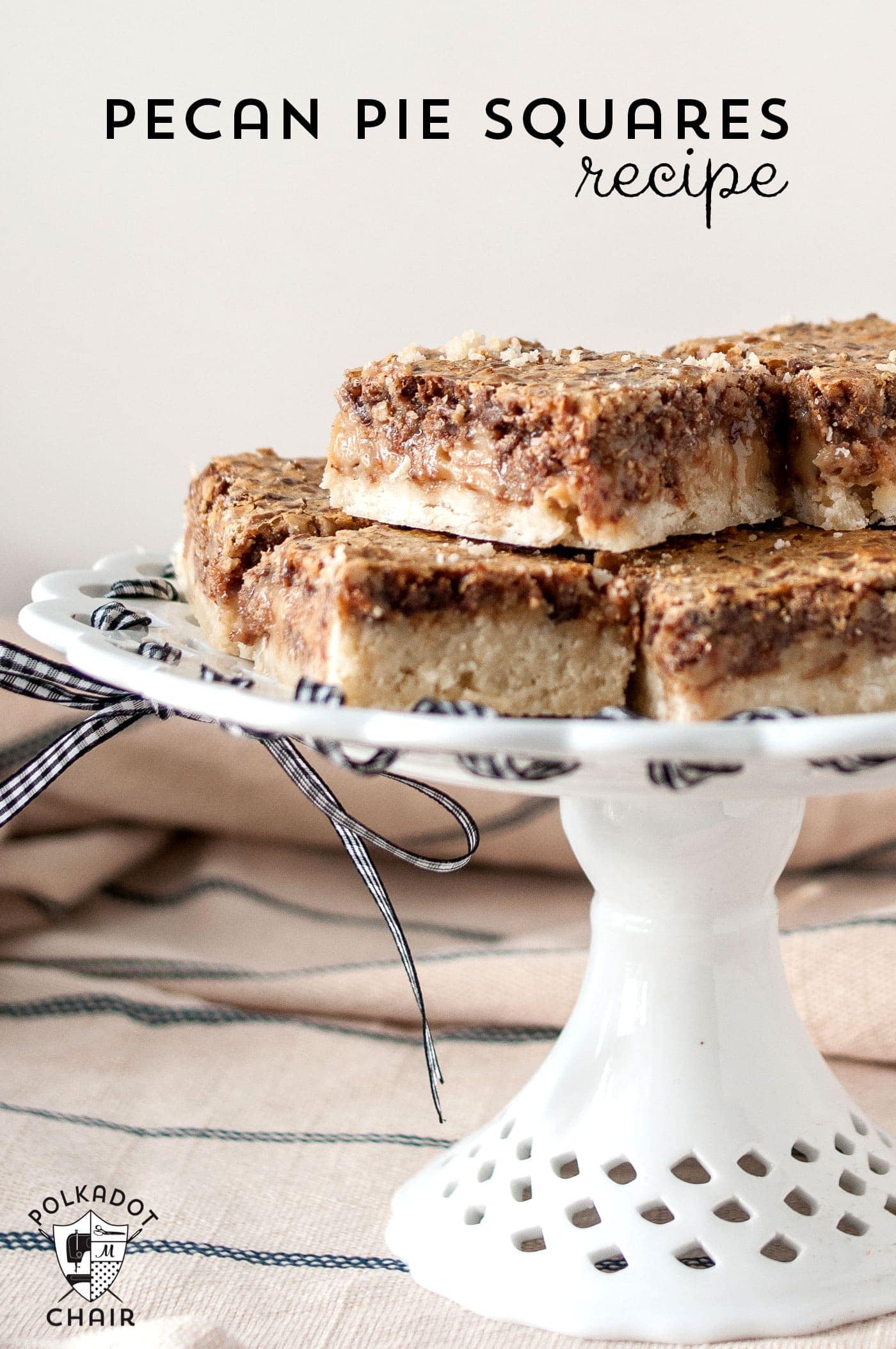 *this recipe for pecan pie squares first was featured on A Southern Fairytale
Today I'm excited to share with you a recipe that's been a favorite of mine since I was a kid.  My mom used to make these all of the time when I was younger and now I enjoy making them for my family.
I've also got a little Christmas Treat Packaging tip to share with you… so keep reading until the end.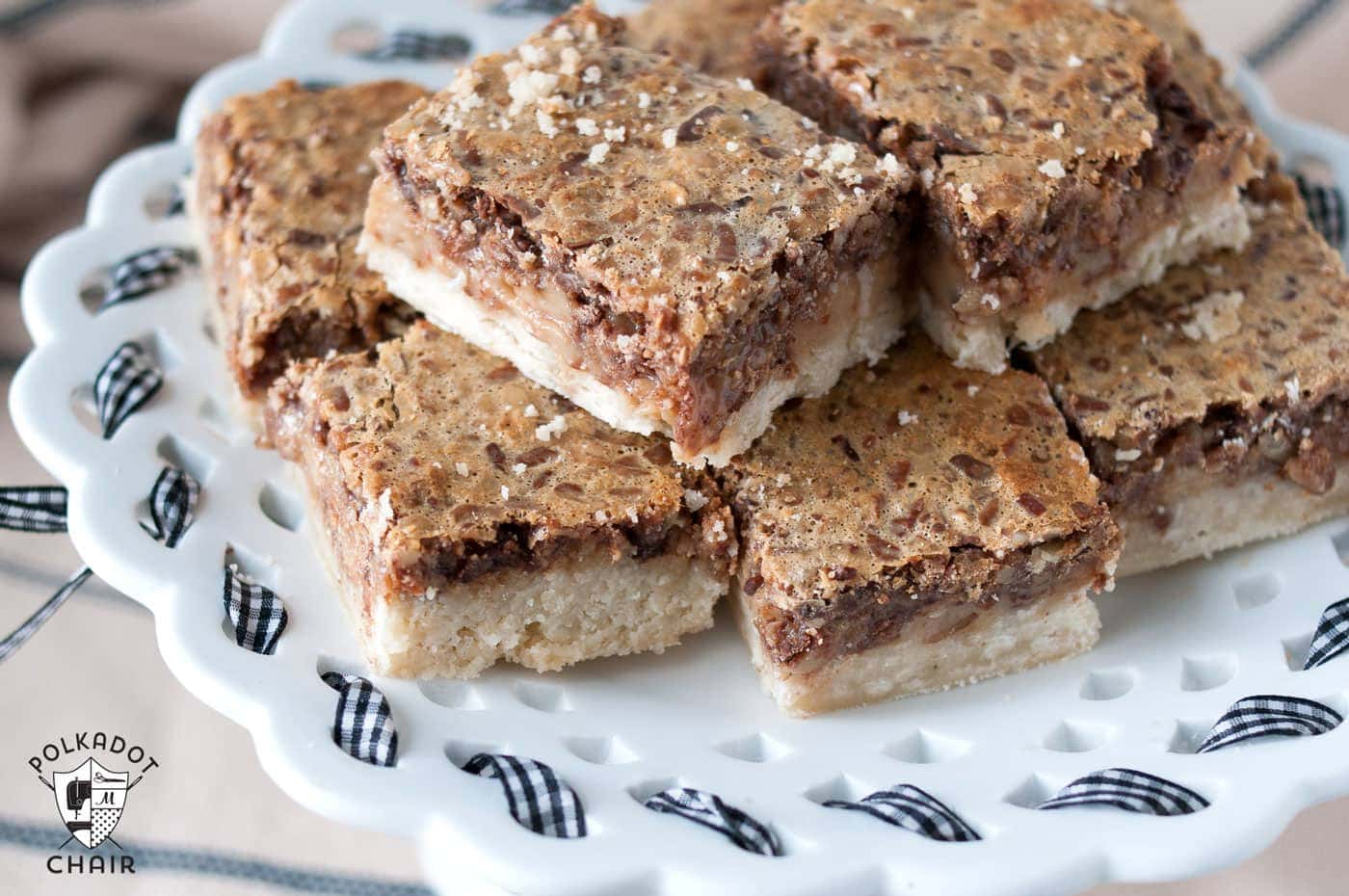 Pecan Pie Bars
2 C. flour
1/2 C. powdered sugar
1 C. cold butter
1 (14oz) can Eagle Brand Sweetened Condensed Milk
1 egg
1 t. vanilla extract
1 pkg. Heath Chips (you can use the Heath Chips with Chocolate if you can't find plain Heath Chips)
1 C. chopped Pecans
Preheat oven to 350° (325 for glass dish). In a food processor combine flour, sugar and butter. Pulse until crumbly.  Press firmly into the bottom of a 9×13 inch pan.  Bake 15 minutes.
Meanwhile, in a medium bowl, beat sweetened condensed milk, eggs and vanilla.  Stir in Heath chips and pecans.  Spread evenly over crust.  Bake 25-35 minutes or until golden brown and set.  Cut into bars. Store in the refrigerator.
I've got one last little tip for you!
A few years ago I ordered a custom stamp that said "Just for you from the Mortensons".  It's come in very handy packaging up our treats each Holiday!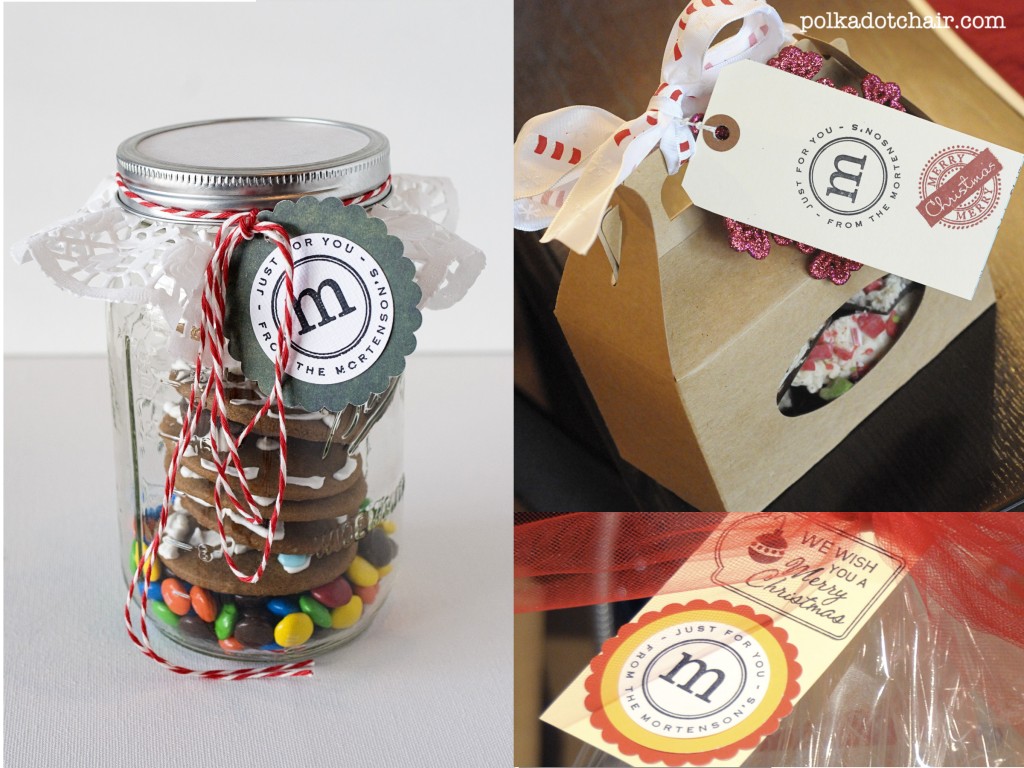 Most times I just stamp it onto premade tags. Easy Peasy.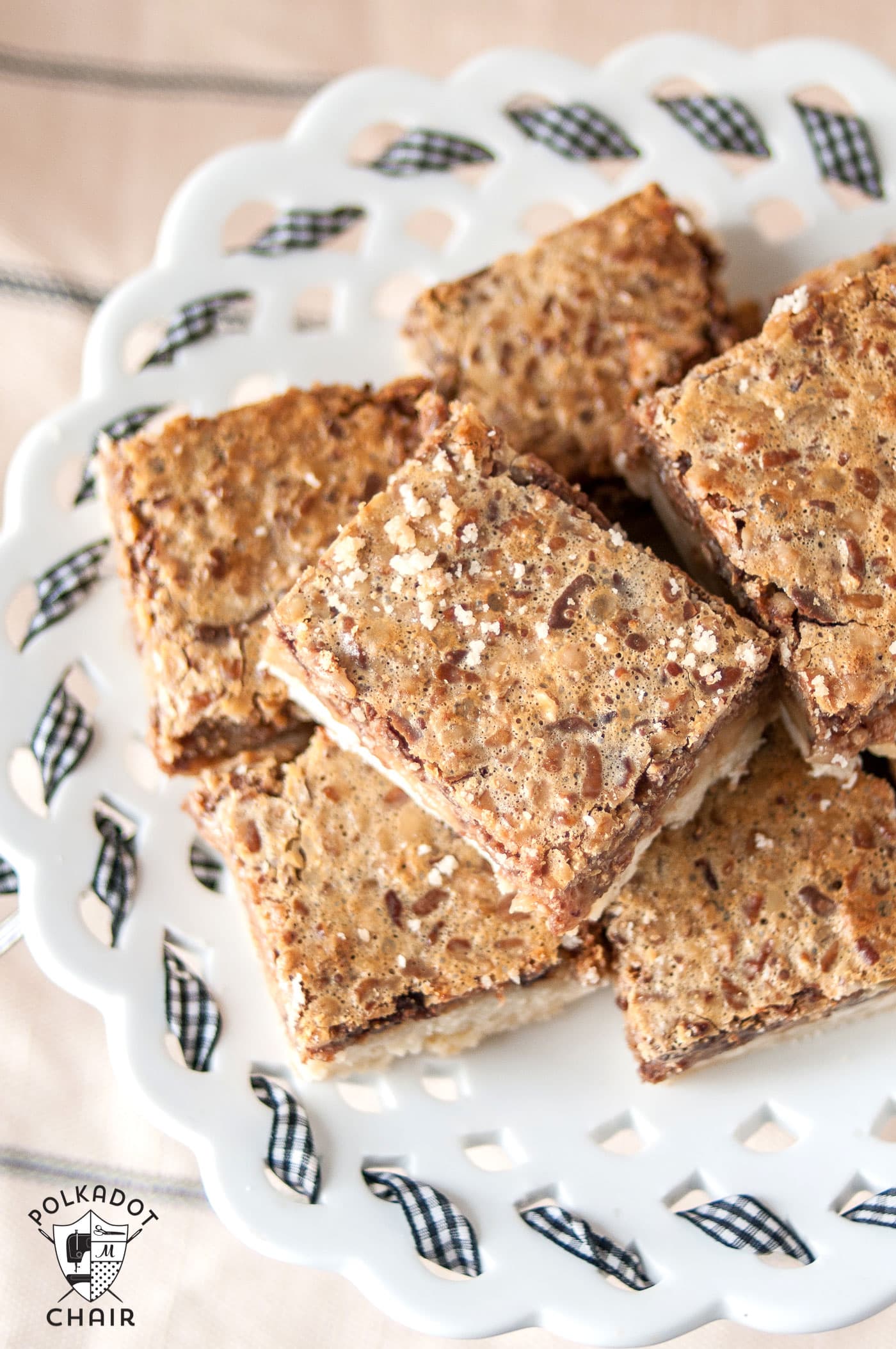 connect with me on facebook, pinterest or twitter