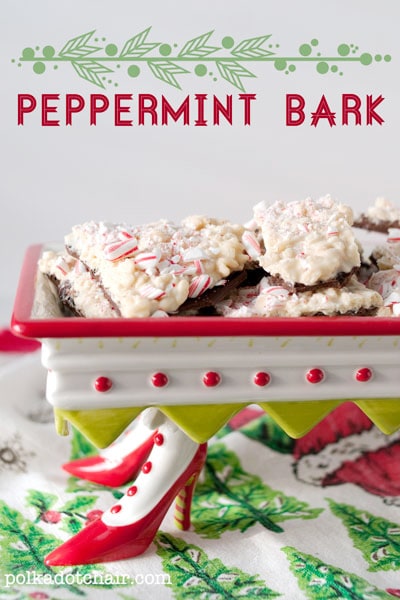 I've had a couple of requests to share the peppermint bark recipe that was in these boxes:
Which I don't mind sharing at all as it's one of my favorite Christmas Recipes!!  I've been making this peppermint bark for years now. It's slightly different that other recipes that I've seen in that it uses Rice Krispie cereal to made it extra light and crunchy.
The recipe is adapted from one that appeared in Everyday Food magazine about 5 years ago. I've made a few changes to the original recipe, but it's still super simple! You've still got time to make them before Christmas!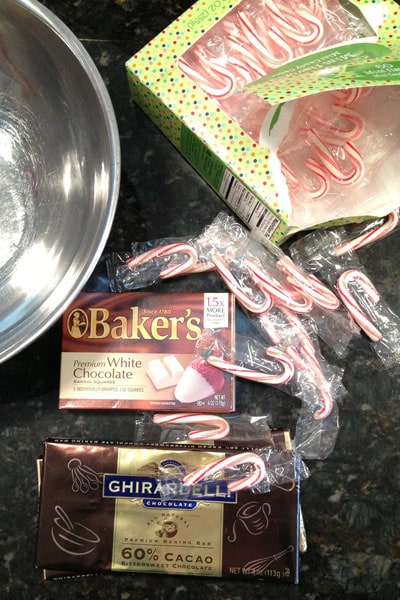 You'll need (click links below for sources for the ingredients) #afflinks:
20 oz of White Chocolate– NOT white chocolate chips
Mini Candy Canes or pre-crushed peppermint candy
Cookie Sheet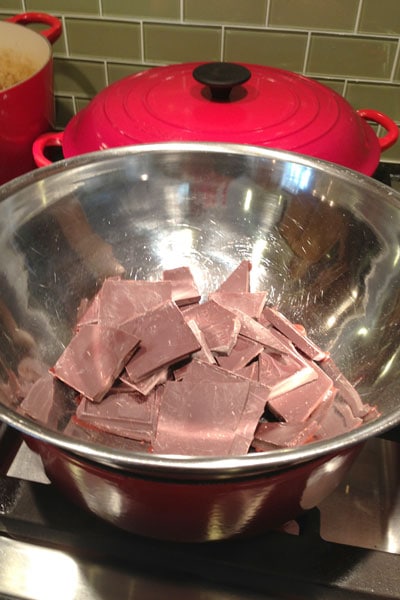 To begin, melt the bittersweet chocolate in a double boiler  (after you've broken it into small pieces).  You don't need any special equipment to do this just put a metal bowl inside a pan of simmering water. You don't need much water in the pan, just a couple of inches. Stir the chocolate until it's smooth and melted. DO NOT get water into the chocolate, it will ruin it.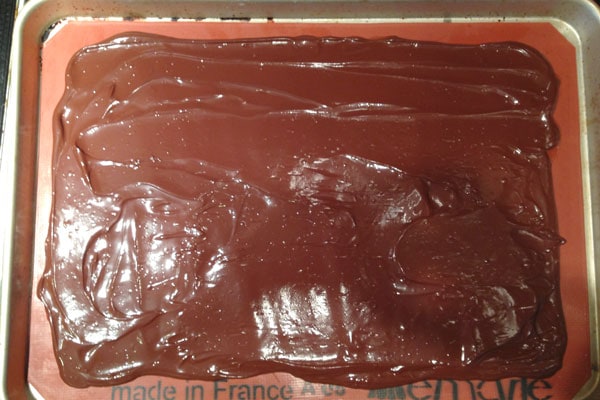 Using a spatula spread the melted chocolate onto the silpat lined cookie sheet. Get as even of a coat as possible.
Put in the fridge until completely hardened.
Meanwhile, place the candy canes in a plastic bag and smash with a rolling pin until broken into small pieces.
Chop the white chocolate into small pieces.  Melt in the double boiler the same way you did the bittersweet chocolate.
Remove from heat and stir in the 2 C of rice krispie cereal.
If the bittersweet chocolate is completely chilled, remove it from the fridge and spread the white chocolate/rice krispie mixture on top. Be careful not to mix the chocolate layer into the white chocolate layer.  Spread mixture evenly.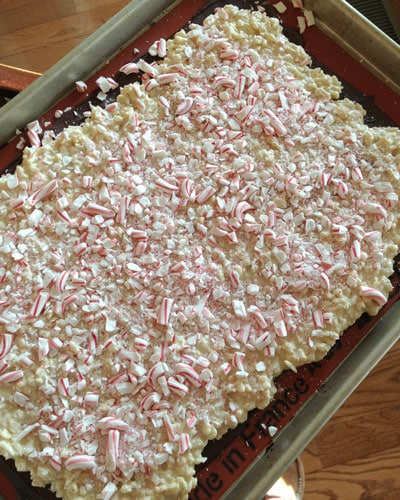 Sprinkle crushed candy canes on top.  Press lightly into the white chocolate.
Refrigerate until cold.  Break into pieces.
*digi image used courtesy of Rhonna Designs