I hope you enjoy these Smash Book Ideas, I loved using my Smash Book as a Travel Album and Journal of our recent trip to South Africa!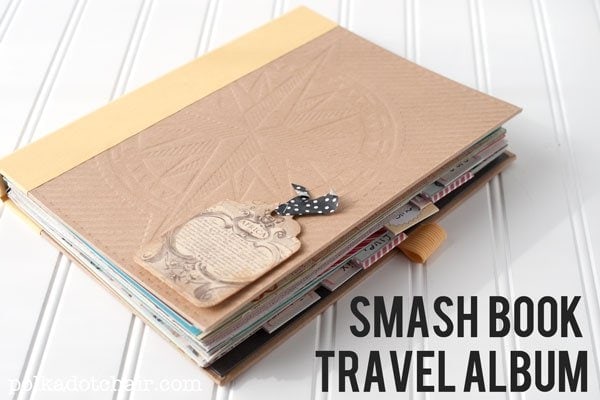 Last summer I had the great opportunity to travel to South Africa with my extended family.  It was an amazing trip and I'd go back again in a second!  You can read about my trip here, if you're curious.
Before I left, I knew that I wanted to document my trip as it happened. I find that so many details get lost if you try and remember a trip afterwards.
I've done this with most of my big trips, usually I make a small travel scrapbook to take with me, you can see some of the past ones here and here and here.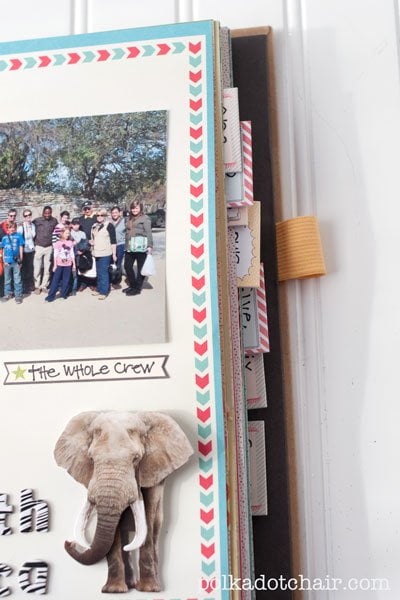 This time, I ran out of time and didn't get the chance to make anything before I left.  Instead I purchased a SMASH book for myself and my girls to document our trip while in Africa.  The book pictured is the International Travel edition Smash Book.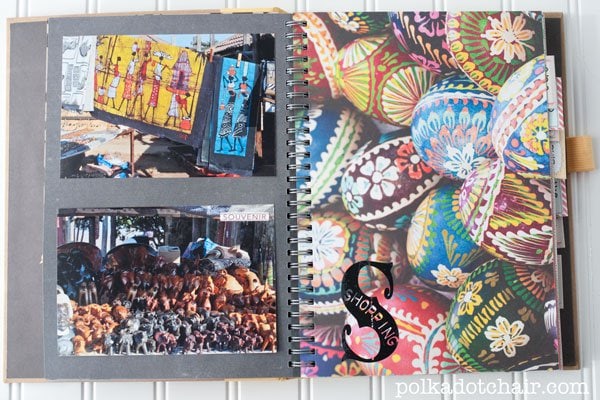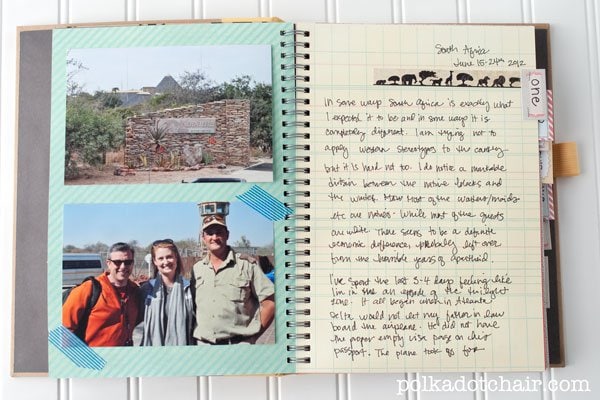 While I was in South Africa I sat down each evening and recorded my thoughts for the day, things we did, things I felt etc…  I made my girls do the same thing.  Some nights it was a struggle to get them to sit down and write, but I think in the end they will appreciate having a record of our trip.  My son also journaled while on the trip but I could only convince him to write in a composition notebook, he had no interest in any scrapbookey stuff.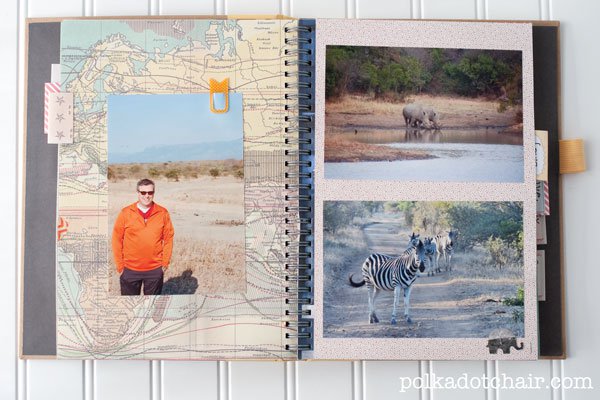 I left spaces in the album to go back and add photos when I got  home.    It worked out well since there seemed to be a page with lines on it every few pages.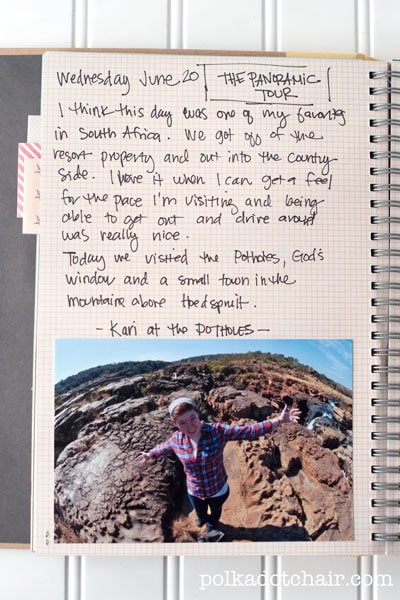 When I got home I printed some of our photos and added them to the album with some embellishments.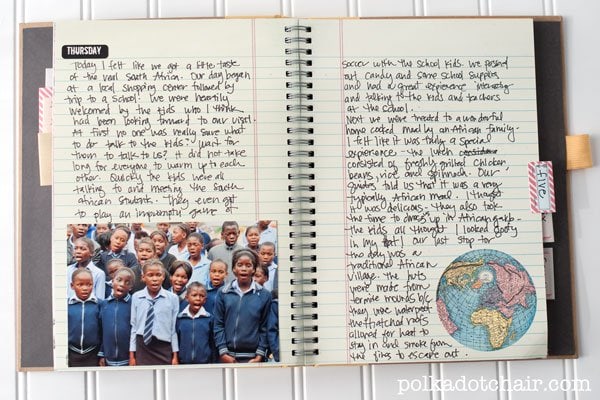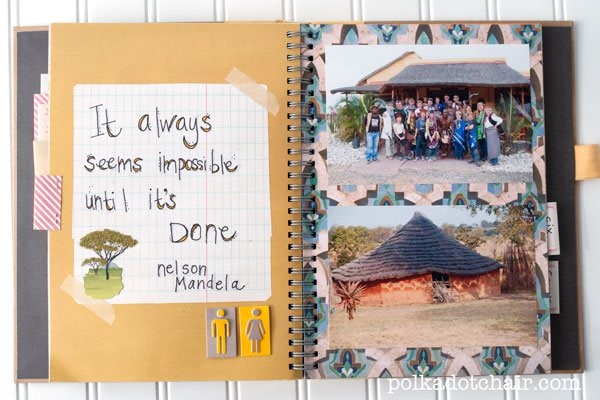 On a few of the pages I hand lettered some inspirational quotes.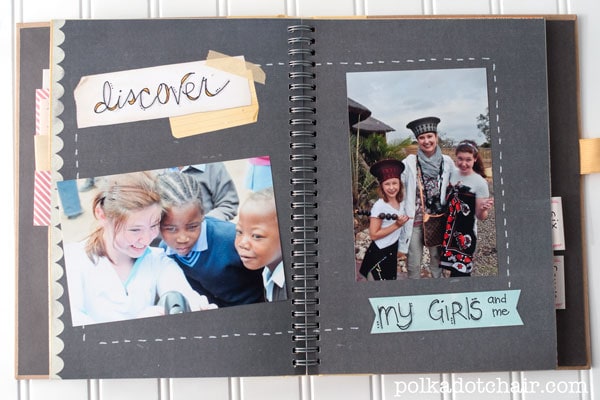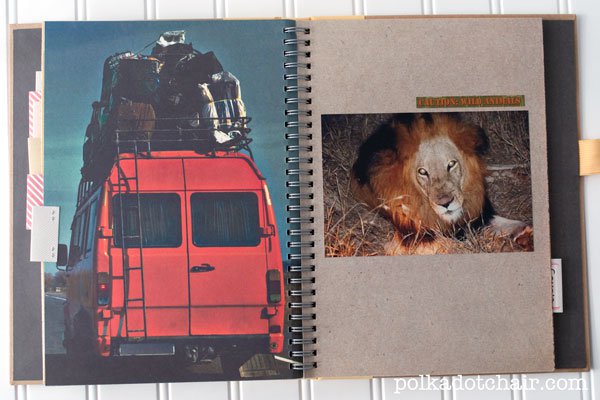 One thing to note.  Once I got all the photos in the Smash book it got TOO thick. I had to pull out a few of the pages so the pages would turn easily.  Also the design of a few of the pages didn't match well with the mood I had in mind for my album.  So I cut scrapbook paper the same size as the album pages and glued it over the top of the page I didn't like.
I finished the whole thing a few weeks after I got home, while the trip was fresh in my mind.  I was just going through and reading it the other day and thought that I would share it here.
What about you guys? Does anyone else like to keep a record of their adventures?