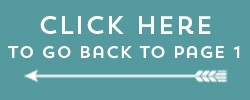 The rolling vanity is a very slightly modified Raskog Cart. I have to tell you I LOVE THESE THINGS! I have 4 now. One for my office, one for sewing supplies, one for the "art" stuff in the kitchen and now this one.   It's the most handy little cart (plus it's super cute).  To make the vanity I took a utensil holder from IKEA and attached it to the side of the Raskog with zip ties. To attach it, just string two zip ties through the top and two through the bottom, tighten very well and clip off the extra ties.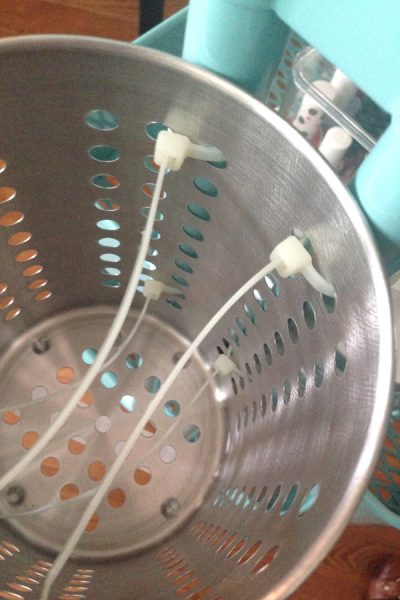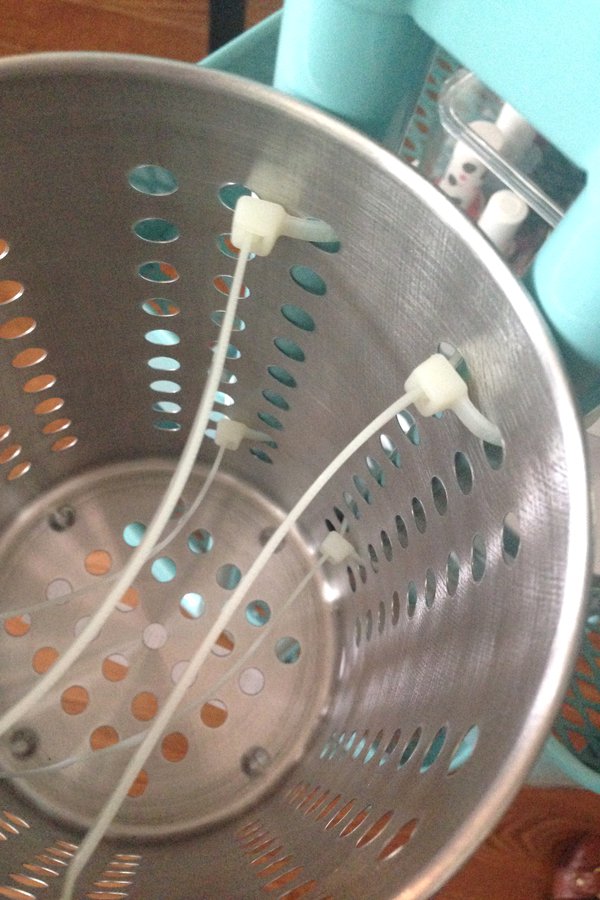 Now she has a place to hold her curling iron and flat iron.  The metal utensil holder is just the right shape to hold them and since it's metal she can place slightly hot curling irons in it. (I will say this is not intended to be used with a turned on, hot curling iron, just one that is unplugged and in the process of cooling down).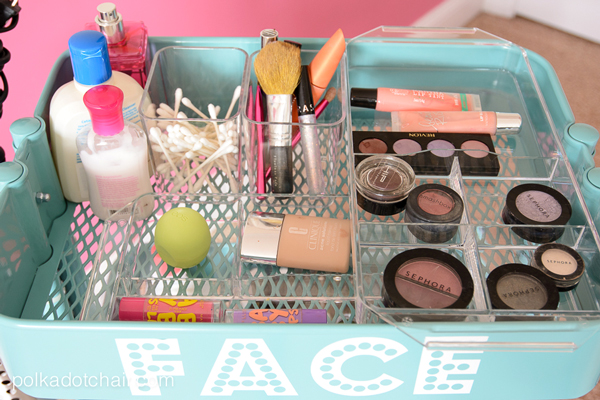 I then divided each of the 3 trays into separate purposes for her. Face, Nails & Hair.  I cut out some vinyl letters for the cart too, to help keep it organized and for a bit of decoration. On the top tray I placed some IKEA Godmorgon clear plastic dividers to hold her makeup.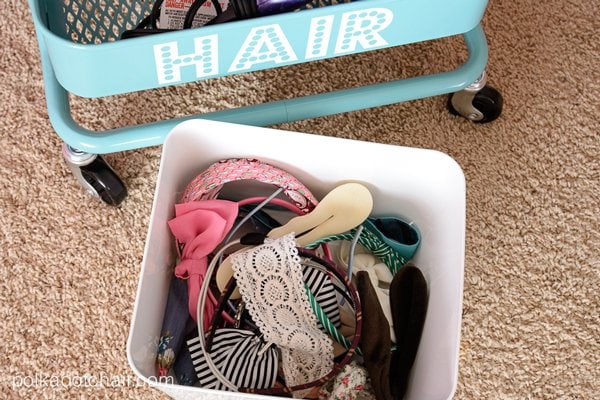 The bottom shelf holds her hairdryer (it also can fit in the canister on the side) and a two more plastic bins, one large one for hair accessories and one smaller one for hair bands and bobby pins.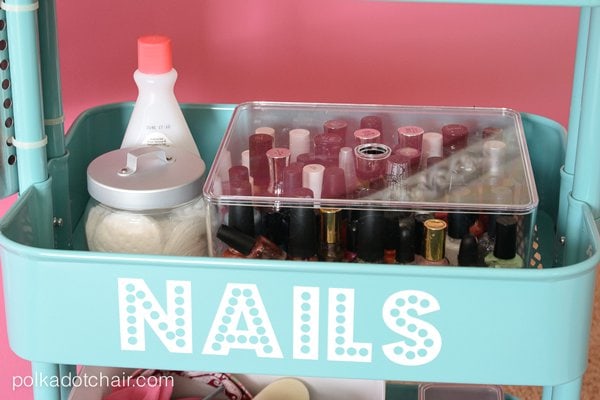 Even though she doesn't do her nails every morning she definitely needed somewhere to keep all of her stuff, so we dedicated a shelf to that. We also found out that the large Godmorgon organizer is perfect for holding bottles of nail polish.
After one week of use I'm happy to report a "so far so good" with the cart helping to streamline our morning routine.  I'll be sure to pop in here again and share with you how it works long term.
Stop by IKEA's First :59 website and read about some of the great suggestions that they have to help you streamline and simplify your morning. There are some seriously great ideas being shared there.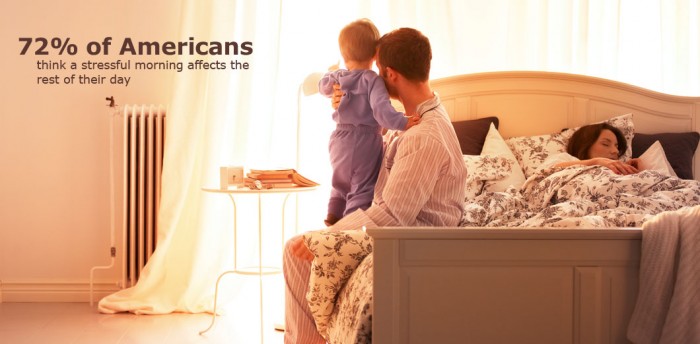 If you'd like to see what others are doing to help with their #First59 hop on over to instagram or twitter and check out the #First59 hashtag. I checked it today and was seriously blown away by all of the great ideas being shared!
UPDATE:
Due to the number of requests I've received here is the info on the lettering on the front of the cart. I don't sell the letters, you can cut them at home yourself with an "e-cutting" machine.
The font is Budmo
It is cut with a Cricut Machine and white vinyl. For information about Cricut click here.

69