The tutorial for this Infinity Travel Scarf first appeared on Tatertots & Jello. I'm reposting it here in case you missed it! If you like this post you may also enjoy this Pom Pom Scarf sewing tutorial and this Custom Printed Fabric Infinity Scarf.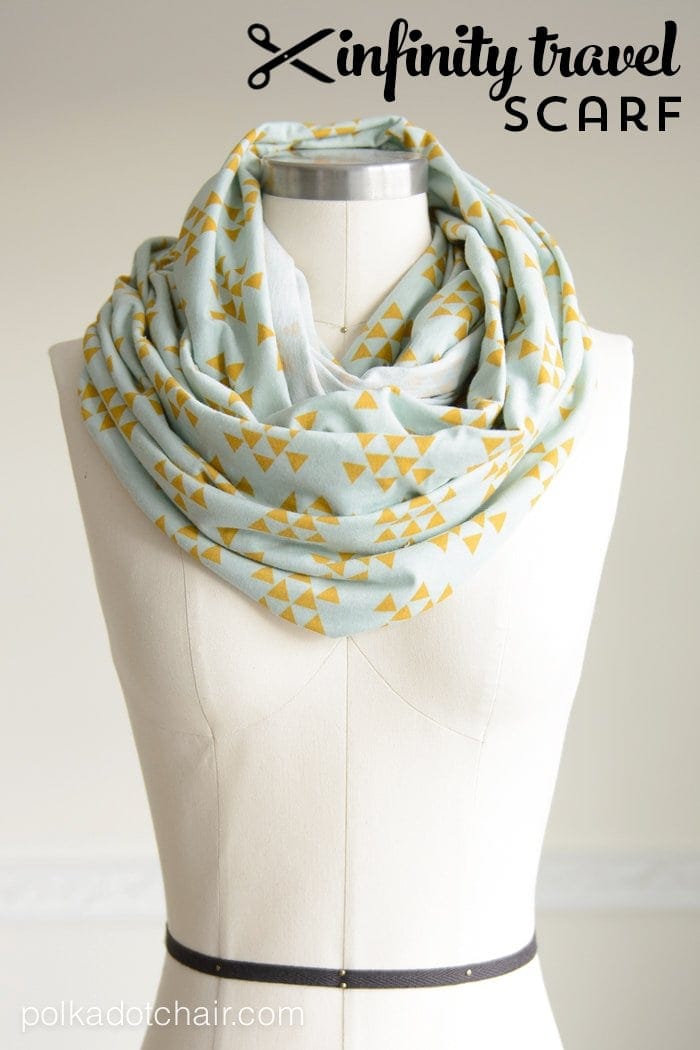 Today I'm going to share with you a tutorial on how to make one of my "go-to" travel items, a snap-up infinity scarf.  I purchased a similar scarf at a very popular athletics store a few years ago and drug it around everywhere with me.
I love this scarf because it is perfect for road trips and airplane rides.  When snapped up the scarf just looks like a normal infinity scarf, but unsnap it and you have blanket for an airplane or a shawl for long car rides.  Mine goes with me every time I travel.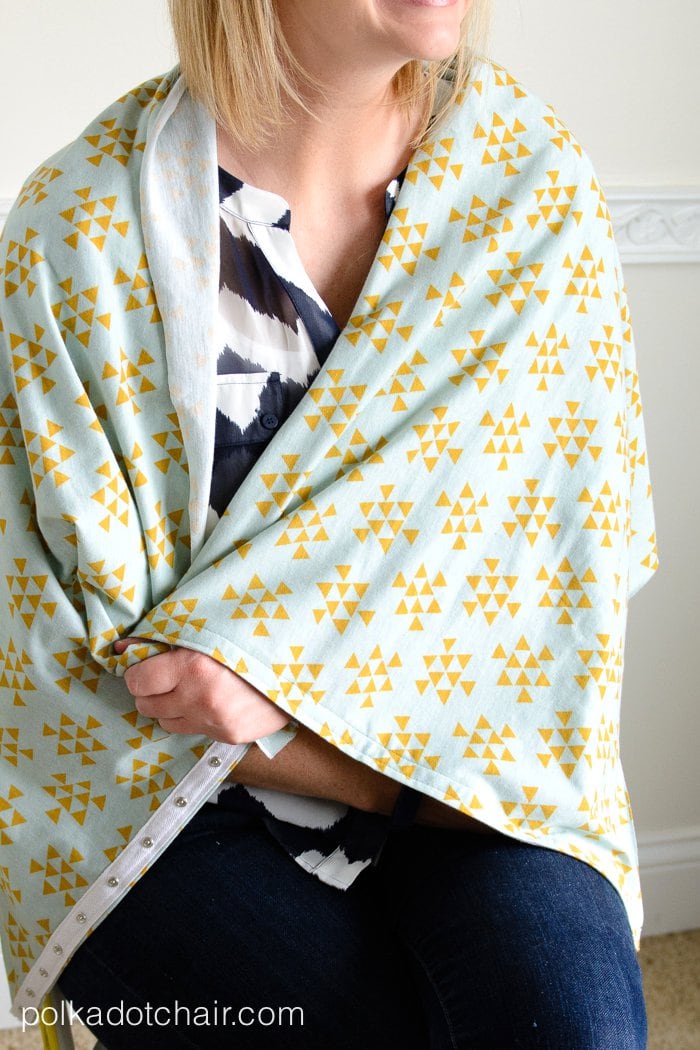 When it was time for a new scarf I decided that instead of purchasing a new one, that I would just make one instead.
I especially love it when I'm traveling during the summer and it's too warm to take a blanket or coat on an airplane. Those planes can get very cold! You can even adjust the snaps so that it doesn't fall off of you when you move around on the plane.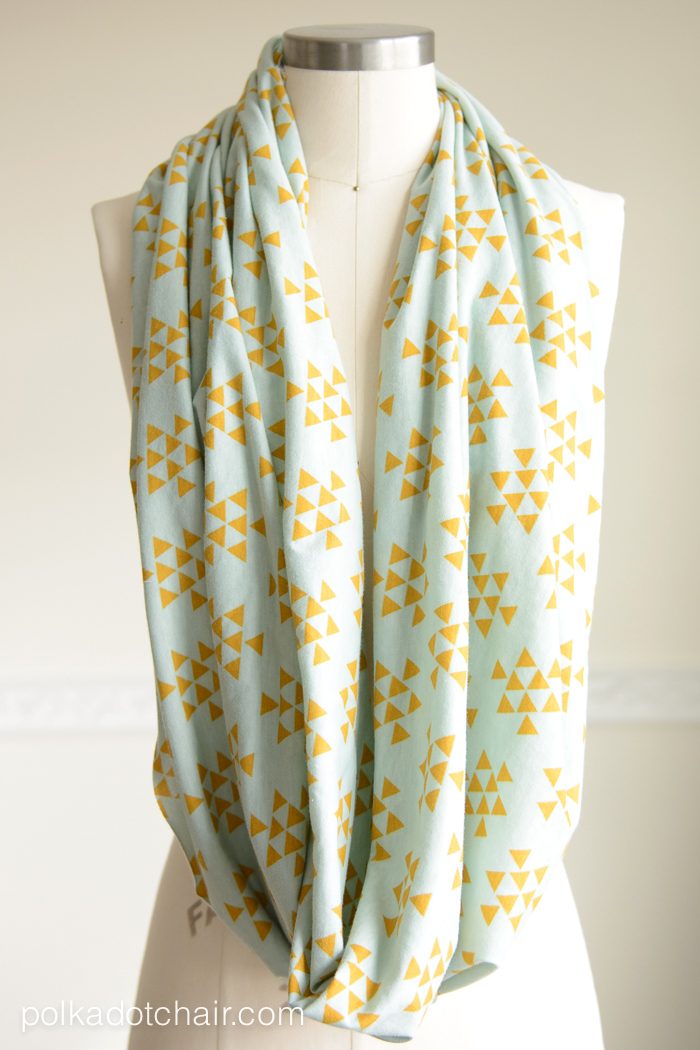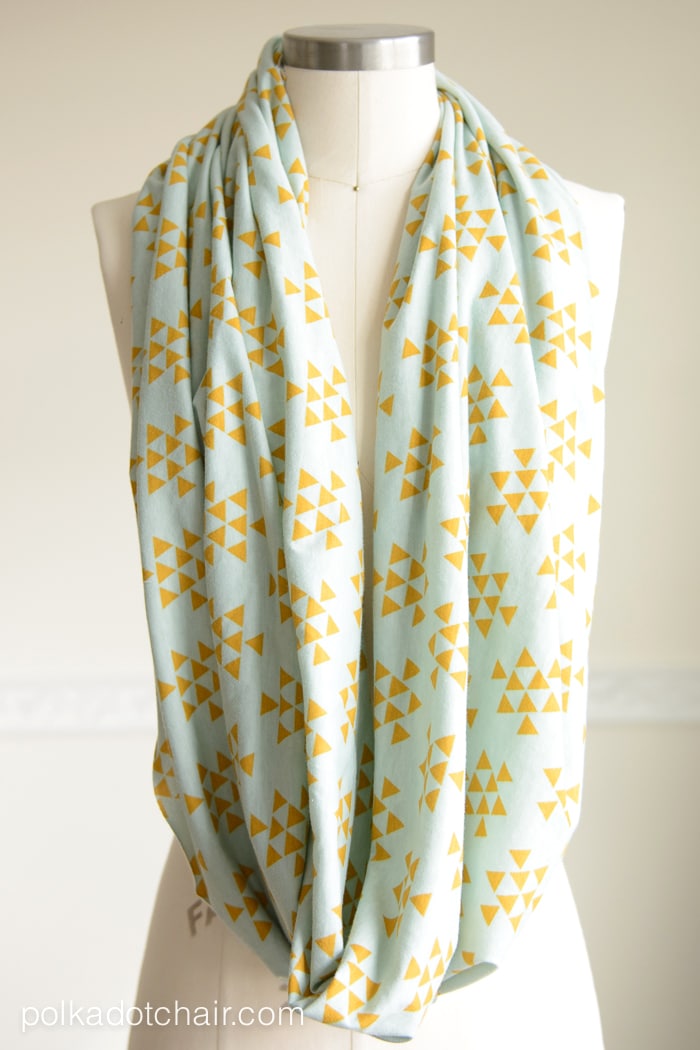 This scarf is made from Jersey Knit fabric, you could also you a Ponte Knit or a Cotton Lycra Knit. Not sure what I'm talking about? Check out this post on my blog that explains what the different types of knit fabrics are, and what they are used for.  With all of the cute knit fabrics on the market now it should be easy for you to find one that you love to make this scarf. In fact, it's so quick to stitch up that you could make few if you like.