It's officially Fall, my absolute favorite time of the year! To help everyone celebrate today I have a free printable Autumn Bucket List for you to download.  If you like this project you may also like these cute Halloween Treat Bag printables.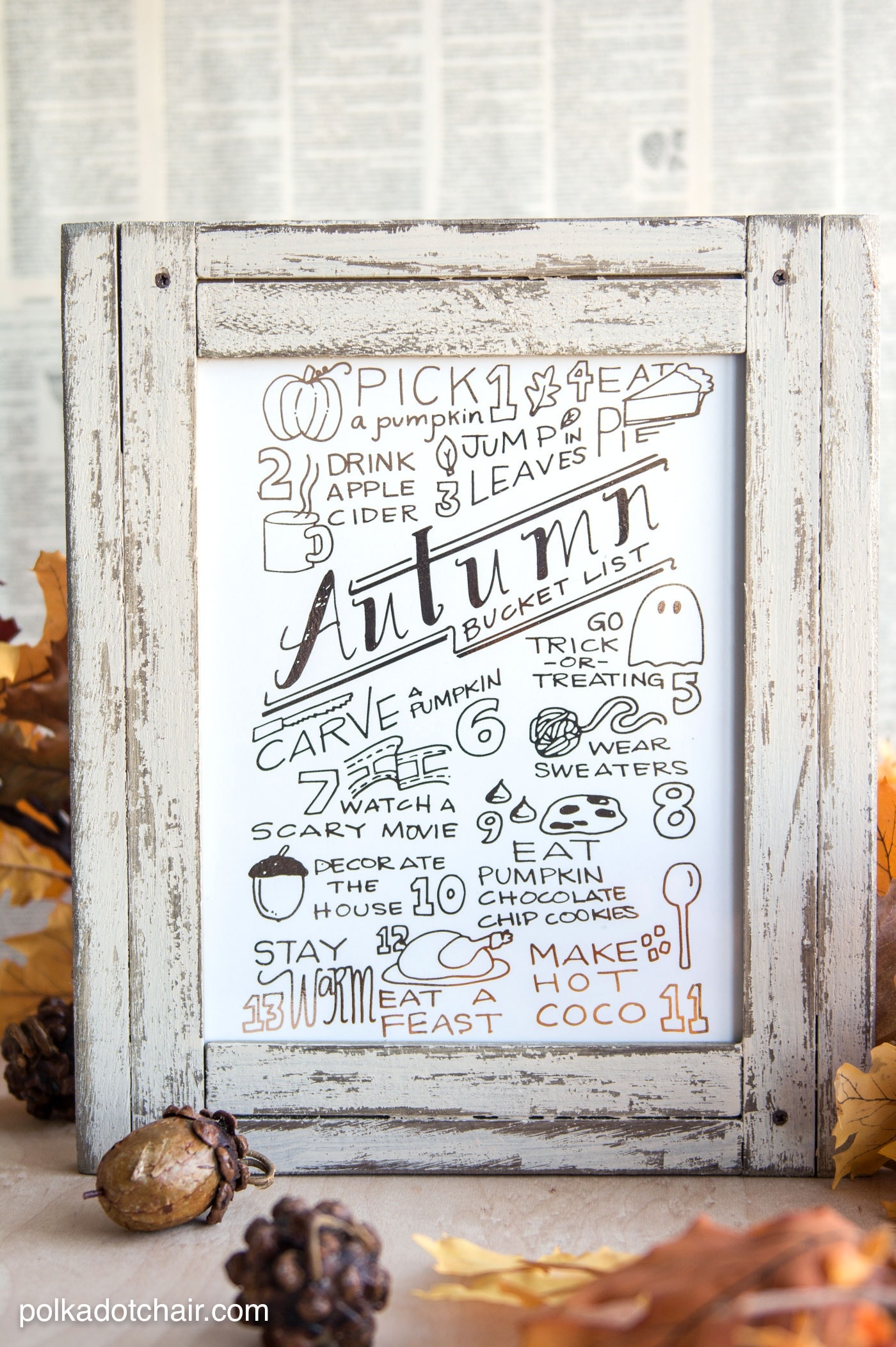 A few weeks ago I walked into my teenage daughters room and saw this written on her chalk board.  I love that she sat and thought out all of the fun things she wanted to do this fall.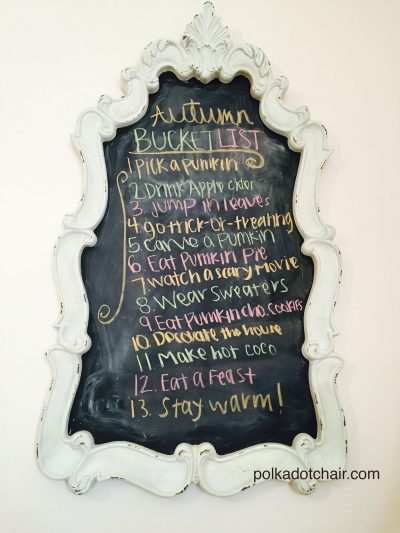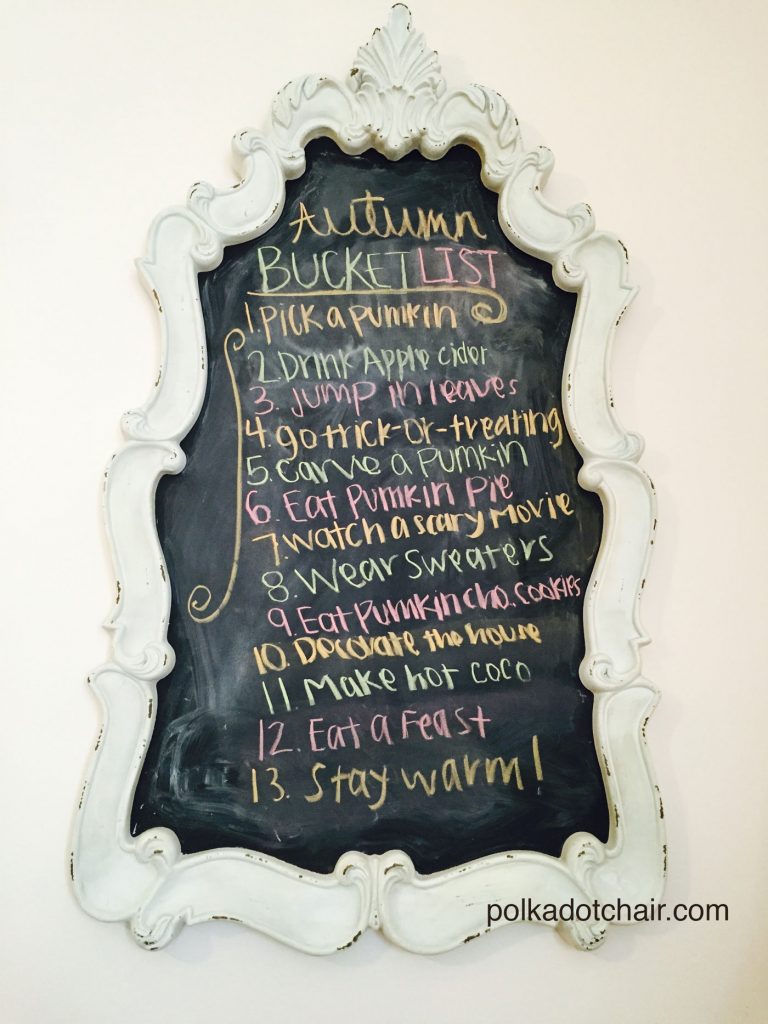 I immediately thought it would make a great printable! Print one out and hang it on your fridge so that you don't let Autumn slip by without doing some of your favorite things.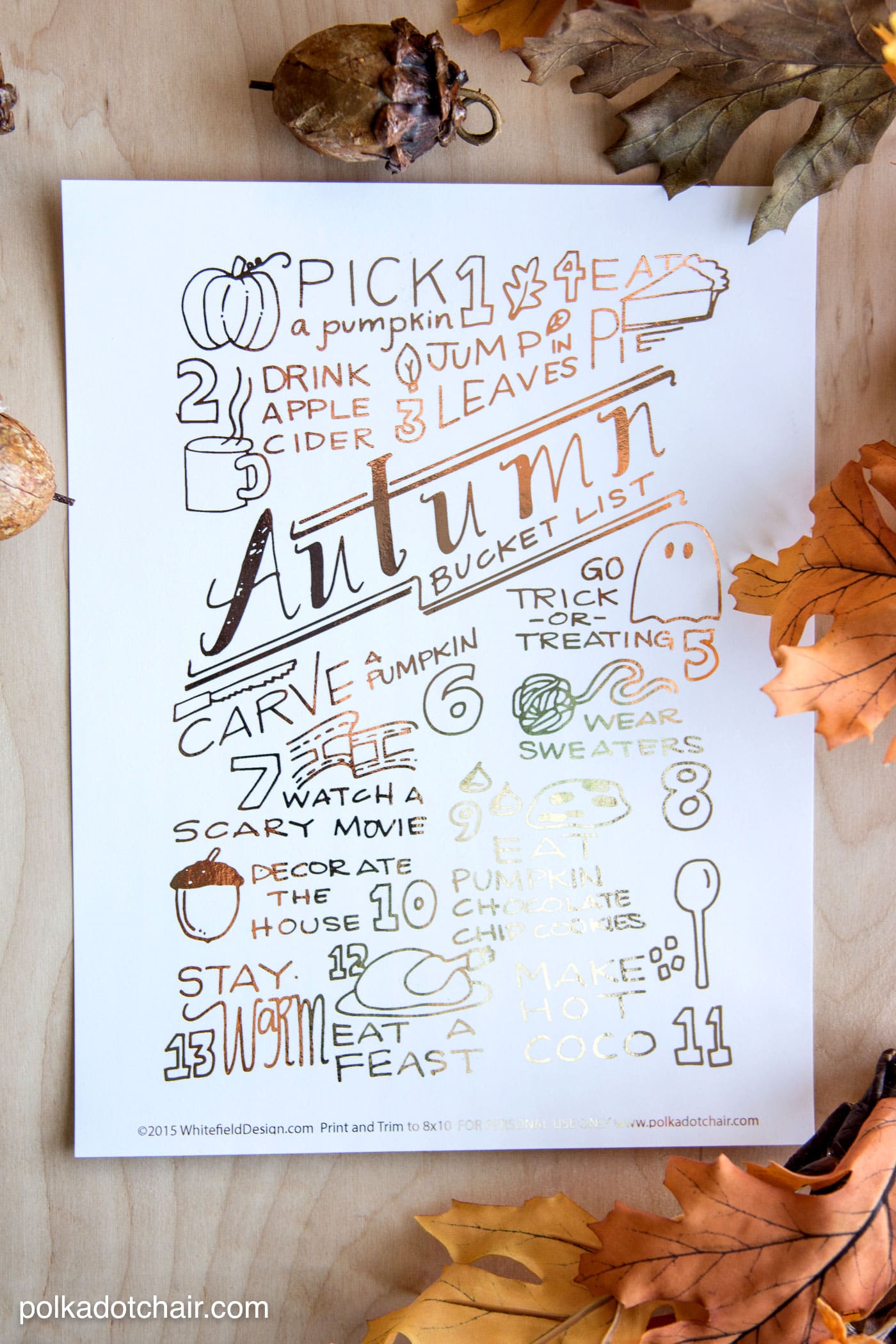 I contacted Brynn of Whitefield Design and worked with her to design this Free Printable Autumn Bucket list (you may remember her from the amazing Derby printables she made in May, she also designed my logo).  I pretty much just showed her the photo then let her work her magic!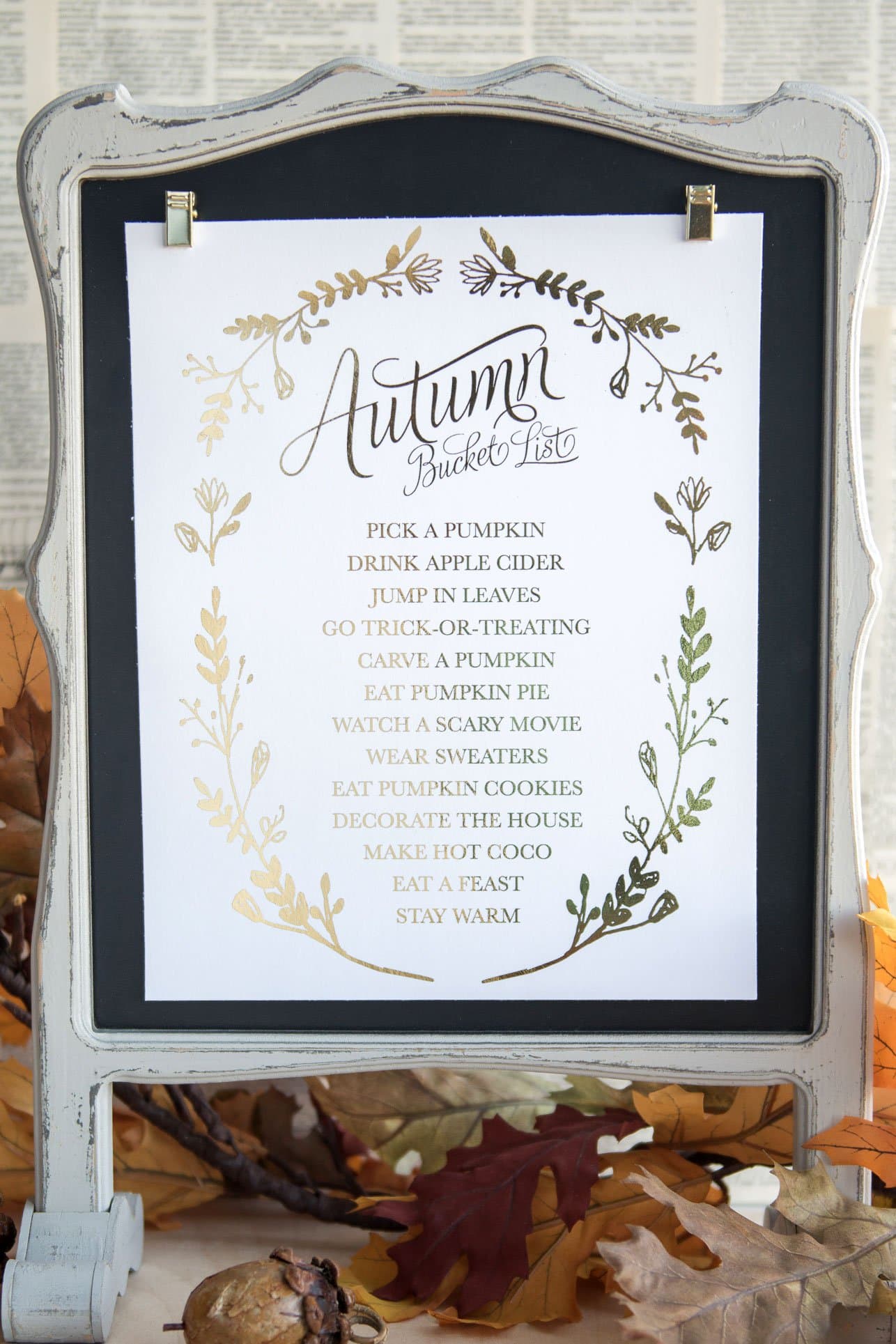 She designed the printable in two styles, a more casual one (like the first photo) and a more formal one like the photo above.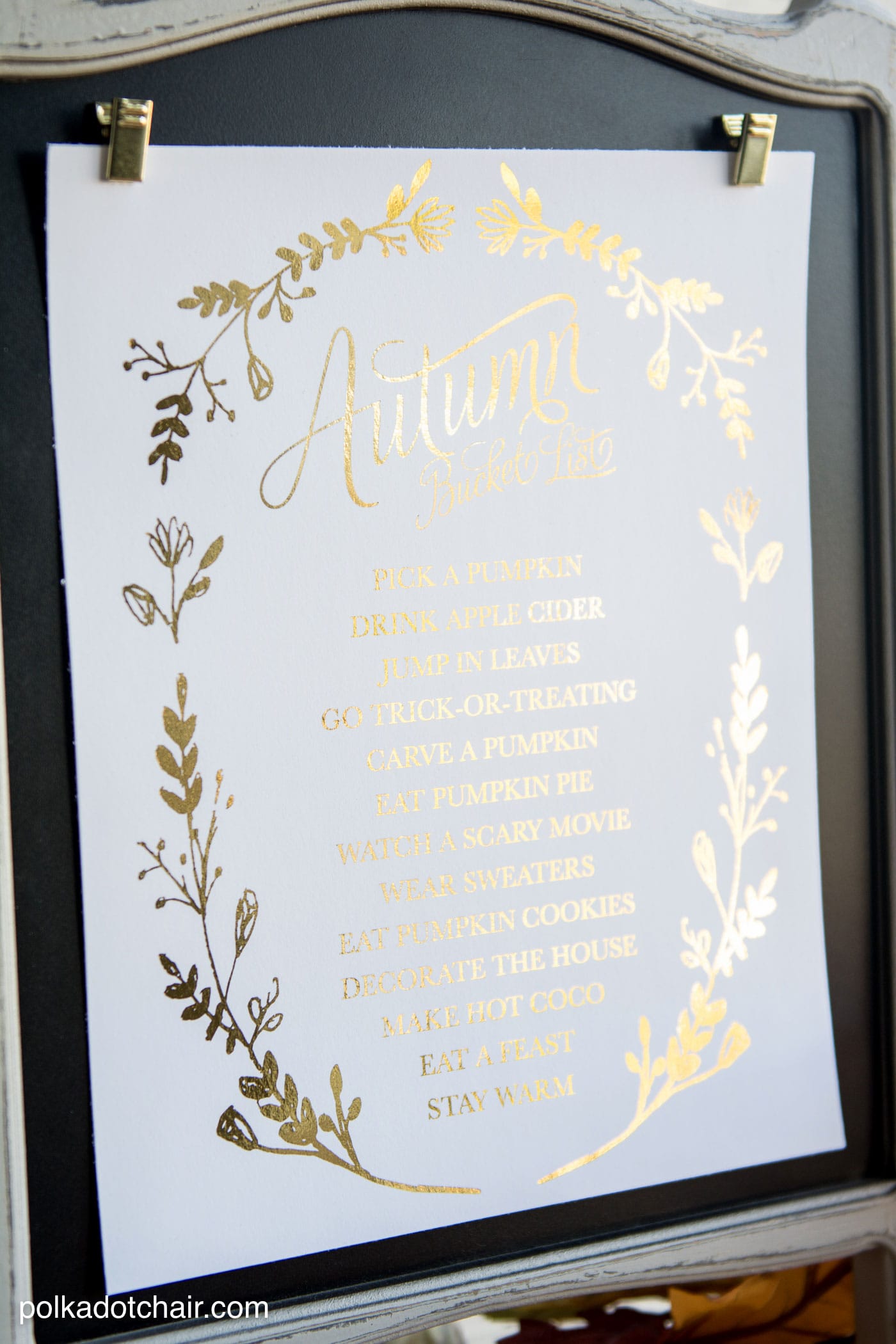 She designed a copy perfect to run through a Minc foil machine and a "chalkboard" inspired copy for those of you who don't want to use the foil machine.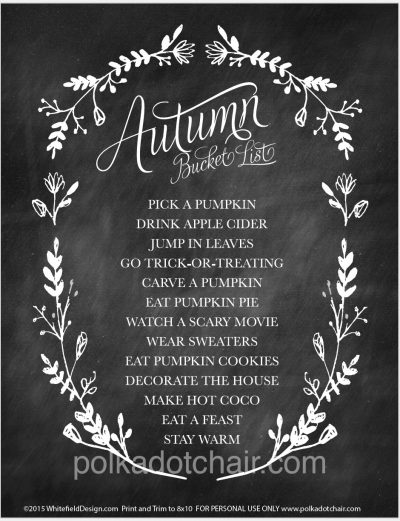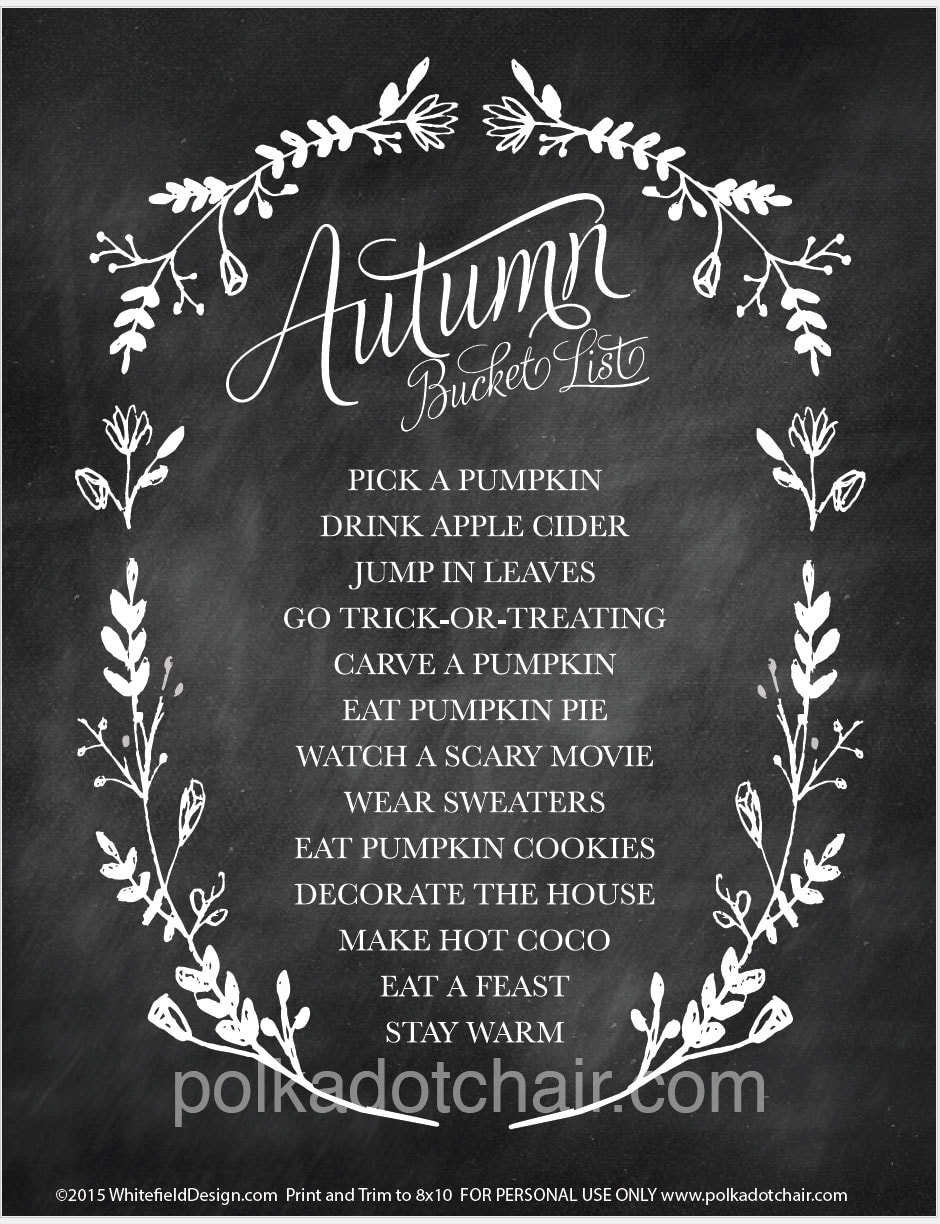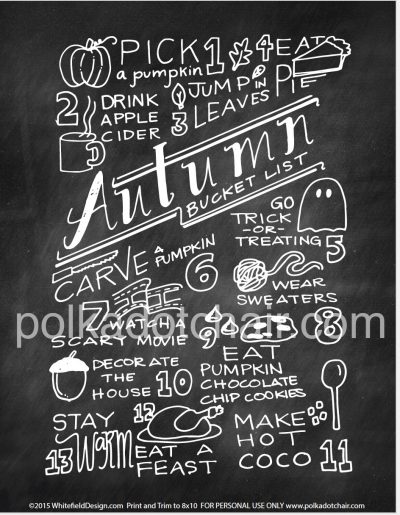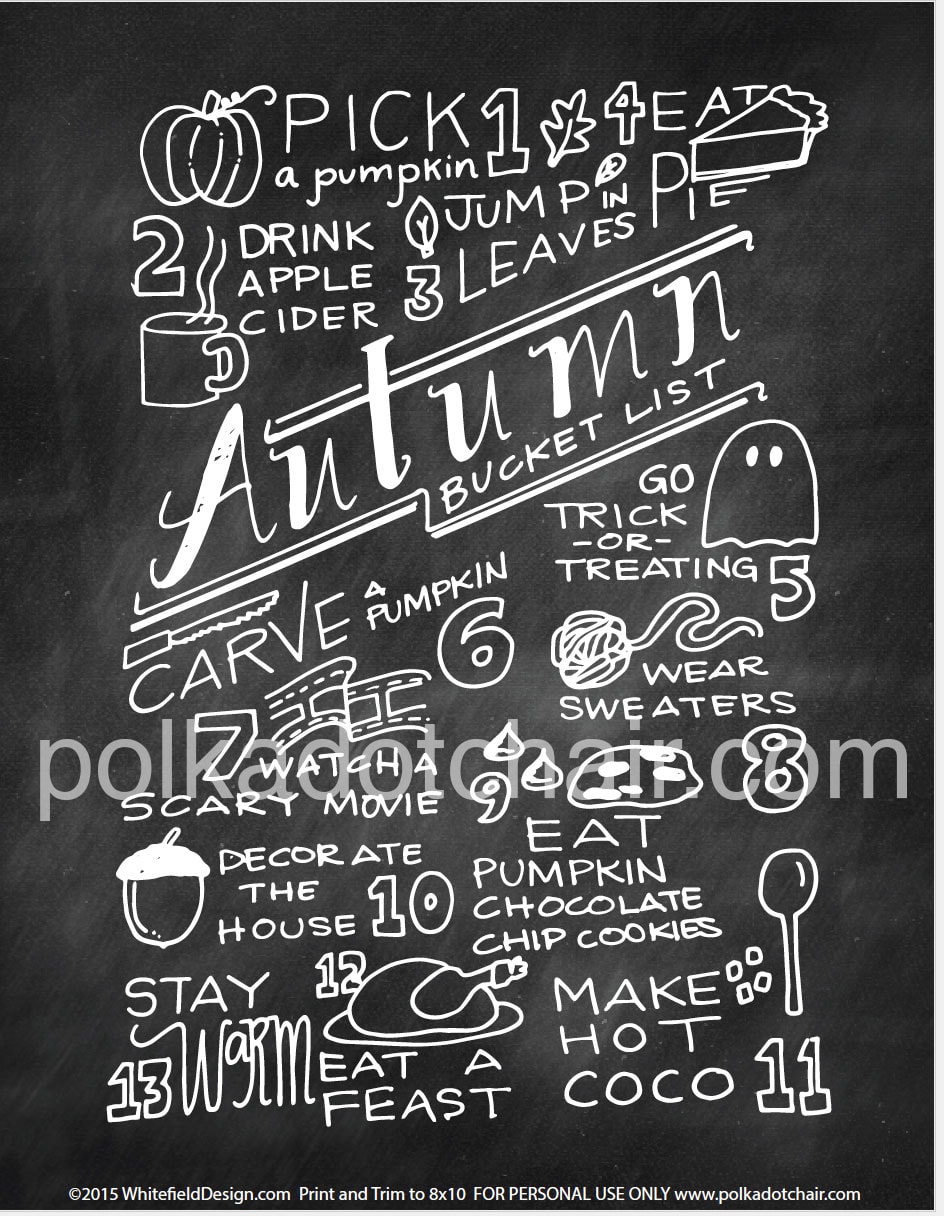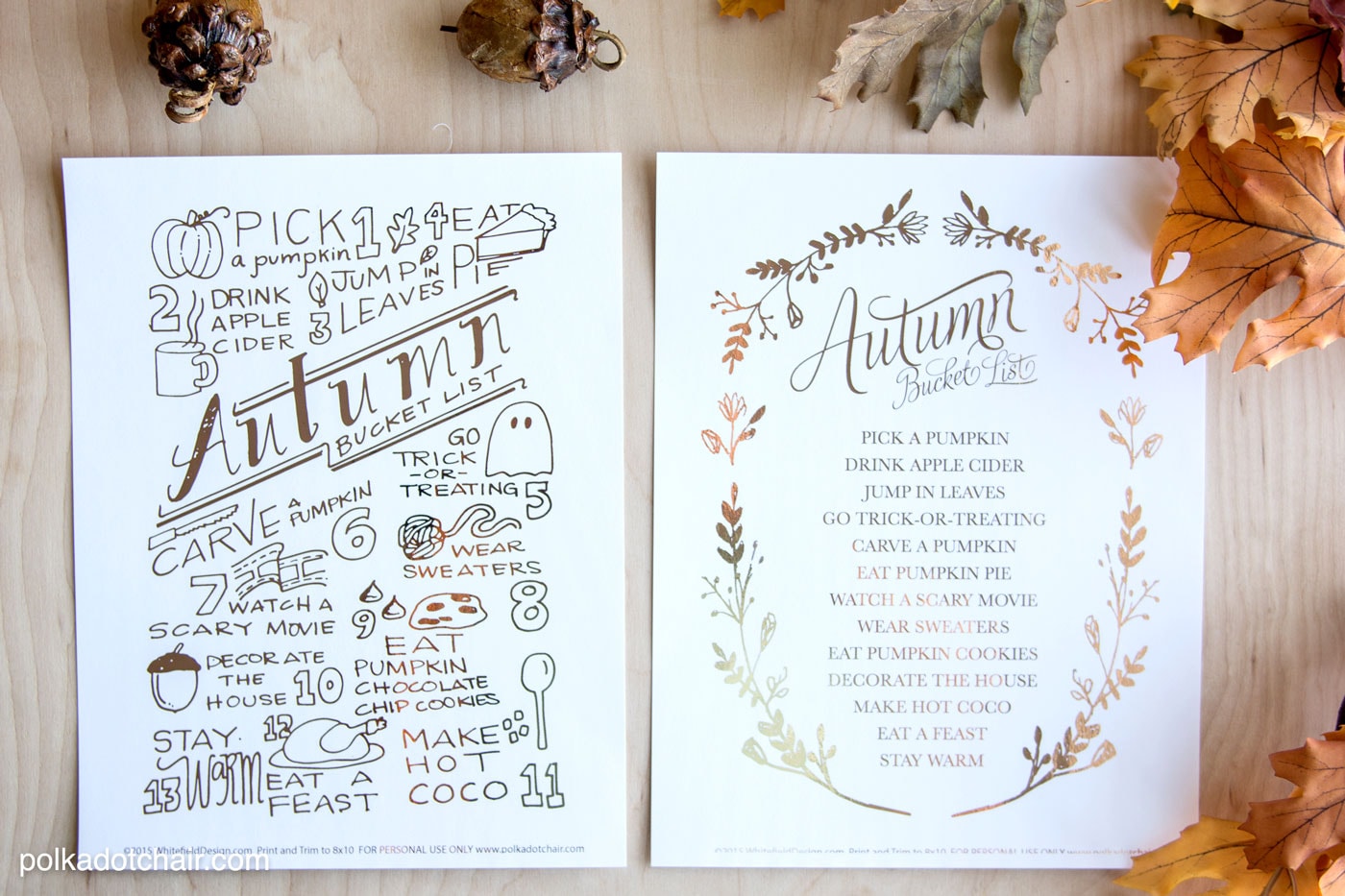 Print them out, frame them and enjoy!!
(the frame I used for my printables is from Amazon – you can find it here)
I love to see what you do with the free Printables.  Karli shared hers on Instagram... I love how she printed it in black and white and added detail with a gold paint pen! Share yours too, just tag me @polkadotchair on IG!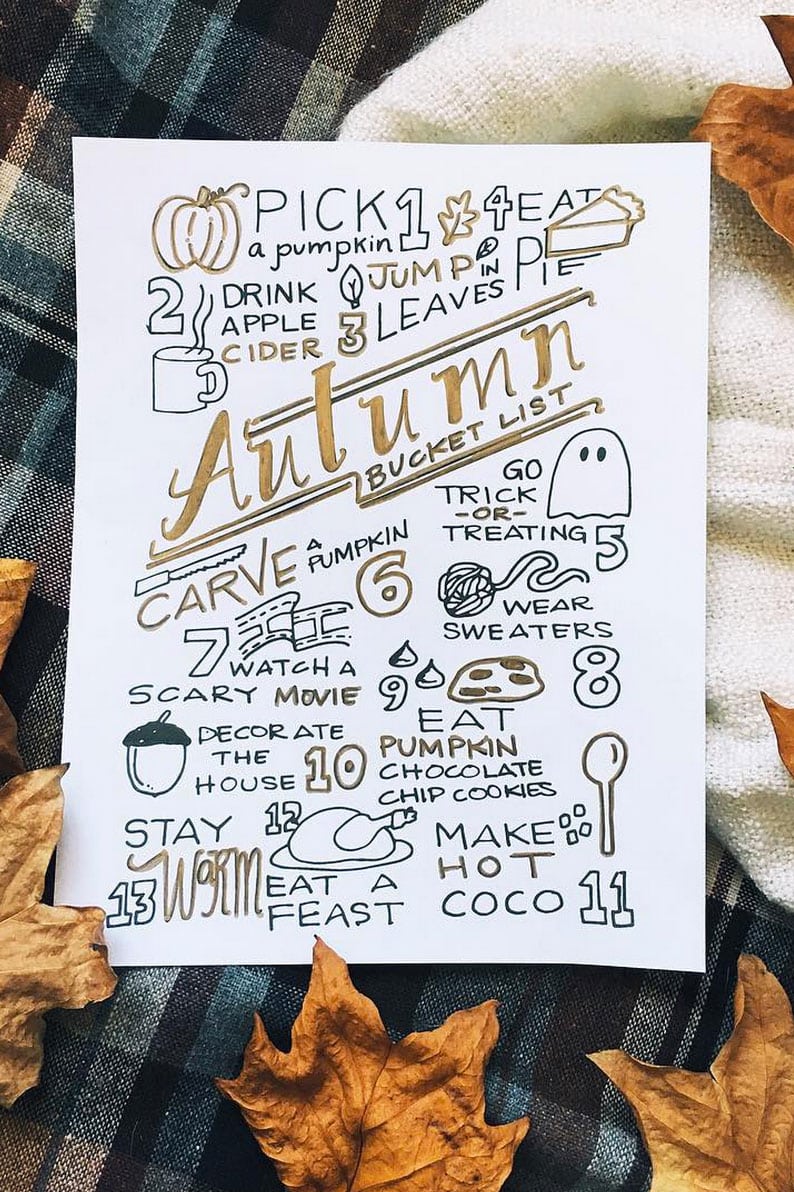 Another reader sent us this photo of the bucket list. Her daughter used colored pencils to color it in! What a fantastic idea!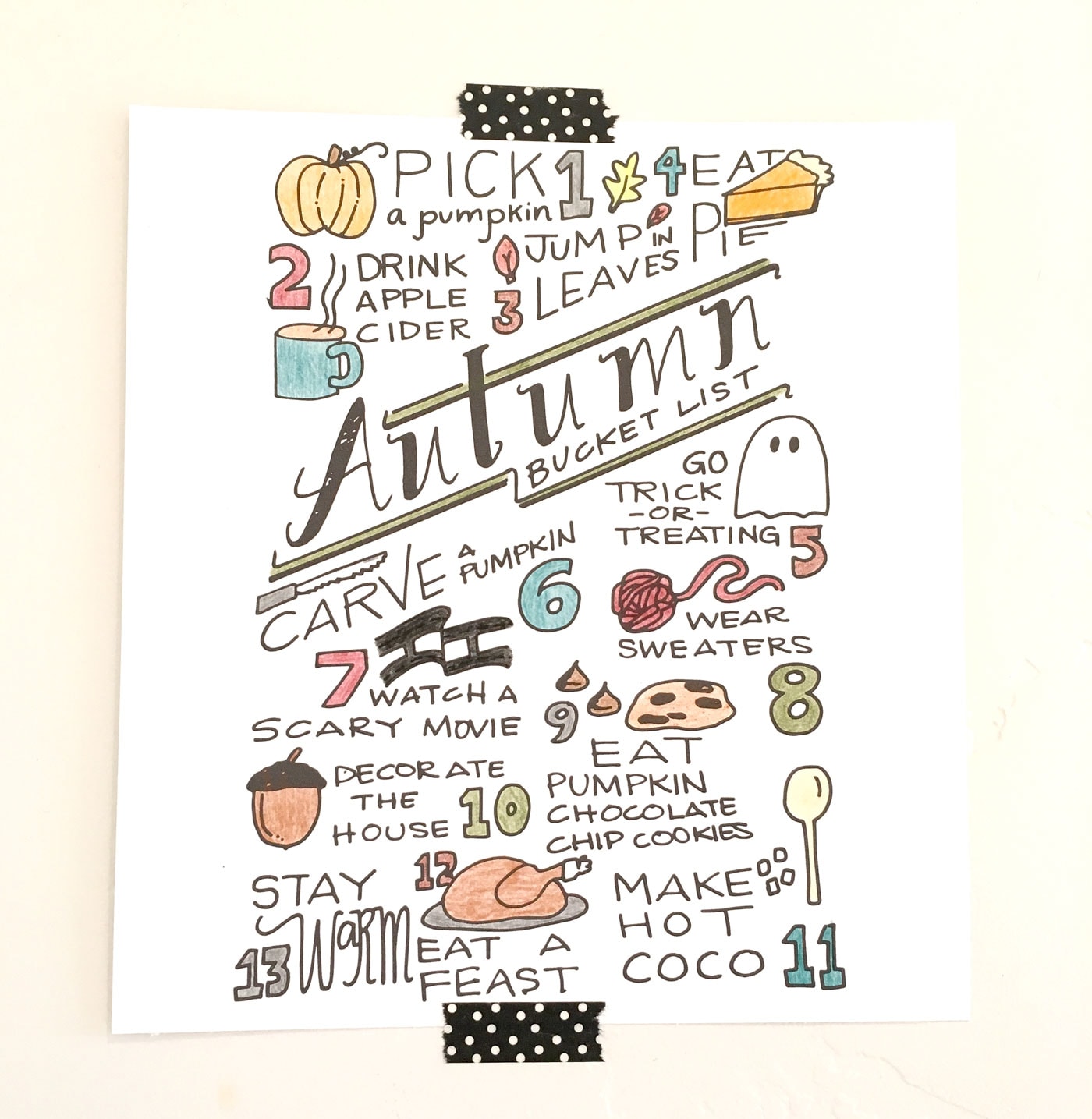 0