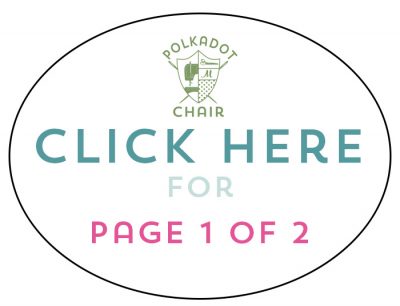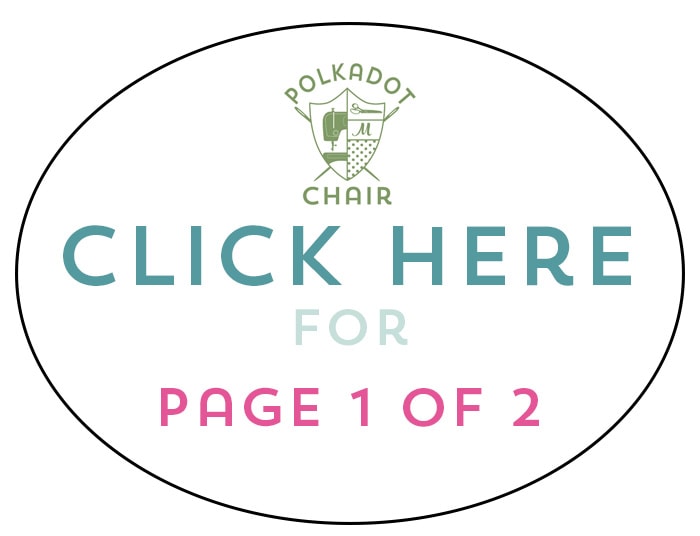 Just a quick reminder: This project along with ALL of the other projects on this blog are offered to you for free. The only thing that I ask is that you do not use them for any commercial purpose.  If you have a shop, this is not meant to be a program for you to use in your store. It's meant to help build the online community of people who all LOVE quilting.  Please respect that so that I can go on sharing these projects for everyone.  If you are playing along and have a blog of your own, PLEASE feel free to post the blocks on your blog, just link back here for the instructions. If you have a friend that wants to join in, send them the link to this page, please do NOT print out the instructions and make a bunch of copies. Don't sell the blocks at your shop. Sorry to be harsh but I've had 3 times this month that someone has emailed me that they BOUGHT copies of my FREE tutorials at a shop. That is NOT okay. Plus it's illegal as everything on this site is protected by copyright. Thanks!!!!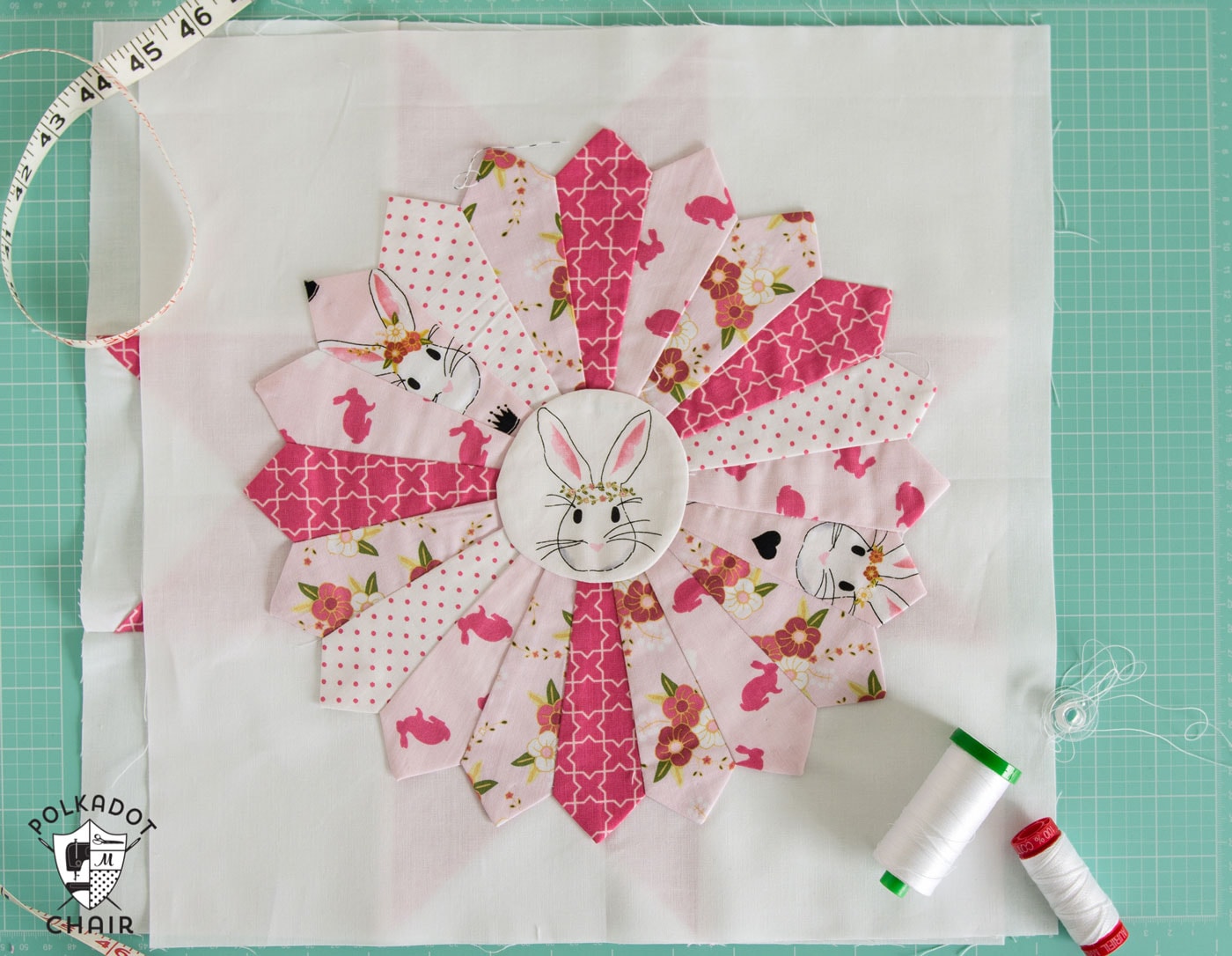 For this block you need an EZ Dresden Ruler, you can pick them up at most quilt shops and large stores.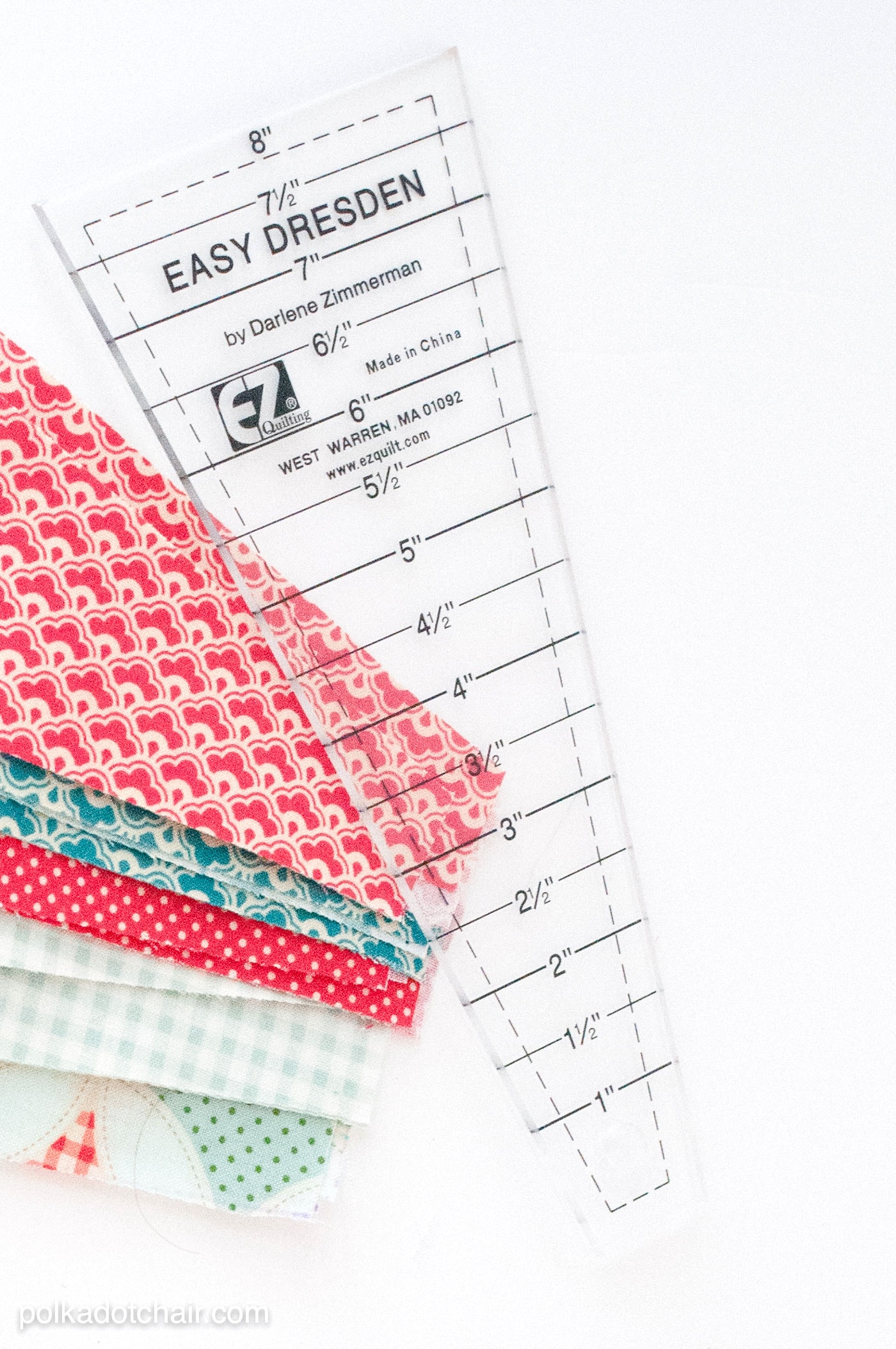 Dresden Blocks are made from "blades" sewn together in a circle. The ruler has measurements on it, indicating the height of the blade. For our project we are going to cut blades that are 5″ tall. (note: these photos are from another Dresden project, instructions are the same, only the fabric is different).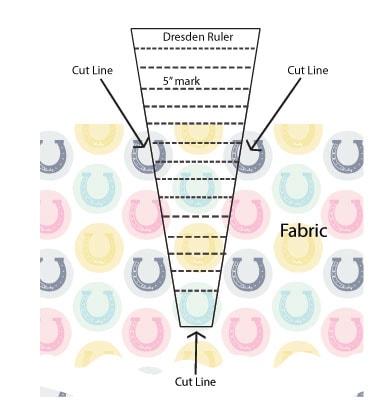 Cutting:
20 Blades each 5″ Tall from various prints
15″ x 15″ piece of fabric for background
4″ circle for center from main fabric
4″ circle for lining
Begin by cutting 20 blades that are each 5″ tall. You're cutting from the bottom of the ruler to the 5″ mark. Cut the blades from different prints of fabric.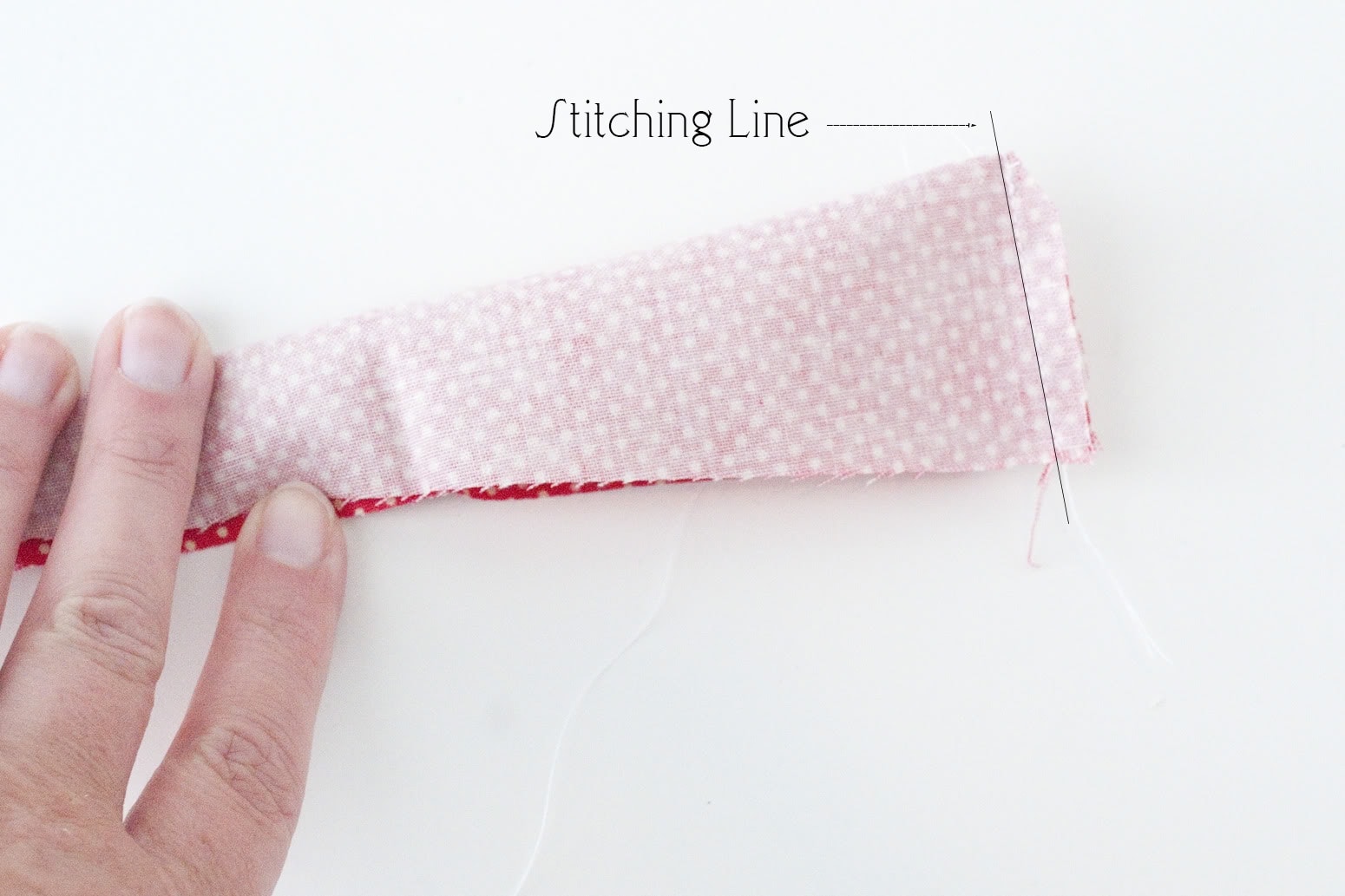 Fold a blade in half lengthwise and a stitch 1/4″ seam along the top of the blade. Trim the corner off the seam allowance and turn the blade right side out and press.
Repeat 20 times. Lay out your blades in a pattern that you like.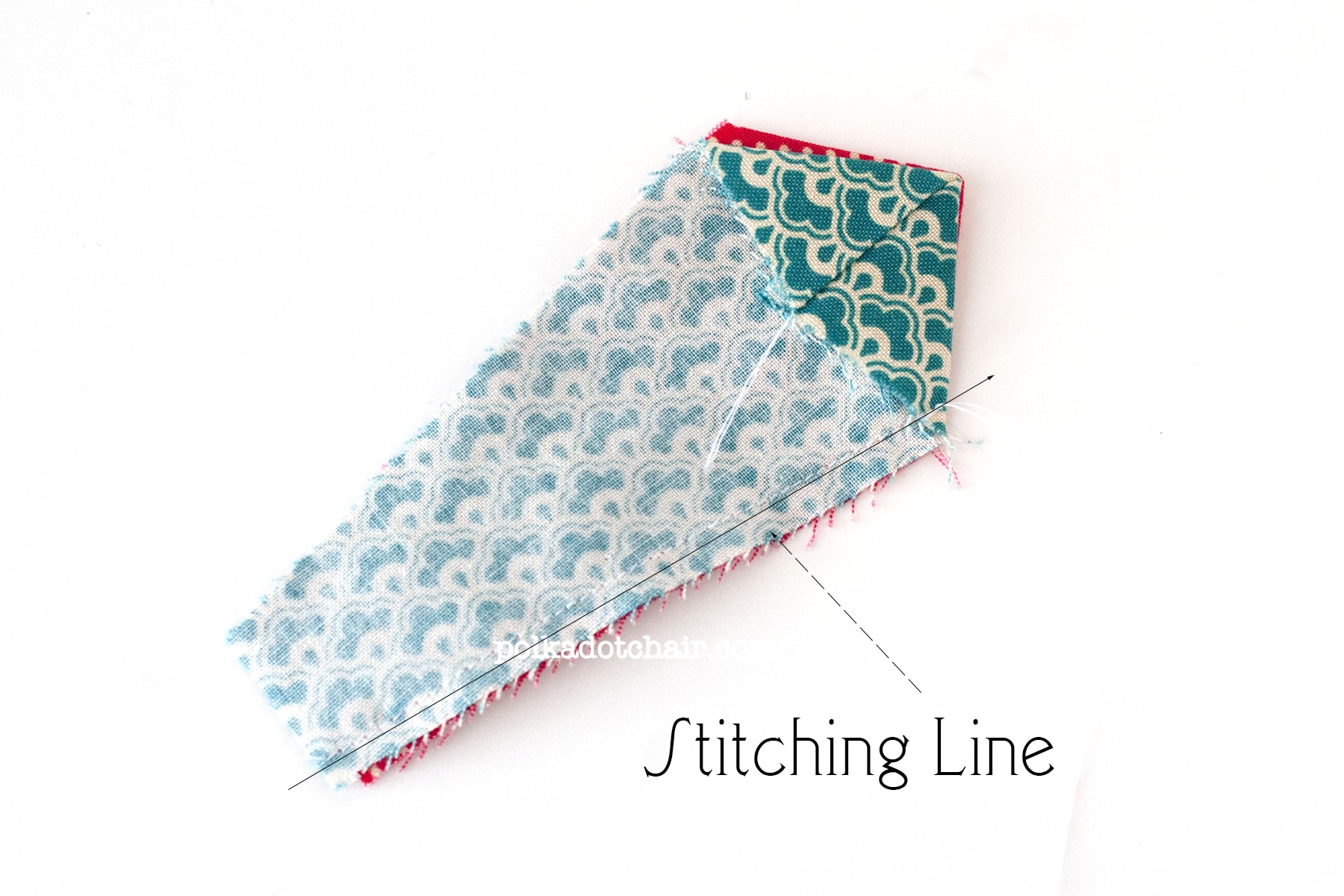 Now begin stitching the blades together. Place two blades on top of each other right sides facing. Stitch down one side with a 1/4″ seam.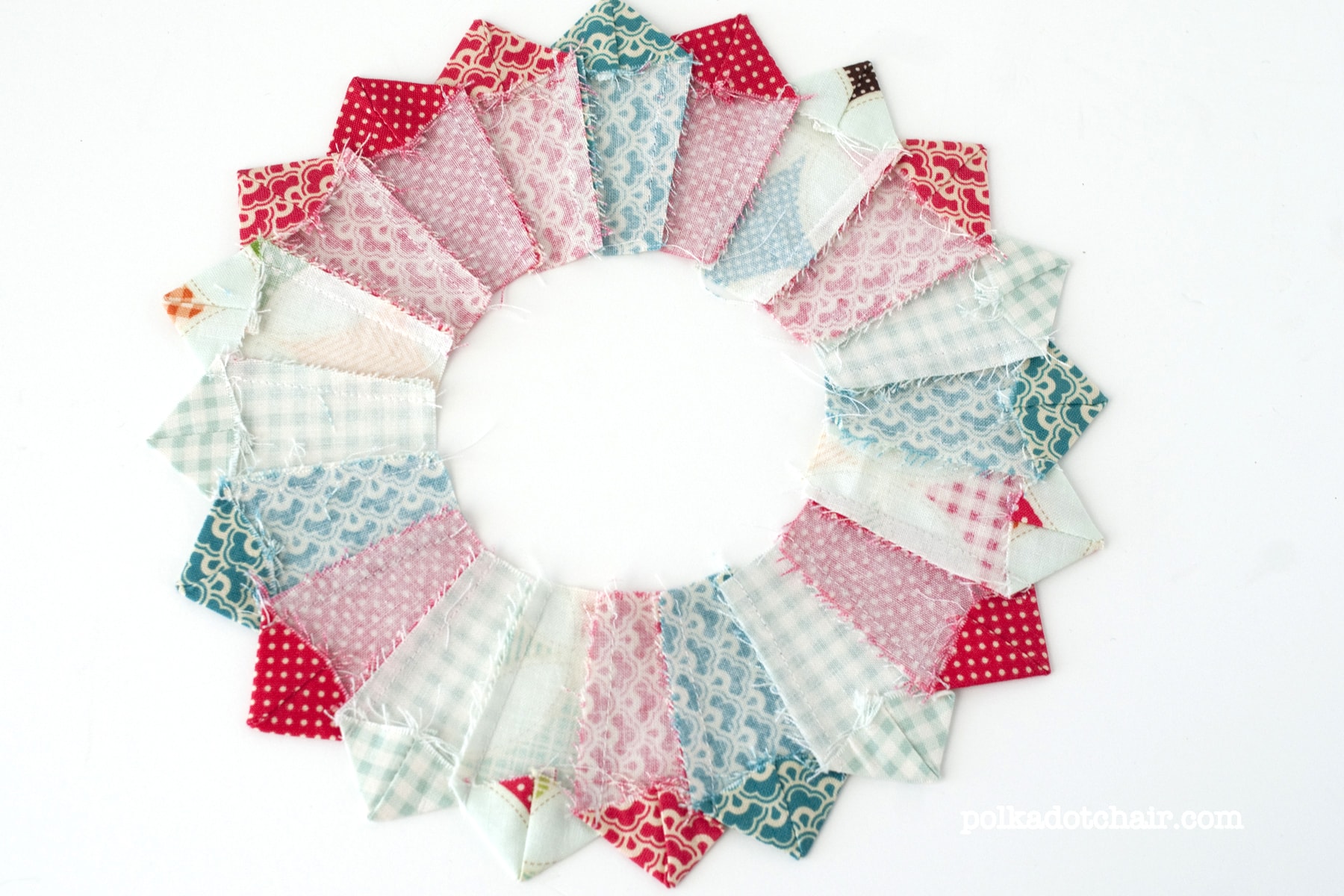 Keep stitching until all 20 blades are sewn together. Press.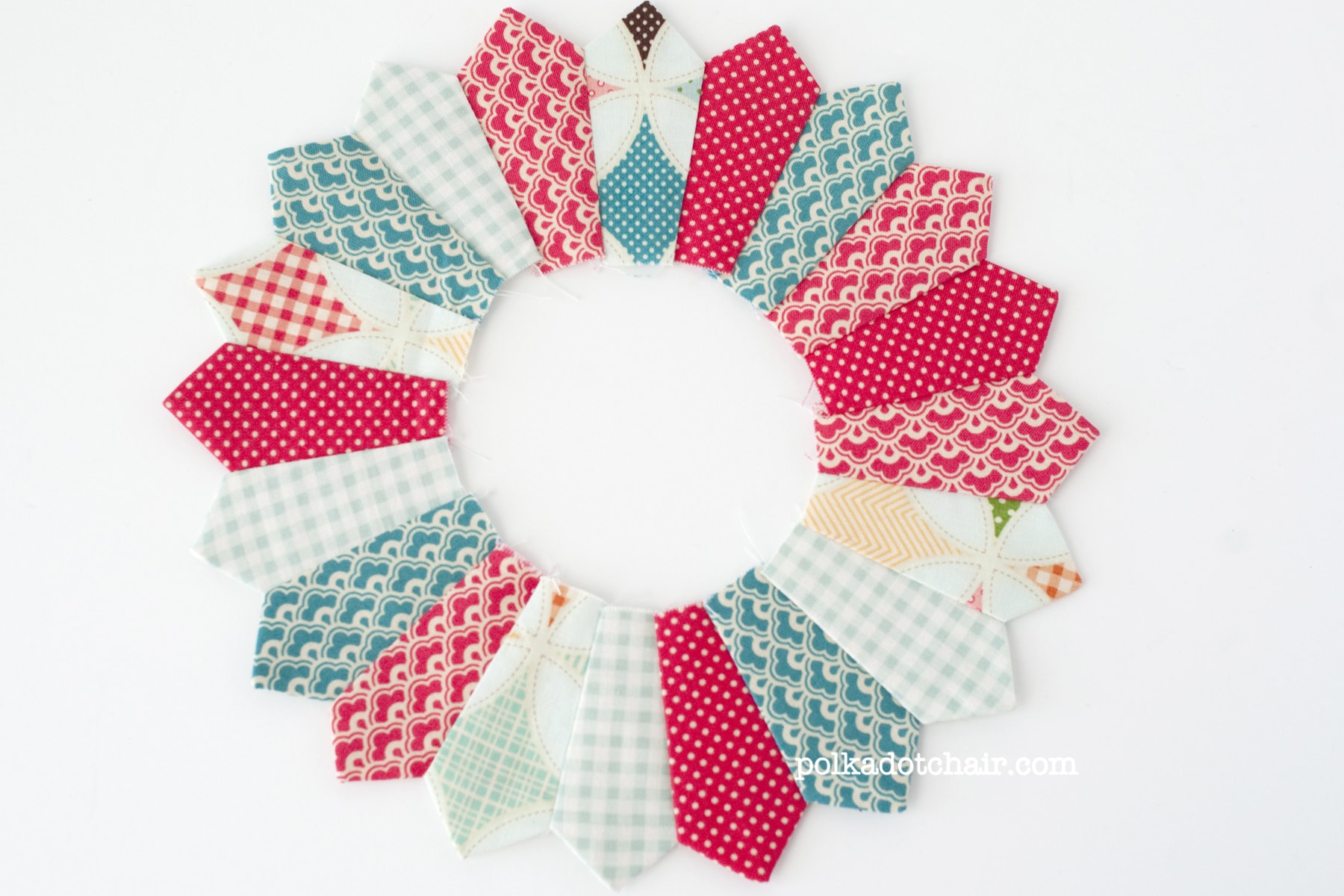 Now you may be wondering, why do I have a big "hole" in the middle. How do I cover that.
Take your 4″ circles and stitch them together right sides facing.  Use a 1/4″ seam allowance.
Cut an "x" in the lining fabric and turn the circle right side out and press.
Now you're ready to lay out your block.
Fold the 15″ background fabric in half lengthwise and press lightly. Fold it again in the opposite direction and press lightly.
Now you've got your centers marked.
Place the Dresden blades on top of the background piece centered.
Pin VERY well (you can also glue baste if you like, just use elmers school glue and an iron).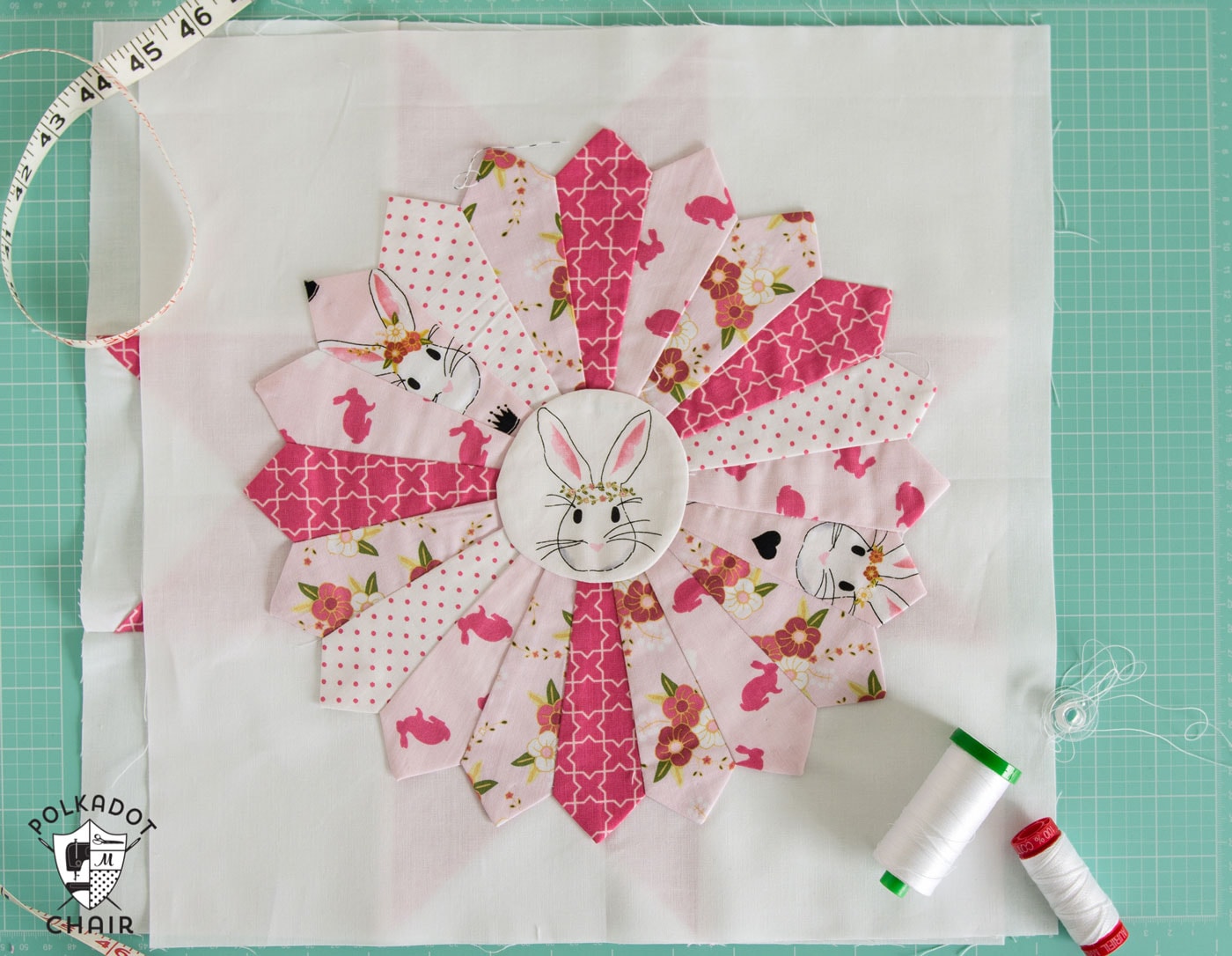 Place the sewn circle over the center of the block. Pin or glue baste in place.
To attach the plate to the block you have a few options:
1- Glue well and attach it with "stitches" when the quilt is quilted.
2-Stitch down using a simple zig zag or other decorative stitch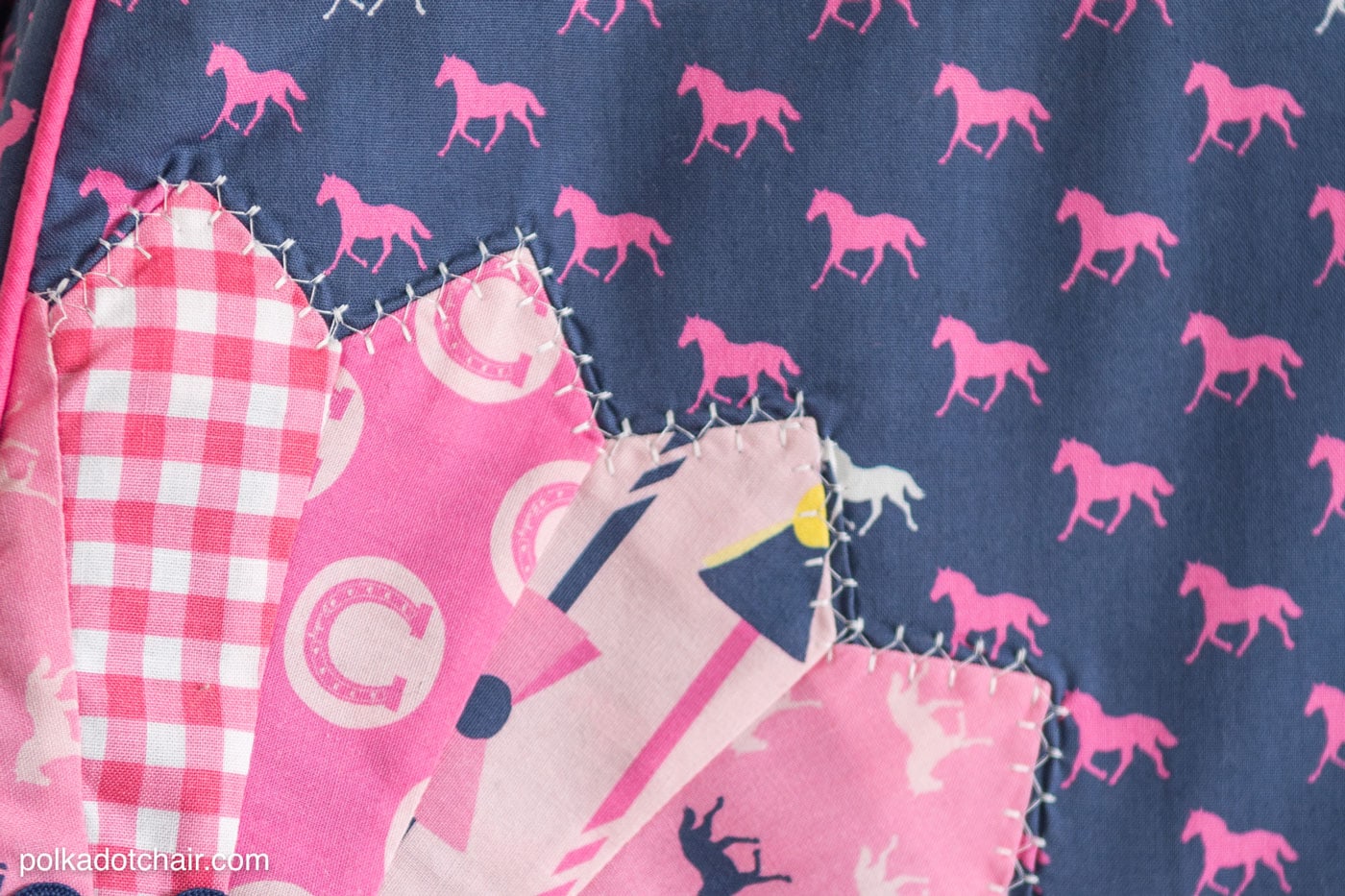 3-Hand applique.
Pick which one you like the best. I go for 1 or 2.  We could spend an ENTIRE post talking JUST about ways to attach Dresden blocks.  If you're new, I recommend a simple zig zag stitch.
Next month (September 2016) we will talk about all the different ways to stitch your blocks together to make a quilt!