Today I'm excited to share with you my 2016 version of my Christmas Mason Jars, this Angel Christmas Mason Jar.  It would make a wonderful, quick and easy (but cute) Christmas gift for friends or neighbors this holiday season.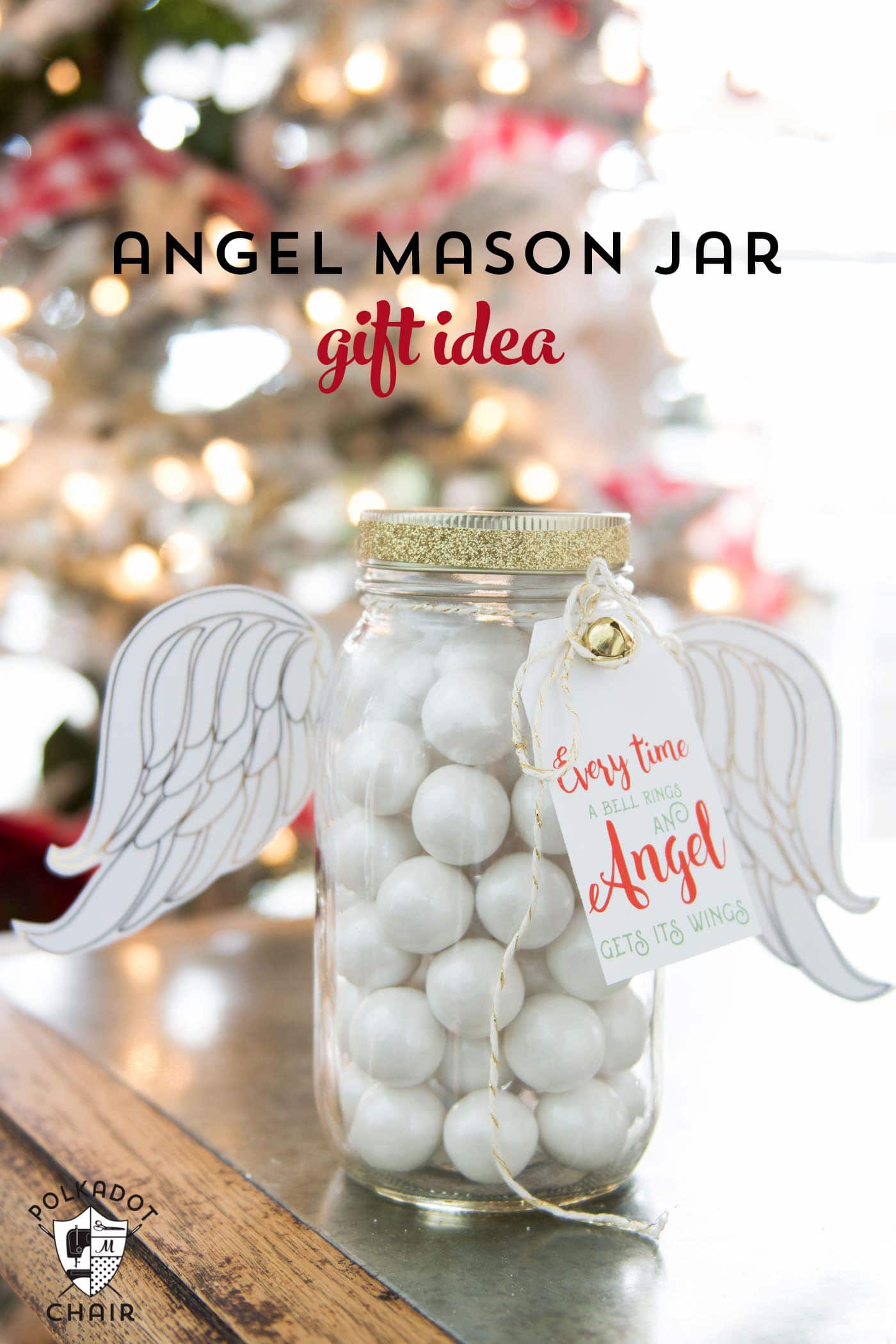 It seems that a bit of an unexpected Christmas tradition has developed here at the Polka Dot Chair.  4 years ago I got the idea to make a mason jar that looked like Santa Claus. I thought it was cute, but almost didn't post it because I was worried it was too simple or too silly. I decided to post it and much to my astonishment the project took off right away.  Inspired by Santa, I also made a Snowman Mason jar that year (inspired by the Frozen phenomenon that was sweeping the world).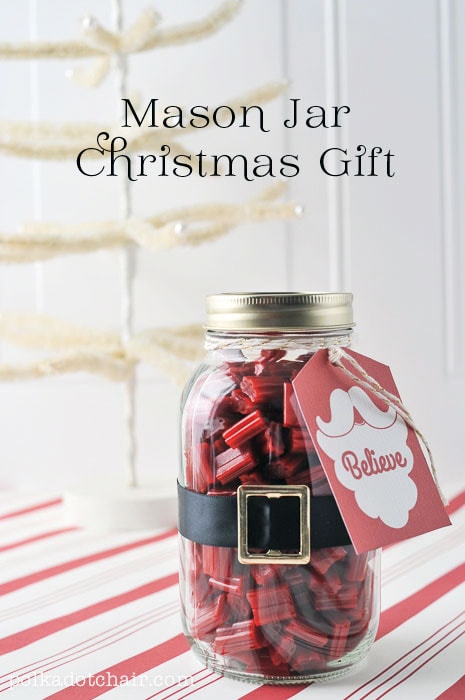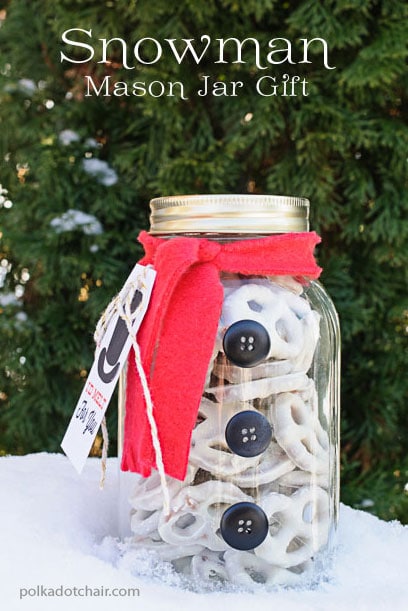 The following year I thought I'd challenge myself to create another Christmas character mason jar and I came up with the Elf jar. Last year the reindeer version made it's debut.  I had no idea how popular they would become.  The elf jars alone have been pinned over 500K times. The jars have also been knocked off more times than I can count, which is so not cool in my opinion.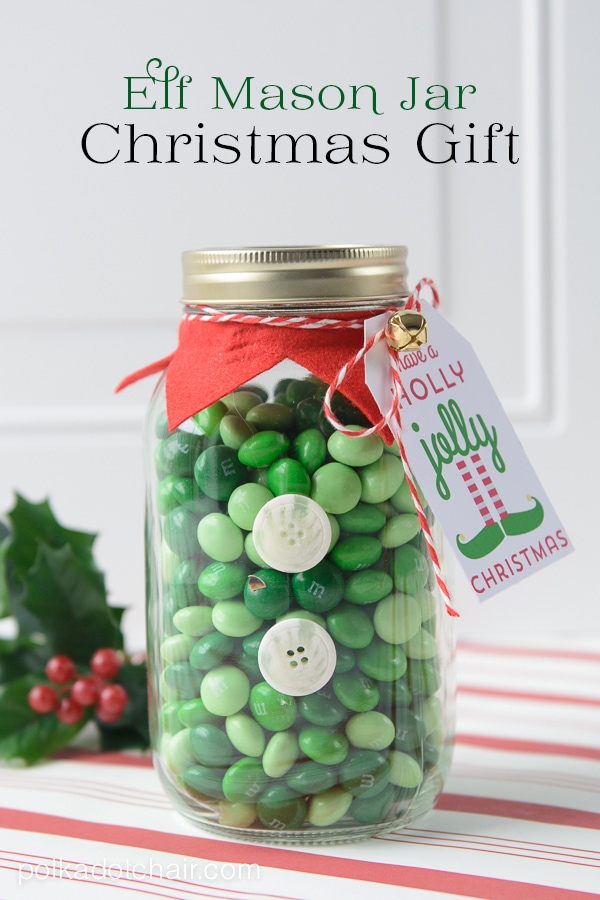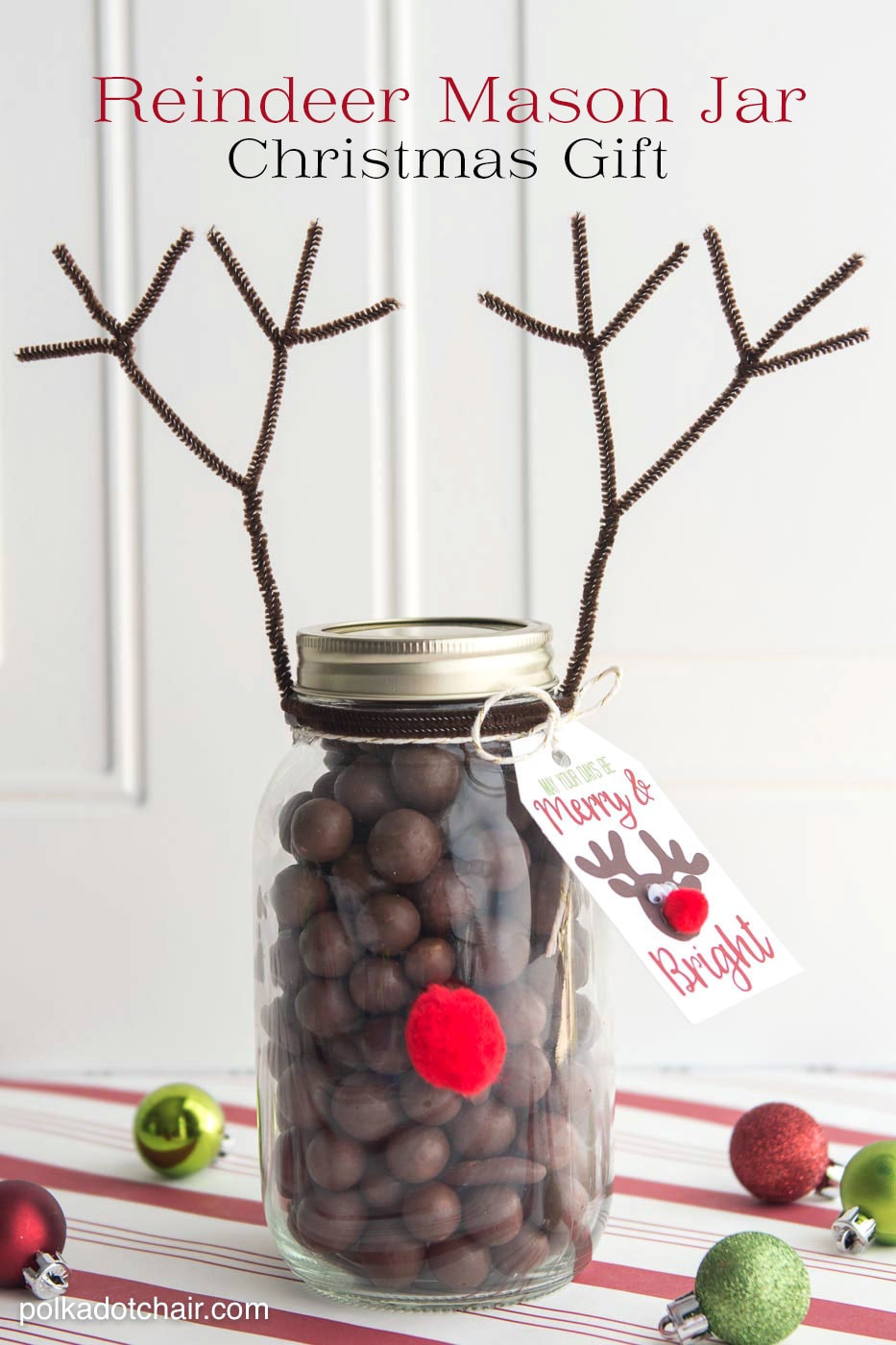 This year I thought I had run out of Christmas characters to turn into mason jars and figured the tradition was getting close to it's end.
Then one day I was looking at a pile of mason jar rings in my craft room and thought "they kinda look like halos" and the idea for the angel Christmas mason jar was born.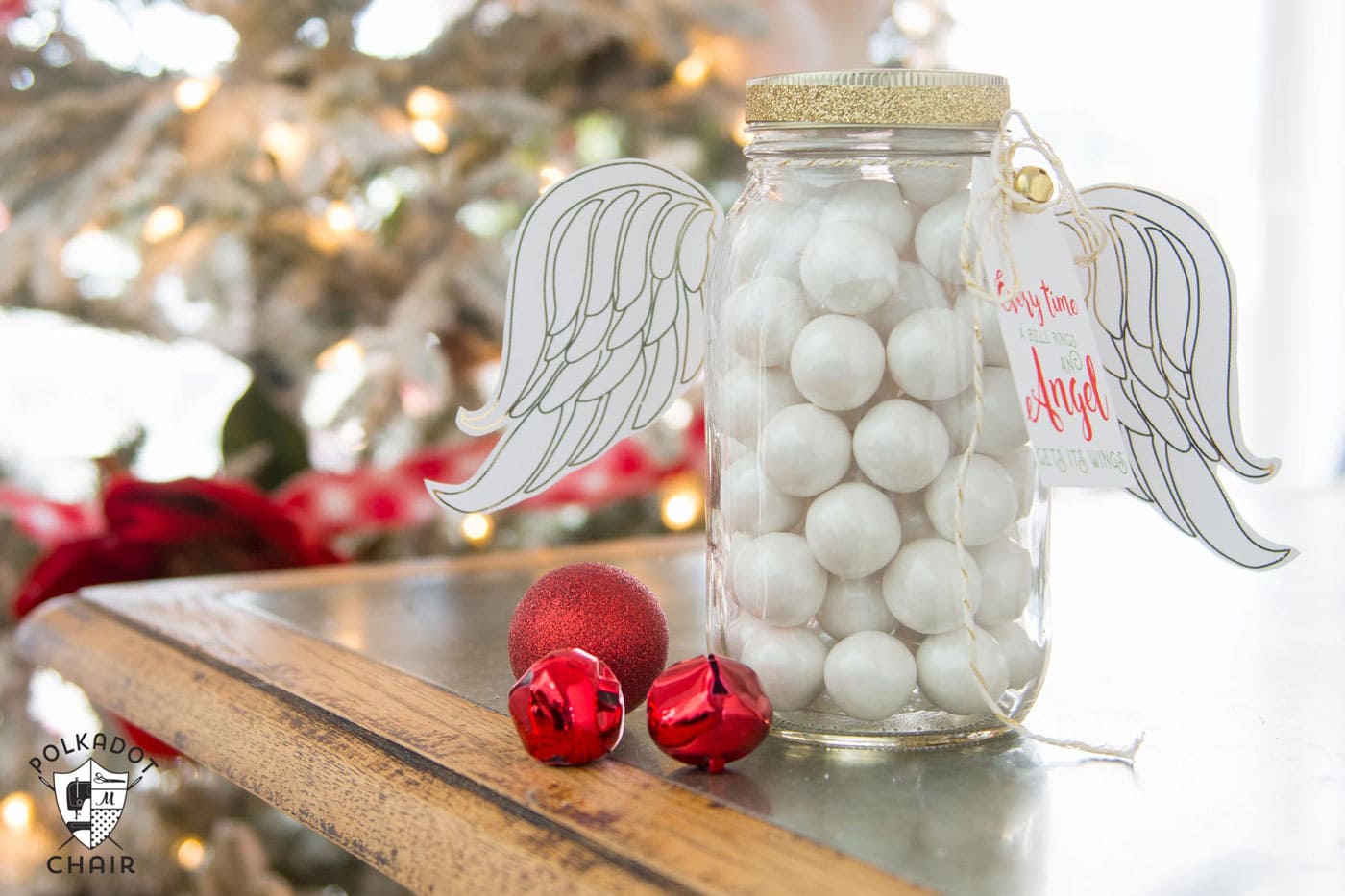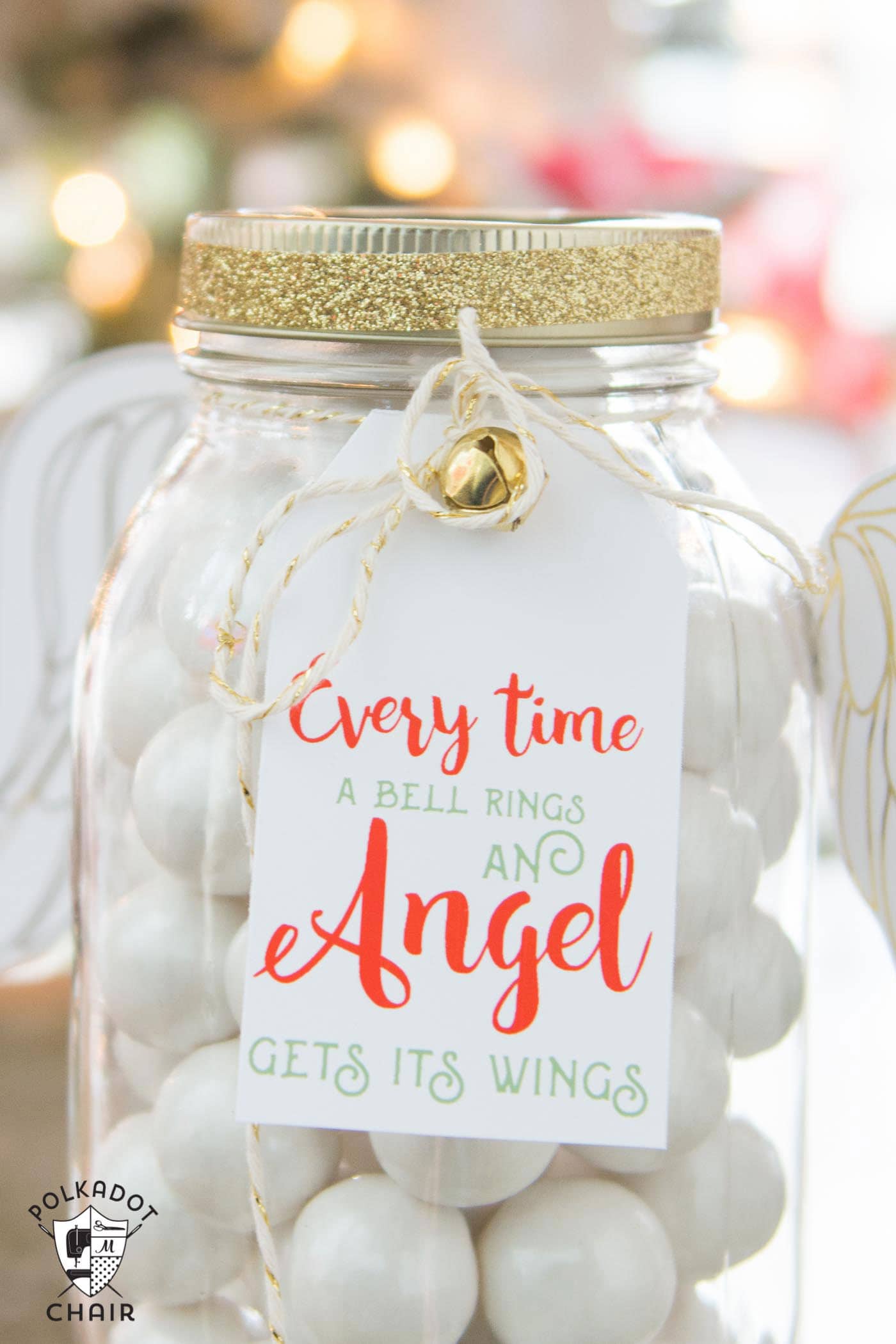 Like many of you I'm sure I grew up watching It's a Wonderful Life (I adore the movie by the way). The phrase "every time a bell rings an angel gets its wings" was ingrained in my brain from a very young age. It seemed only appropriate to use that saying on the tag for the mason jar.
To  complete the jar I drew a set of angel wings to attach to the back (btw LOVING my iPad and apple pencil, it made drawing the angel wings a breeze).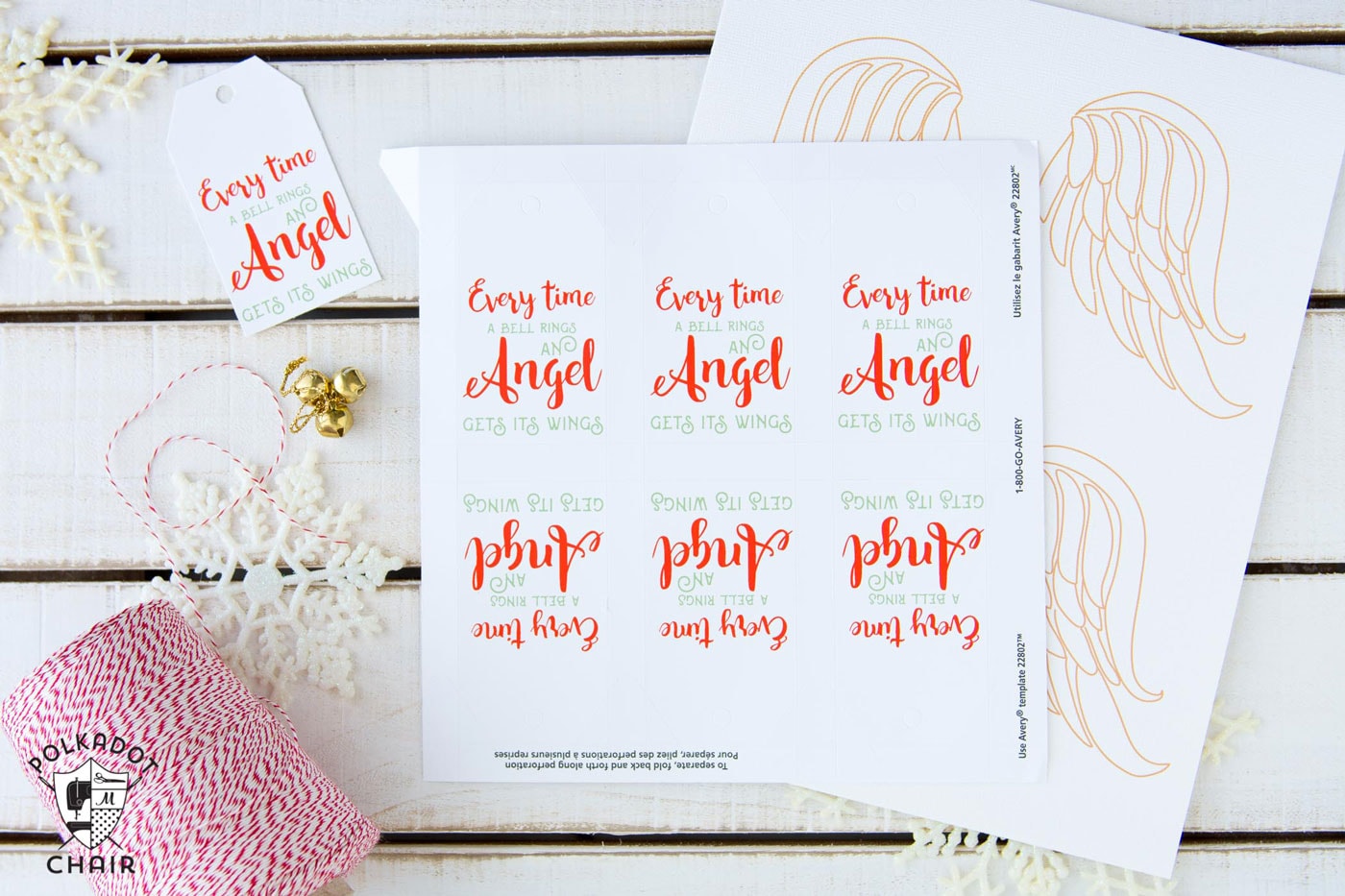 If you'd like to create an angel mason jar for yourself here's what you'll need (contains affiliate links)
click on each item to link you to where to purchase the supplies:
-Angel Wing and Tag Printable — Due to the high demand for the mason jar tags in past years I've combined ALL OF THE tags for all of the Christmas mason jars onto ONE PDF download to make it simpler for you.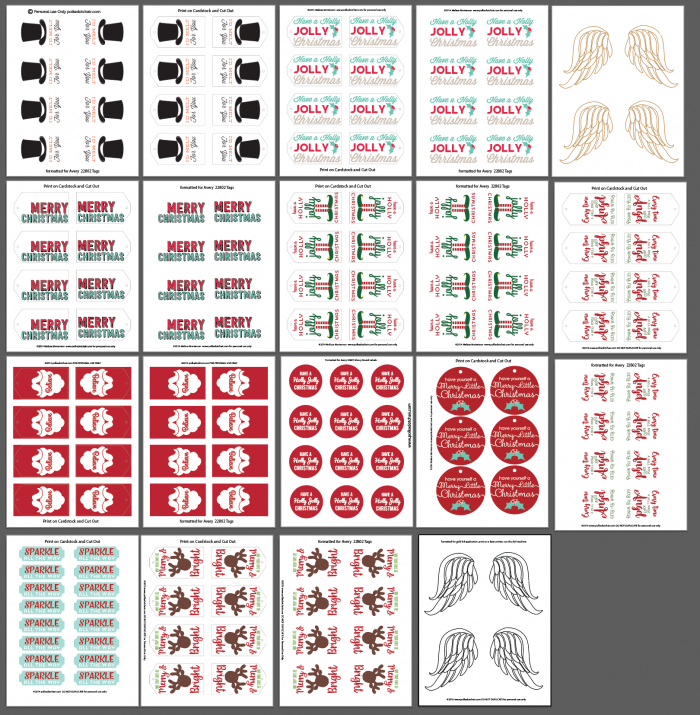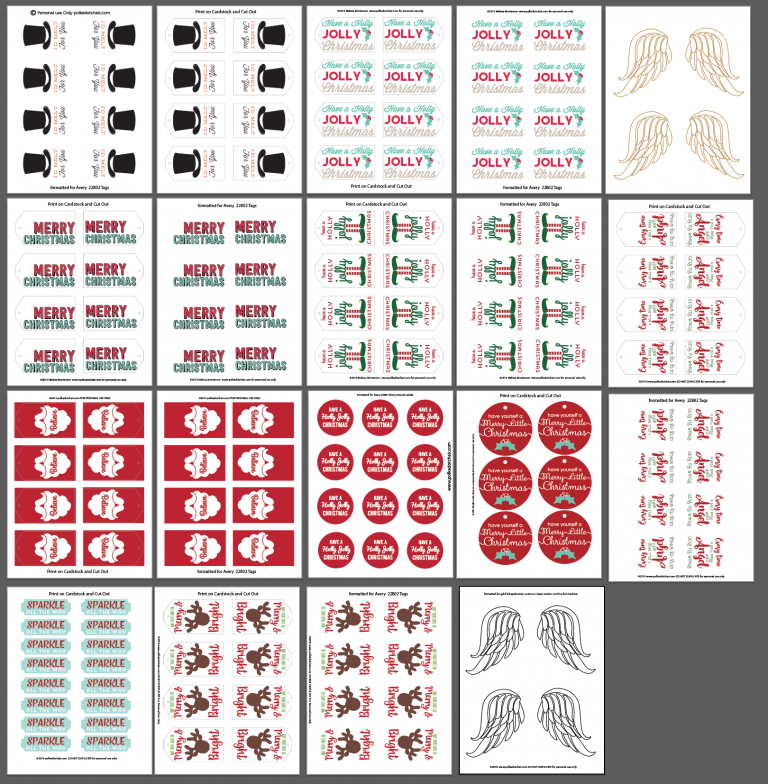 You can purchase it for only$1.99.
NOTE: The order goes to your PayPal email address automatically. AOL users, check your spam/junk folder for your email confirmation.
It includes tags formatted for both cardstock and Avery tags, the wings, and LOTS of other cute Christmas gift tags. Note: if you purchased the tags last year you can get the update for free. Just click the download link again (in your confirmation email) and it will download the updated file for you.
-Optional: Minc foil machine to make the angel wings gold foil. If you don't want to add gold foil to the wings you can print them in gold with your ink jet printer (both files are included in the printable).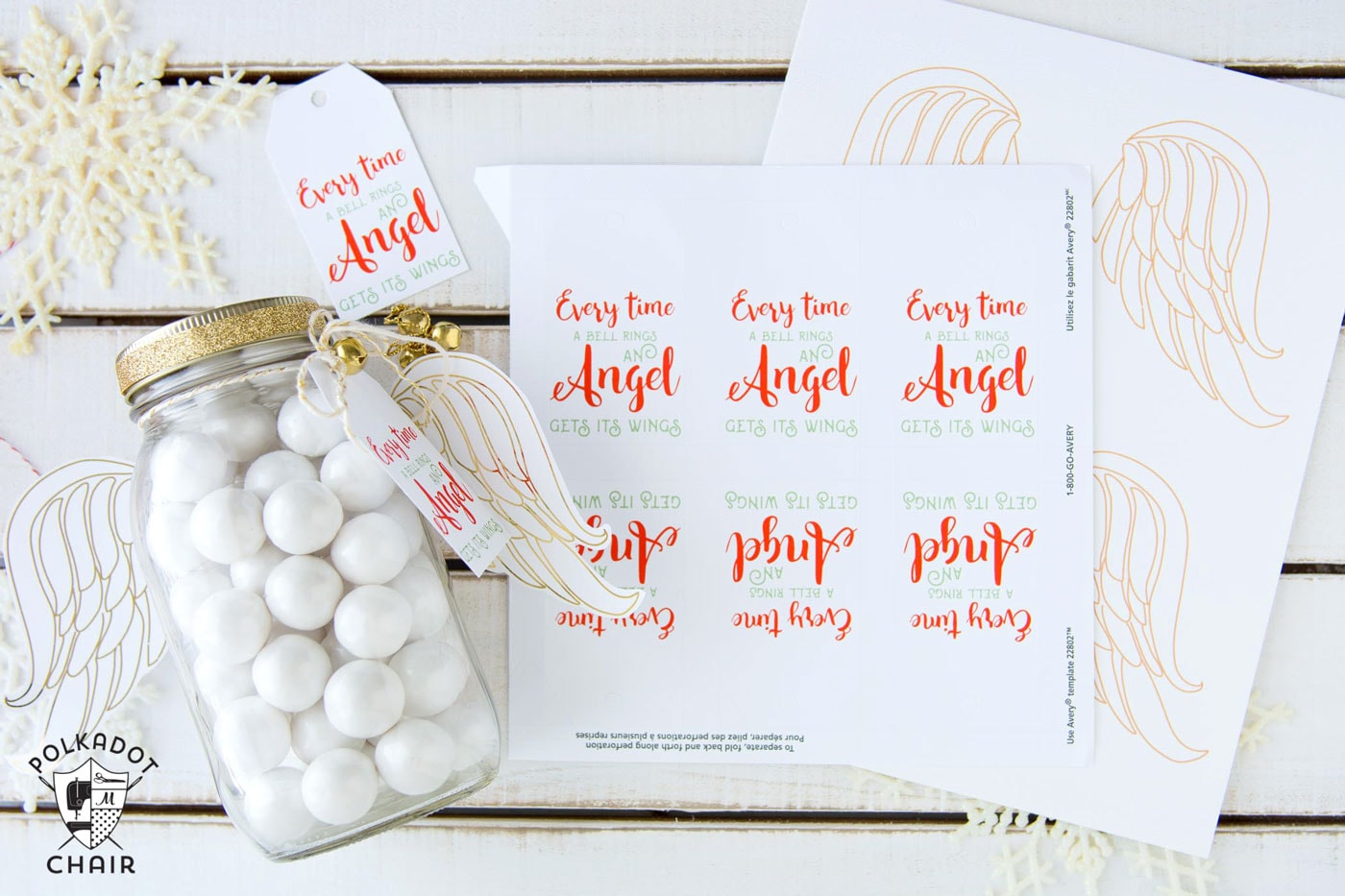 To create the jars, just fill with candy, and print out and attach the tag. Add a bit of gold glitter tape to the lid, and a jingle bell to the tag. 
To attach the wings, cut them out leaving a 1×1 "tab" on the inside of each wing. Glue the tab to the back of the mason jar  using a hot glue gun.
That's it! Enjoy