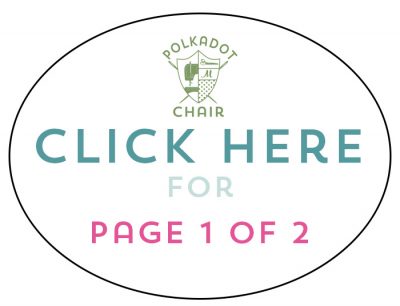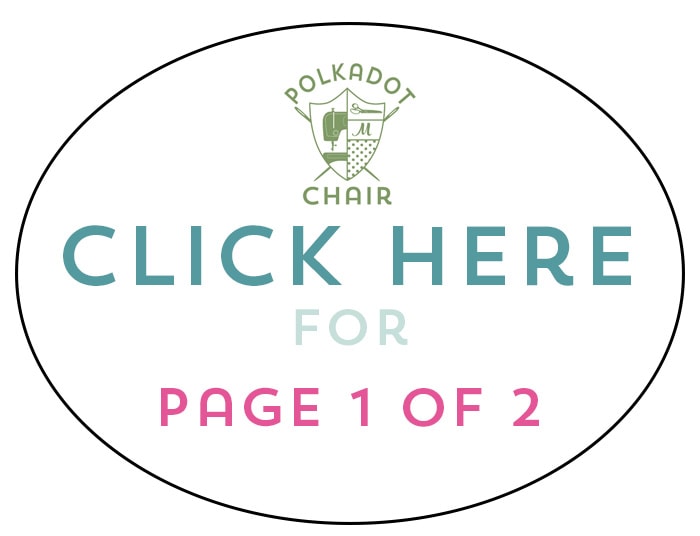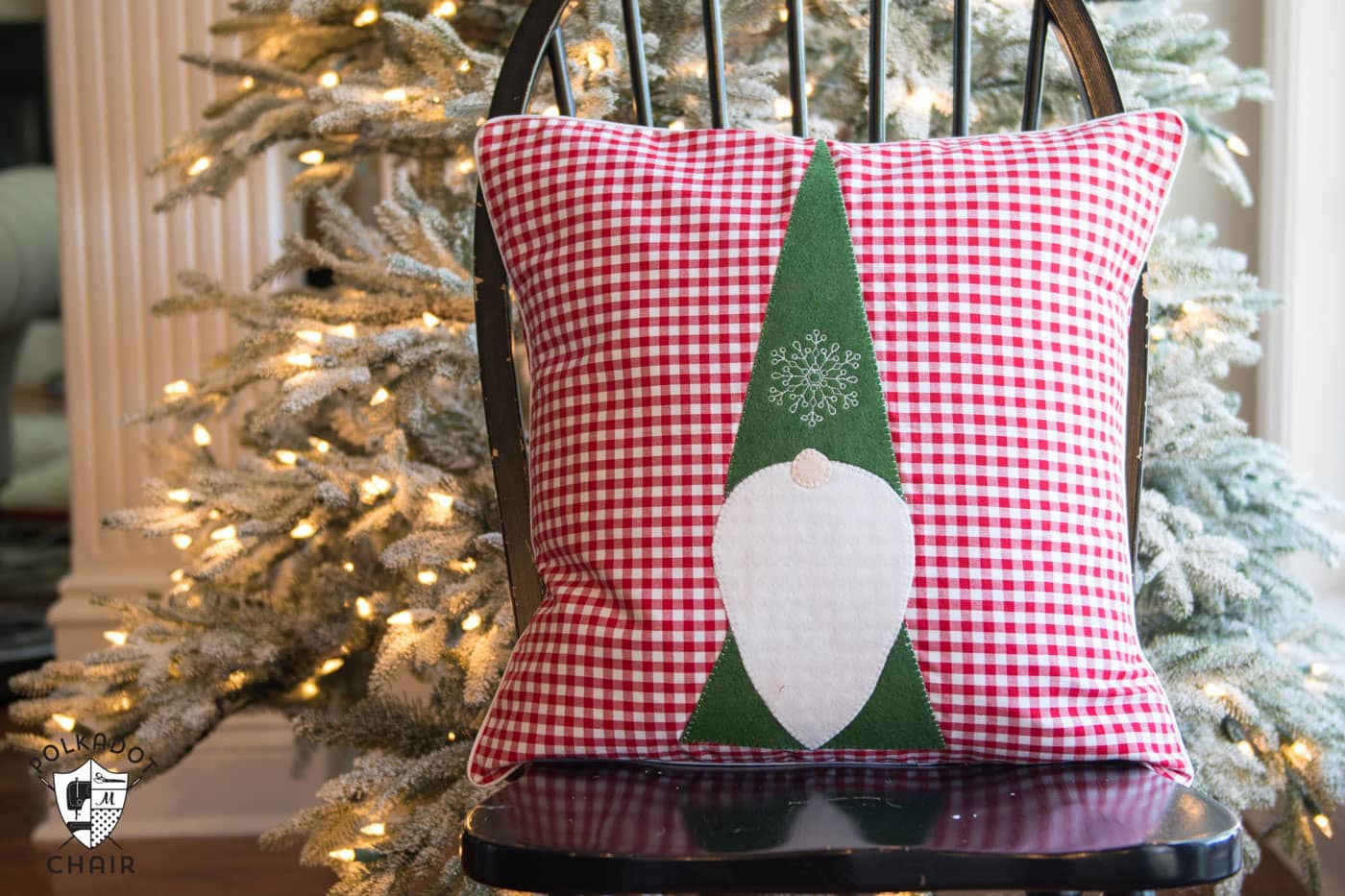 To make the pillow you need (I've linked to the supplies on Amazon, they are affiliate links):
If you have an embroidery machine, embroider a snowflake (or other nordic inspired image) onto a piece of uncut green felt. Before you embroider, make sure your felt piece is large enough to cut out the hat from the template.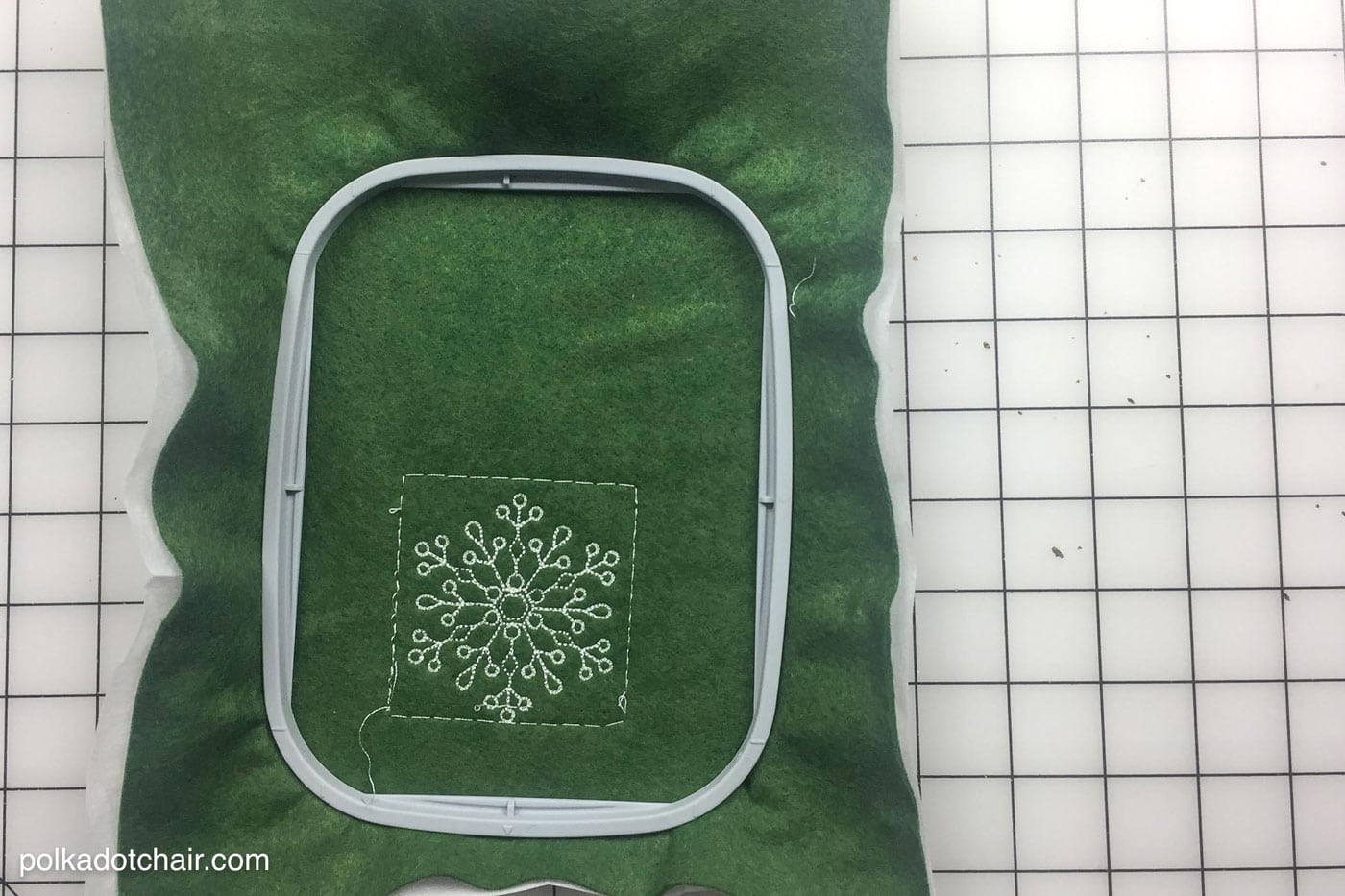 If you do not have an embroidery machine, just leave off the snowflake applique (it will still be cute I promise). You can also hand cut a snowflake out of felt and applique it to the hat if you like. I have a BERNINA 770QE sewing machine. The snowflake I used is one that came with the machine, reduced in size by 50%. I used rayon embroidery thread on the design.
After you have embroidered your snowflake, cut out your hat piece using the enclosed template. Make sure the snowflake is at the bottom of the hat.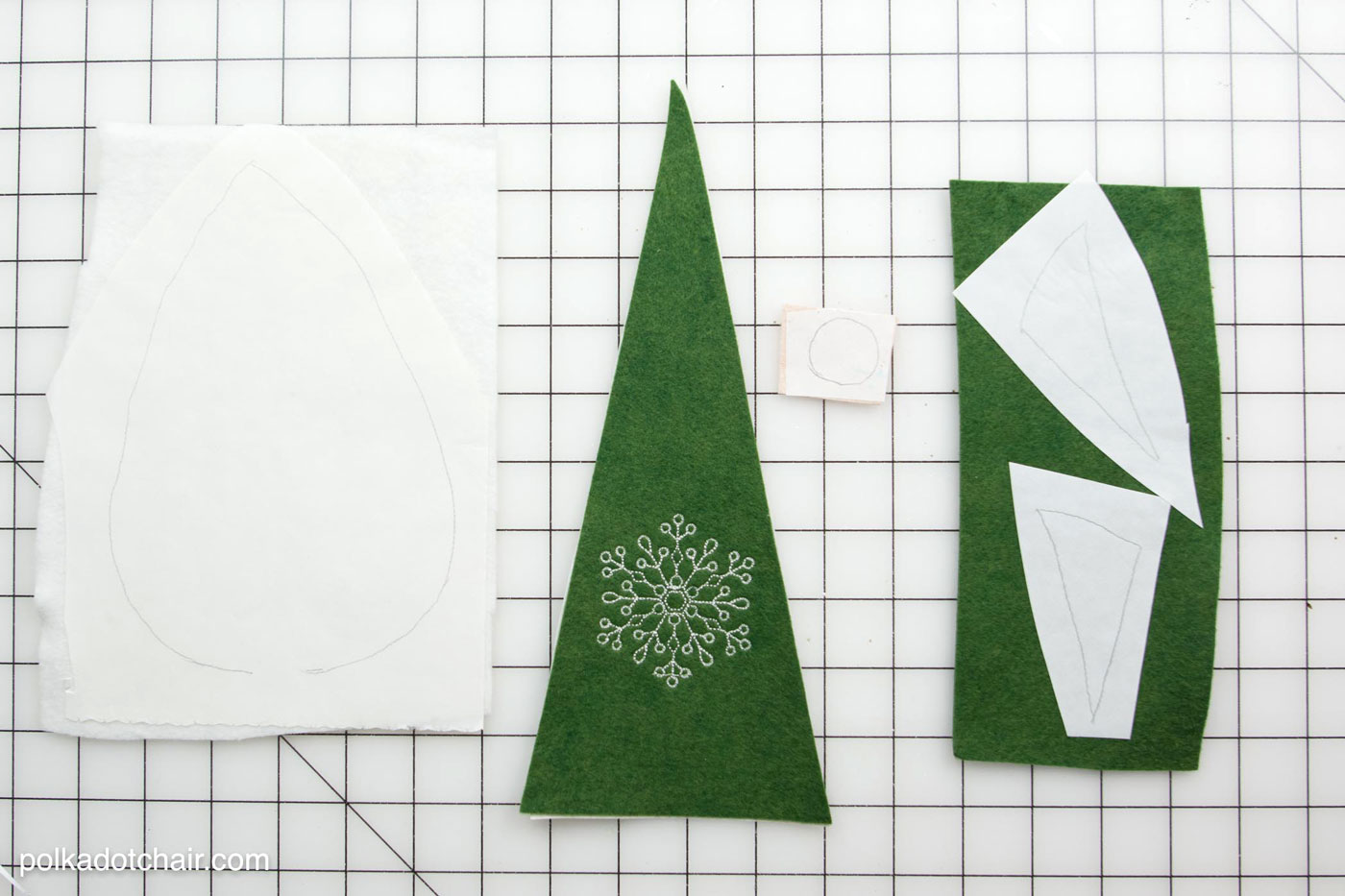 Cut out a piece of Heat n Bond lite the same size as your cut hat piece. Iron to the wrong side of the hat piece.
Trace the remaining applique pattern pieces onto the paper side of the heat n bond lite. Cut out loosely. Iron onto the wrong side of the felt. Cut out more precisely.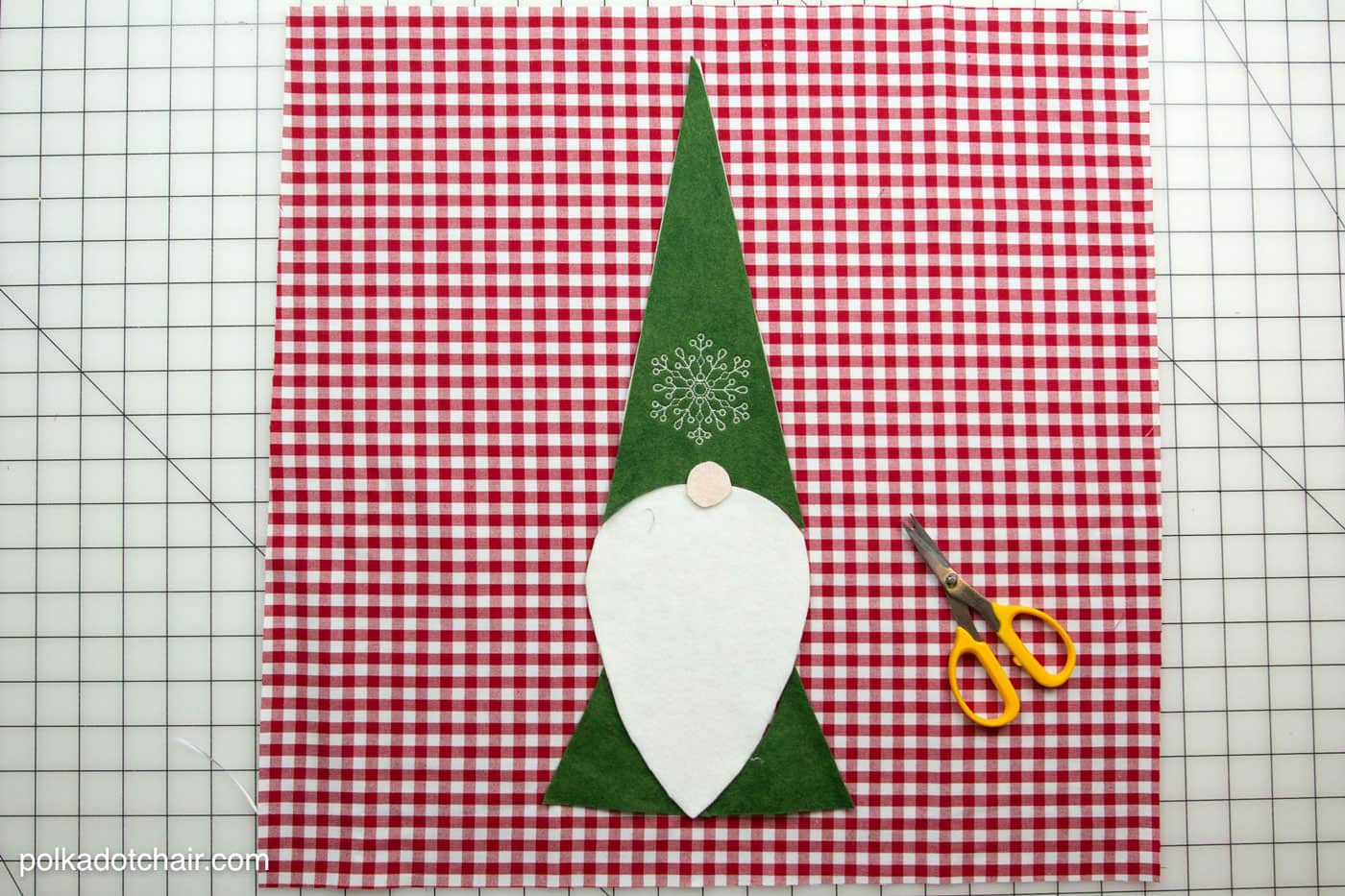 Arrange the pieces so that they make the tomte on the front of the 20″ x 20″ pillow piece. You may need to overlap a few pieces of felt, or trim others to reduce bulk.
When you get the felt pieces in the correct spots, remove the paper backing and using a pressing cloth, iron onto the top of the pillow.
With the embroidery thread still in your machine, stitch a simple applique stitch around the edge of all of the felt pieces.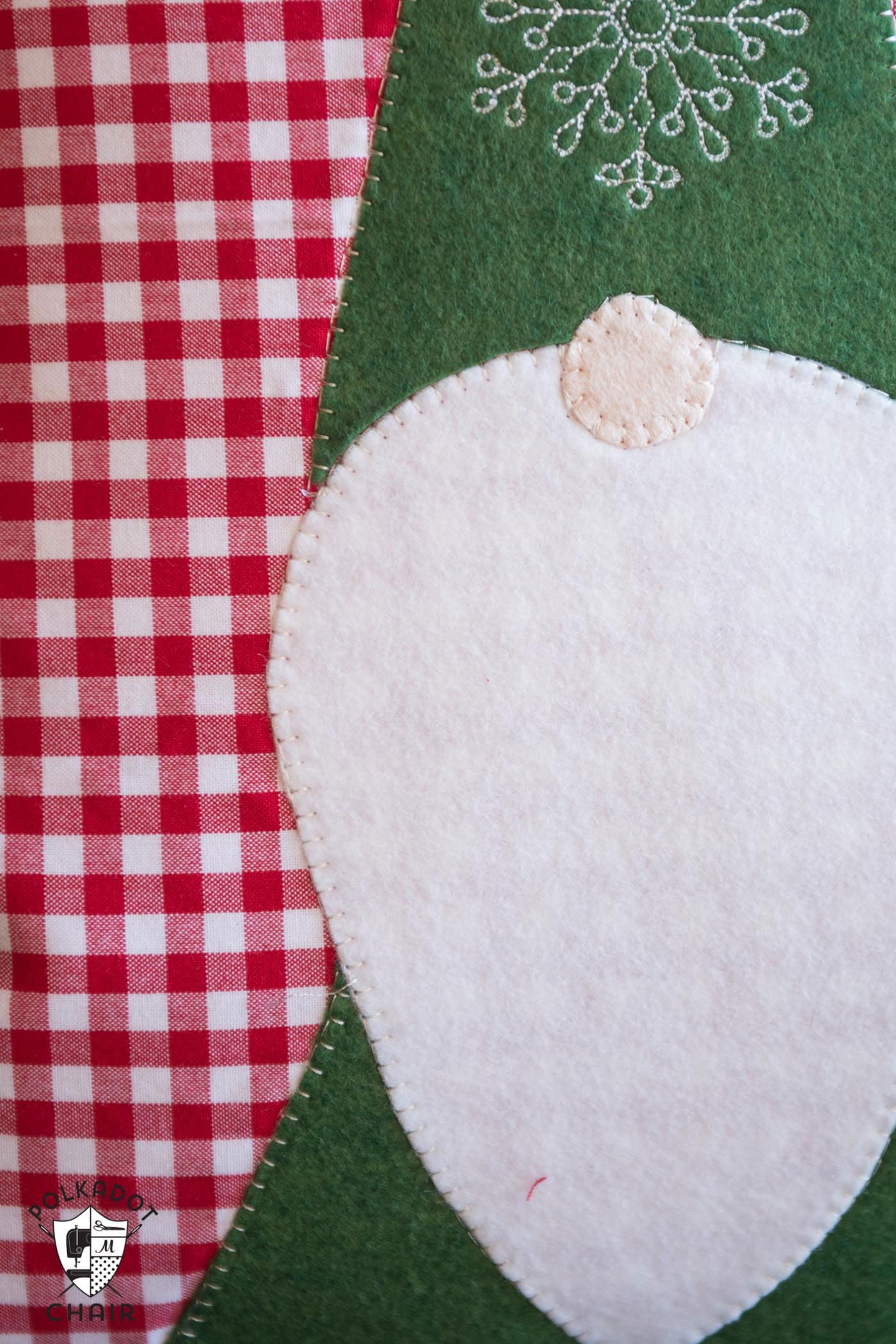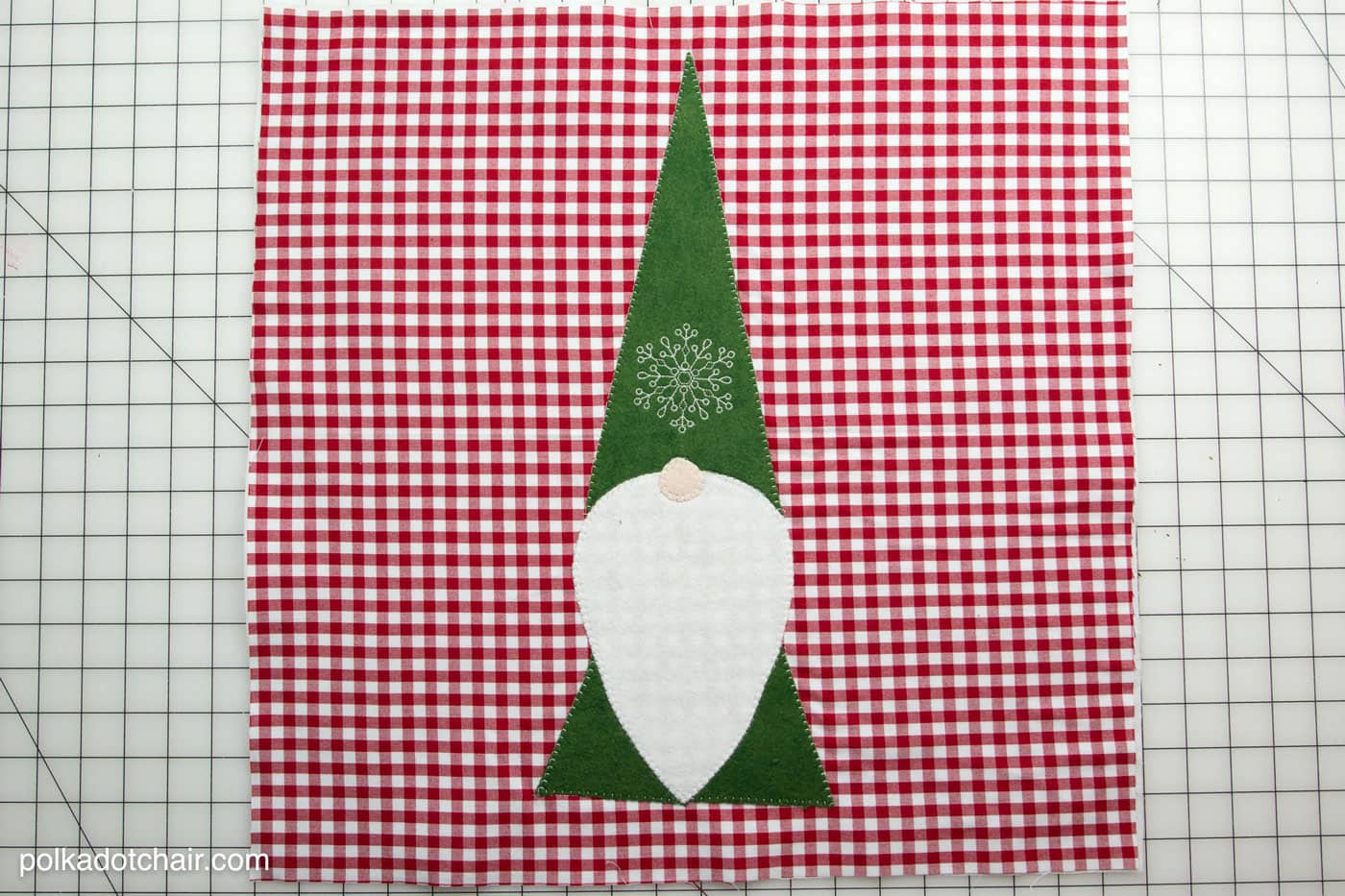 Using your piping foot, stitch the piping to the front of the pillow piece. If you need help attaching piping CLICK here for a tutorial.
Pin the pillow back piece to the pillow front piece, right sides facing. Stitch together along the stitching line you used to attach the piping. Leave a 10″ opening in one side of the pillow.
Turn right side out, slip pillow form in and slip stitch opening closed.