If it's the first Saturday in May, it must be Kentucky Derby Day! Whether you're celebrating at home with friends or with family and kids, we've got 21 Creative Kentucky Derby Party ideas ready to share with you! Many of these projects feature free Derby printables as well.
Table of Contents
With the weather as cold as it has been, it's hard for me to believe that we are only a few short weeks away from the first Saturday in May and the running of the Kentucky Derby. Over the years, we've thrown quite a few Derby parties. Ours are always low-key and family-friendly.
I'm not sure if I'm throwing a Kentucky Derby Party this year, but I love the Derby. I designed TWO lines of fabric that were inspired by it! Whatever your plans are or whatever part of the world you are in, I hope you find these Kentucky Derby Party Ideas fun and helpful for you!
More than 21 Kentucky Derby Party Ideas
Derby Party Printable Invitations
Derby Party Food Ideas
It's all about the food. Here are some ideas for some delicious desserts and appetizers to serve at your Derby Party.
2. Bake your own Derby Pie Cupcakes with this Recipe. Inspired by the flavors of a Derby Pie, these brown sugar pecan chocolate chip cupcakes are sure to please! (Did you know that Derby Pie is a trademarked thing? There's only one REAL Derby Pie!)
3. Add a bit of extra fun to your Derby Inspired Pie with this fun idea from the Polo House. As I said above, there's only one Derby pie, but a few copycat recipes are floating around. This one is similar to the pie I make for my family.
4. For something a little different, serve this fun Derby Pie Milkshake
5. These Bite-Sized Hot Brown Bites are a Louisville tradition. This bite-sized version is the perfect size to serve at a party. I shared my favorite Hot Brown recipe on the site a few years ago if you want an actual Hot Brown. Hot Browns are called "Hot Browns" because the recipe was developed at the Brown Hotel in Downtown Louisville years ago.
DIY Derby Party Decorations
Dress up your home with a bit of Derby Inspired decor! These are free printables and easy craft projects to make your Derby Party Sparkle!
6. Print & Hang out a Run for the Roses Banner. I designed this banner in black and white to go with a multitude of Derby party color schemes. So easy, grab the printable, cut it out with scissors and hang.
7. Create some Paper Prize Ribbon Rosettes for Derby Party Decorations. These paper prize ribbons are easier to create than you think.
8. Decorate your balloons with horseshoes for good luck! Get the full tutorial at Brit + Co.
9. Customize your Plates with these fun Derby Printables. Did you know you can glue paper to the wrong side of clear plastic plates? It's something I figured out by accident years ago. I designed paper plate backers in two sizes.
10. Add a fun DIY Paper Bow tie to your glasses -Whether you're serving soda pop or something more "grown-up," your glasses will be extra dapper with the addition of these bow ties. These paper bow ties can be easily cut out with a Cricut Machine.
11. Then pop a fun Derby Hat Drink Stirrer into the glass! via Pizzazerie. These are so colorful and fun! It'd be great if you're hosting a family-friendly Derby party; I think kids would love them.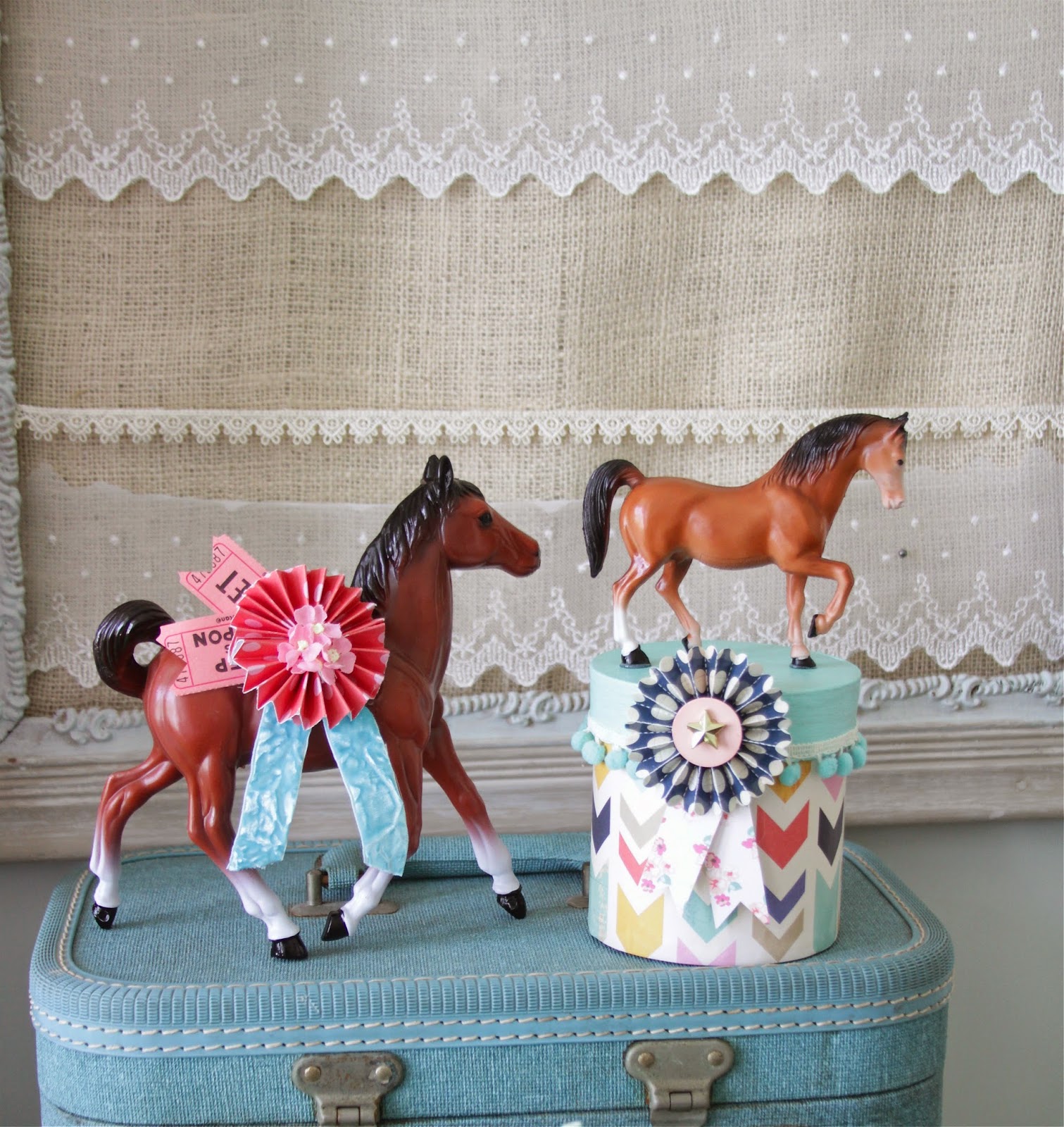 Derby Party Centerpieces. A few years ago, I had a crafternoon with a friend, and we created these cute Derby Table toppers using plastic horses and paper. It's easy to do, and you can customize the project based on your party color scheme.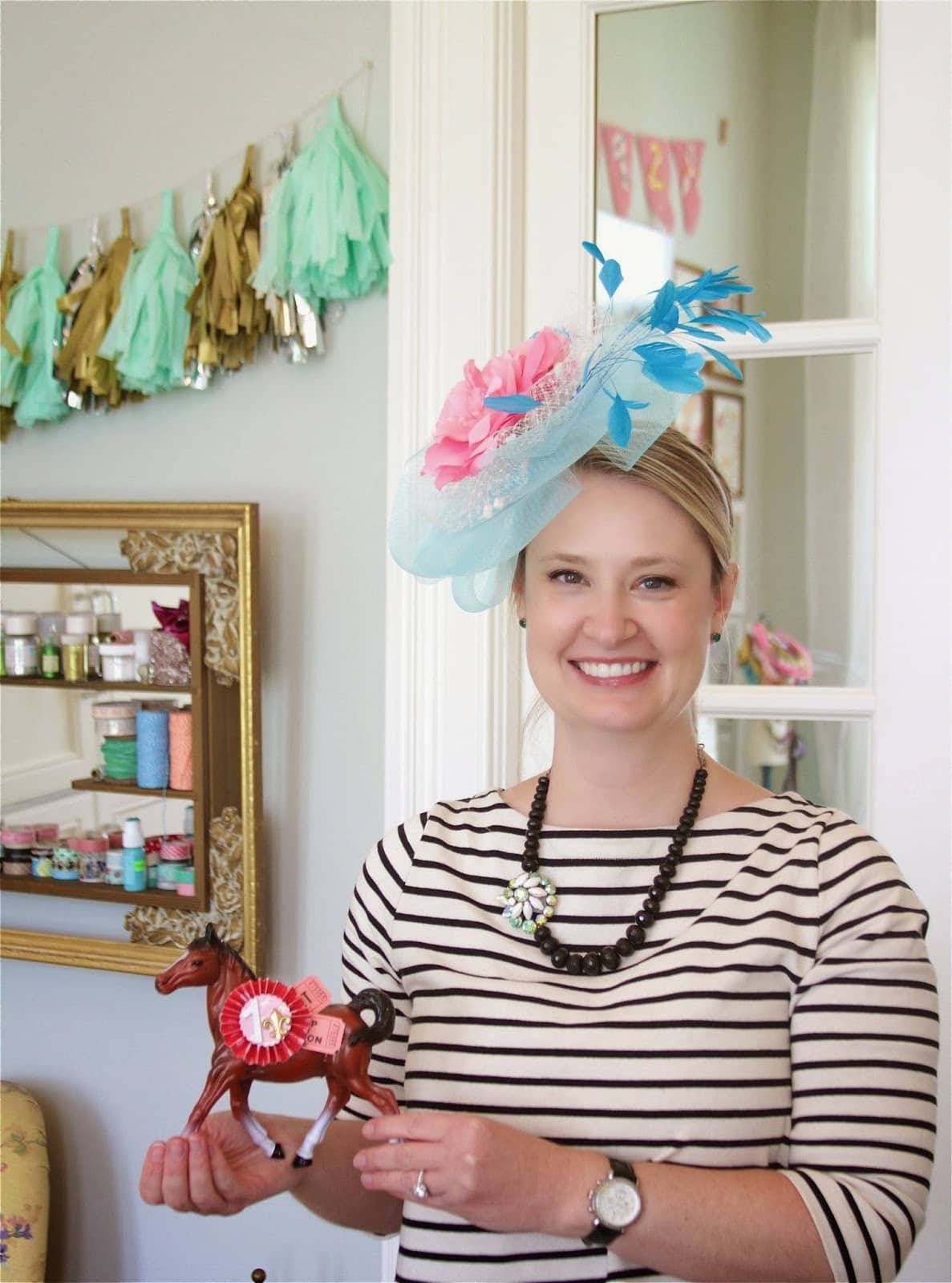 DIY Derby Home Decor Ideas
Even if you're not holding a Derby Party, you can still dress up your home for the occasion. Here are some fun decorating ideas for your home.
12. Add a fun pop to your Home Decor with these Kentucky Derby DIY Burlap Pillow Wraps. The best part is they tie around your existing pillows, so after Derby they go back to "regular pillows."
13. Create a Derby Wreath. All you need is a wreath form and some silk roses.
14. Simple Fabric Wrapped Wreath. This Derby wreath features black and white fabric and paper roses.
15. If you love to Quilt, Stitch up this fun Jockey Silks Table Runner. You'll love pulling it out to display every year.
16. This Roses Horseshoe Wreath is Adorable. Simply glue several silk roses to a horseshoe form.
17. Stitch up some Pillows with this fun Derby Fabric! You can also do this technique with purchased pillowcases and iron-on.
18. Hang some fun Derby Subway Art with these Printables. There are both black and white and color versions to pick from.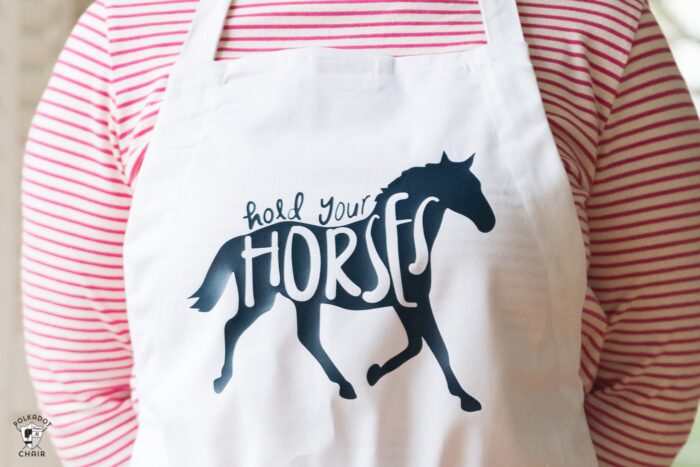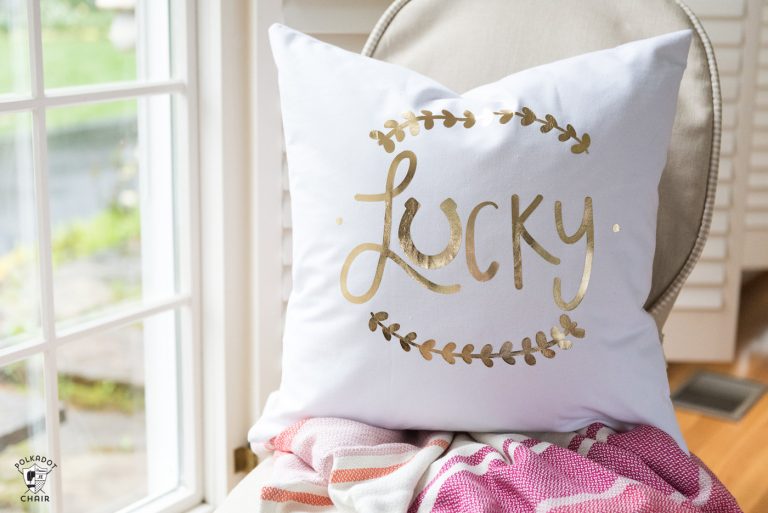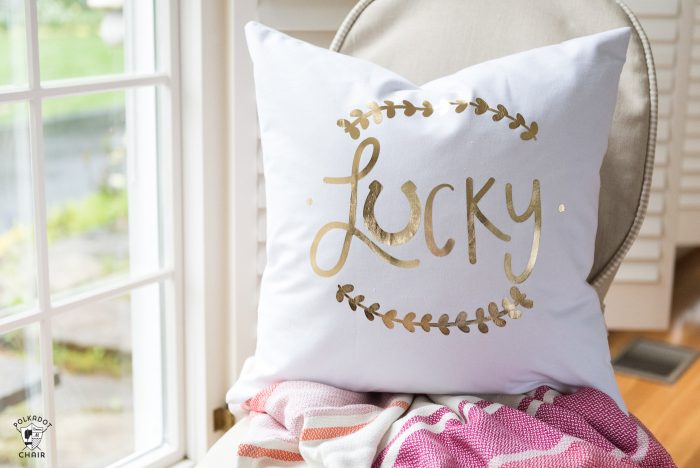 19. If you like to craft and own a Cricut machine, we've got a fun set of Derby SVG files for you. Create a fun apron, pillow, or t-shirt!
Party Activity Ideas
20. Have a blast at your party with this Kentucky Derby Trivia Sheet. You can find it in our Derby printables pack.
21. Draw Horses from a hat and give out fun prizes to the winners! A cute idea, especially if you have kids at your Derby party. You can't beat these Kentucky Fried Chicken-themed gift boxes. How fun would this be for prizes? Also, just an "FYI," people in Kentucky don't eat more KFC than anyone else. So if you meet someone from here, don't ask them if they like fried chicken. It drives my kids crazy.
22. Create a Fun Photo Backdrop for your Party with paper roses! All you need is some butcher paper and giant paper flowers!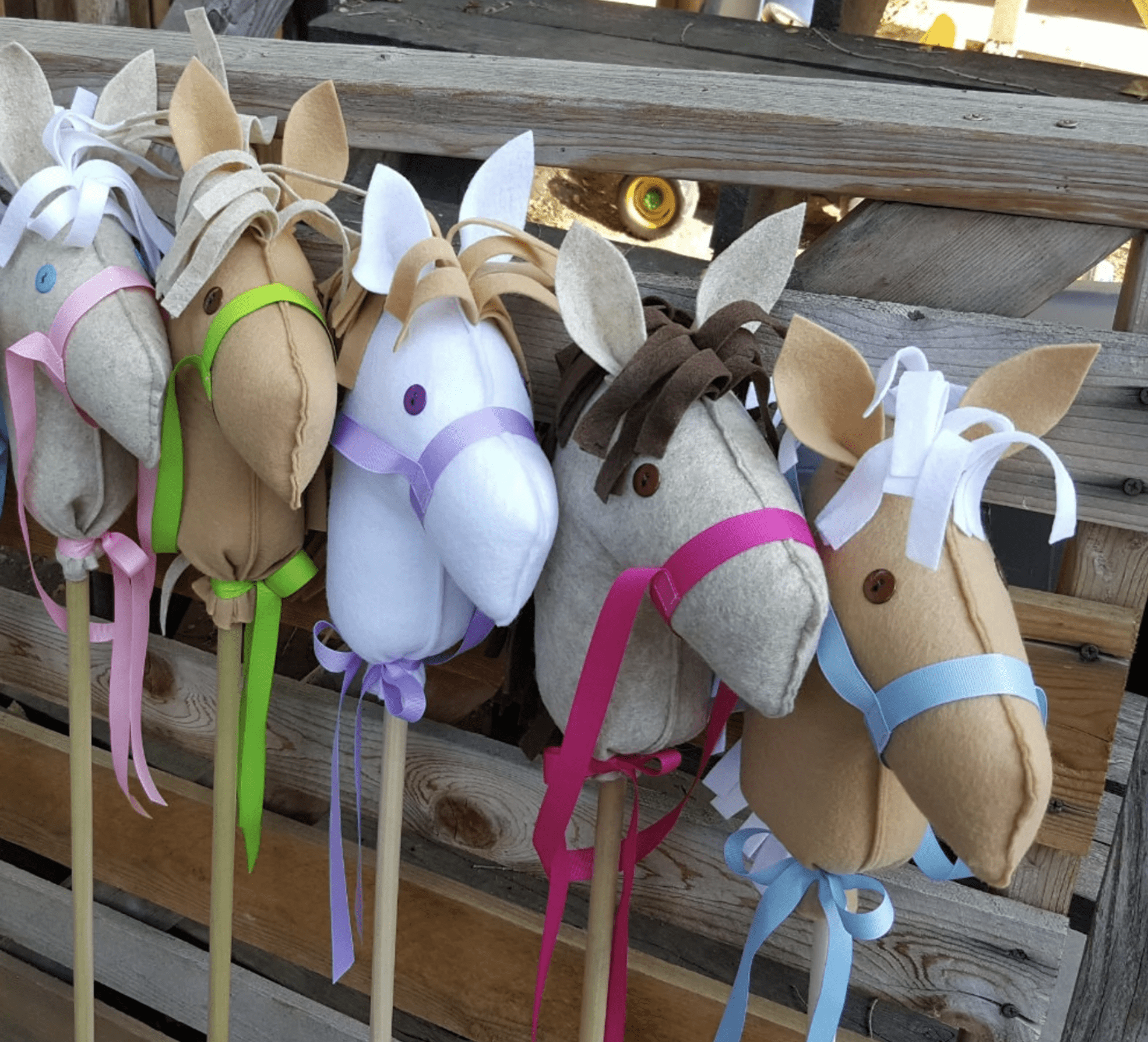 23. Have a stick horse race! Order custom racehorses in your party colors from this awesome Etsy shop.
What to wear to a Kentucky Derby Party?
24. Create a Derby Fascinator with this free tutorial. I've created many Derby hats and fascinators over the years. I recently took the time to teach you how to make a Fascinator. You can find the tutorial on our site.
25. Stitch up your own Derby Inspired Clutch.
26. Create fun Party Favors for Kids by making these Horse Necklaces.
27. This DIY Fascinator made from Tissue Paper is fun and easy on the budget- so perfect for a party where you don't want to spend a lot of money on a hat!
28. Let kids decorate their own Derby Hats with this fun Kids Derby Hat Tutorial
29. Stitch up a Fancy New Bow Tie.
30- If a Derby Hat is more your style, we've got a step-by-step tutorial for making a Derby Hat on our site.
Derby FAQs
If you're visiting Louisville for the Derby, check out Lou What Wear for answers to many of your FAQs. Where to eat, how to get there, what to wear.