Are you in the mood for Love? If so, you may like this specially curated collection of 40 Valentine's Day Projects to Sew! I've included all kinds of fun projects, from Valentine's Heart Quilts to Valentine's Day pillows! Enjoy!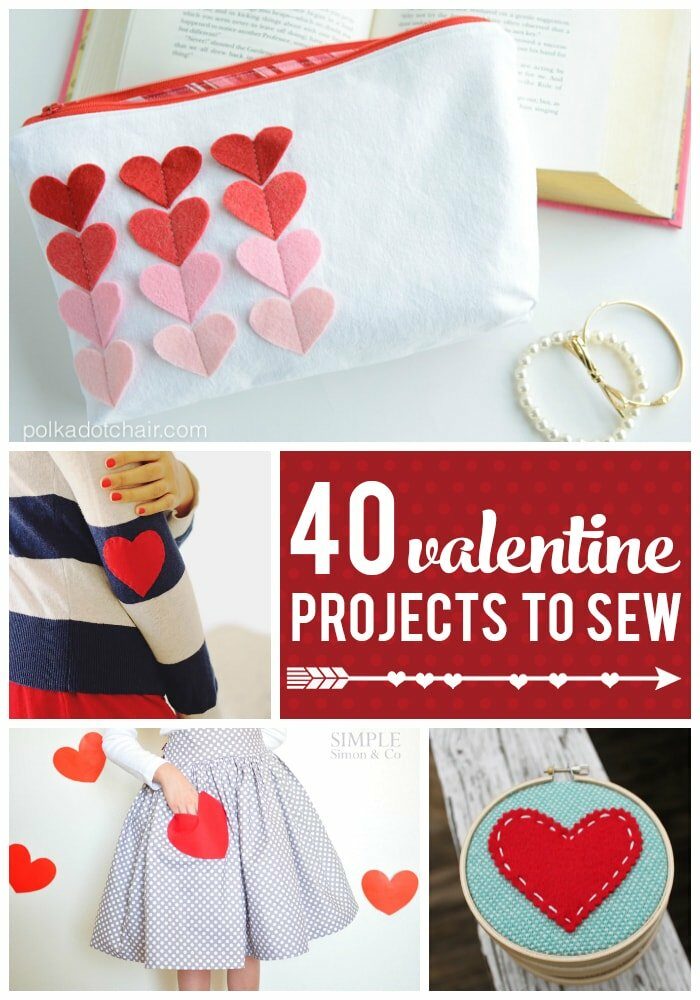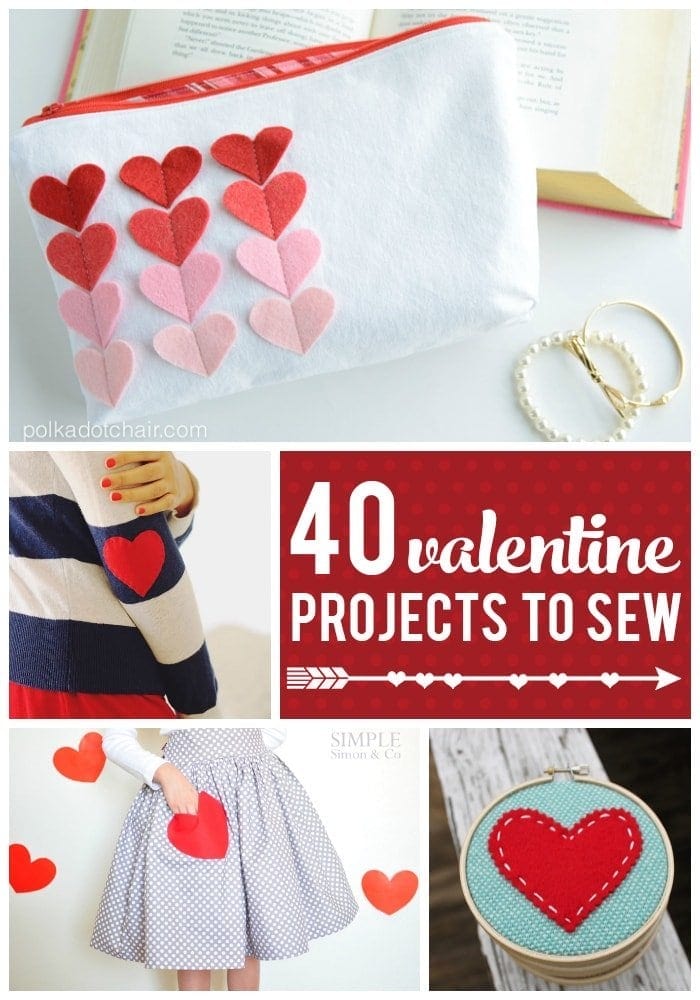 The weather here has been so horribly gray and cloudy this week that I've begun to get a bad case of the winter blaaaahhhsss….. That must be why they put Valentine's Day smack dab in the middle of Winter. To give us a little respite from all the gray dreariness.
Table of Contents
As much as I dislike winter, I look forward to Valentine's Day every year. It's the combination of a fresh start, a romantic holiday, and my love of the color pink!
Valentine's Day Fabric
If you're looking for cute Valentine's Day fabric to create your projects with, may I recommend my Mint for You collection with Riley Blake Designs. It features 21 fun and "punny" Valentine's Day prints. Including a panel just the right size to create a quilt or a set of pillows.
You can buy the fabric collection at many online stores (Fat Quarter Shop & Etsy) and in brick-and-mortar fabric stores.
40+ Valentine Projects to Sew, Craft & Quilt
Things to Sew for Valentine's Day
If you want to sew the winter blues away, I've rounded up 40 sewing projects perfect for Valentine's Day. I have to admit that searching the web for them this week made my days a little bit brighter---  there's just something so cheerful about a little red heart 🙂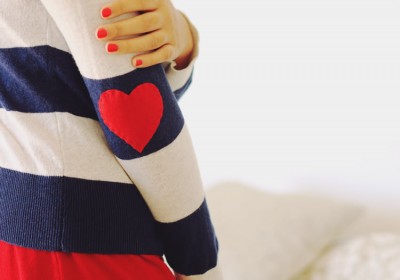 Elbow Heart Patches at Superficial Girls – (at the time of the original posting, this tutorial was available, it has since been removed. You can find similar directions on this post)
You May Also Like
Post originally published January 2015; Updated January 2023