Last week I was asked at a church meeting to bring a dress from home and talk about it.  It could be handmade or bought, just a dress that meant something to me.
I brought this dress…
It's a dress that I made when my oldest daughter was to be baptized. I wanted her to have a special dress to wear that day.  It was not the dress that she was baptized in (in our religion children wear white to be baptized) but her special dress to wear for the day.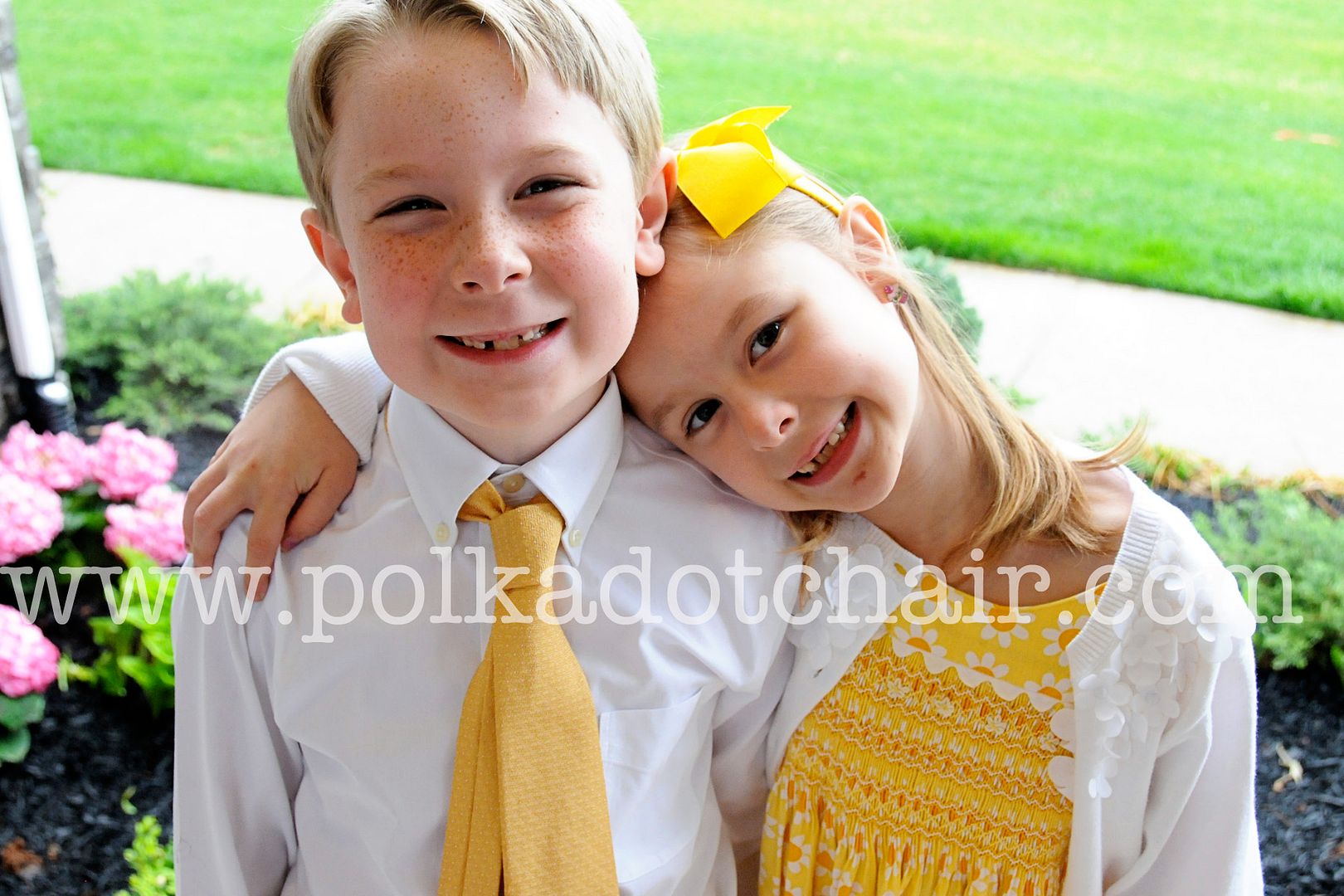 2nd daughter with her twin brother
Years later, my 2nd daughter also wore the same dress when she was baptized.  (Mostly because I didn't get to finish the one I was making for her, but now I'm glad they both wore the same dress).
This got me thinking….
A long time ago, before I had a blog… this dress was the kind of thing I made.  I love to smock and had really wanted to learn how to for years. When my twins were babies, and I was a bit overwhelmed with taking care of them, I found a smocking class at a local store a night. It was great to get out of the house at night and sit and sew and learn. I loved to talk to the ladies in my class and found such relaxation going there once a week in the evenings.  It was a much needed break.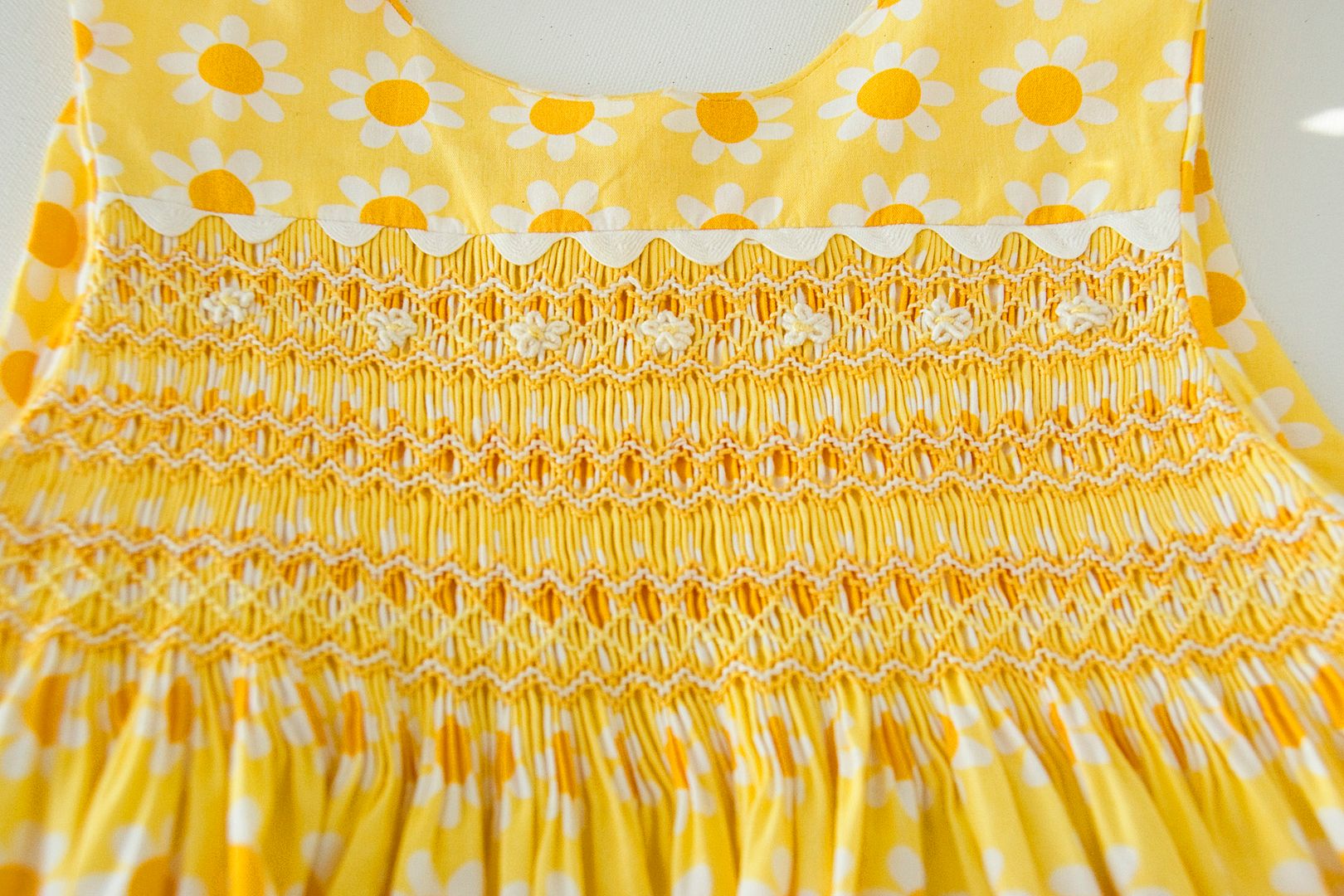 yes, that was a lot of work
I have a friend that used to joke "do one thing a day that a kid can not undo"… Dishes and laundry do not count as they are easily "undone" by children.  Hang a photo on a wall,  write a letter,  call a friend, sew a dress.  I took the advice to heart and soon my "one thing a day" was sewing and scrapbooking. I am convinced that those hobbies got me through those tough first years with twins.  And yes, they were tough, I try to keep a "never let em see you sweat" mentality, but it was hard. I could not go to the grocery store (at the time there were no double grocery carts with seats for 2 kids), I had to wake them up from a nap every day to pick up my oldest daughter at school.  Anyone with a baby knows it's a cardinal rule NOT to wake a sleeping baby.  I feel like I spent countless hours sitting outside their room thinking "please go to sleep, please go to sleep".
Yet with all of the work that was required in those early years, I look back on those days with such happy fond memories.
Mostly I look back and think, "wow, I actually got to stay home!".. and by stay home I don't just mean not have a payroll job (I had been working full time until they were born). I mean I was in my house! Something that now is such a rare commodity!
I would take care of the kids and sew.  I loved to sit in front of the tv in the evenings and pull out my smocking.
I haven't smocked in a while, and I do love to smock… which fits perfectly in with this month's theme of LOVE.
That dress made me think about it.
So I pulled out this:
My last smocking project that's been sitting for over a year unfinished.  It's time to bring it out and finish it. Remember how much I loved to sit and sew without the creative pressure.
Hopefully I'll have a finished project to share with ya'll this Spring. Smocking is not a quick craft, (much like quilting sometimes), but one that I think is worth the effort involved.
If you want to see more of my smocked dresses you can view them here.