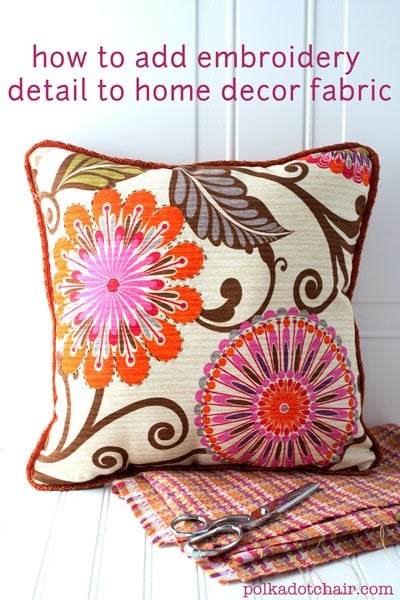 The good folks at Joann's Fabric and Crafts tasked me with a challenge.  One that I was happy to accept!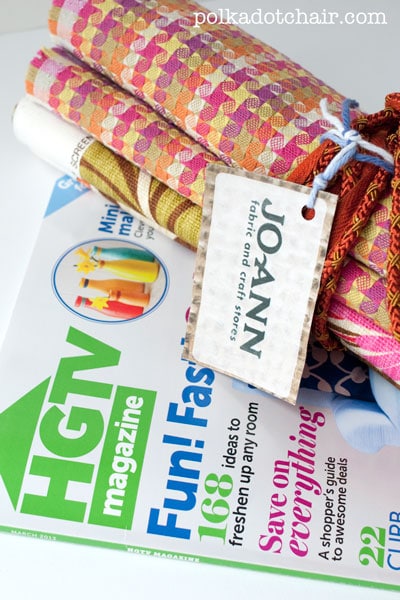 They sent me a package with 2 yards of the new HGTV Home line of fabrics and a copy of HGTV magazine.
The Task: Create Something!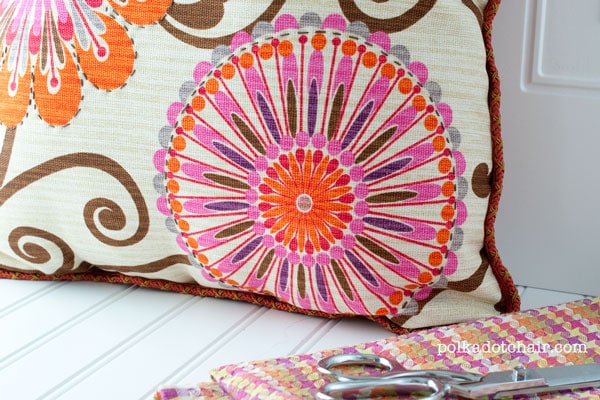 A while ago I saw a pillow that was all hand embroidered.   It was beautiful and the idea always stuck in my mind to make one but the task seemed too labor intensive.    When I saw this beautiful print from HGTV Home I thought it would be perfect to add some detail to with hand embroidery.   Kinda like cheating an embroidered pillow *wink*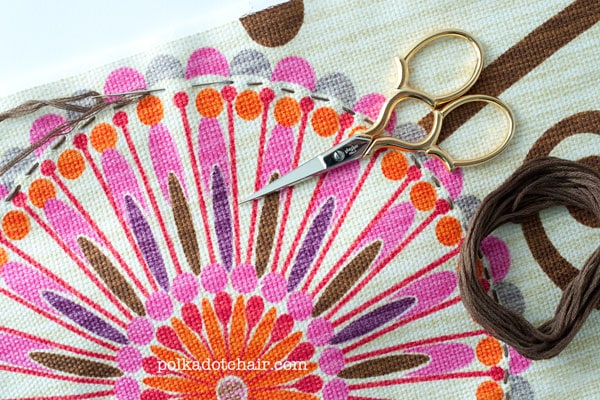 Here's how to do it, my pillow is 18″ square.
You'll need:
18″x18" Pieces of fabric for the Pillow Front and Pillow Back
1 yard of trim
1, 18"x18" piece of fusible fleece
18" pillow form
Embroidery thread
Embroidery Needle
To begin, press your 18" piece of fusible fleece to the back of your pillow front piece.
Next using all 6 strands of embroidery floss, stitch around a few elements of your background fabric with a simple running stitch.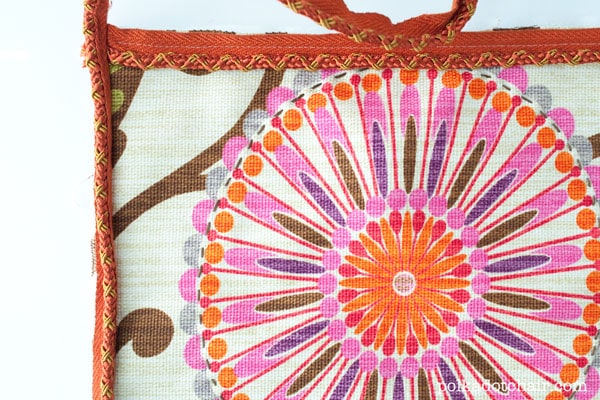 Using your zipper foot attach the cording to the edge of the pillow.  Start and stop at the corners.
Sew pillow front and pillow back pieces together, right sides together. Leave a 10″ opening on one side to add your pillow form.
Clip corners and turn right side out. Insert pillow form. Stitch opening closed by hand.
I was at my local Joann's last week to see if they had the HGTV Home fabric in yet and they did!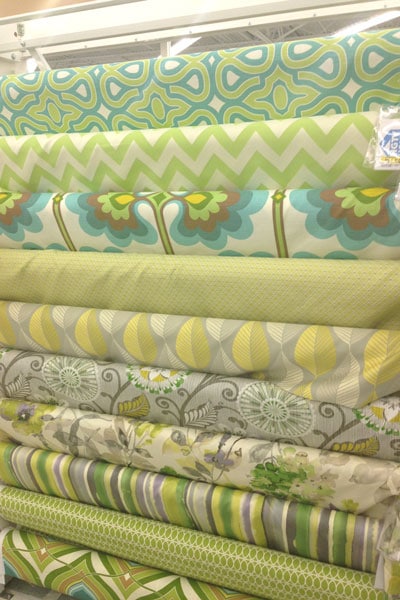 I snapped this photo with my iPhone of some of the yummy prints!  Amazing colors and graphics!
If you think you might want to pick up some fabric for yourself. Joann's has given me a PRINTABLE COUPON for you to use!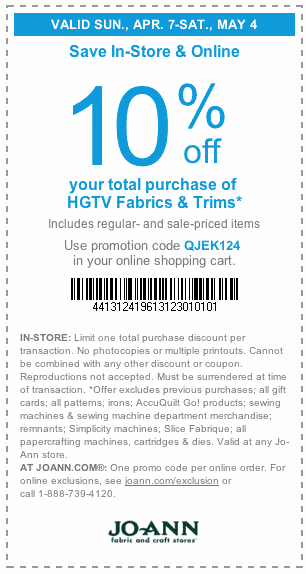 It's good through May 4th— GO FORTH AND SHOP!
*Disclosure: I was compensated to write this post in the form of free product to use in the construction of this project. All opinions are 100% mine. 

Print Friendly
0