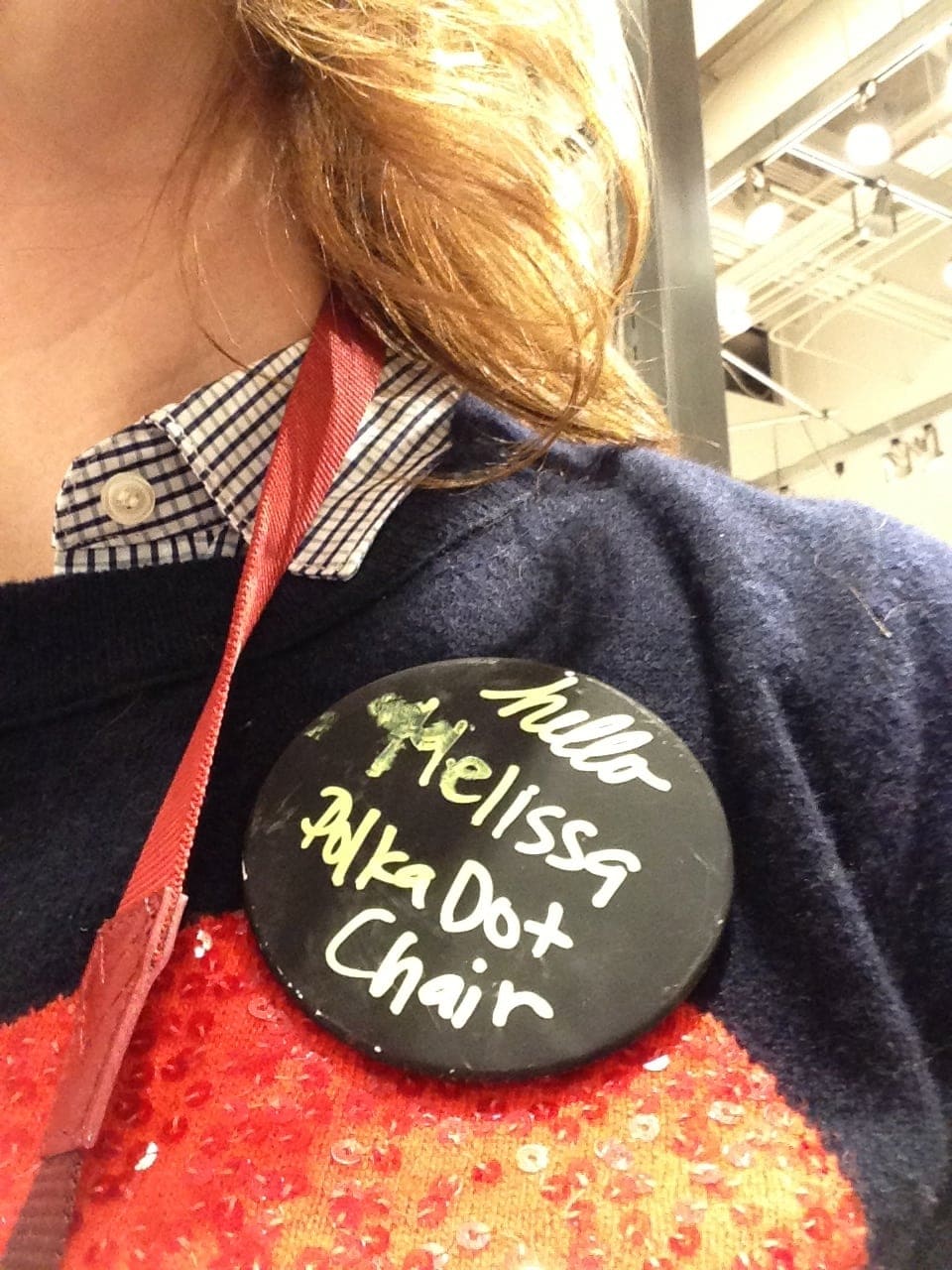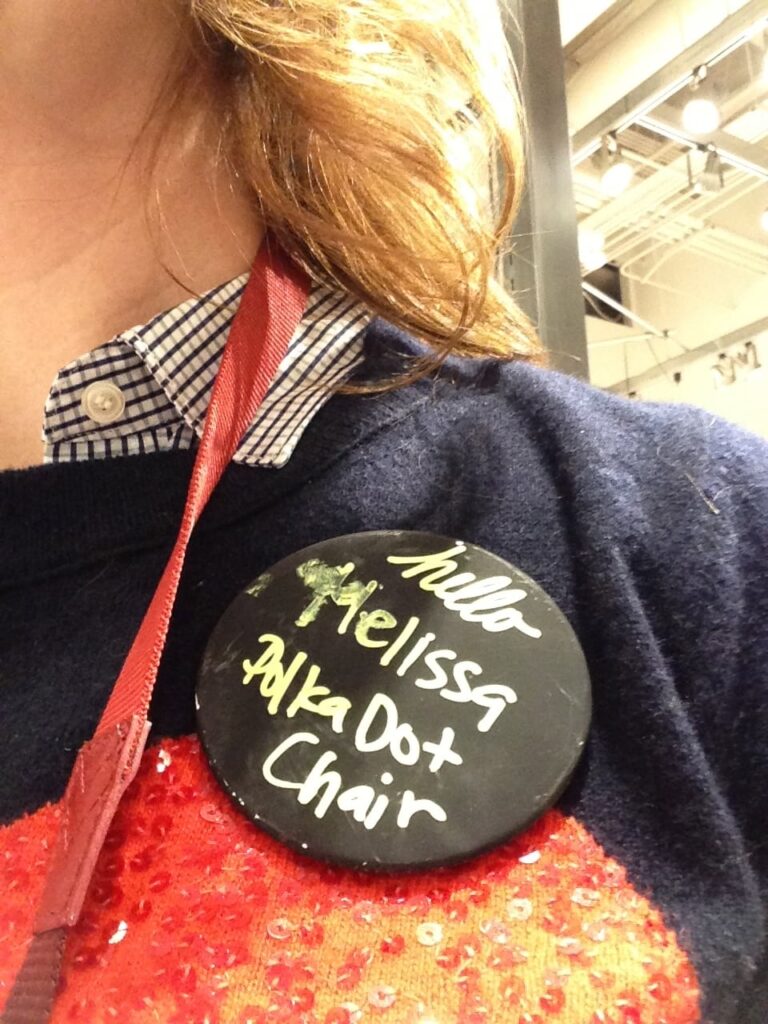 Oh my!  Has Alt ever been running through my head like wildfire ever since I returned from SLC.  I finally decided I needed to blog about it to get these thoughts out of my head, so I can SLEEP again!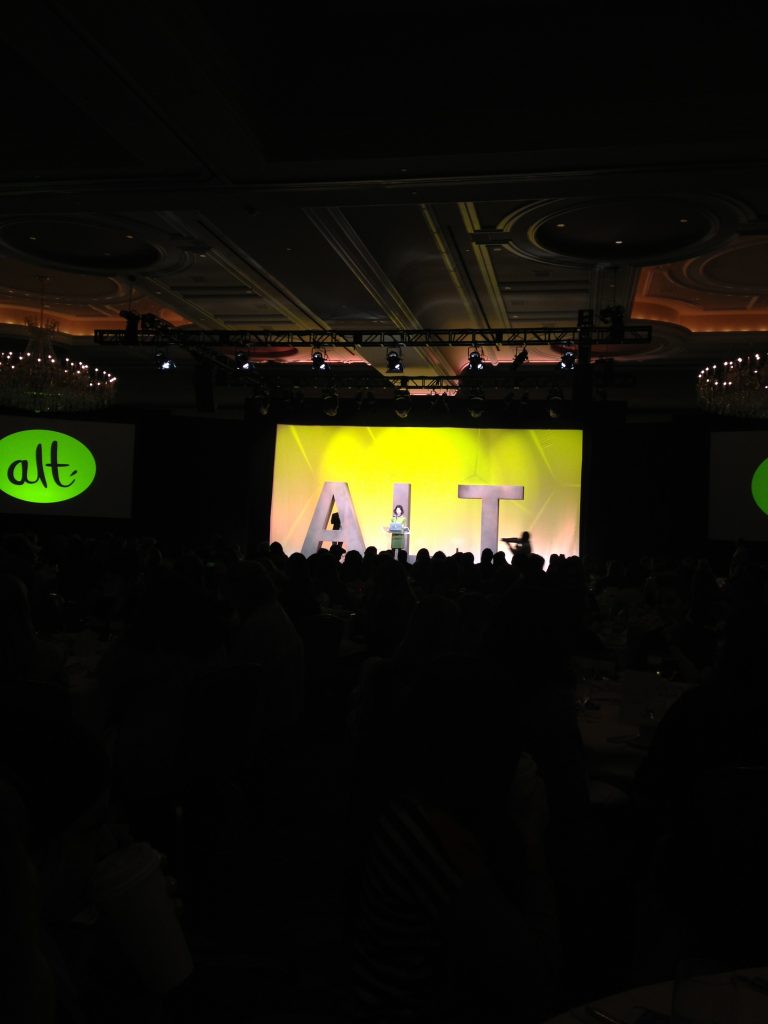 For those of you wondering, I would define Alt as blogging conference geared towards creatives.  In attendance there were wedding bloggers, illustrators, party bloggers, graphic designers, home decor bloggers, textile designers & a few sewing bloggers like myself.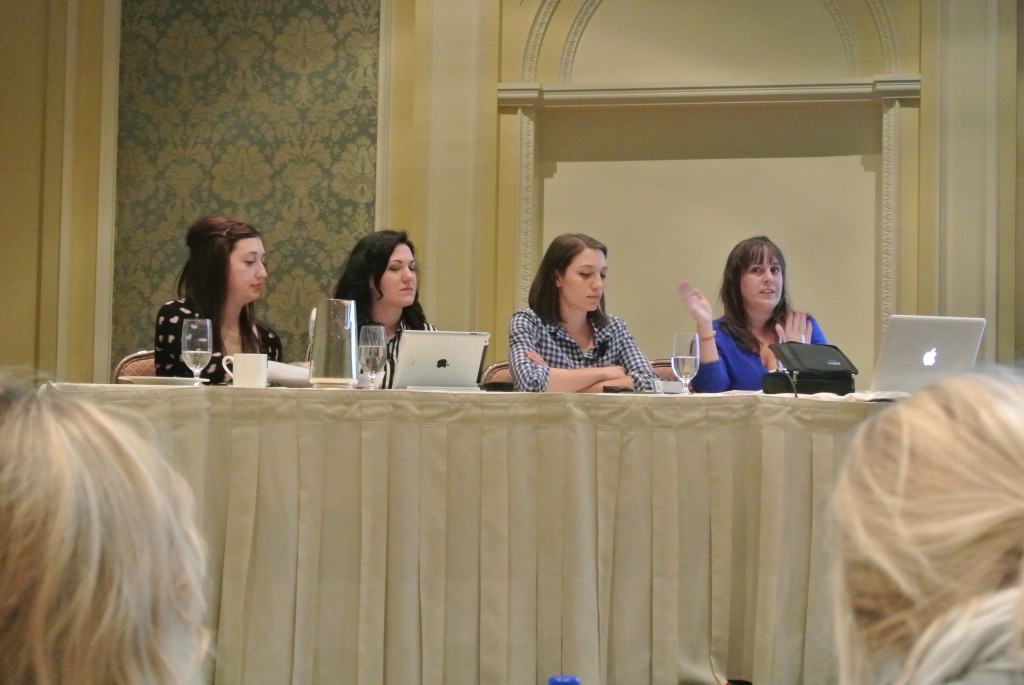 It was a fantastic experience, but I will admit at times a bit overwhelming.  When Stef of Girl. Inspired. said "hi" in the elevator because she recognized me, I truly wanted to hug her!    The Land of Nod provided us with a fun little craft table to make headbands and fascinators… at one point I went to sit in there just to get to "make" something.  There is something about creating that is therapeutic to me.  It was a nice break.
I decided that I'd give a 100% honest review of Alt from my perspective.  If you're wondering why I went.. I'll tell you.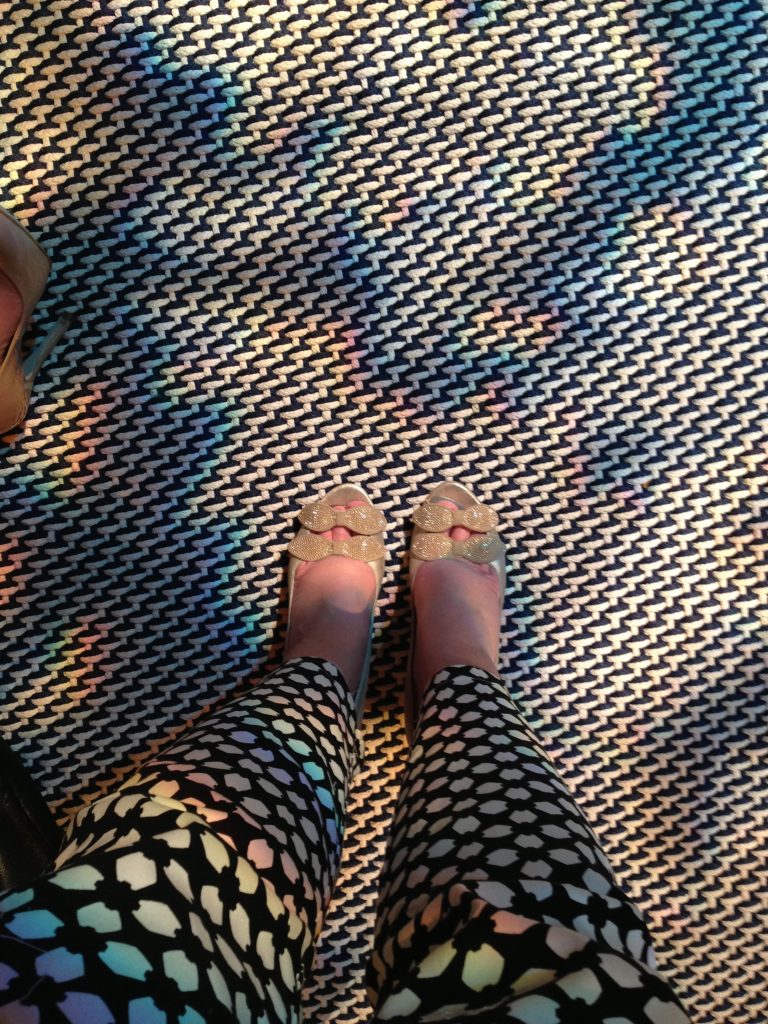 my pants matched the rug at the Clue Party
I always tell people that I think they should look for inspiration OUTSIDE their realm… i.e. if you're a quilter look for inspiration in rugs, if you're an interior designer look for inspiration in nature… etc… Don't look to your own "world" for ideas.  Since I consider myself a modern sewing and lifestyle blogger, I thought that I could glean a great deal of inspiration from people in  fields other than mine.  I was excited to see what kind of things illustrators, graphic designers and artists were doing.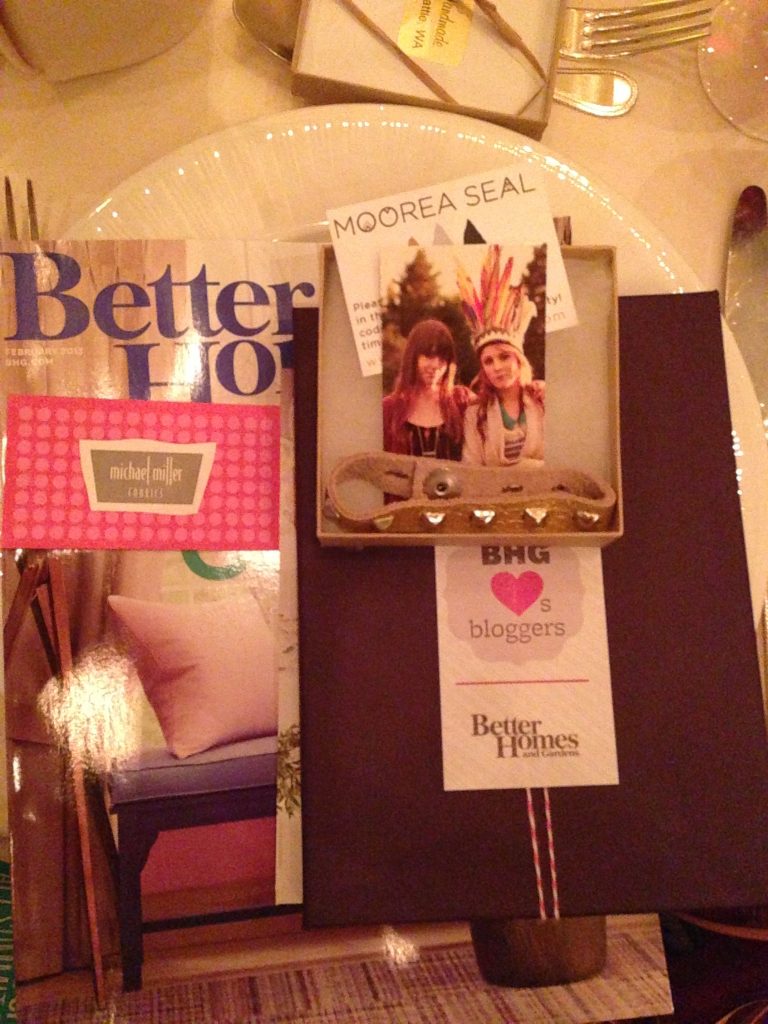 I've also been blogging for almost 5 years now and think it's a good time to learn some new things and reevaluate my work process. I was hoping for some good information (which I got).
So here's my recap of Alt,  broken down into 3 groups, Things I Liked, Things I learned, Things I didn't like.  If you went (or have been in the past), I'd love to hear your thoughts as well.
Things I liked: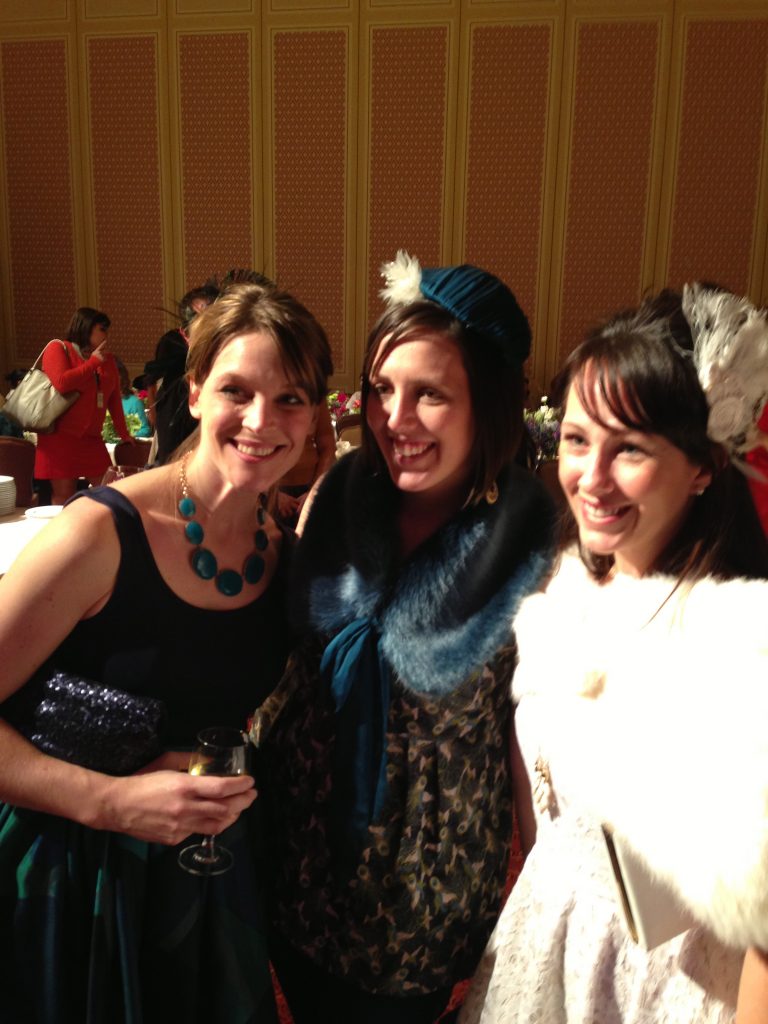 The best part of any conference is being able to interact in real life with people you meet online.  I loved chatting with Lindsey of Cottage Home, Stef of Girl. Inspired. and Jessica of Me Sew Crazy. I also got the chance to meet and introduce myself to many other people that I've followed and admired over the years.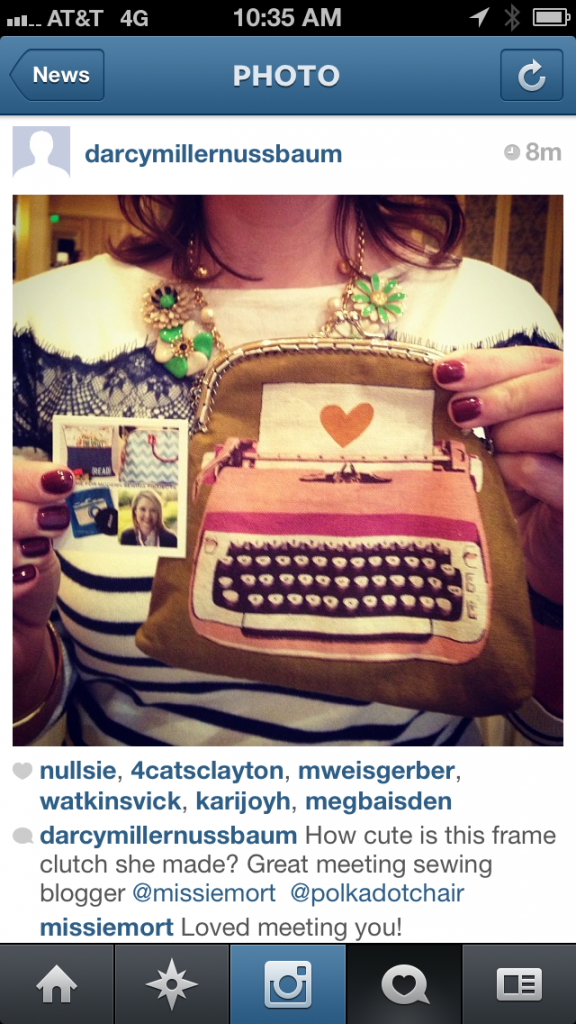 The serendipity of it all.  I ended up by chance sitting down by Jenean Morrison one day and having the most wonderful long chat about fabric and quilting  (her take and mine, if it has 3 layers and binding it's a quilt).   I also got to meet Darcy Miller of Martha Stewart.  Although I'm not a wedding blogger I introduced myself thinking that she'd enjoy some of the projects on my blog since she has 3 little girls.   She ended up instagramming and tweeting my typewriter clutch…. amazing…..
The clothes: I'm a visual learner… (as I would guess most bloggers are) I loved seeing the color and pattern combinations that everyone put together.
All of the Polka Dots!! Okay I do blog at the Polka Dot Chair! Polka Dots seem to be the pattern du jour this year… I won't complain.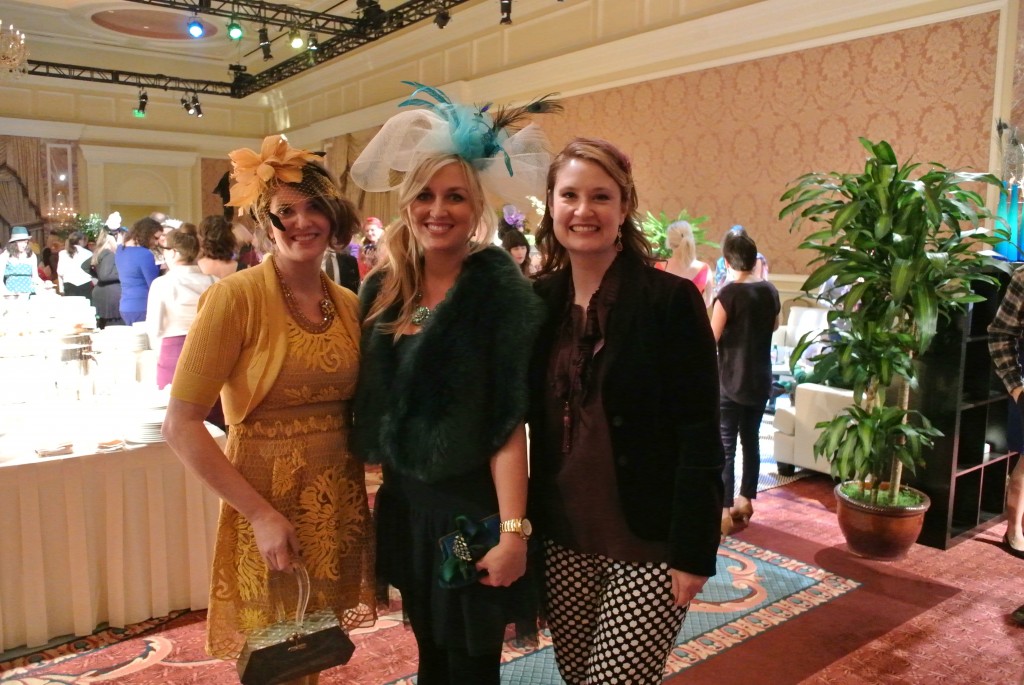 Gretchen, Natalie and Myself at the Clue Party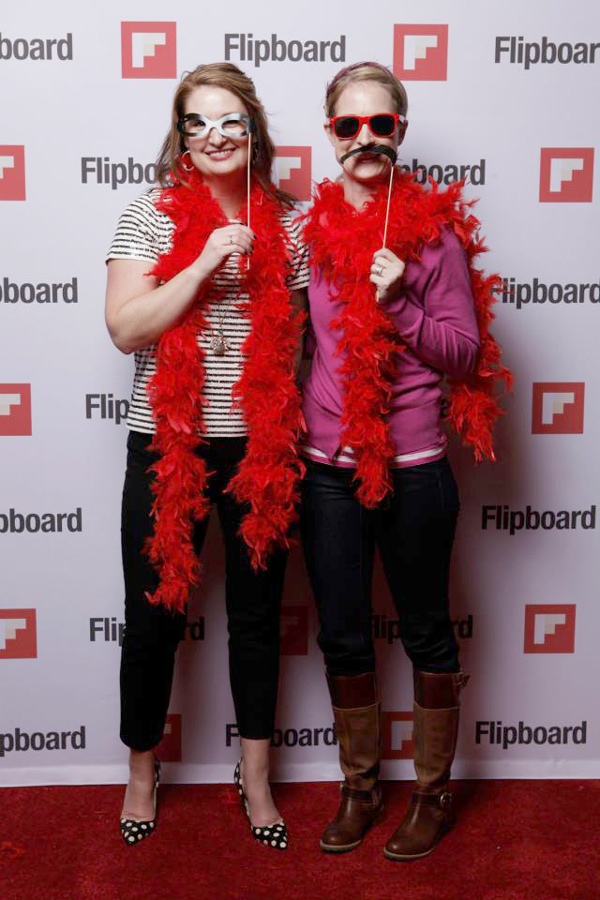 Emily & me at the flipboard mini party
Hanging out with Gretchen, Natalie and my sister Emily.  I was glad to be able to get to know these two Kentucky girls better, they are a blast!   My sister Emily was my "buddy" for the parties, we were also able to enjoy the solace of a quiet hotel room together.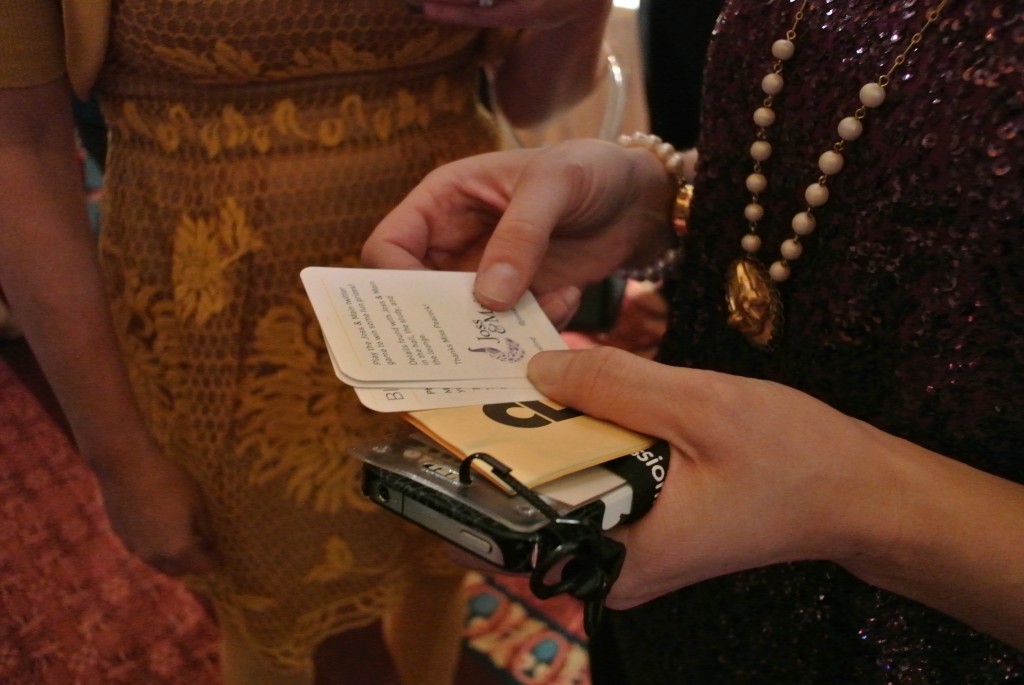 The information presented.  Excellent (I mean truly excellent) breakout sessions, I wish I could have attended all of them. Great ideas and suggestions of how to run and grow your blog.
Everyone was nice.  They really were, if you read the "things I didn't like" section below,  please don't think that I thought someone was unkind.  They weren't.   They were all excited to meet you, see what you're all about and have a fun conversation.  I met lots and lots of people.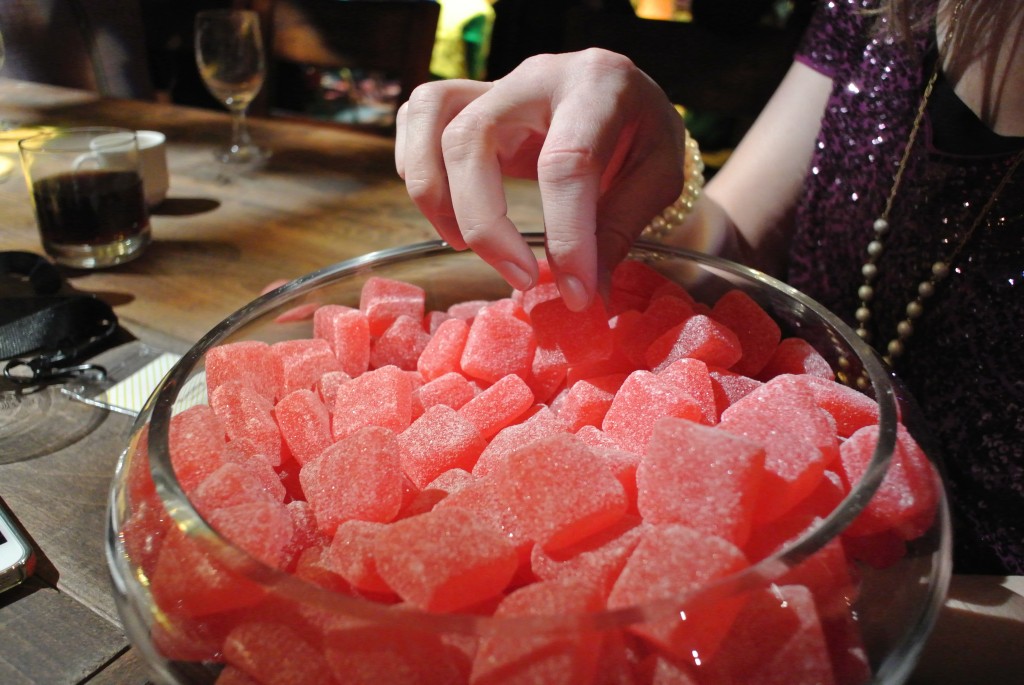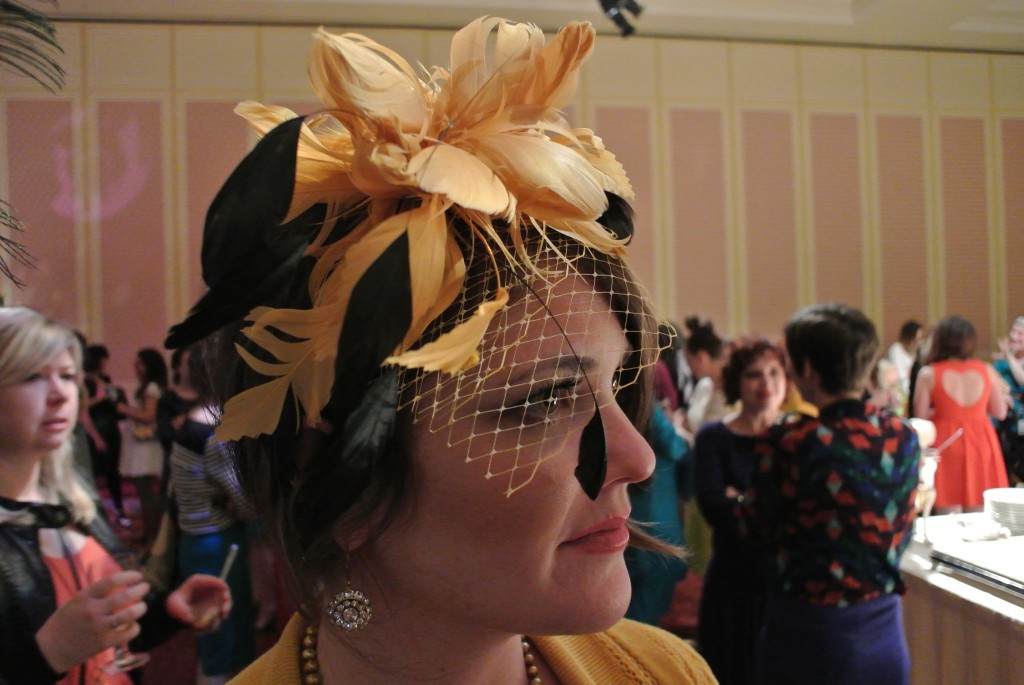 The parties were FAB!!!!:  That Clue party was just out of this world!  Delicious food, Amazing Decor and attention to detail.  You can creep on the Flickr page if you want more details.
Meeting lots of FABULOUS PEOPLE! I met so many people that were wonderful, creative and all around fabulous.  People from all parts of the country and world. I got lots of business cards and I'm excited to go through them all and discover a few new blogs to read.
Things I learned:
The difference between inspiration and comparison is inspiration makes you want to do better, comparison makes you feel bad about yourself. Seek to be inspired but not compare.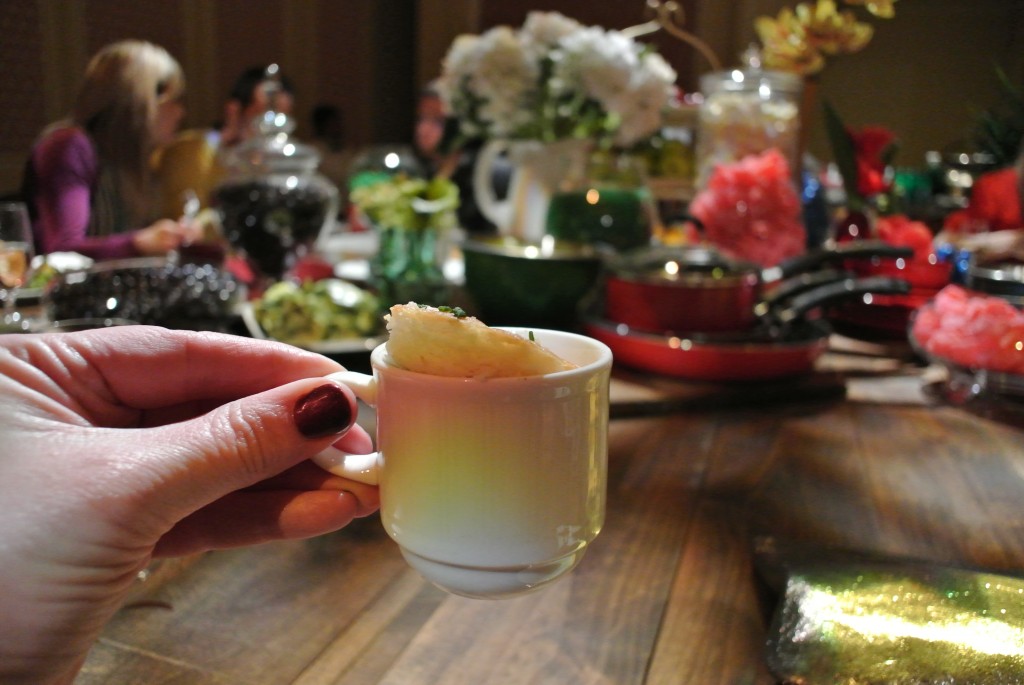 tiny chicken pot pie at the Clue Party
When it comes to sharing about your personal life on your blog, there is a difference between being relatable and being negative. Try to relate to your readers, but don't have a negative tone or attitude.
You need a media kit. If you don't have Adobe InDesign, make one in Powerpoint. Have it in PDF form, so you can email it to interested people.  Include what's unique about you and your blog, your stats, and a bit about your audience.
Don't wait around for people to come to you, reach out to them.  Be friendly and open to new ideas.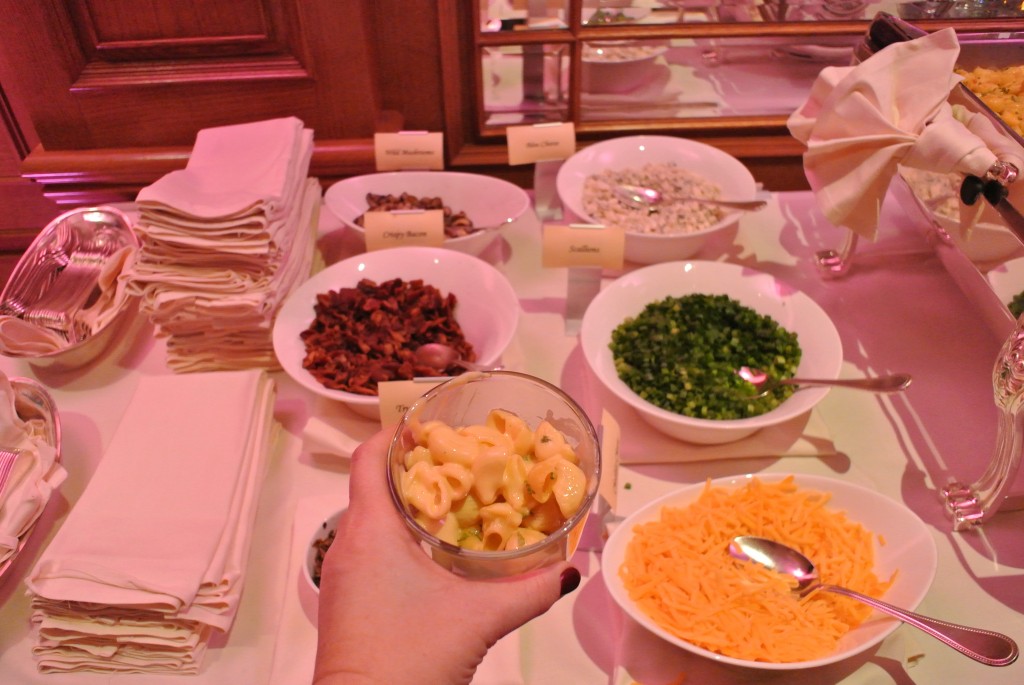 Mac n Cheese Bar
Things I didn't like:
Not all bloggers are supportive of each other.  I truly have always believed there is room for everyone in cyberspace.  I'm learning not everyone thinks that way.
How do you answer the question "do you have  BIG blog?"… really, I mean how do you define BIG?  Content, pageviews, readership?  Is it really THAT important? There was a bit too much emphasis on this I thought…. and I still don't know WHAT constitutes a big blog.
I got the feeling like there were a lot of "deals" being worked out behind the scenes…. extra dinners, lunches, meetings etc…. I didn't like the feeling like you were put into a "class" based on your blog…It was not an out right feeling, more of a subtle undercurrent.
There were a few people that didn't want to have anything to do with you if you didn't have something to offer them.  I thought this was not only unfortunate, but a bit judgmental. How do you know this in a 2 min conversation with someone? In the end it was only a few, and I think their loss as they may have discounted people before they got to know them.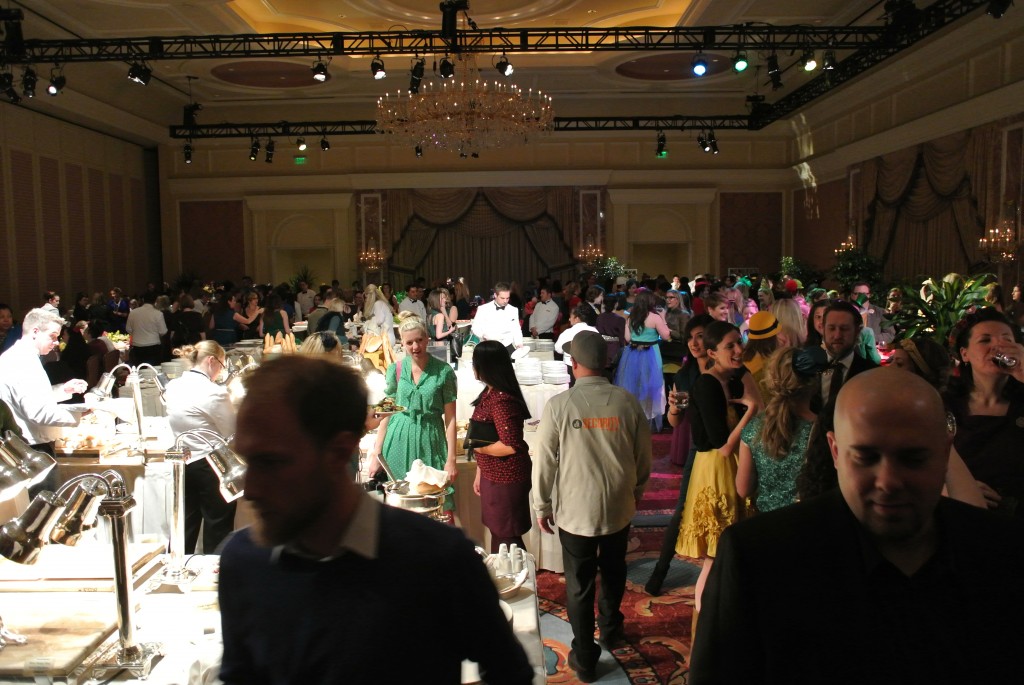 There were a lot of people there.  I'm a bit crowd averse, it stressed me out a bit.  I don't like having to fight for a seat.
All in all there were more positives than negatives… and I would rate the over all experience well.
I guess it all boils down to would I go again?  The answer I'd give you today is "yes"!!  I thought that the experience was worth it both as a time investment and a financial one.  I'm anxious to get working to implement many of the things I learned, and see where it goes.