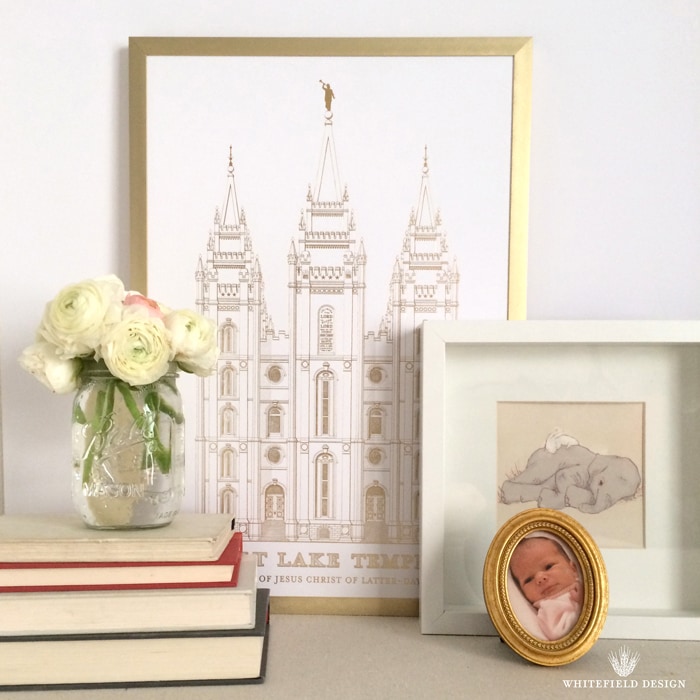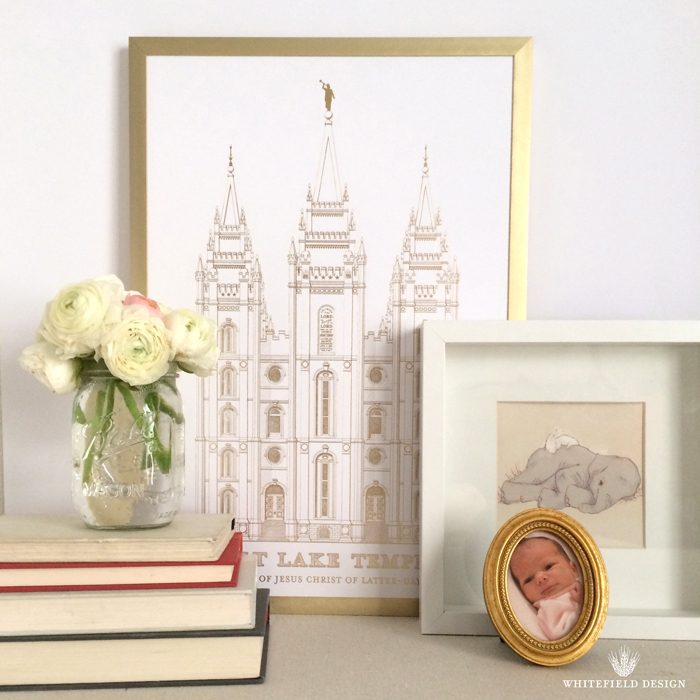 Many of you have noticed the new "look" around here.  Last year I took the "leap" and had a professionally designed logo created.  I should have done it a long time ago, I don't know what I was waiting for.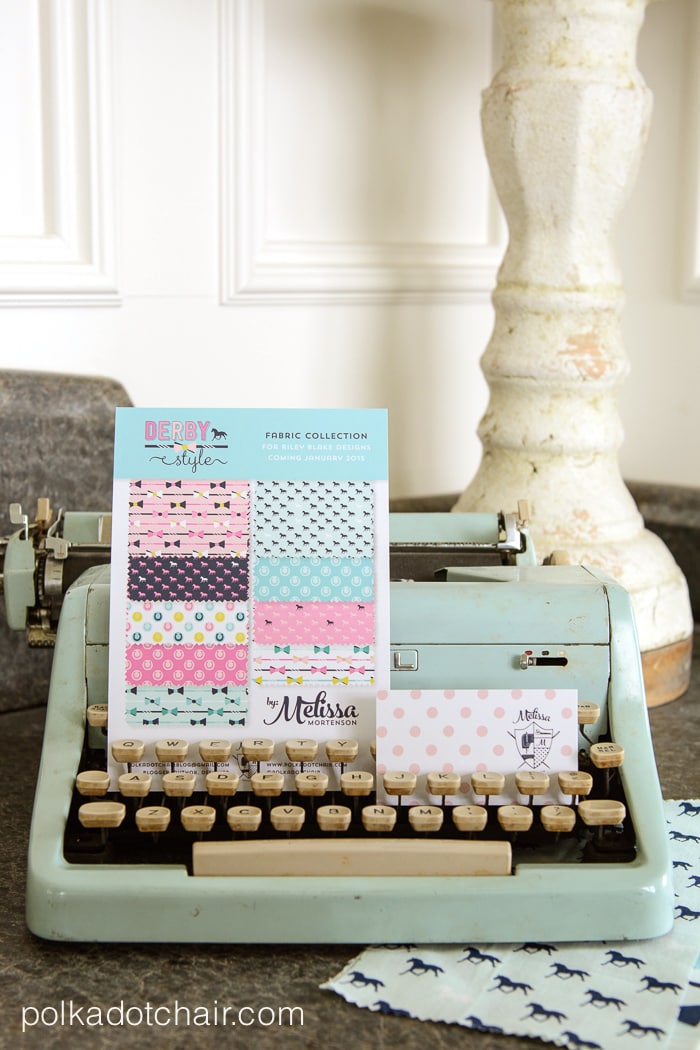 The very talented Brynn Snyder of Whitefield Design created for me a new logo, business cards and postcards (which I use when attending events). She also helped me organize all of my various creative projects into a cohesive brand.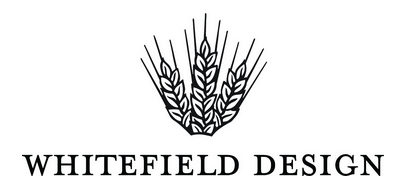 Many of you may know that I grew up in Salt Lake City. My husband is from Kentucky and attended college in Utah. We met and were married there. I moved to Kentucky a few years after I got married. (that's how someone from Kentucky marries someone from Utah, trust me I get that question a lot).
Even though now I consider myself to be a Kentuckian (I've lived here 20 years and all of my kids were born here) Salt Lake City will always have a special place in my heart.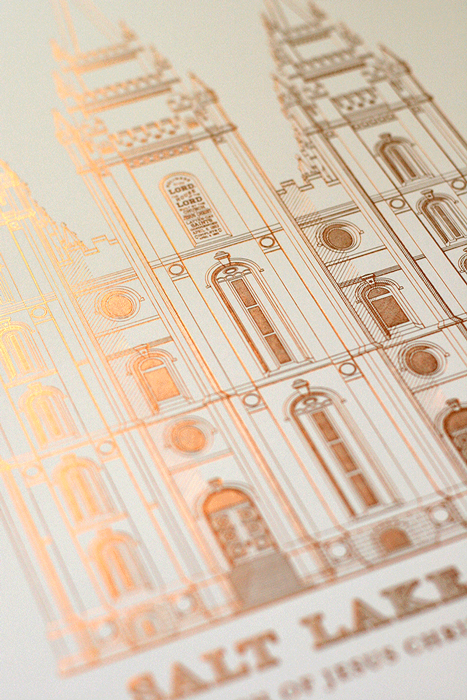 I had the pleasure of getting married in the Salt Lake Temple over 20 years ago, so when Brynn introduced me to her beautiful line of foil Salt Lake Temple prints I was instantly smitten.  They are beautiful and elegant and the foil printing makes my heart skip a beat.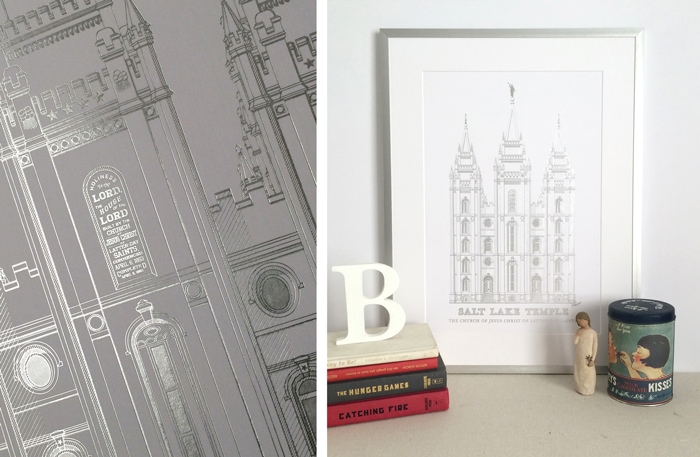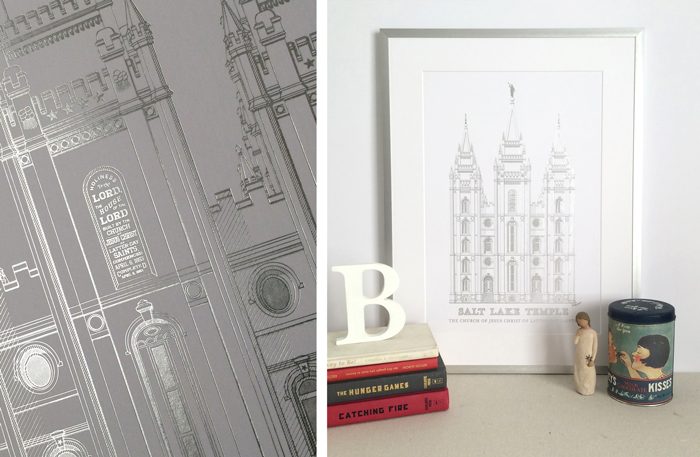 The prints can come already framed (or unframed) and you can pick from a variety of foil colors.
Right now Whitefield Designs is running a special, $25 OFF any print, the special runs through 4/11/15, for more information visit their website.
Brynn also does custom work for wedding invitations, corporate identity or personal items.  Like I've said before, I highly recommend her, she's crazy talented.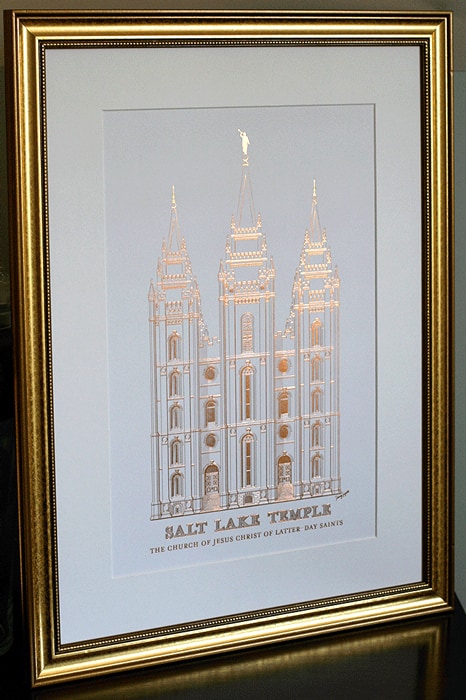 Brynn has generously agreed to give away ONE 13″x19″ Salt Lake Temple print to a lucky reader. To enter, just use the Rafflecopter Widget below… (you have to use the widget, giveaways are complicated, trust me… the widget makes it 1000% simpler).

Click for Print Friendly Version