Hello!
As an active participant in the online creative community I want to support businesses that are also actively involved in this same community.  I've got lots of  good info (from those I follow on twitter, and instagram)  on some Black Friday and Cyber Monday deals.  I'm going to be sharing a few of these with you.  ONLY as a participant in this online community.
IF you have an online handmade/indie MOSTLY creative related business (i.e. your product caters to the creative community) and are hosting a Cyber Monday sale send me an email (link above) and I'll consider featuring you in a roundup I'm planning for the weekend of Cyber Monday sales (I can't post until the weekend, so if it's Black Friday only, it won't work for this).   Again, there is no fee, I'm just doing to this to help build support for small, handmade businesses  and those business out there that make having a DIY blog fun.
Okay… Here's what I've got first.
ONE:
As you know I'm a member of the Rhonna Desgins Creative Team. I LOVE IT and I love Rhonna's positive uplifting message.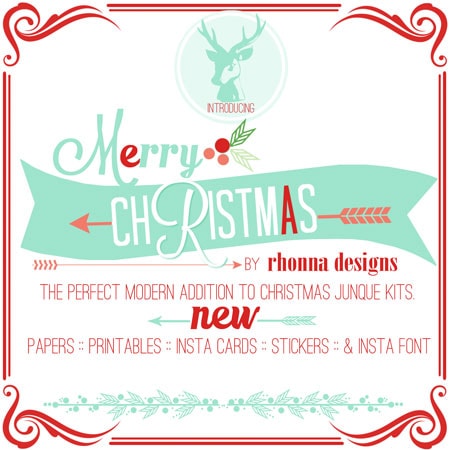 There is a NEW KIT over at Rhonna Designs… AND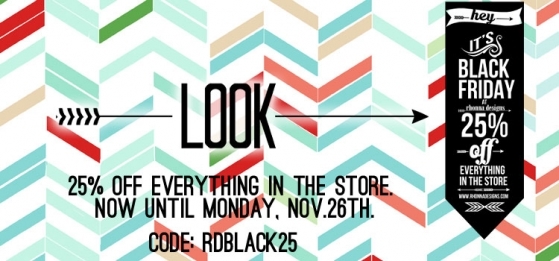 Black Friday starts early … 25% everything in the store.  Use code RDBLACK25
TWO:
Lifestyle Crafts always offers Polka Dot Chair readers a 20% discount when you use the code POLKADOT!  Well for Black Friday you can use that discount combined with the other deals they are running online:

Sales start Nov. 23rd.
THREE:
Paper Coterie is offering 50% off their entire site on Cyber Monday with code
CYBERMONDAY
I've ordered a few books from them (just ordered one of our Africa trip last summer). Their site is super easy to use, but it does take some time to make your projects. You might want to start now and check out on Monday.
FOUR:
LOVE LOVE Lisa Leonard Designs.  She's got 15% off right now. I've purchased Christmas gifts from her in the past and have always been happy with what I received.
FIVE:
 Creme de la Gems  Handstamped Jewlery 10% off through Monday.
Another great jewelry company!  I was introducted first to their awesome products at the Queen Bee Market at SNAP in April.
Okay… that's it for part one. Part two coming Friday, when I announce the Silhouette Deals. Then look for Part 3 on Saturday.
*disclosure: I was not compensated to write this post. I do have an affiliate relationship with some of the companies mentioned here (not all).  All opinions are 100% my own. 
0