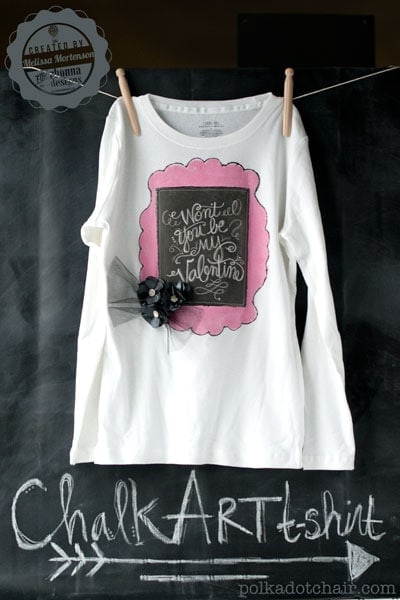 Okay I have a confession to make.  I'm not a band wagon jumper.  I know, a weird trait to have as a blogger.  But I get all "nervous" when I see something getting REALLY popular…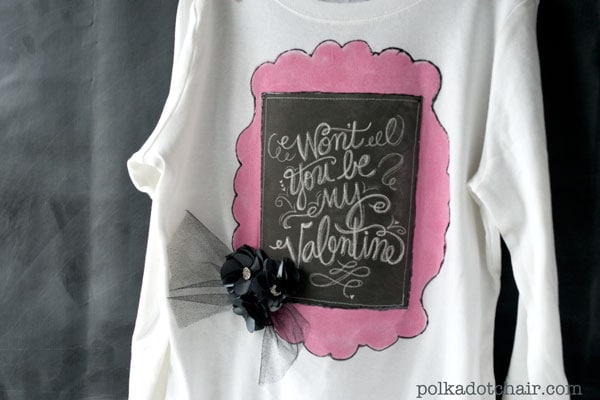 I have a 2nd confession to make.  I jumped on the Chalk Art Band Wagon. I could no longer resist…..  I decided it's a pretty good bandwagon to be riding on.  Especially with all of the fabulous Chalk Art from Ms. Rhonna Farrer to tempt me.
I had an idea whilst lying in bed at 2 am.  (Being awake at 2 am the sad consequence of being sick for nearly 6 weeks straight)…. Why not put it on a t-shirt???  I LOVE to make t-shirts for my kids to celebrate events through the year.  You can see my Halloween, Christmas and Valentine's & Disney Cruise ones if you follow the links.
My youngest daughter is in middle school and this year I've challenged myself to come up with projects to make for her that are more "grown up" and not so little girl.   She absolutely LOVES all of the fun embellished t-shirts that are for sale now, so I thought I'd combine some of Rhonna Designs FAB chalk art with a few fun embellishemnts.
Okay, want to make one too? Here's how I did it.
You'll need:
-t-shirt
-printable fabric (I used June Tailor brand fusible)
-sewing machine
-Fabric Paint and foam brush
-Freezer Paper
-Disappearing fabric marker
-Metallic fabric paint (that comes in a tube with a tip)
-Silk flowers, glitter buttons  & tulle.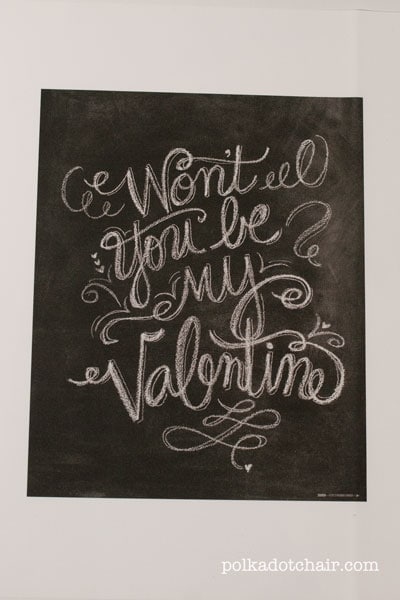 Step One: Print you chalk art image (this one is from the Rhonna Designs Chalkboard Cheer Art Bundle)  You'll need to follow the instructions on your package of printable fabric.  You need to buy printable fabric, it's treated so the ink from your printer will stick to the fabric. Even so, don't expect this to be 100% colorfast. I would recommend only washing this t-shirt in gentle cycle or hand wash, with a color catcher.
Size your art accordingly. Mine is 6×8. If you're making it for a smaller child, make the art smaller, for an adult bigger- you get the idea.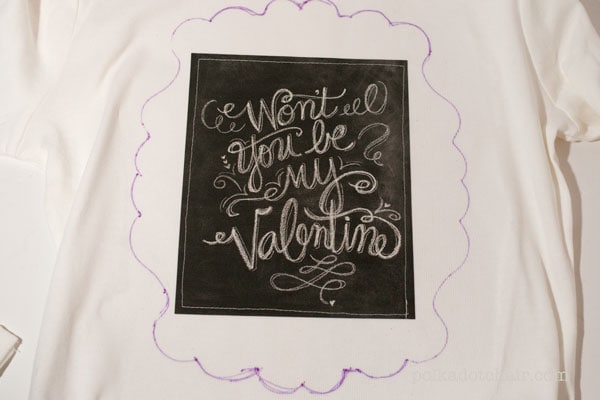 Cut out the image and iron onto a t-shirt.  Next stitch around the image. This will secure it in place. Anytime you iron something non stretchy onto a stretchy surface it's not going to hold very well. Stitch it down so it doesn't peel off later.
Next use a disappearing fabric marker and draw a frame onto your t-shirt.   Just sketch out what you'd like. You can trace something or even use a stencil if you like.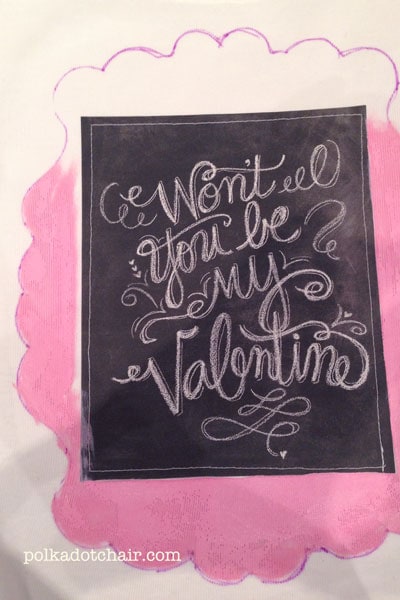 Now iron a piece of freezer paper to the INSIDE of your t-shirt. This will help the fabric paint not to bleed through to the other side, you'll also need less paint.
Now just use a foam brush and hand paint in your frame.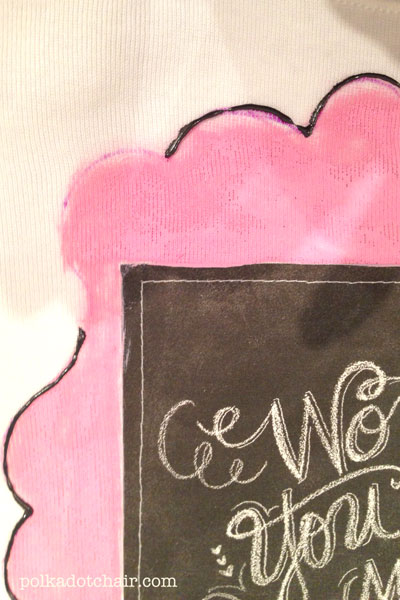 Use your metallic fabric paint (the one in the tube) to outline your frame. I wanted a handmade look, so I didn't worry about the outline being perfect.
Let it dry. Then remove the freezer paper and press the t-shirt from the INSIDE to set the paint (don't put the iron right on your painted surface)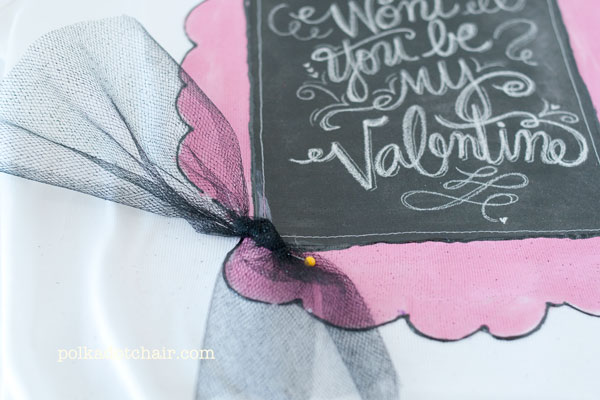 Take a piece of tulle and tie a knot in it. Pin it to your t-shirt. Hand stitch it down.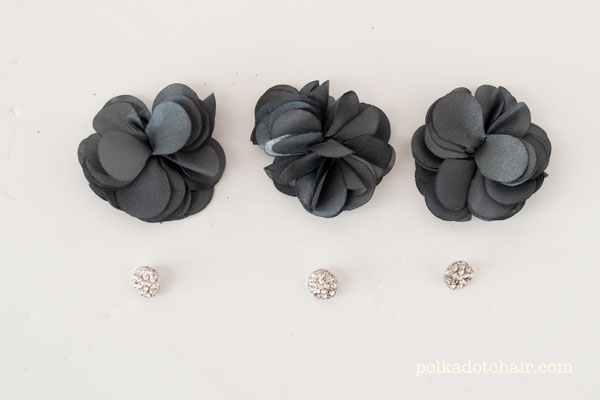 Next take your flowers (mine are store bought) and your buttons and stitch them on to the t shirt over the top of the tulle.
Just a few notes:
-Handwash or Gentle Cycle wash this t-shirt with a color catcher- Lie flat to dry.
-I do not recommend sewing ANY embellishments onto a t-shirt for a baby.  The danger of them coming off and choking is too great in my opinion.