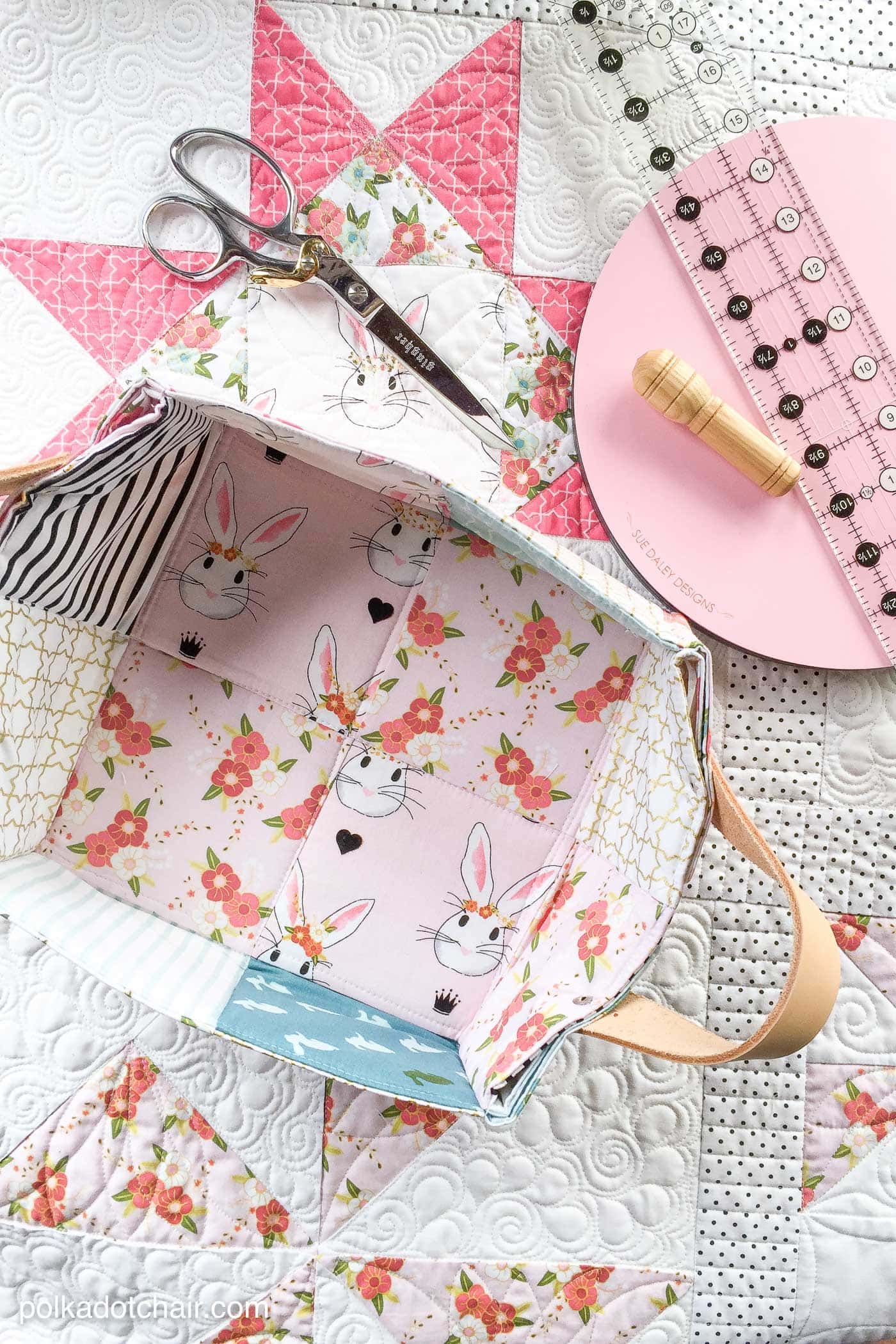 I've been stitching up a storm the last few weeks for my Quilt Market booth and am excited to be able to share one of the projects that I've made with you today. I created this cute little patchwork fabric basket as a part of Caroline Critchfield-Fairbanks Colorful Patchwork Bags and Baskets Craftsy Class.)
Over the last few years, I've shared with you my experiences while taking a few online sewing and quilting classes on Craftsy. For those of you who don't know, Craftsy is an online learning platform that offers classes in everything from art, to food to crafts and sewing. The classes are self-paced, include instructional videos and printable patterns.
Caroline asked me to take her class, stitch up a project and share a review of the course with all of you guys! Since the class turned out to go live a couple of weeks before I left for quilt market and I decided that it would be a great excuse to make up a sample for my booth.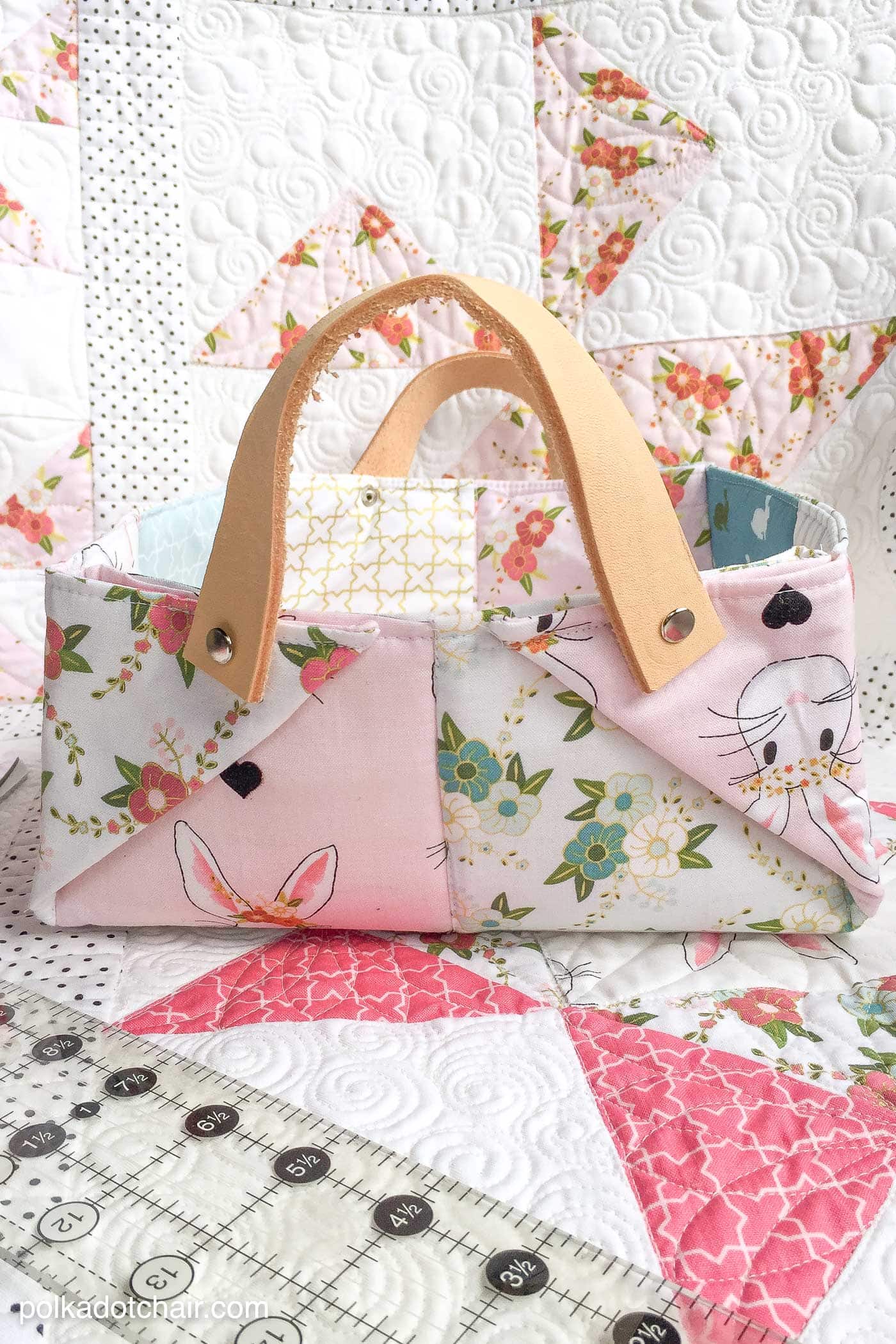 This patchwork basket is made from 5″ squares of Wonderland using the instructions in the class. I decided instead of adding fabric handles that I'd use up a bit of leather that I had leftover from another project and add leather handles instead.
During the class, Caroline (of SewCanShe.com) walks you through constructing a bag, a basket, or a clutch, and shows you how to make any of them ANY SIZE you want! Which I absolutely love. During the class, she showed a giant patchwork basket that she made that would be SO cute to store toys in a playroom or nursery.
The class shows you how to use gridded interfacing as a "shortcut" way to sew the patchwork for the baskets or bags. This technique was totally new to me and I wasn't sure at first that it would save me time, but after making this basket I'm totally sold. Not only was the basket fast to make (which was good because I was seriously running out of time before the market), but I also didn't have to worry about matching points on the patchwork! The grid really helped to keep everything lined up.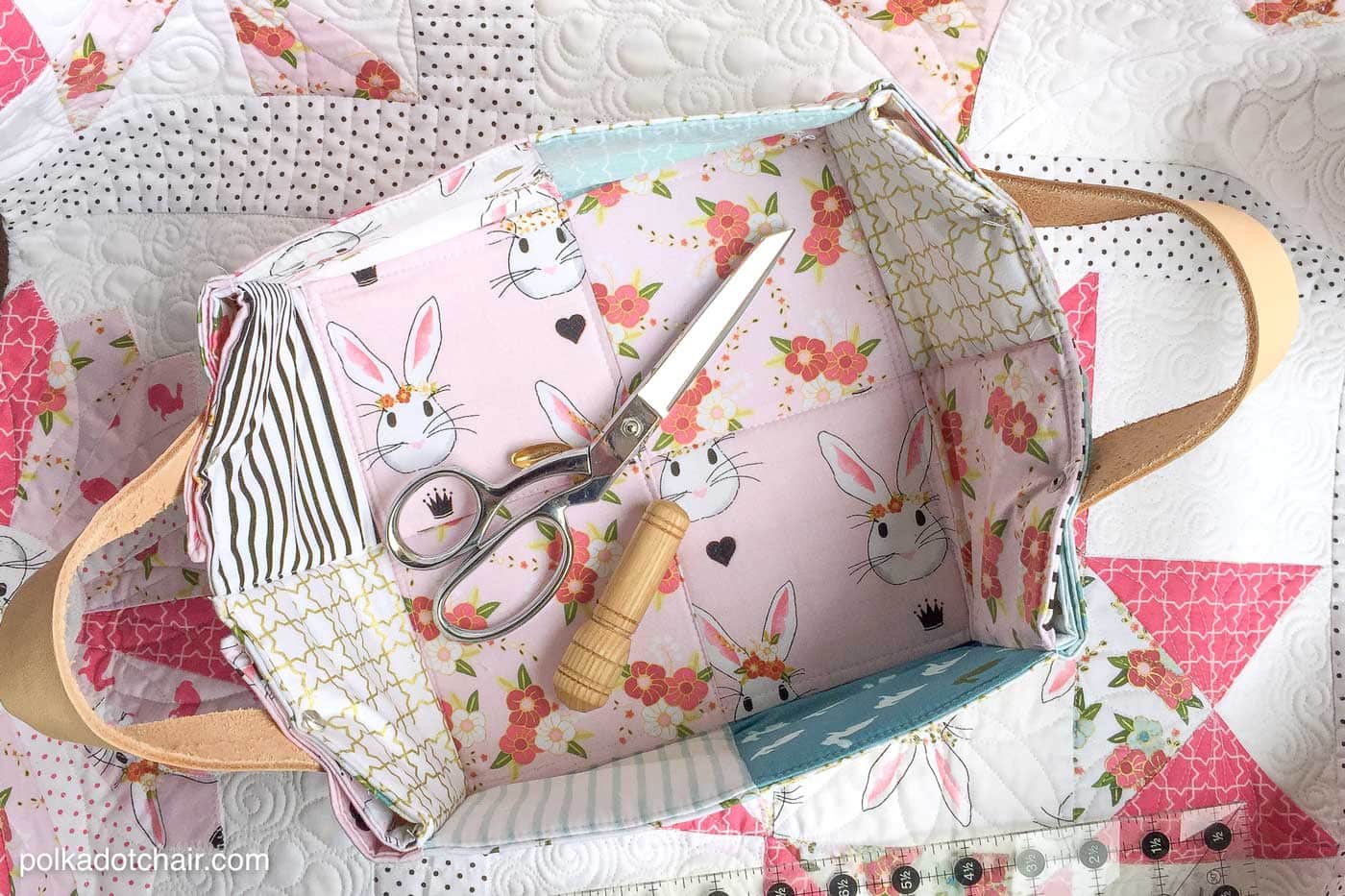 Here you can see a few examples of the basket sewn in a few different sizes and in various prints and patterns. Those little ones are so adorable! I can totally see using them to hold small notions on my sewing table or even jewelry on my dresser.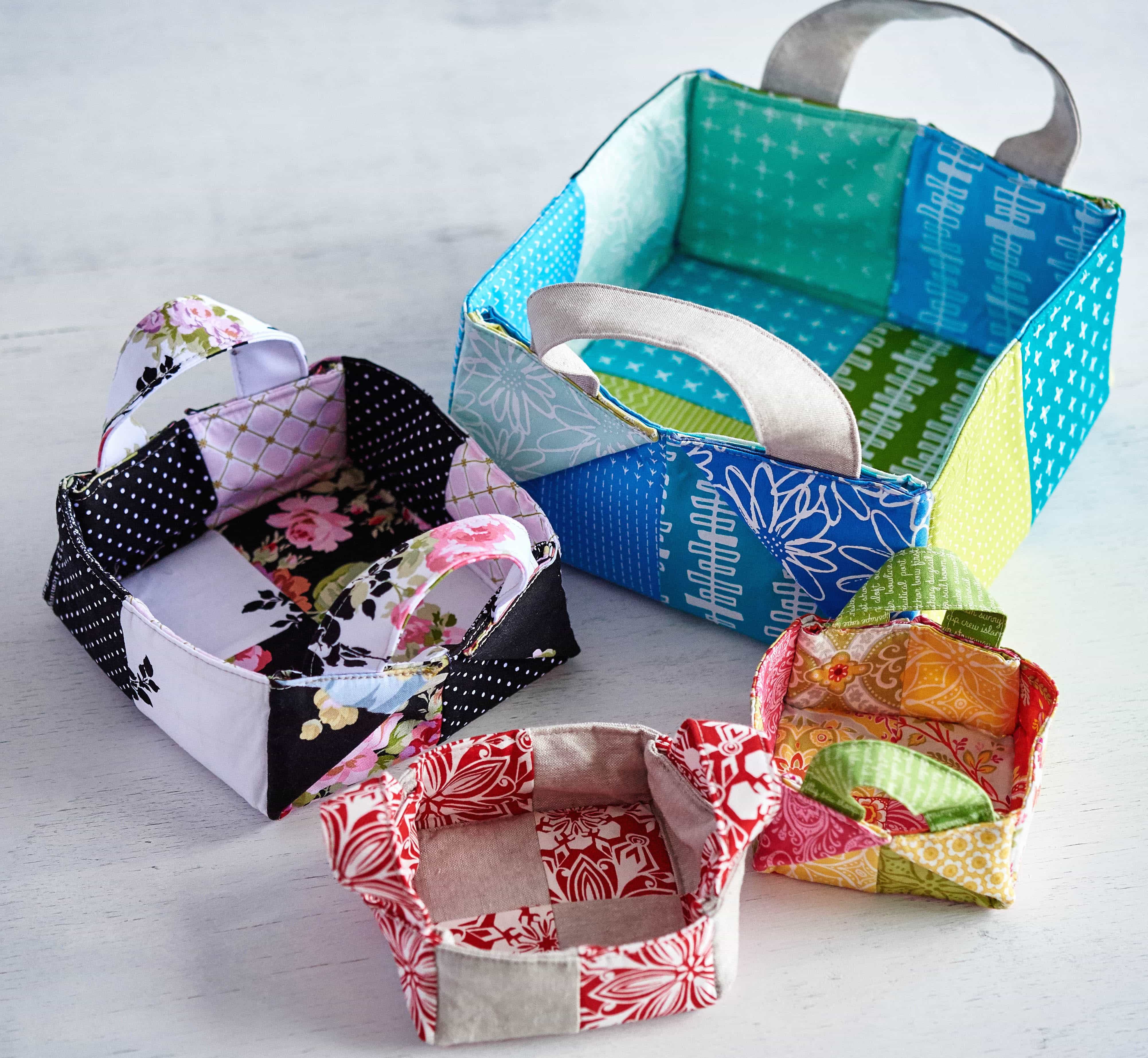 I absolutely love the big tote bags too. I can't wait to stitch one up this summer to use as a beach bag.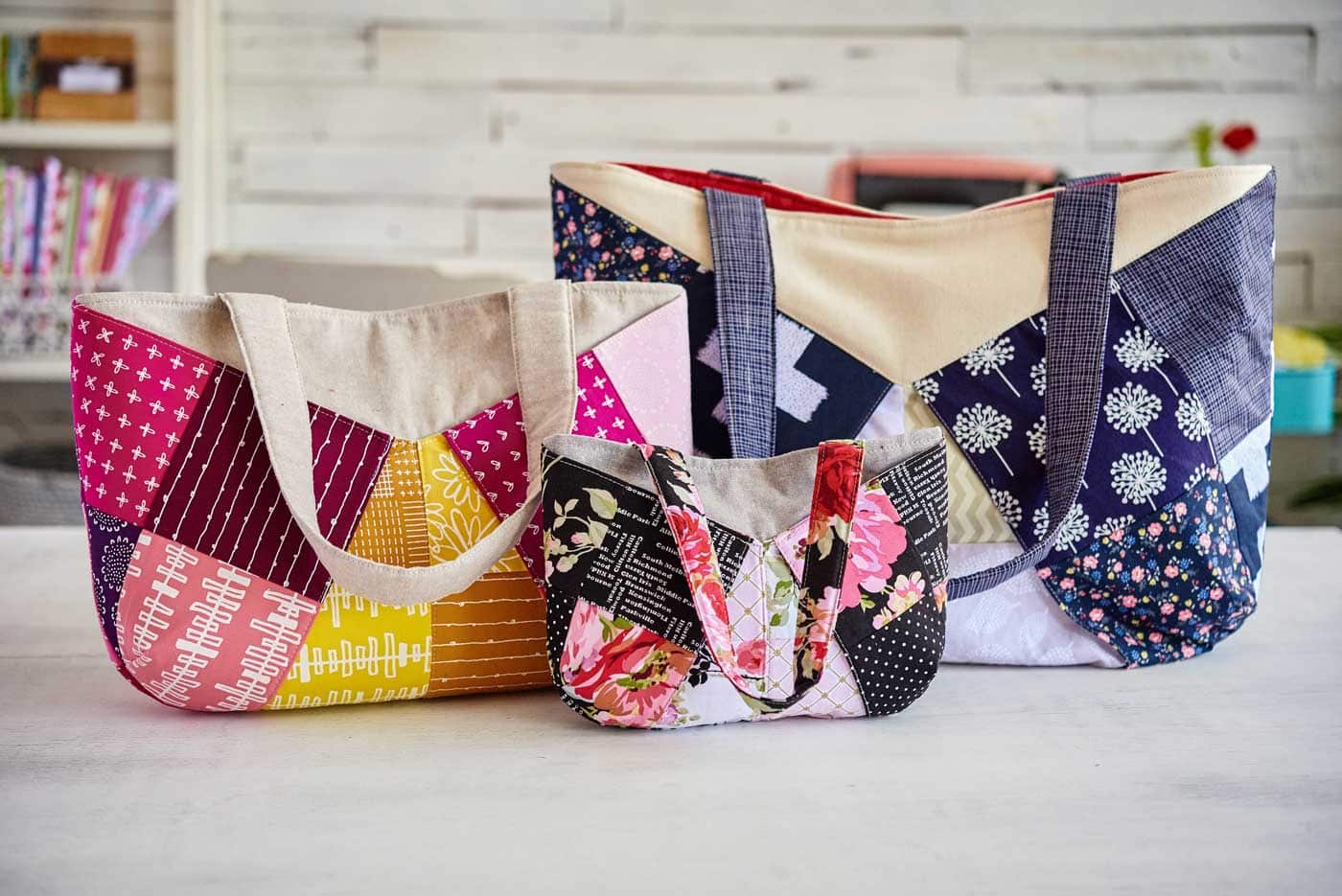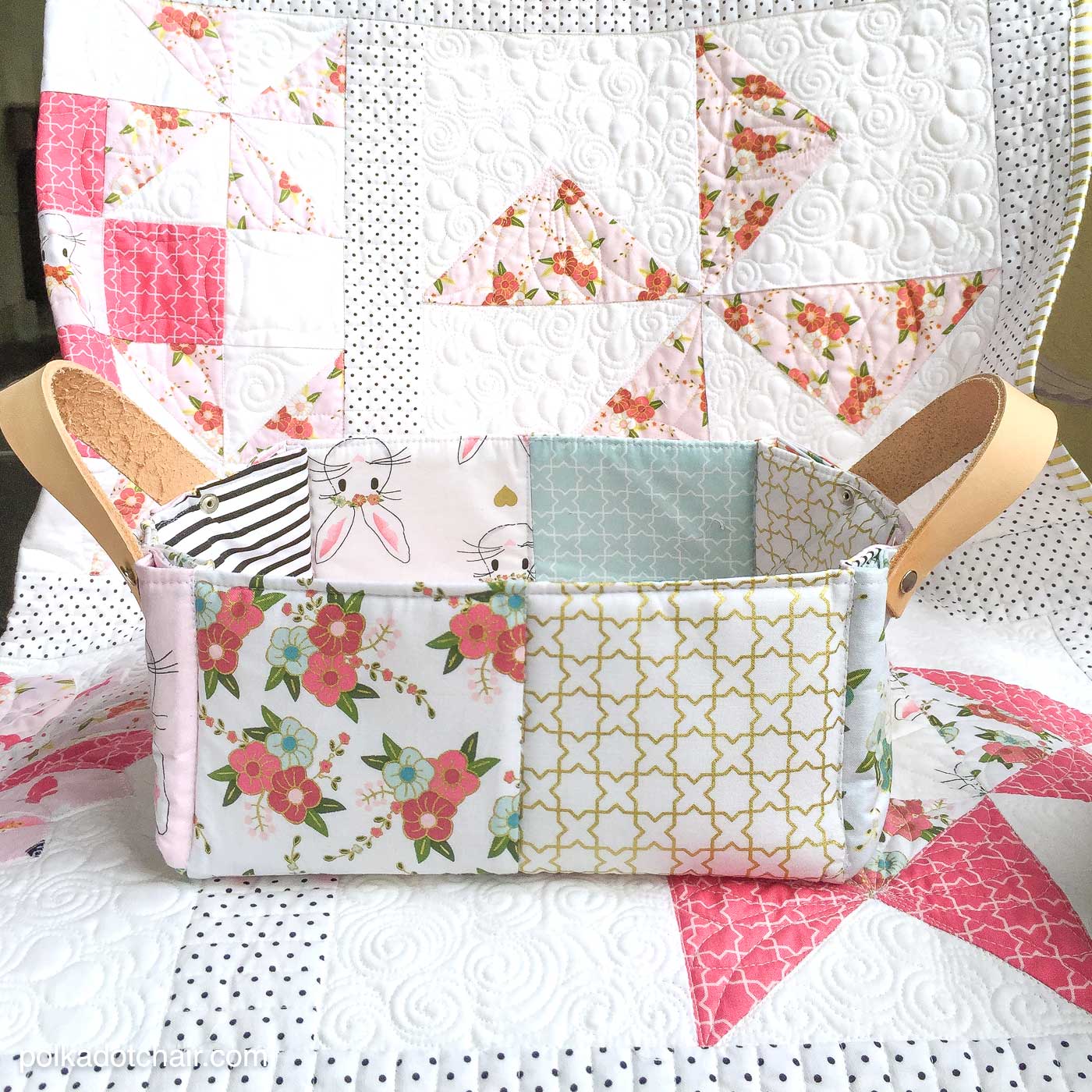 **Also, recognize any of those blocks on the quilt in the background of the photo? They may just be from the Block of the Month series, and if you look closely you may just get a sneak peek at some of the last 3 blocks in the series *wink*). **