Don't you hate trying to decide how to fix your hair when you're on vacation, or during warm summer weather? I designed these DIY Fabric headbands using Liberty of London Fabric to help me tame my hair when I'm traveling. This headband tutorial shows you how to make a fabric headband and does not require elastic. If you like this sewing tutorial you may also like this Liberty T-Shirt Sewing Project and these cute printables that you can attach to hair ties to make a sweet gift.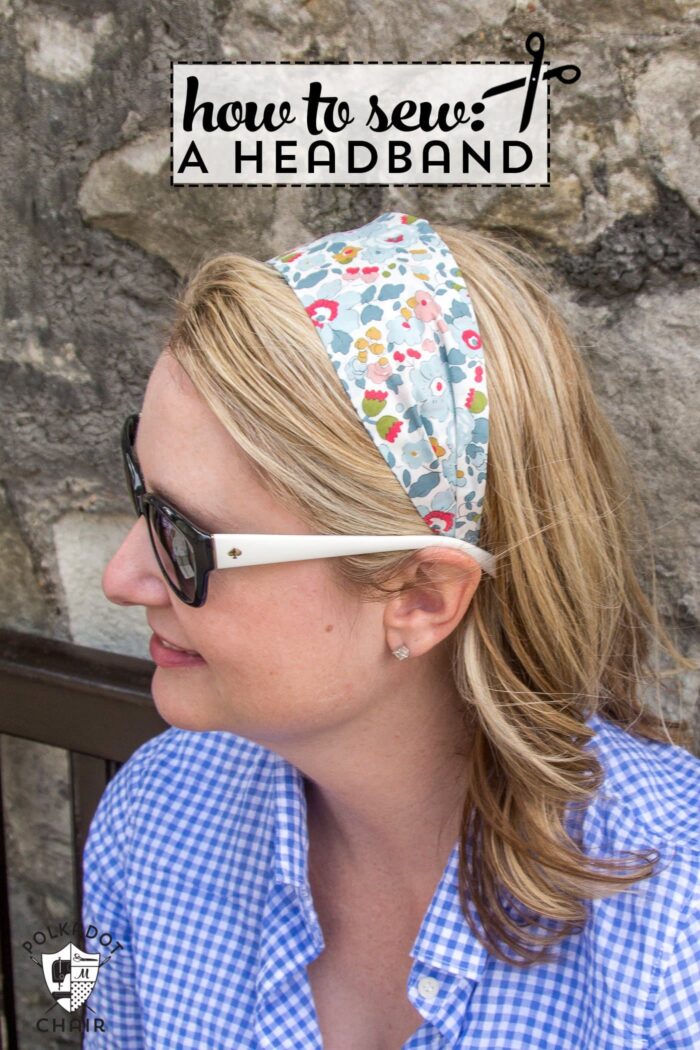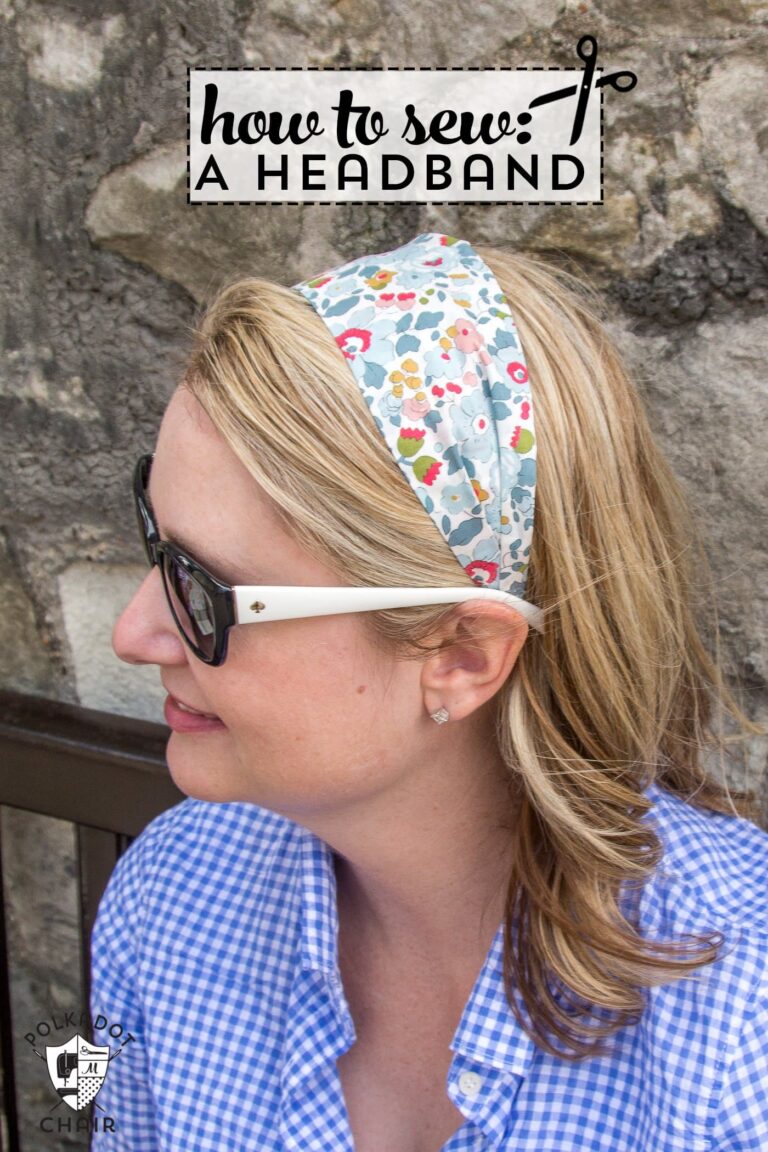 A few years ago, my oldest daughter had the opportunity to study abroad in London, once I found out she was going I decided that I was absolutely going to pick her up. The last time I was in London was in 1997, coincidentally when Princess Diana passed away.
Table of Contents
I had been wanting to go back ever since I left. I loved England on that first trip almost 20 years ago and I loved it, even more, when I visited that summer. Today, I thought I'd share with you a simple sewing project that I made to take with me on the trip.
How to Make Fabric Headbands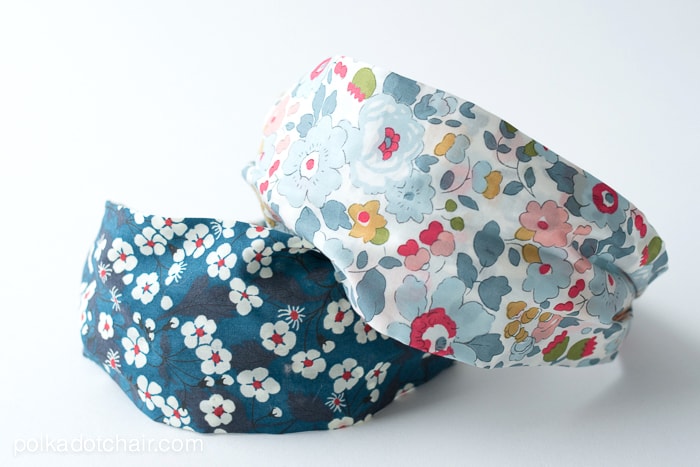 Whenever I travel I get stuck between, wanting to look nice and dressing practically enough for walking around a city all day. I default to my standard ponytail hairstyle when I travel and I was trying not to do that as much. I love headbands, but they don't stay on my head for some reason (I must have an oddly shaped head).
A few years ago I bought a fabric headband that was glued to a skinny headband and it stayed on my head all day and didn't give me a headache.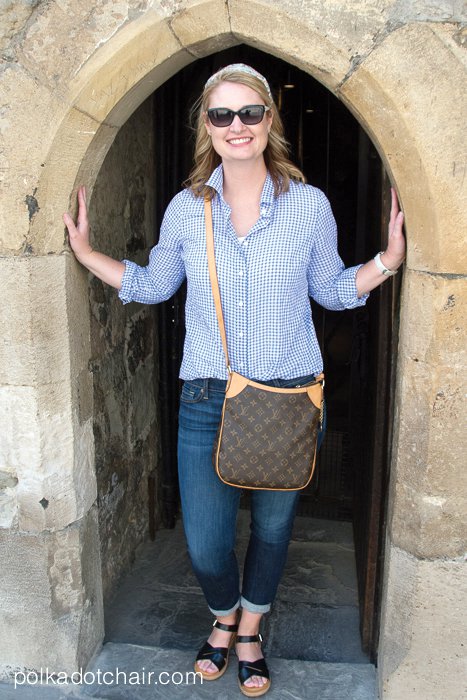 The morning I left for the trip (yes, genius timing I know) I sat down and made two headbands. So when I say this is a simple sewing project, I'm not kidding. It's fast.
I chose two of my favorite Liberty of London prints (the one on the right is leftover from my Liberty t-shirt project) that I thought would match some of the clothing I had packed for the trip.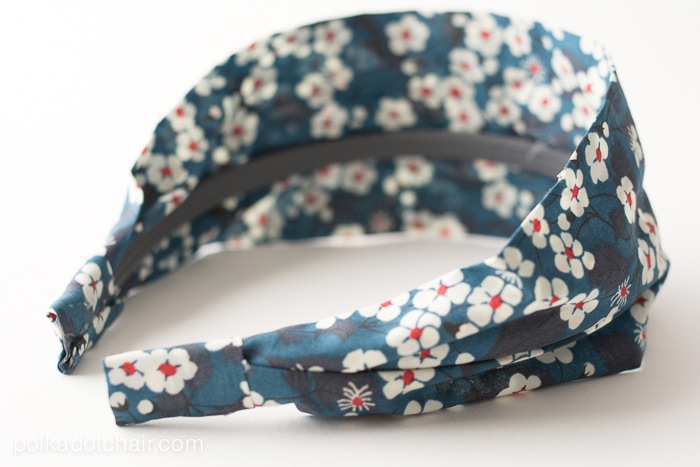 Cloth Headbands Supplies
14″ x 6″ piece of lightweight cotton fabric. I used Liberty Lawn, but you could use a Voile also or simple cotton fabric.
Sewing Machine
DIY Headband Construction Steps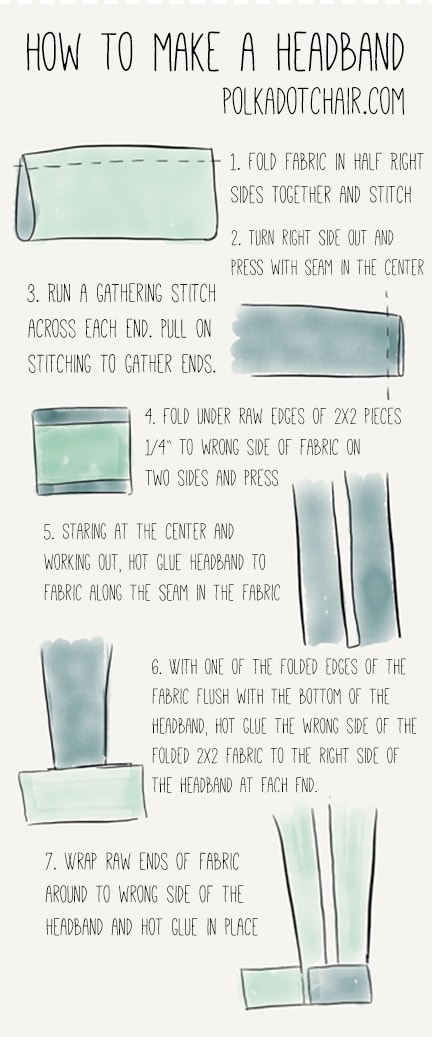 I've added a fun illustration above for you! So reference it as necessary.
Step One:
Fold the fabric in half lengthwise, right sides facing, sew along the long edge with a ¼″ seam allowance.
Step Two:
Turn right side out and press with the seam in the center.
Step Three:
Run a gathering stitch along both ends, pull up on the gathering stitches to gather the fabric.
Step Four:
Cut two pieces of fabric to 2″ x 2″. Fold under two of the raw edges ¼″ towards the wrong side of the fabric.
Press
Step Five:
Starting at the center and working out, glue the fabric to the purchased headband.
Step Six:
With one of the folded edges of the fabric flush with the ends of the headband, hot glue the wrong side of the folded 2×2 piece to the bottom of the headband.
Wrap the raw edges of the fabric in, and secure in place using hot glue.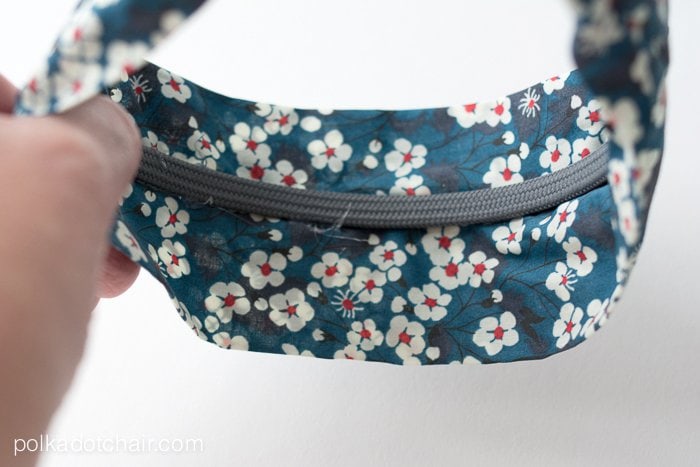 That's it!!
Easy peasy huh!! I've worn them several times over the years and have it on my "list" to make a few more to have on hand this summer.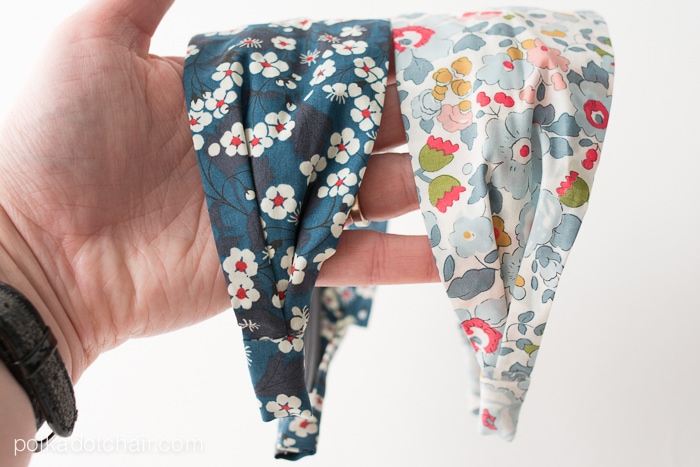 and yep, I wore them in London and they came in VERY handy!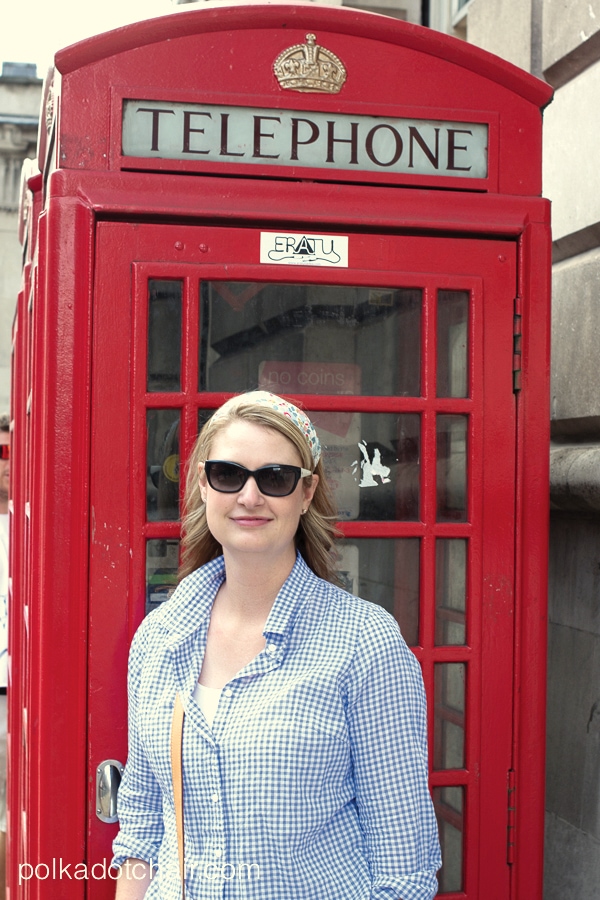 FAQ about the Headbands
Do they stay on your head?
Yes, I have found they stay on my head and the skinny headband is more comfortable for me to wear than the wider headband.
Can you Use Knit Fabric?
Personally, I would not use knit fabric. But it won't matter because the fabric is not what holds the headband on your head it's the skinny plastic headband that is glued to the fabric.
Can you add a Button?
Many of you are using this tutorial so that it can be worn with a face mask. If you want to do that then yes, you can add a large button to the side. To make sure it's secure, I would sew some of the stitches attaching the button over the top of the skinny plastic headband on the inside. So you will "catch" the plastic headband as you sew on the button.
For information about making face masks, visit here.
More Simple Sewing Tutorials:
5 Simple Weekend Sewing Projects
60+ Simple Summer Sewing Projects