Today I'm excited to share with you a supplement to one of my sewing patterns that will allow you to make these adorable Halloween Buckets! You can use them as trick or treat bags or just as a fun addition to your Halloween decor!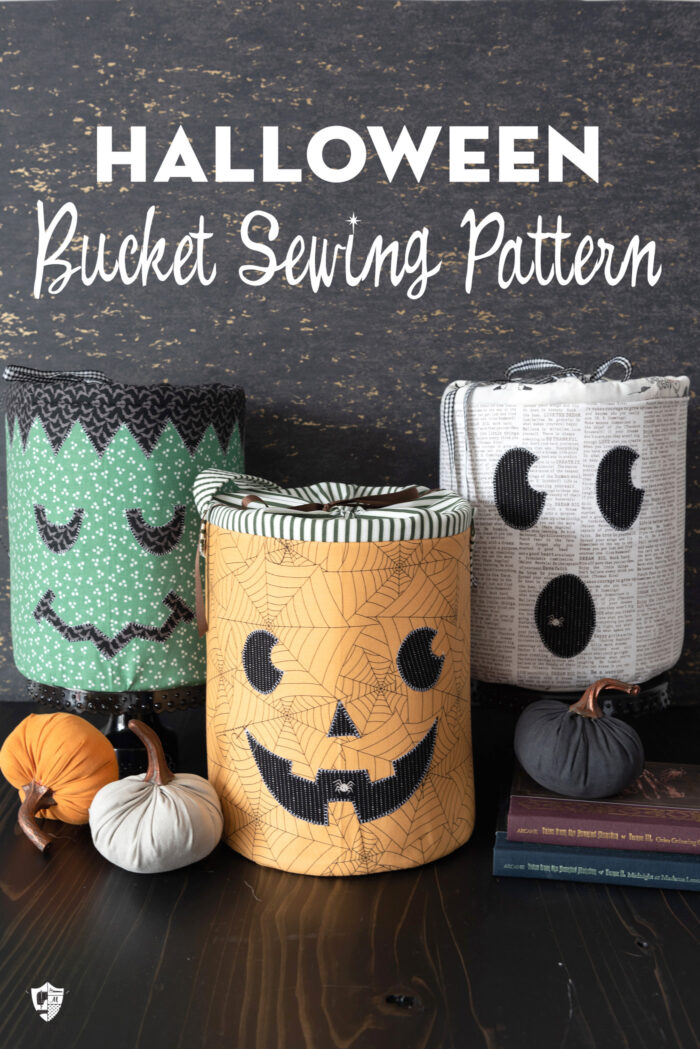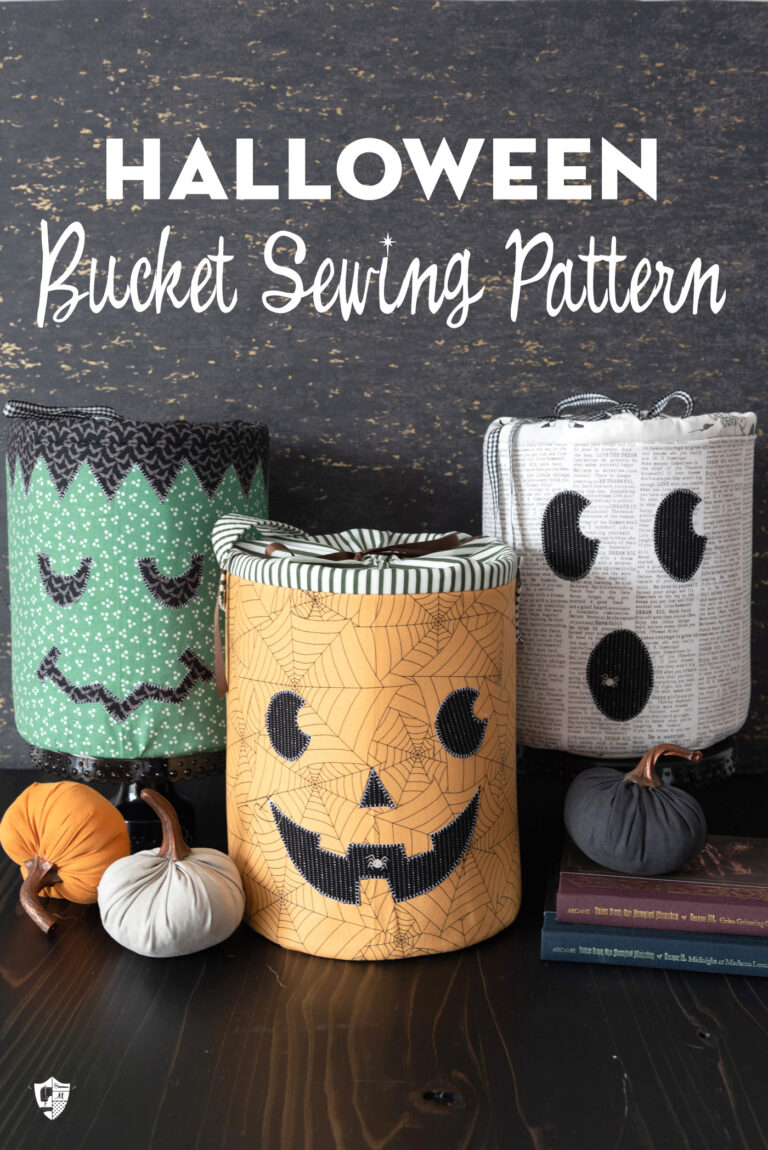 Last week I had the idea to stitch up some fun fabric Halloween Buckets. It was one of those ideas that jumped into my head and would not leave. I love it when I get ideas like that (which unfortunately doesn't happen often enough LOL!)
Table of Contents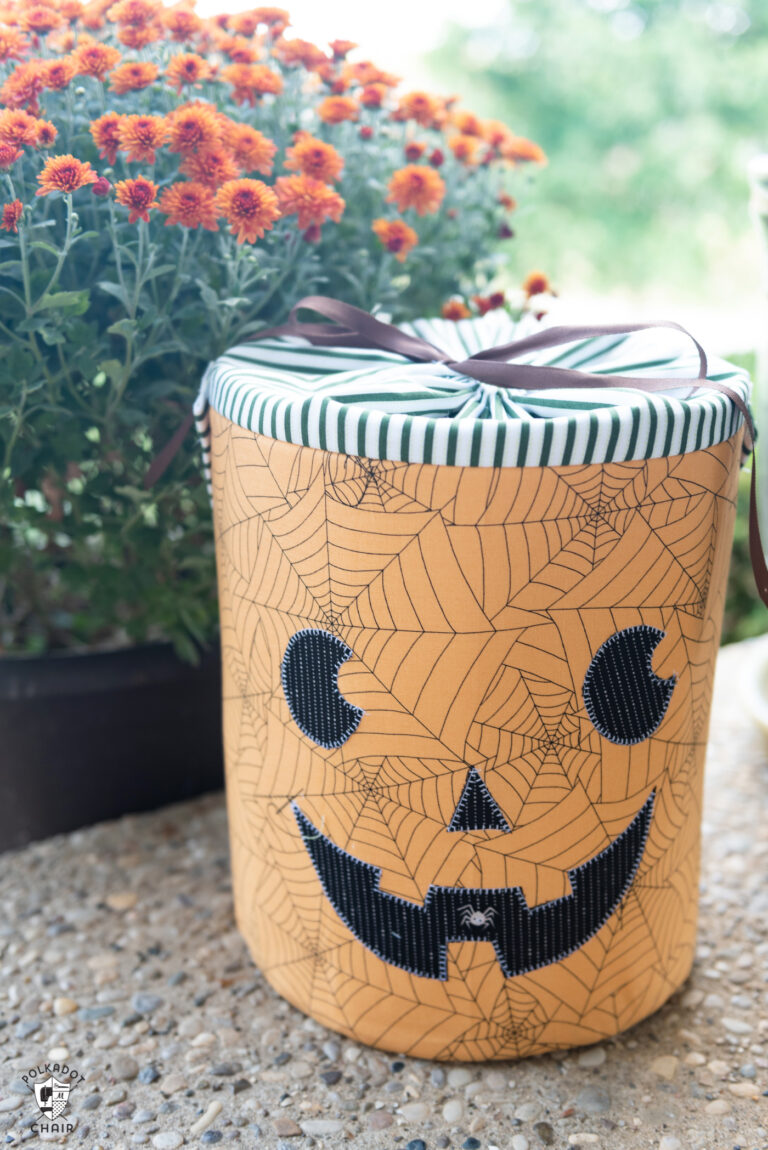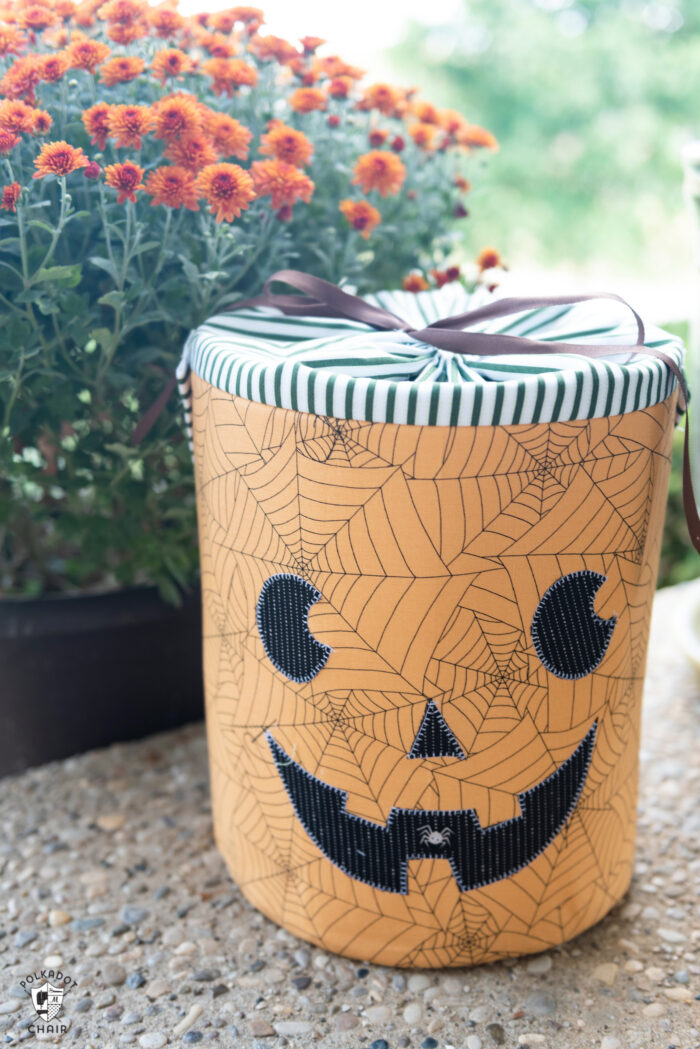 I sitched up the buckets one afternoon and was about to write the pattern update when I then realized that I could also add a removable strap to the buckets, making them perfect for trick or treating!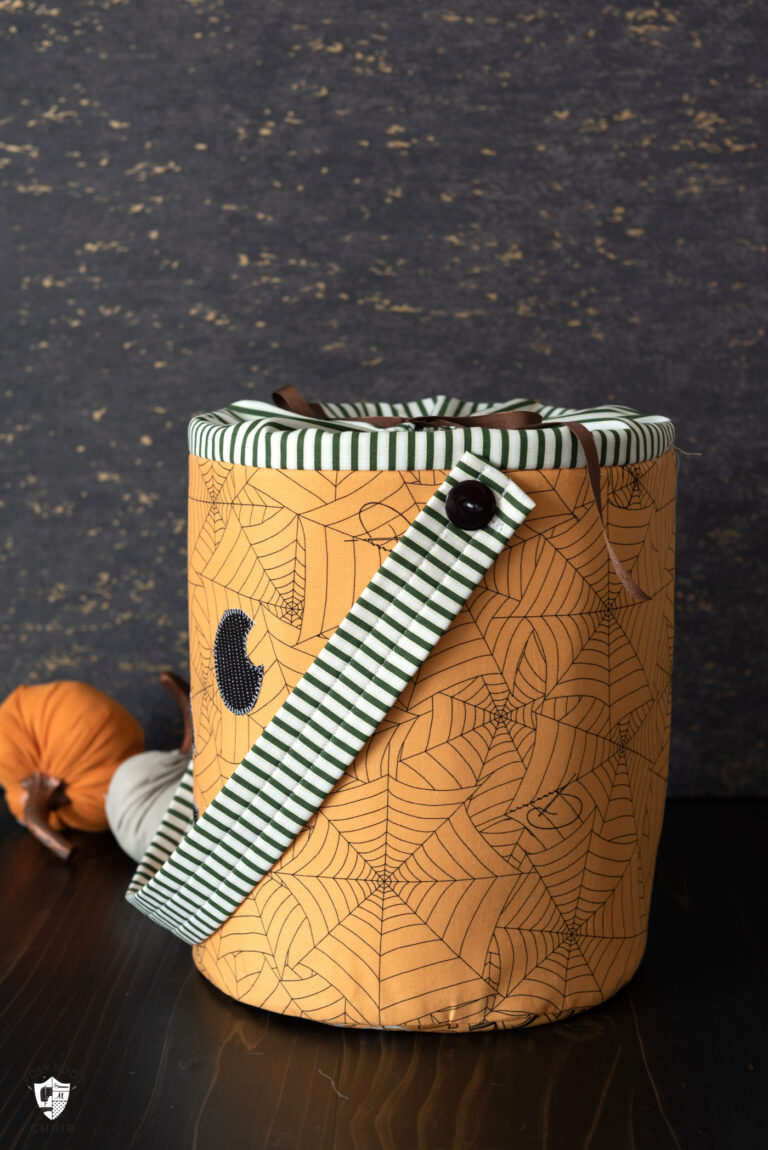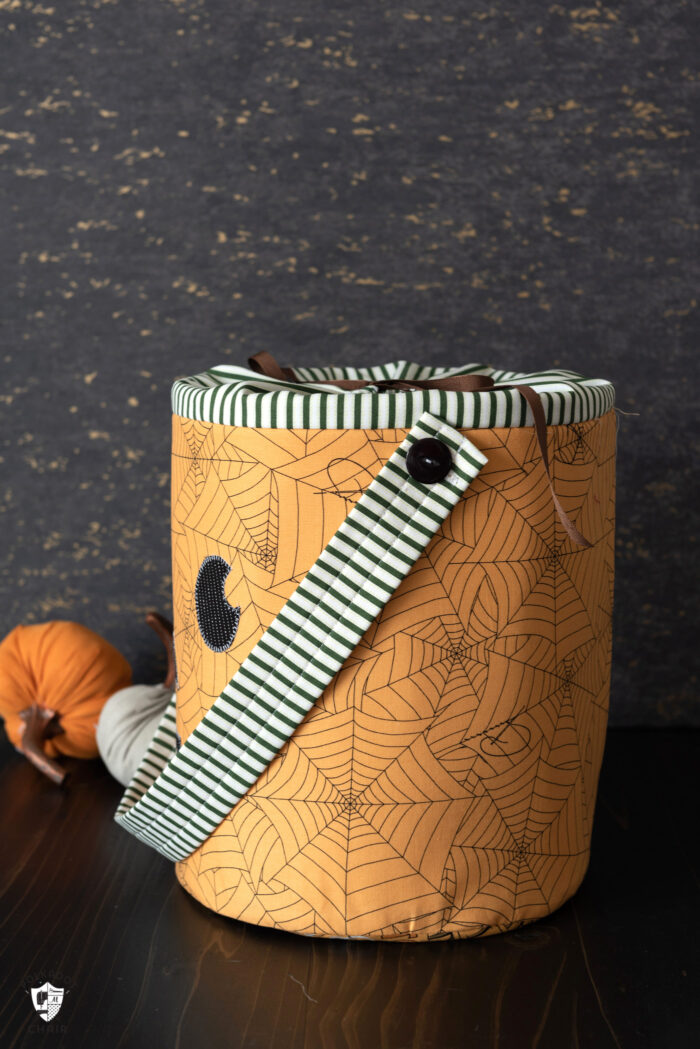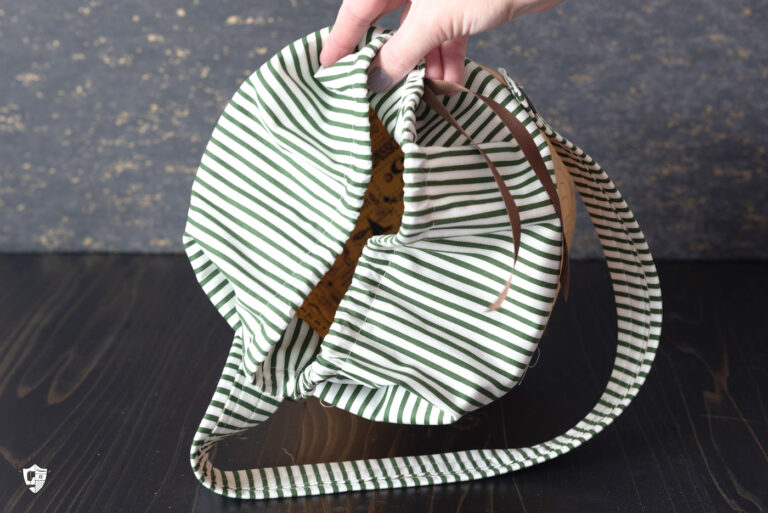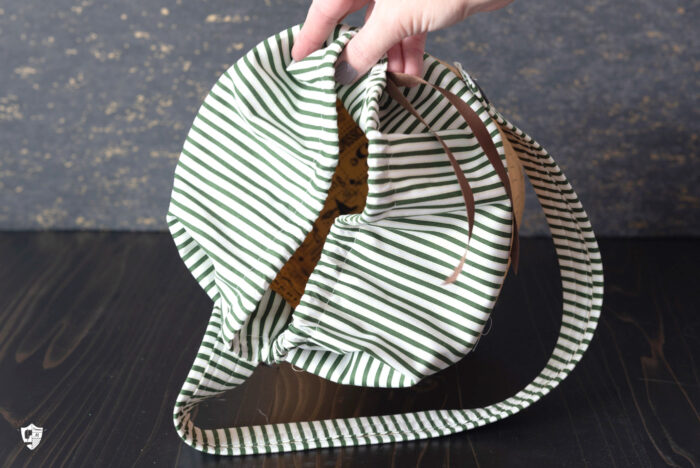 About the Halloween Bucket Sewing Pattern
These bins/buckets in today's post are all made using my Padded Storage Bins Sewing Pattern. It's actually one of the very first sewing patterns that I released several years ago and is one of my "go to's" when I need a quick gift! (They are great gifts for kids and are just the right size to store anything from legos to matchbox cars!).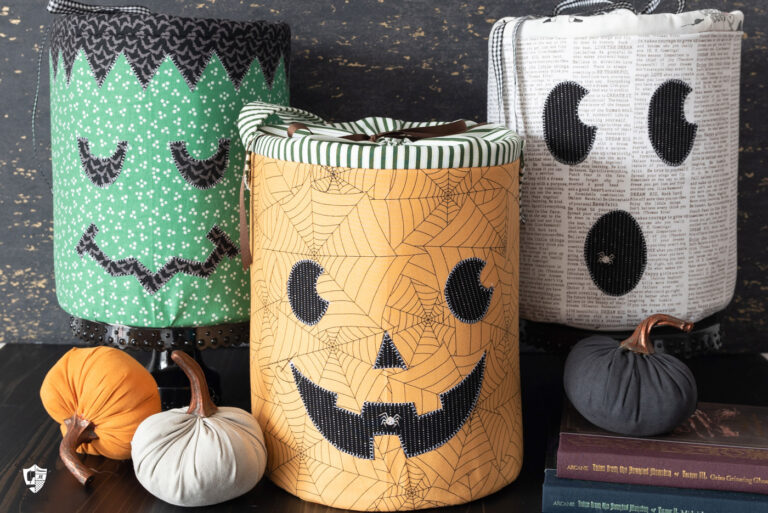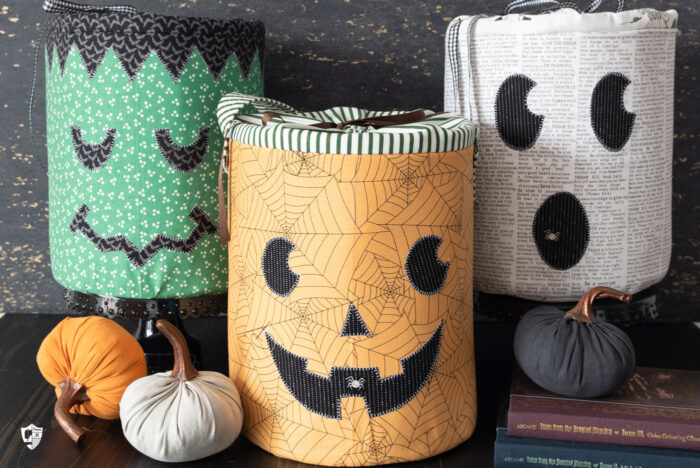 I've updated the pattern in the shop. I've added a 2nd and 3rd PDF that you can download that includes instructions to make the Halloween Buckets which also includes strap instructions. The Halloween Applique patterns are included in the download as well.
If you have purchased it in the past you should already have an email with the updated info waiting for you in your inbox.
Let me tell you a bit about the Halloween Buckets
Jack O Lantern Halloween Bucket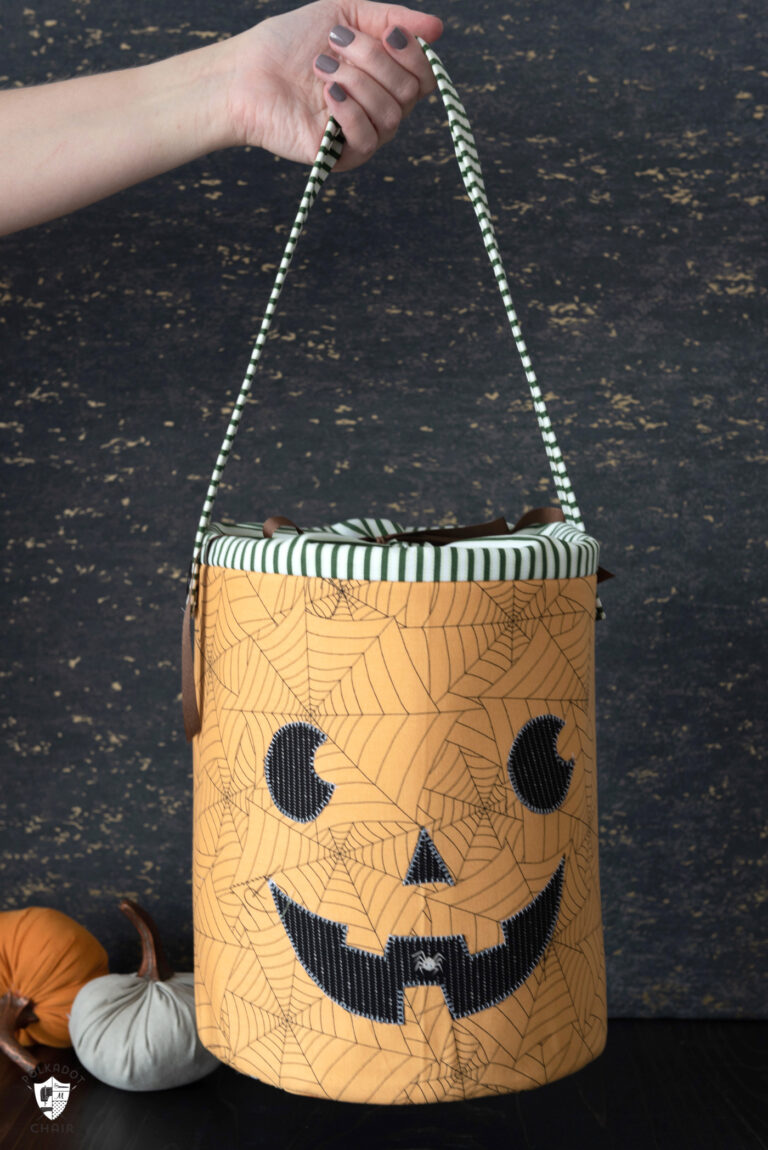 This bucket features a simple Jack o Lantern face which is raw edge appliqued to the bucket. The applique is added to the large size bucket before the bucket is sewn together. You can also add "Jack" to the Medium size bucket/bin.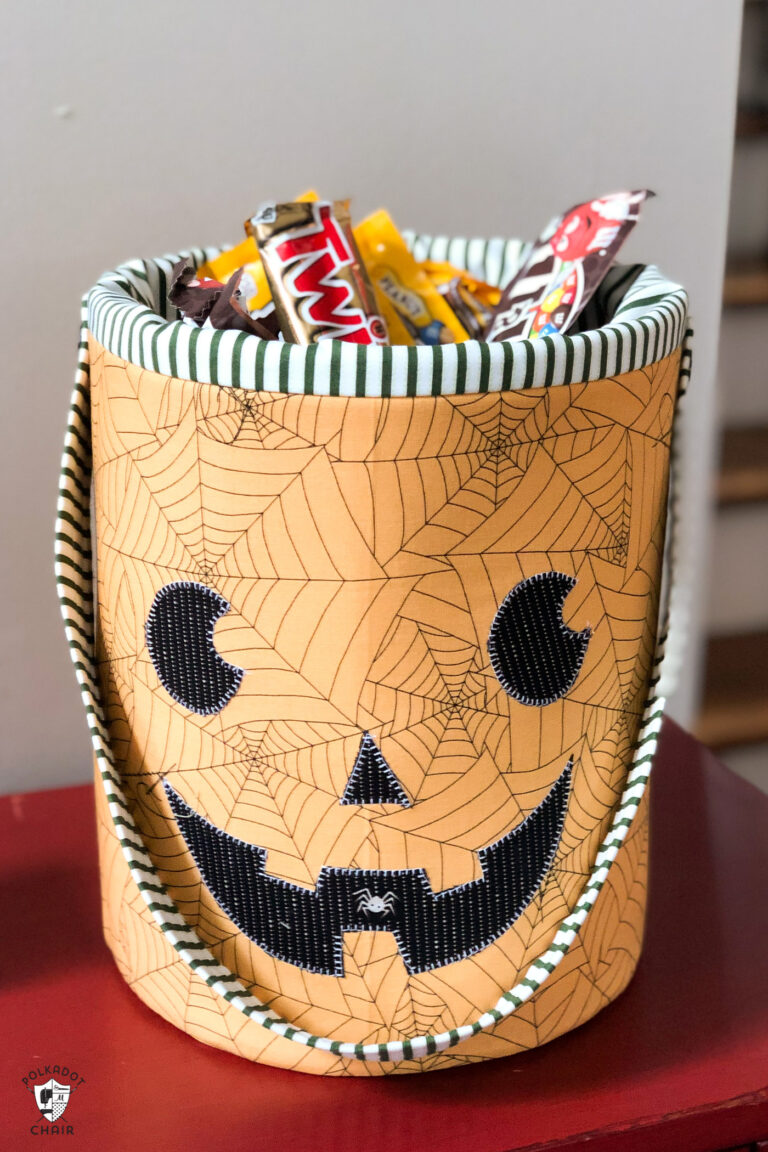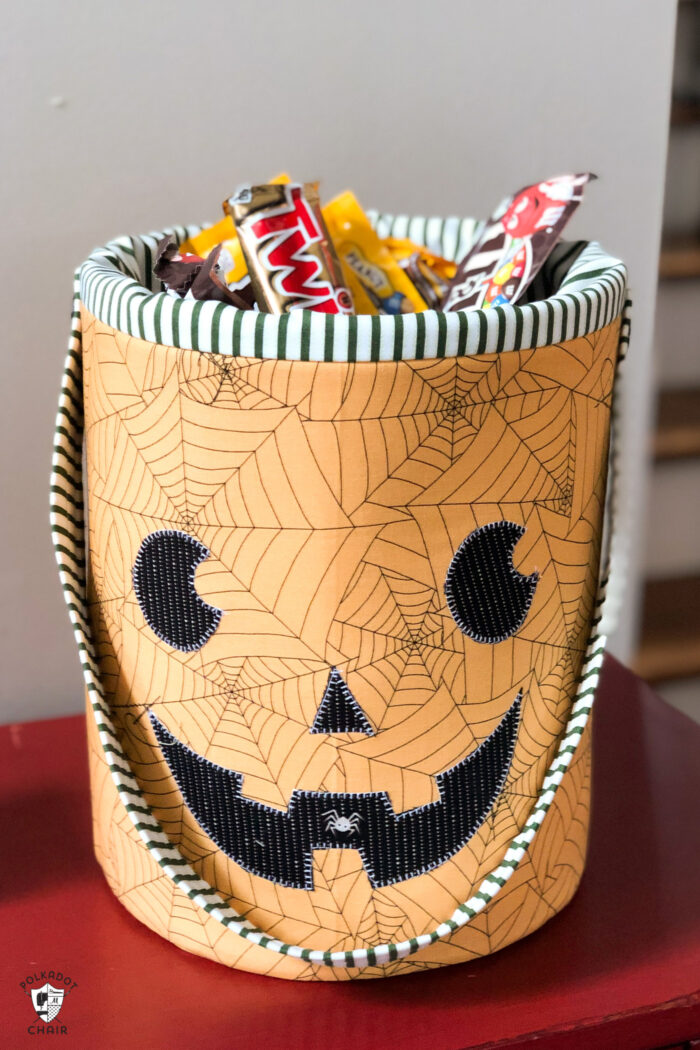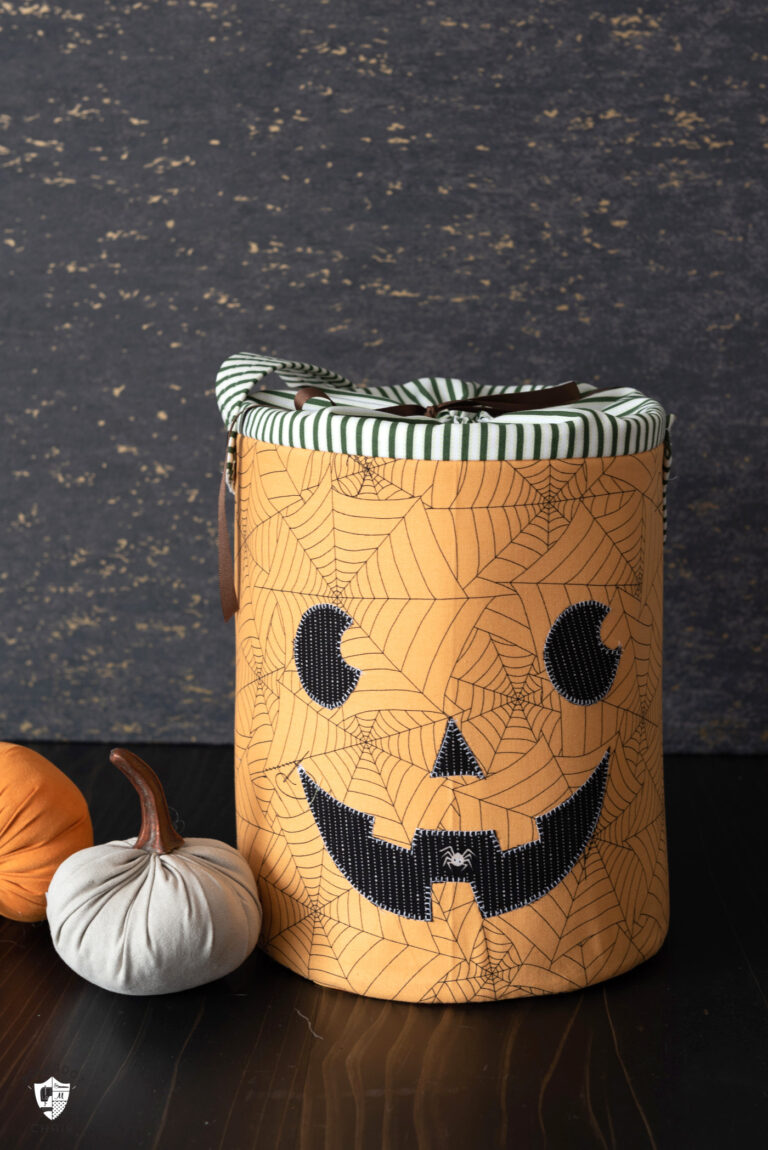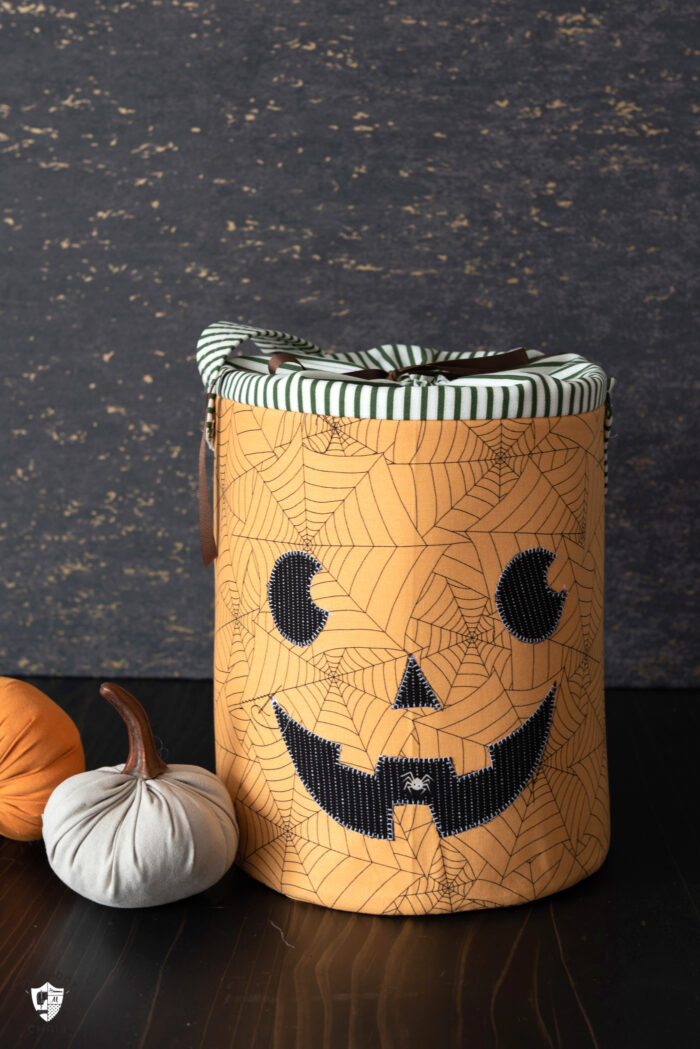 The fabric on the bucket in the photo is from Costume Maker's Ball (the orange) and Kindred Spirits (stripe) from Riley Blake Designs.
Ghost Halloween Bucket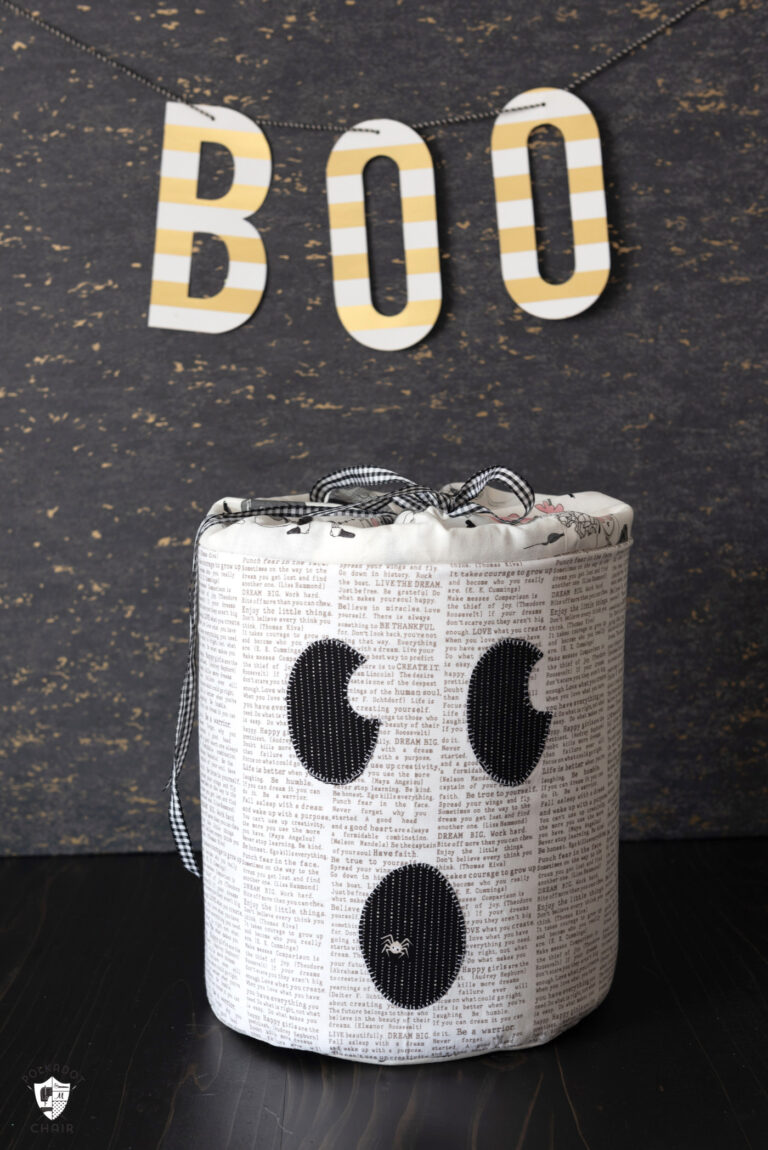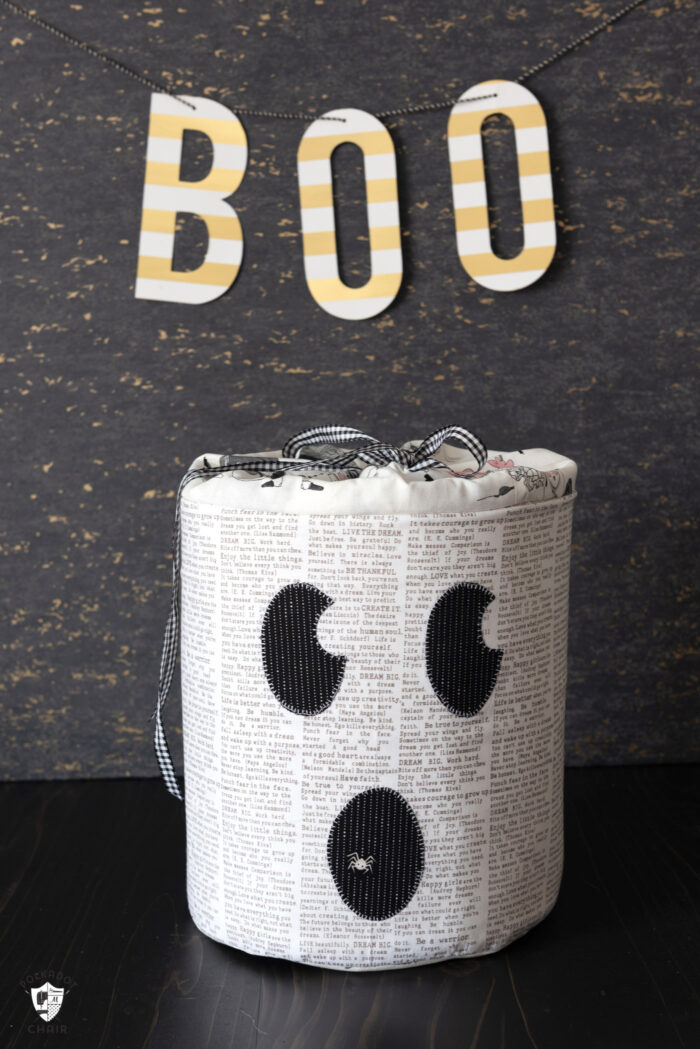 To create a ghost, simply stitch up your bin in white fabric (or something close to white, like a text print or a low volume print). Then add a face with the included applique pattern with a bit of black fabric.
Frankenstein Bucket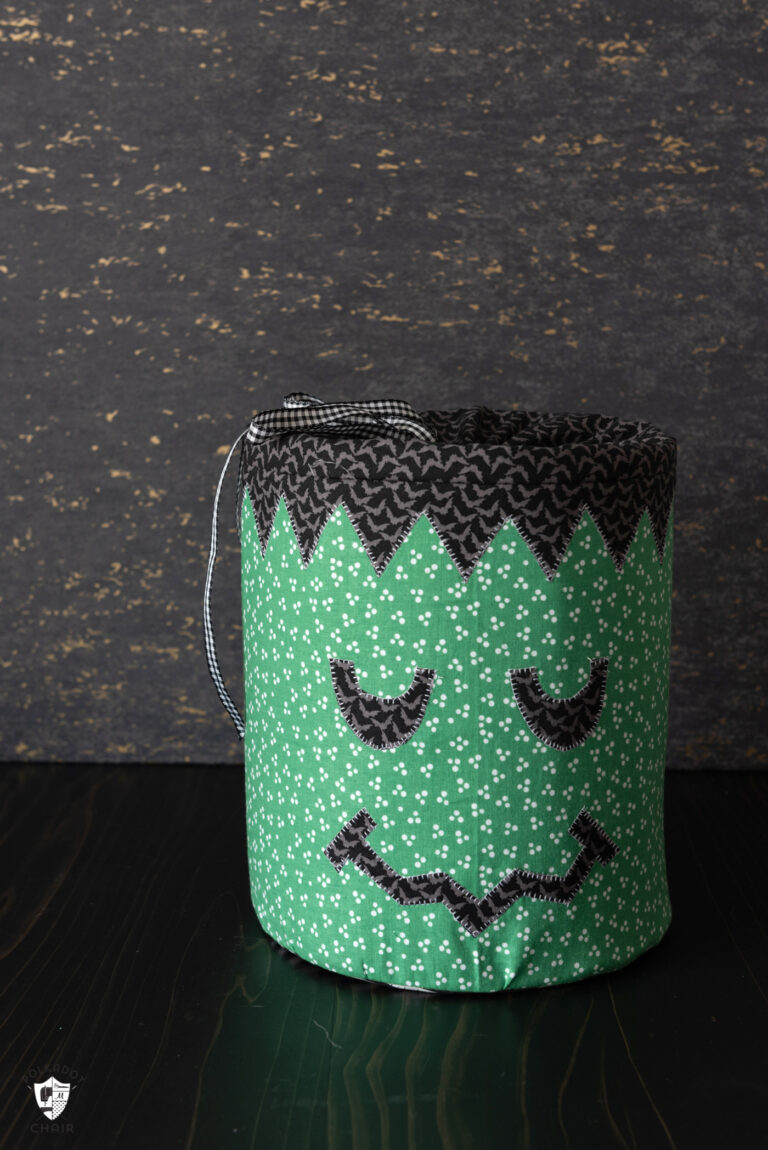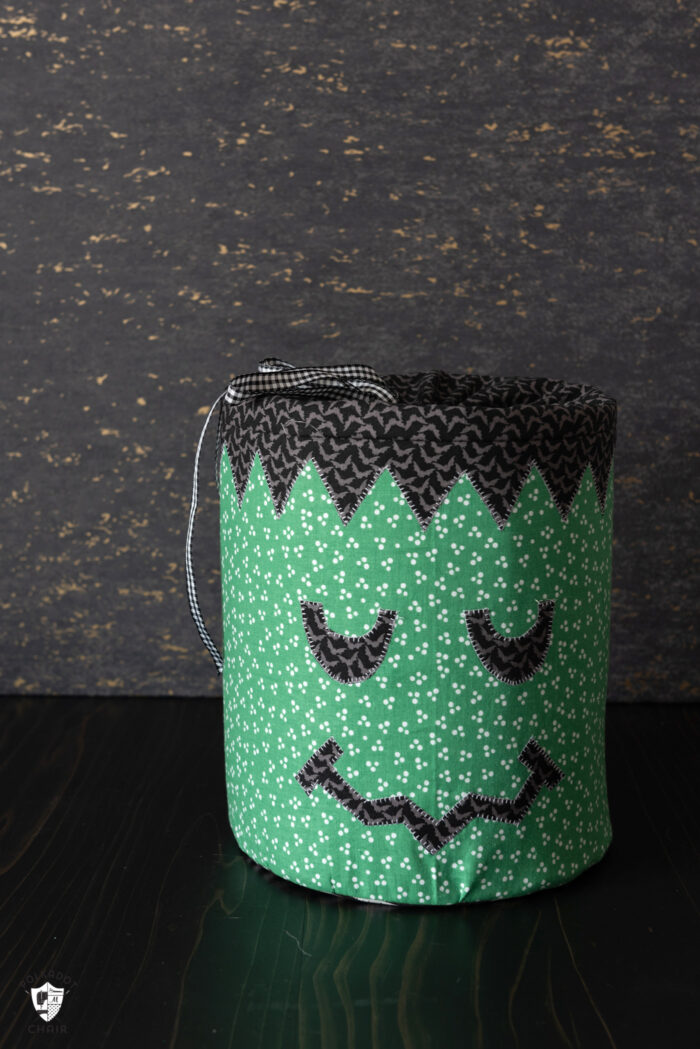 Frank is created using a bit of the green fabric from my Let's Be Mermaids fabric line. He has a fun hairdo too!
If you make Frank you'll need to trace his "hair" several times so that the applique piece is big enough to cover the entire circumference of the bin. Just trace the image over and over again on your paper until it's long enough. Then cut it out and applique as directed. The hairline piece is applied right at the top of the Bin Outside Piece.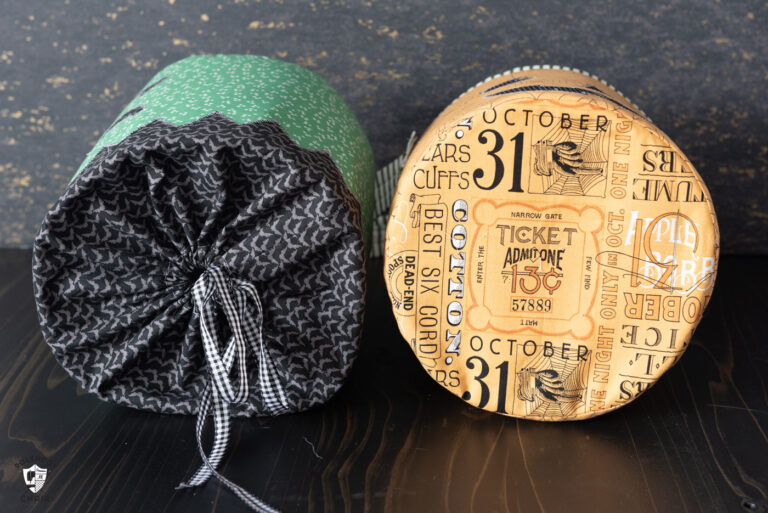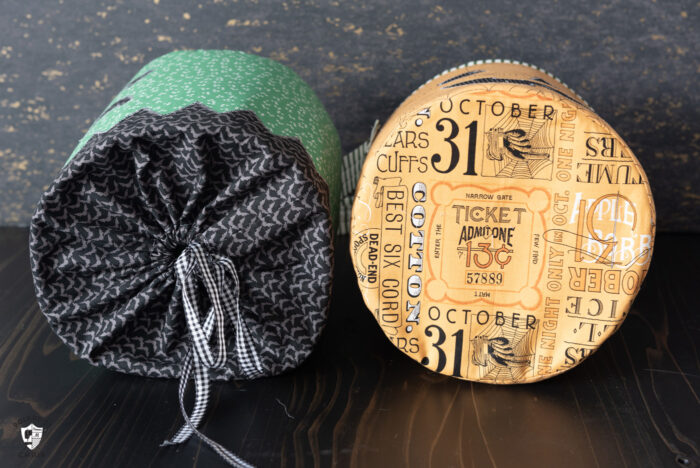 How to Get the Bucket Pattern
The pattern is listed in my pattern shop. Just use this LINK. It will be on sale for THIS WEEK only! Take 25% off your pattern with the CODE: HALLOWEEN (code ends October 7th, 2019).
It is offered in PDF format and in print format.
If you buy the Print Version of the pattern you will need to download the pattern supplement online (it is not available in print). If you do this, just shoot me an email and I can send you the supplement via email.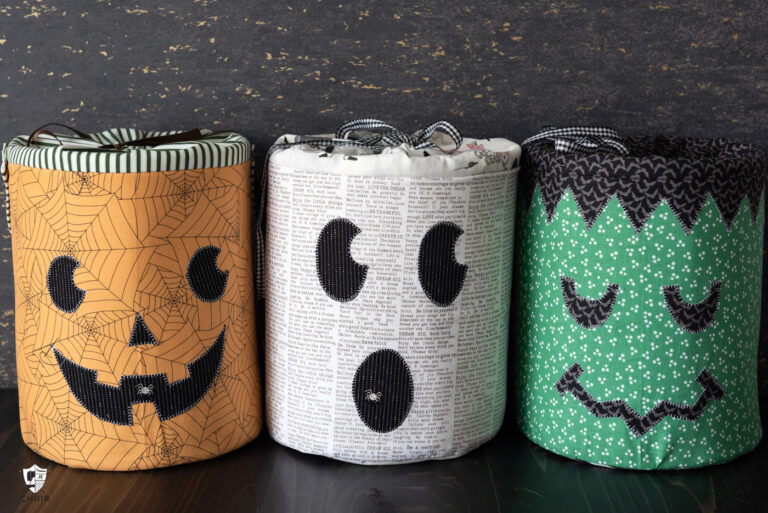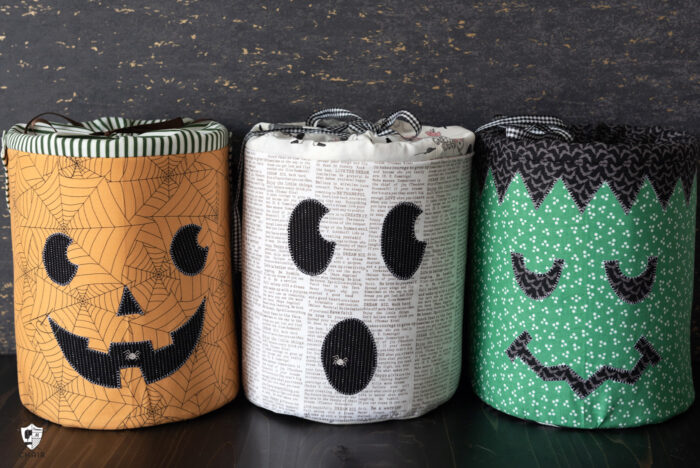 Christmas Buckets Are Coming!
I got so excited making these that I have decided to create a special set of appliques for Christmas as well! Keep an eye out for that release sometime in November. It will be complimentary to everyone who purchases a pattern, but the pattern will not go on sale again. So you might want to grab it now.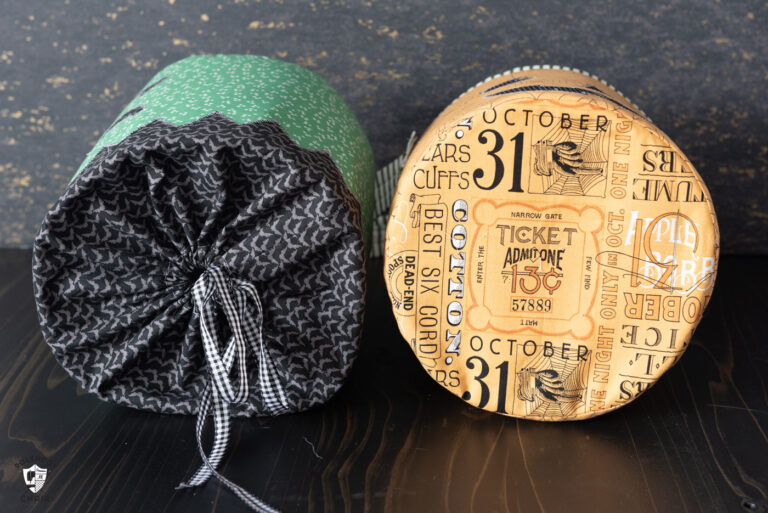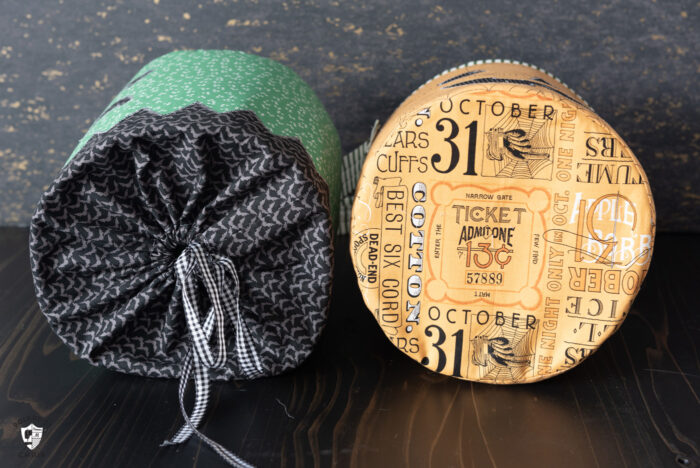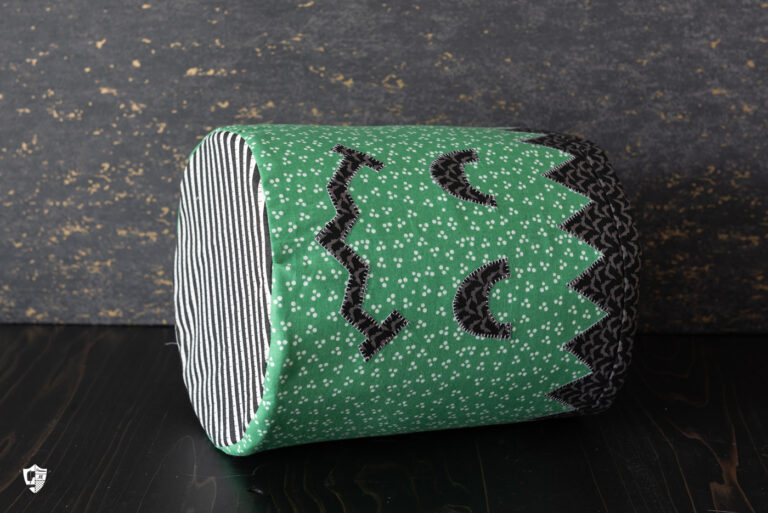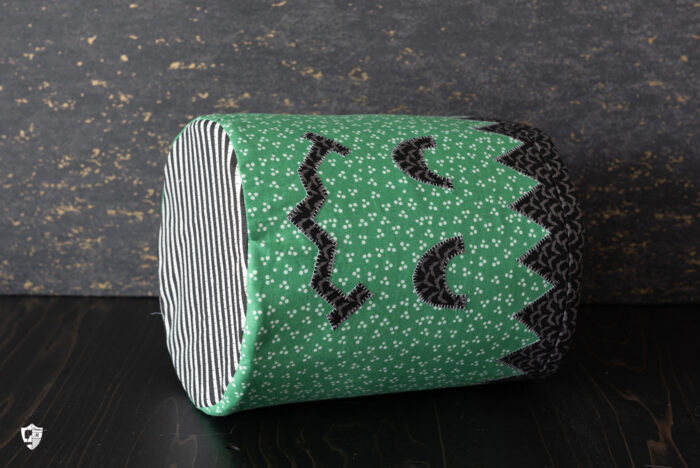 A few Free Halloween Sewing Patterns
Witch's Silhouette Pillow Sewing Pattern
Spiderweb Quilted Table Topper Pattern