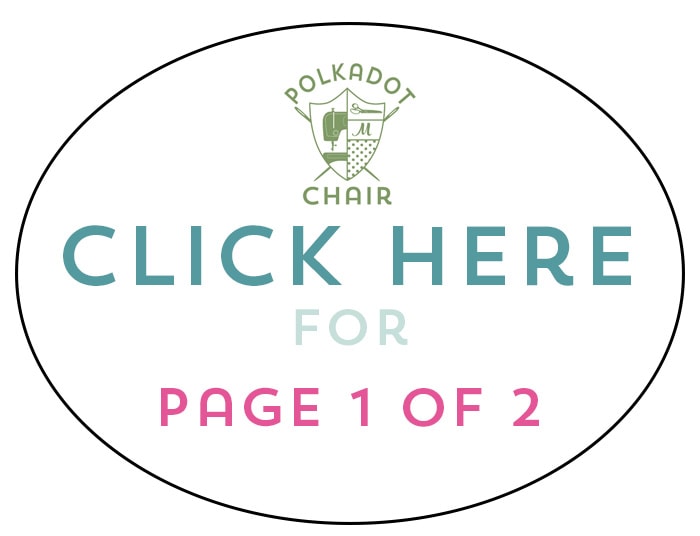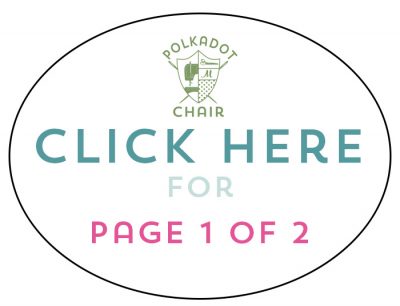 Okay, so now onto the how to. You're going to need (contains affiliate links):
-Converse Tennis Shoes, you can pick them up here
-Colored craft paint
-Fabric Medium for craft paint
-Iron
-Monogram Font – mine is purchased from Font Brothers, you can find free ones online if you look.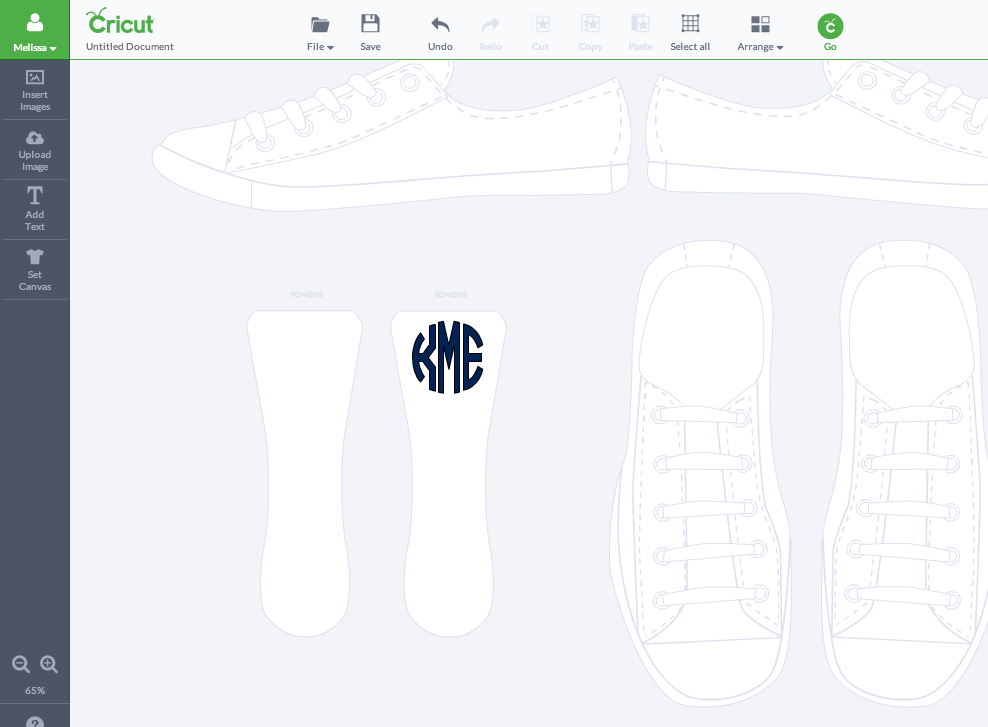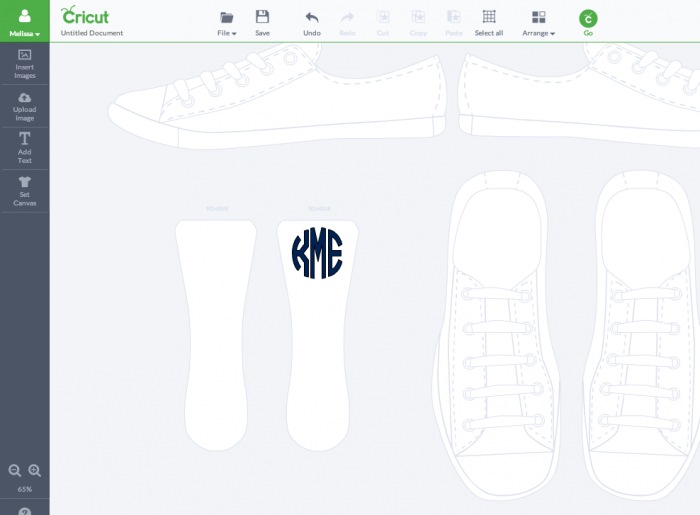 I started by opening the Cricut Design software and choosing "converse size 7" as my canvas. Then I used my fonts to design the monogram I wanted. (make sure that you "attach" the letters to each other on the software).  Since the canvas was set to converse, I knew the monogram would fit on the tongue of the shoes.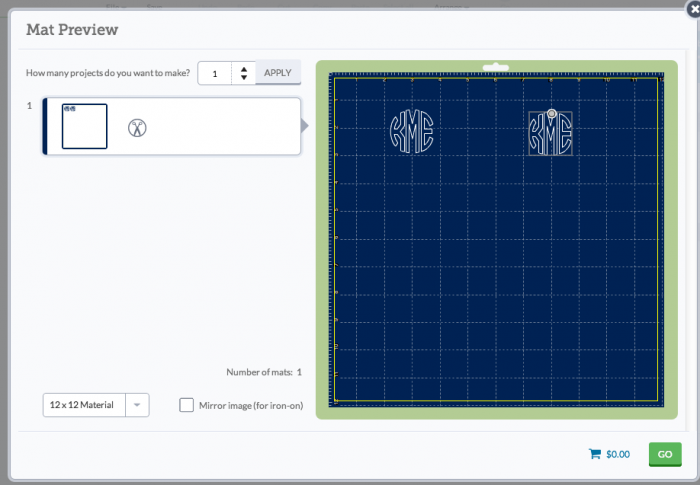 Next hit Cut, then use your mouse to move the monograms a little bit away from each other (you need freezer paper around the monogram to work as mask), and click MIRROR IMAGE.
Next, place your freezer paper shiny side UP on the mat and cut using a paper setting.  You need the shiny side up, because it's slippery and you won't get a clean cut if you have it facing the mat.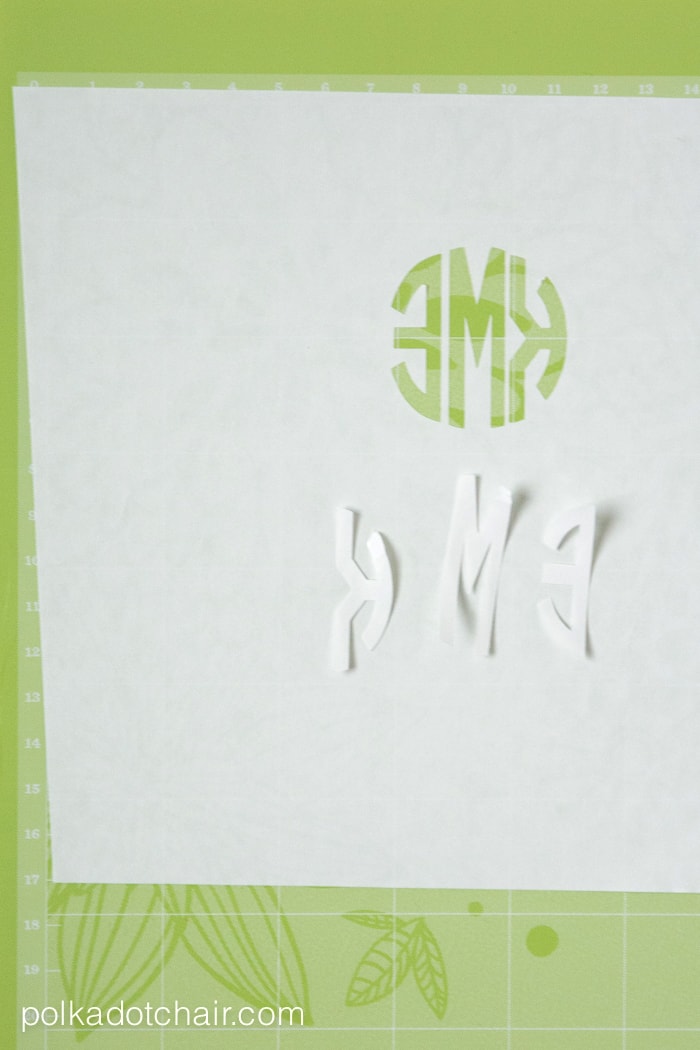 After it's cut, discard the letters (if you have A, R, Q, O etc… save the inside of the letter, you'll need it).  Then cut out the newly made stencil to the size of the tongue of the shoe.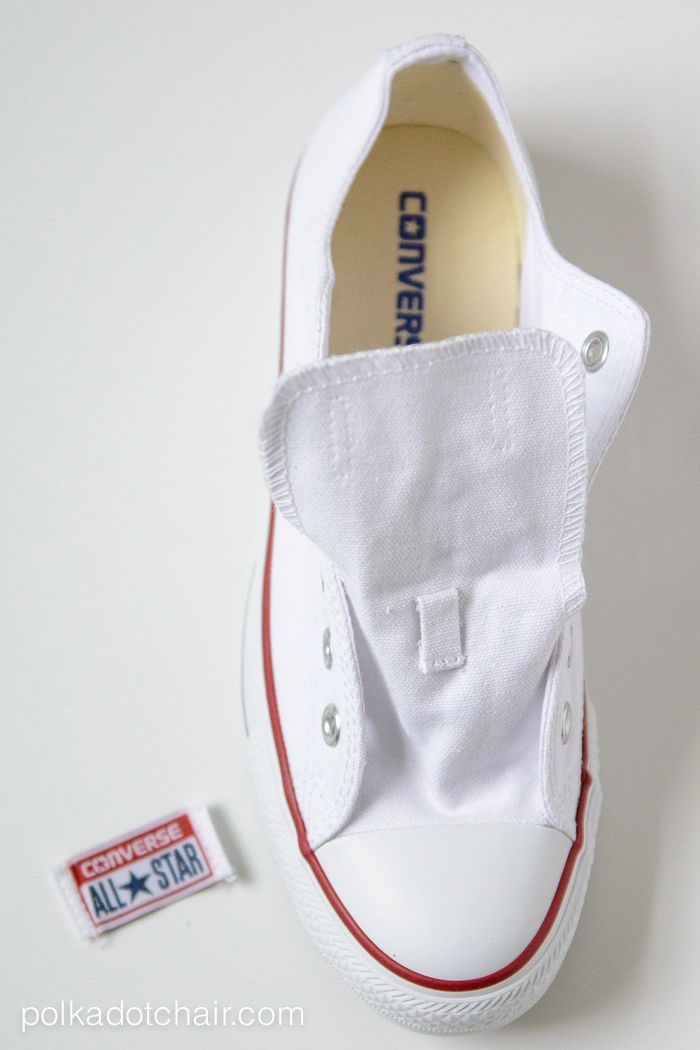 Unpick the converse logo from the tongue and take out the laces.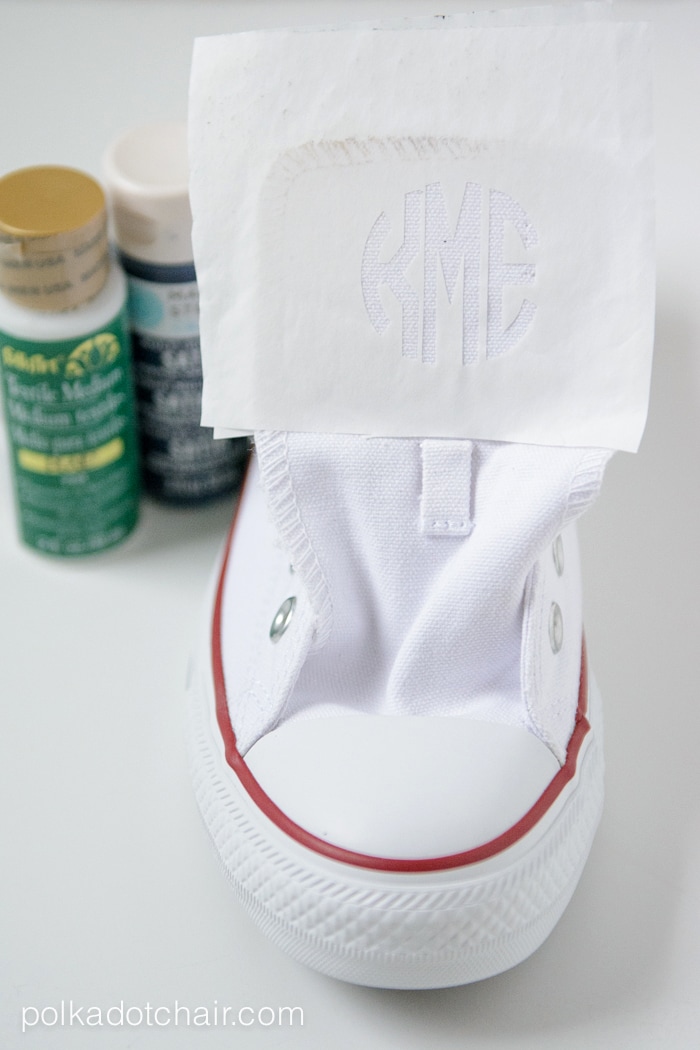 Iron the stencil onto the shoe shiny side down. Make sure it's centered. If you have letters with insides (O, R, A etc) iron the inside of the letter in the proper place on the monogram. Iron another piece of freezer paper to the back of the tongue. Let cool.
Mix the acrylic paint and fabric medium according to the package directions. Then using a sponge brush VERY LIGHTLY dab the paint over the stencil.  You only need one thin coat.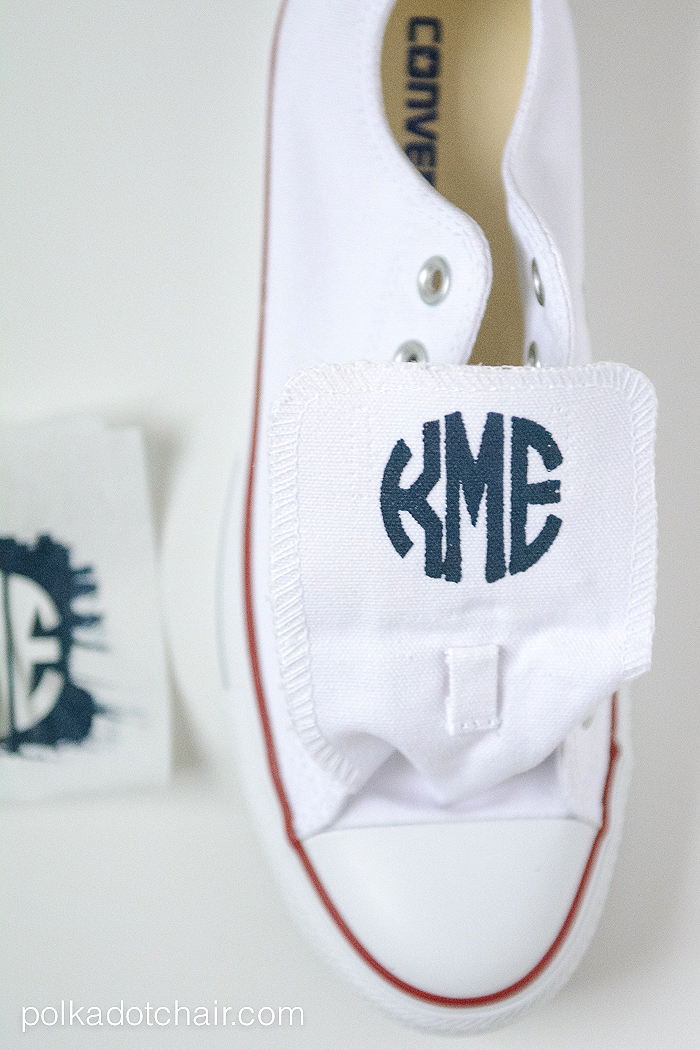 Let it dry and peel off the freezer paper. Press the tongue with an iron one more time to set the ink.
Relace and you're done!!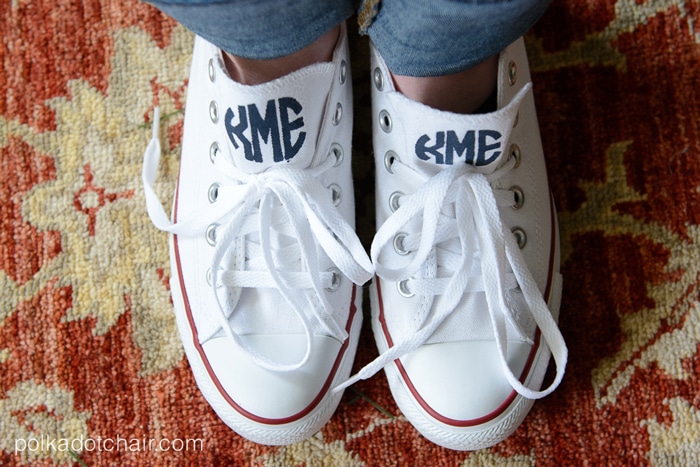 You might want to spray them with stain block before you wear them, to keep them nice and white. I'm not sure how well the monogram would hold up in the wash.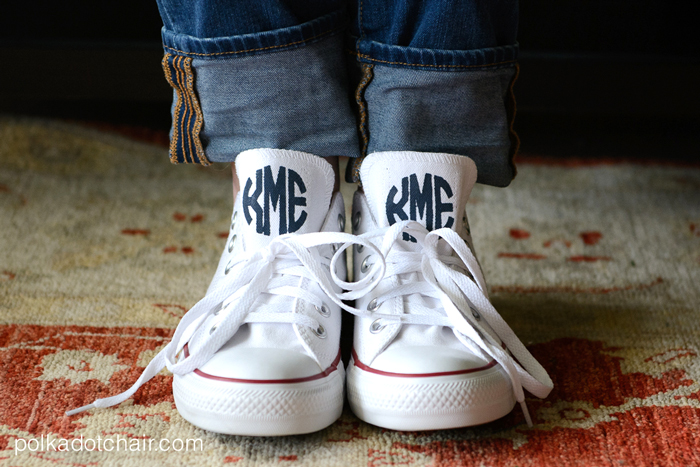 If you'd like more information about a Cricut, click over to their website to read more and find out about the current specials.

If you enjoyed this project, you may also enjoy the projects in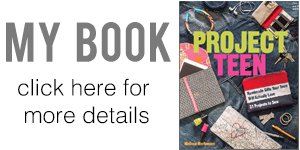 book!
Connect with me:



Print Friendly