We are in the "home stretch" when it comes to Christmas Sewing and I hope that all of you are now done with all of your gifts! If not, this sewing pattern for a simple earbuds case (or business card case) can be whipped out in less than an hour, making them a great last minute gift idea.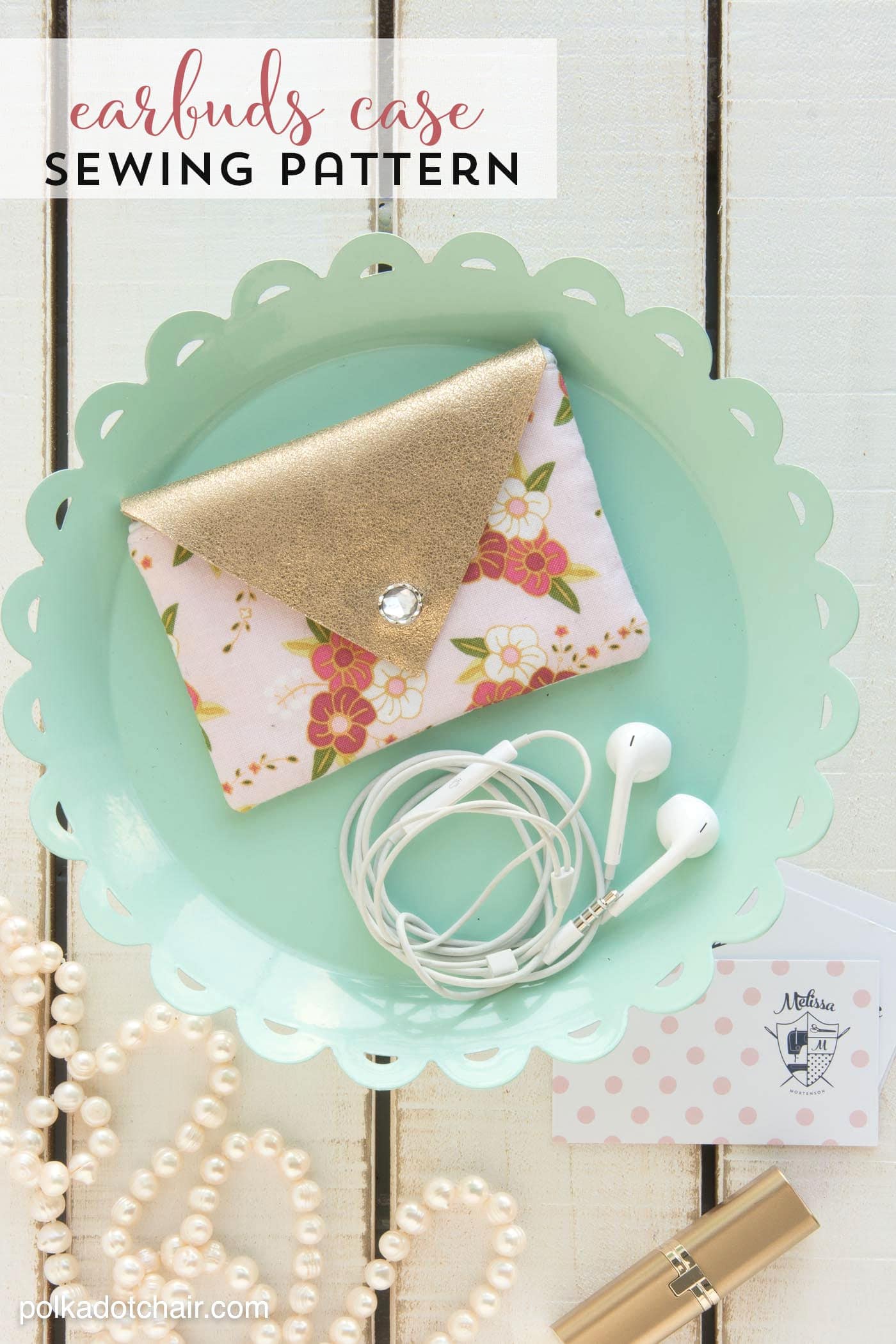 A few months ago I told you about my next fabric line coming in 2016 called Wonderland (read more about it here). Well I don't have any ACTUAL fabric yet but I do have lots of bits and pieces that are strike offs. The fabric mills send small samples of each print in the line to the designer to get their "ok" before they print the bolts and bolts of the fabric. These are called strike offs. Sometimes the strike offs are spot on and sometimes they are FAR FROM it.
I've quite a few little bits of these strike offs (less than a fat quarter in size) and have been stitching up a few projects with them. One of the projects I made was this little earbuds case for my post over at Tatertots & Jello this month.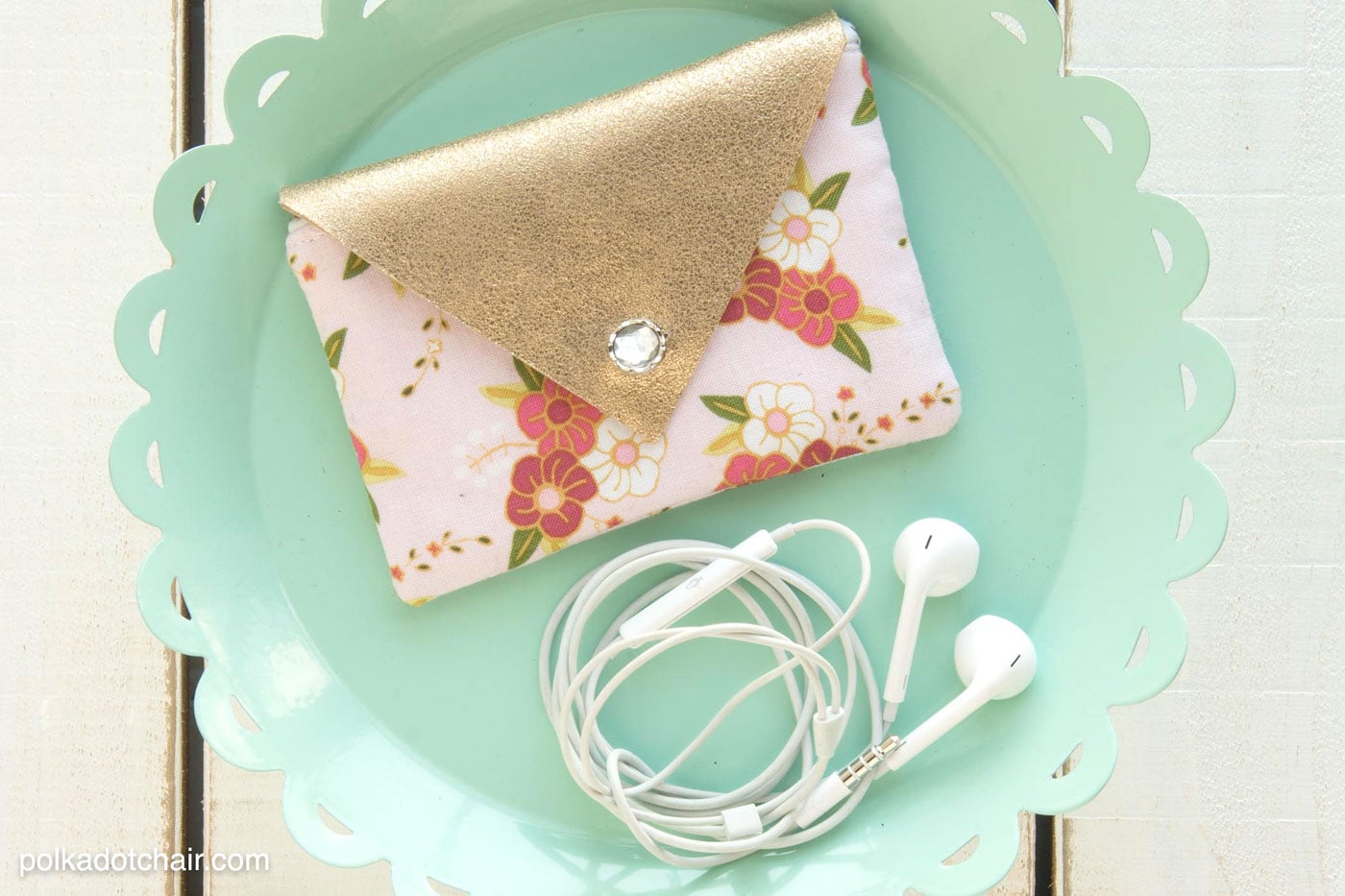 This little case is just the right size to hold your headphones or business cards or a lipstick for a night out. It features just a tiny bit of metallic gold leather to dress it up a bit.
CLICK HERE to get the FULL SEWING PATTERN.
I've got one or two more posts to share with you guys in 2015 then I'll be signing off until January to spend some time with my family. I hope that everyone out there gets the chance to do the same. I'm really looking forward to 2016 and can't wait to share with you some of the projects that I've been working on.