Today, I thought I'd share with you what my kids made for their Dad for Father's Day last year…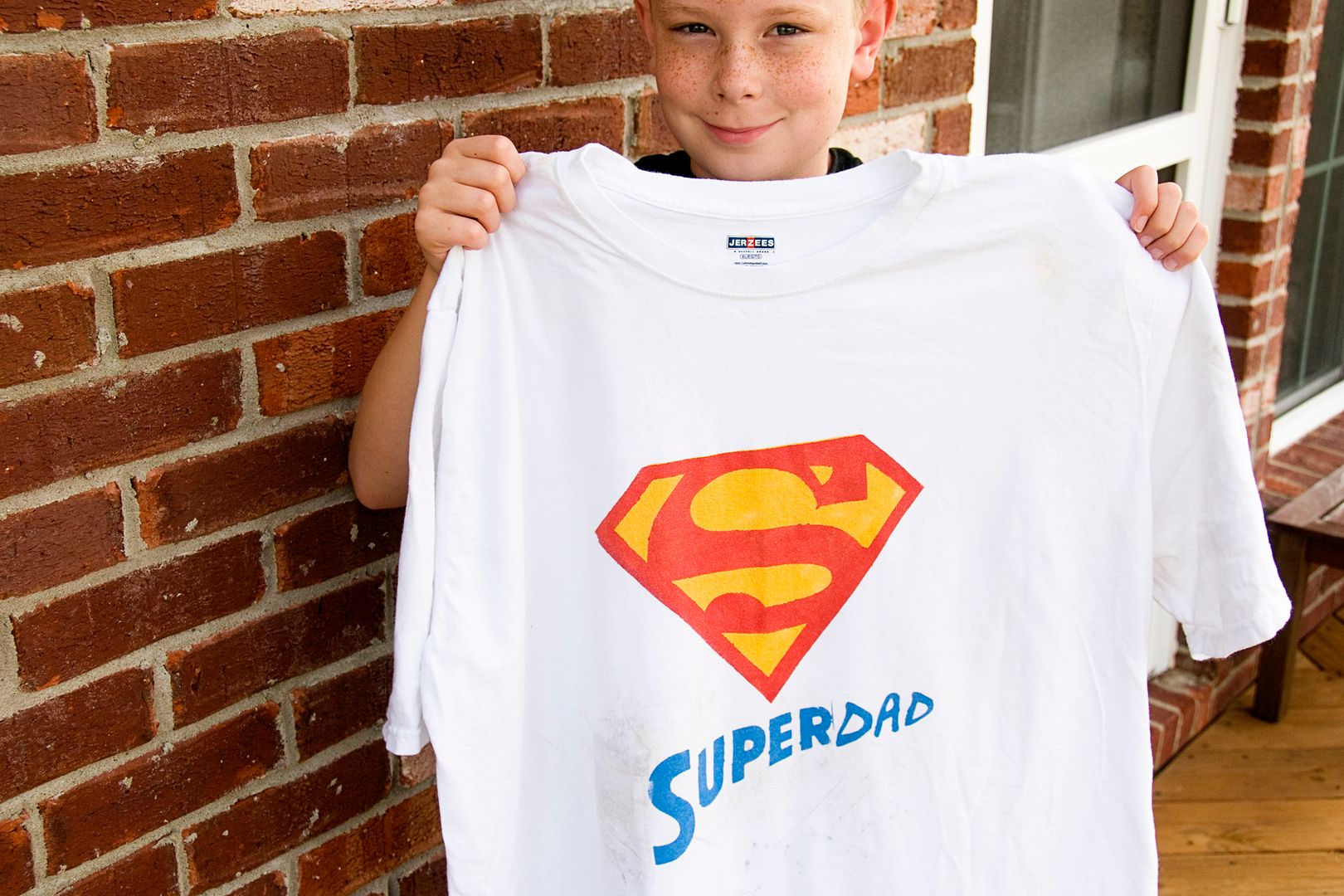 They made him a Super Dad t-shirt, using freezer paper stencils.
It was a super easy project and the kids were able to do a lot of it themselves (I had to help with the iron)…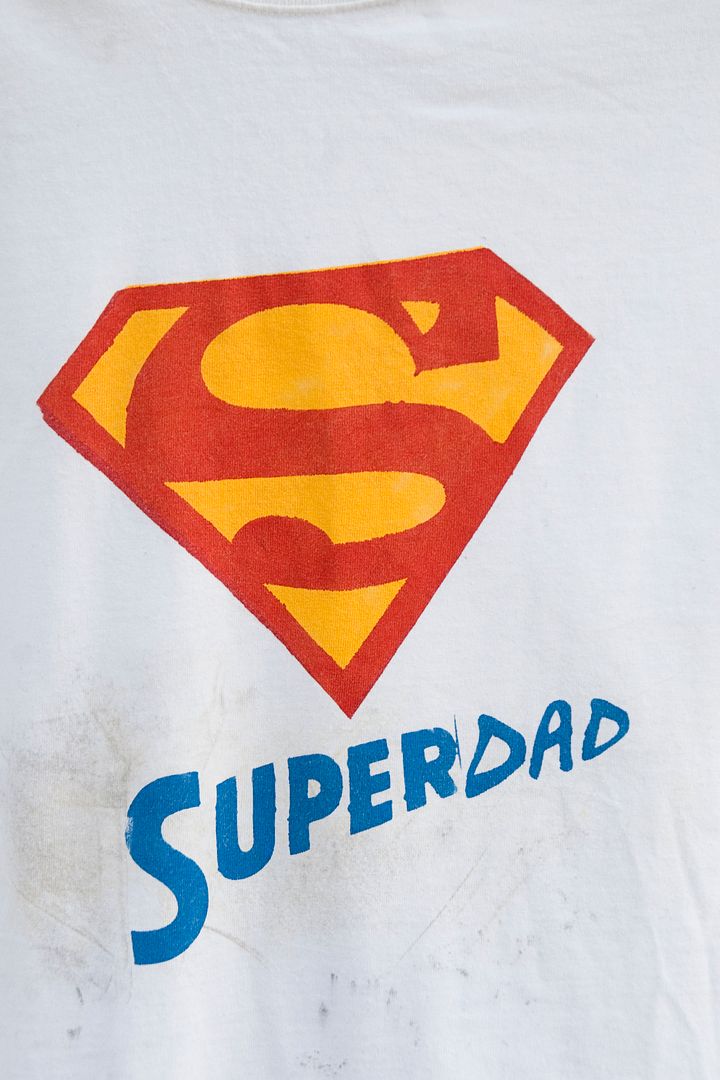 A couple of things you should know about this project…
1- The kids really DID help with it- hence the paint smudges…
2- After he got it,  Superdad proceeded to wear his brand new shirt to lay down mulch… then he wore it to paint a room… so now it's far from white.
Let's just say this is not the most perfect project I've shared here… but the idea is still fun.
If you've never freezer paper stenciled before, YOU should it's soooo easy!  All you need is a t-shirt, some fabric paints and freezer paper.  You can see a tutorial I did here using freezer paper stencils.
As for the superman image, I got it from a cricut cartridge…  for the words SUPERDAD- try using the font Adventure…
If you don't have the cricut, you can easily cut out the superman logo using an exacto knife… you can find a superman logo using a google search… just print it, trace it and cut it out.