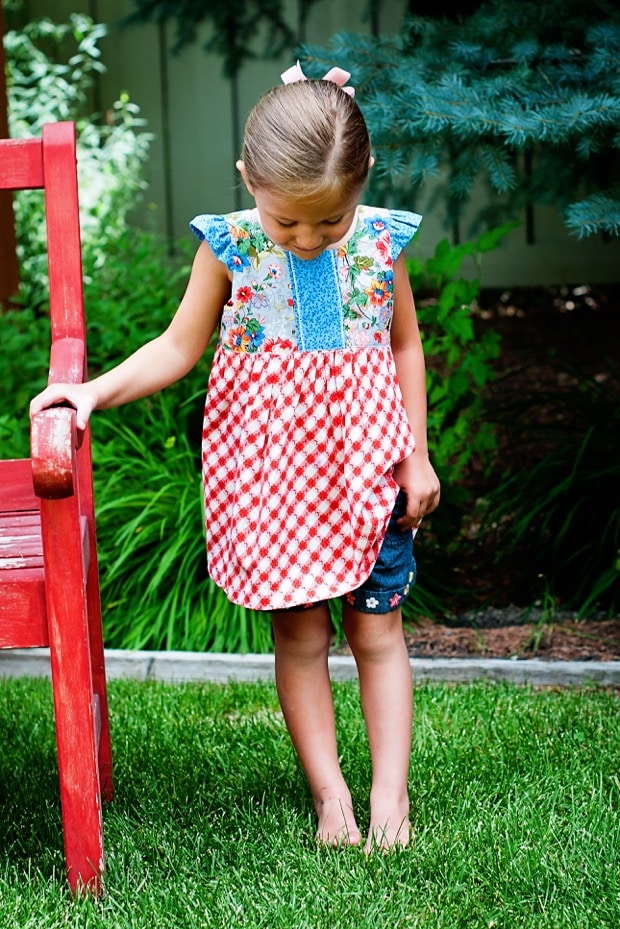 Has this ever happened to you…. You get a GREAT idea for a project, you buy the fabric and you buy the pattern. Then you spend time constructing the pattern only to not be happy with the outcome?  Maybe the scale of the fabric wasn't quite right for the pattern, or you didn't notice a large discrepancy between the dark and light fabric placement on the pattern.
Sometimes its easy for me to visualize how an item will look after it's sewn and sometimes it seems impossible.  I can't tell you how many times I've finished a project and wished that I had swapped out just one of the fabrics.
Many of you may know
Emily Taylor,
she's a Fabric Designer for Riley Blake fabrics and has been for over 5 years!  Her newest line Floribella is due out in stores this March— and look isn't it just so swoon worthy?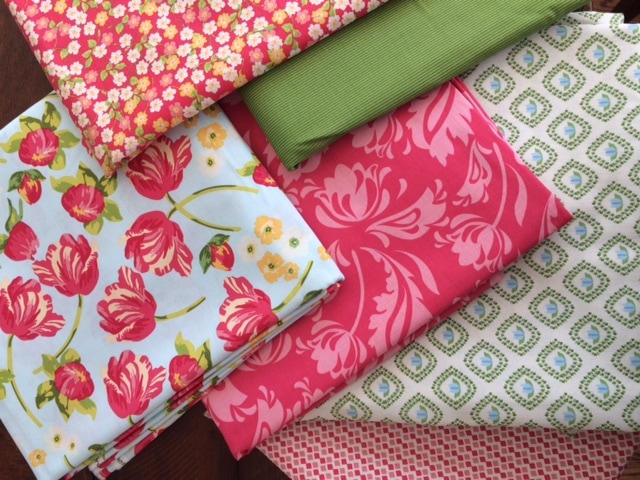 After years of designing quilts Emily started wishing there was a simple way to preview the fabric for a quilt before actually buying the fabric, or cutting up the fabric.   This idea led her to design the Pattern Jam website.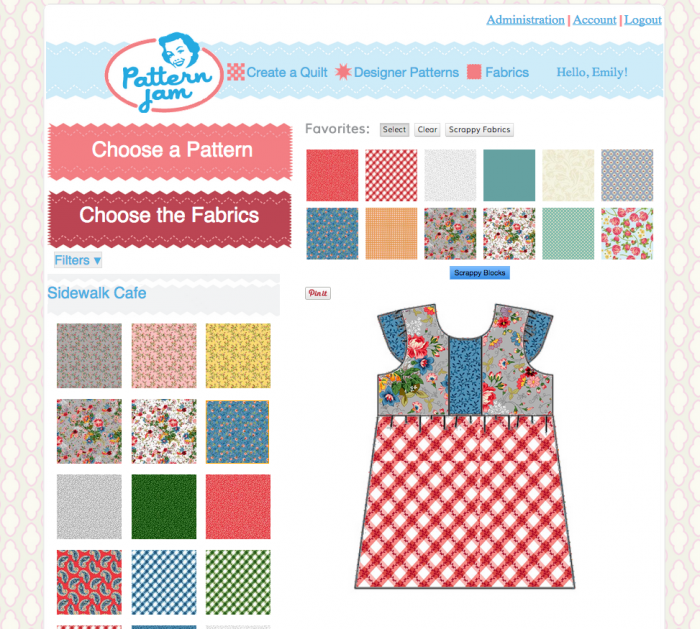 The
Pattern Jam
website is unique in that it allows you to preview the fabric that you would like to use on the actual pattern.  There are several patterns to choose from (quilts, clothing, accessories etc) and you can pick fabric designs from many different manufactures to view in the program.  When you're done you can then simply purchase the pattern and get sewing!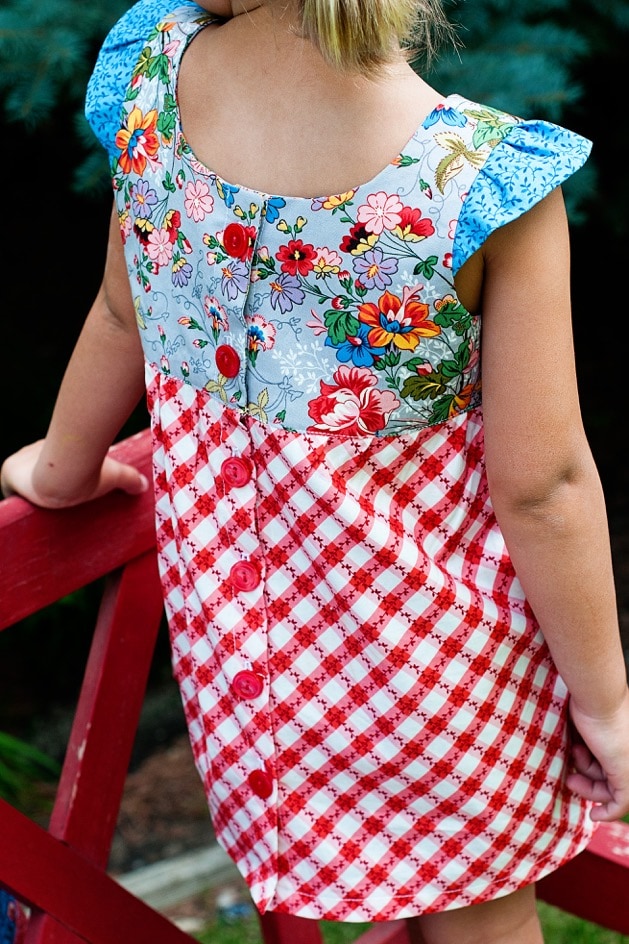 Above you can see the layout of the Hopscotch Top in Sidewalk Cafe fabric…. and here you can see how closely the finished product resembles the sketch.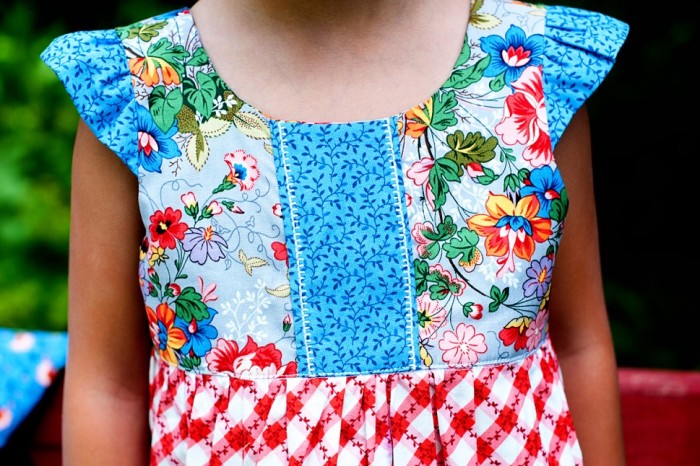 So I decided that I'd sit down and play around with it a bit this week.  I may be slightly biased,  but I thought I'd see what my Derby Style fabric would look like made into a few of the patterns.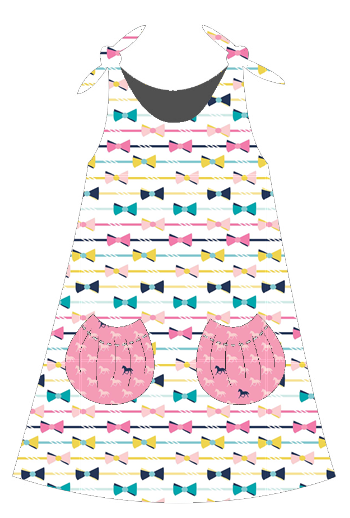 Here you can see the Eva dress in the bow tie print (pretty cute if I do say so myself!)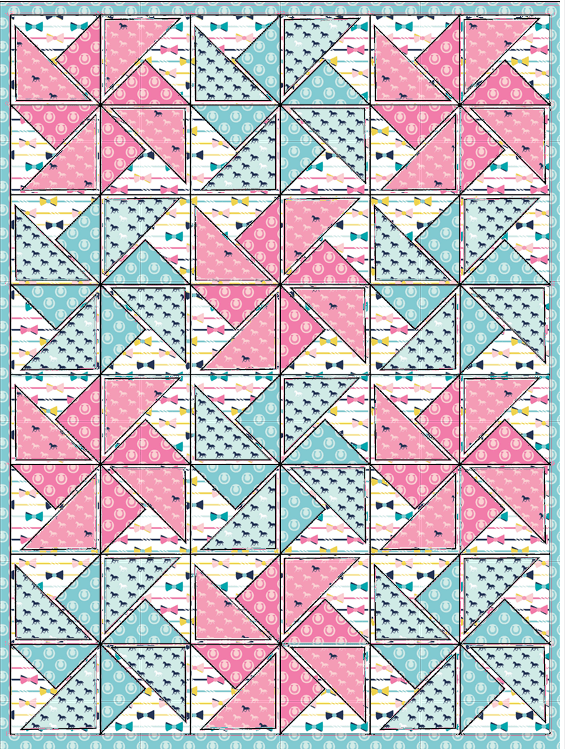 and the Liberty 2 Quilt also in Derby Style Fabrics.
 Pretty cool huh!!
*
PatternJam
is a FREE tool for designing quilts and previewing new and upcoming fabric collections from these manufacturers:  Art Gallery, Andover, Cloud 9, Riley Blake Designs, Free Spirit, Rowan and more
*The user can also select any of the sewing patterns for sale on
PatternJam
to customize with fabric (example of a dress pattern attached to use if you choose).  Any purchase made on PatternJam is stored in your account for download at any time.
As a special for Polka Dot Chair readers, Pattern Jam has made their  Clan Man Quilt pattern FREE FOR ONE WEEK ONLY!!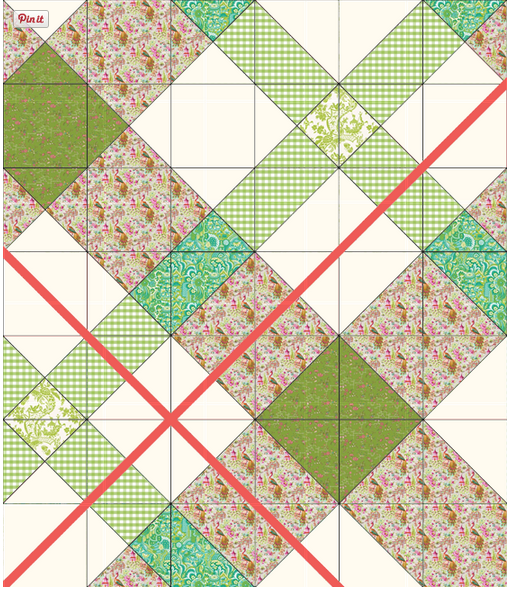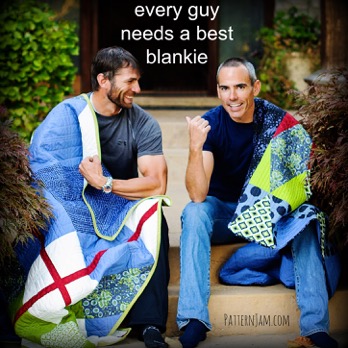 To get the pattern, just head over to Pattern Jam and design the quilt the way you'd like, register and download the pattern for free. Don't forget to download it when you're done as it's only free this week!
Since you're going to have lots of great quilt and sewing patterns to pick from you're going to need some fabric to make the pattern right!?!?!
Pattern Jam is generously offering one reader a chance to win a fabulous Miss Kate Fabric Stash!  (it's close to 8 yards total, and the selection may vary slightly from the photos)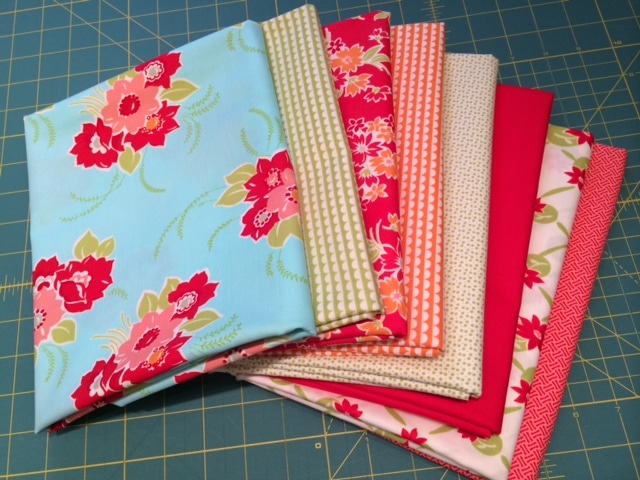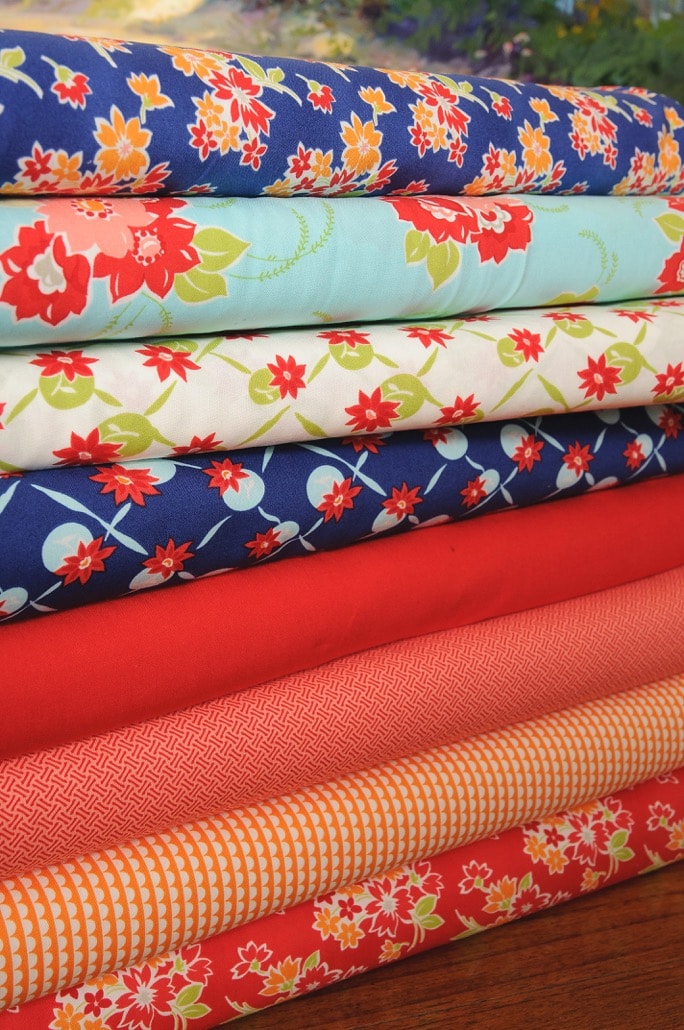 To enter….
Head on over to Pattern Jam and start playing around with fabrics and patterns, then come back here and tell me what your favorite pattern was!! You need to use the Rafflecopter widget below to enter!!!

Print Friendly
0