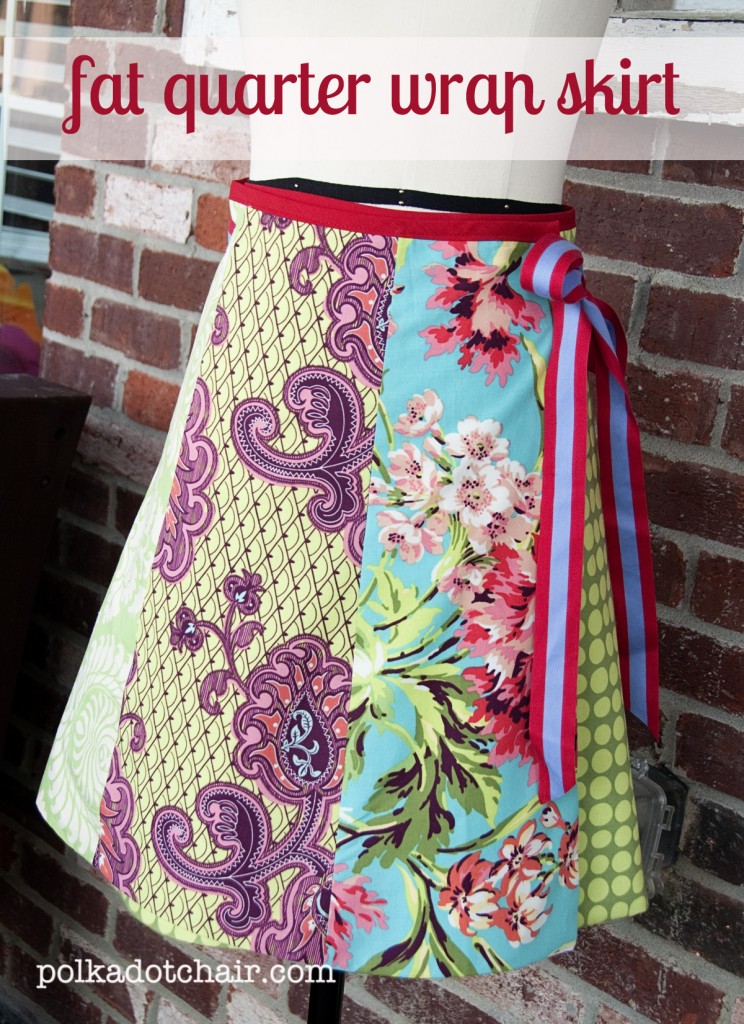 I don't know if you guys have had a chance to check out the Skirting the Issue Project over at Simple and Simon & Co, and Project Run and Play, but you should.


Elizabeth and Liz have come up with  a fantastic way for girls in the Foster Care system to receive a little something just of them that is handmade… a simple gift of something handmade for those that might not have Mom's to sew for them.
Today I'm sharing a tutorial on this wrap skirt. It's made from only 4 fat quarters! It sews up quickly, so if you're interested in contributing a skirt, it won't take much time or money to make.
Check out the tutorial over at Project Run & Play ! 
You can visit their blog for more information on donating skirts.