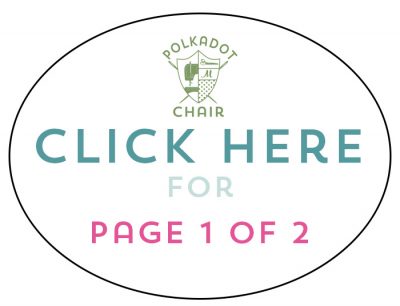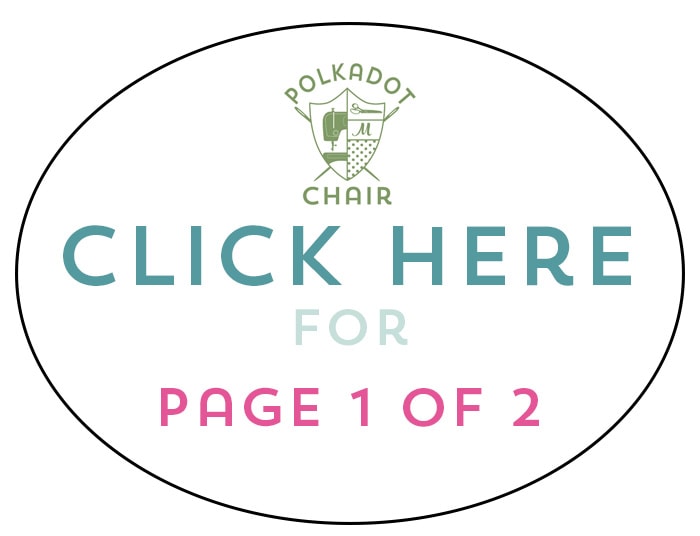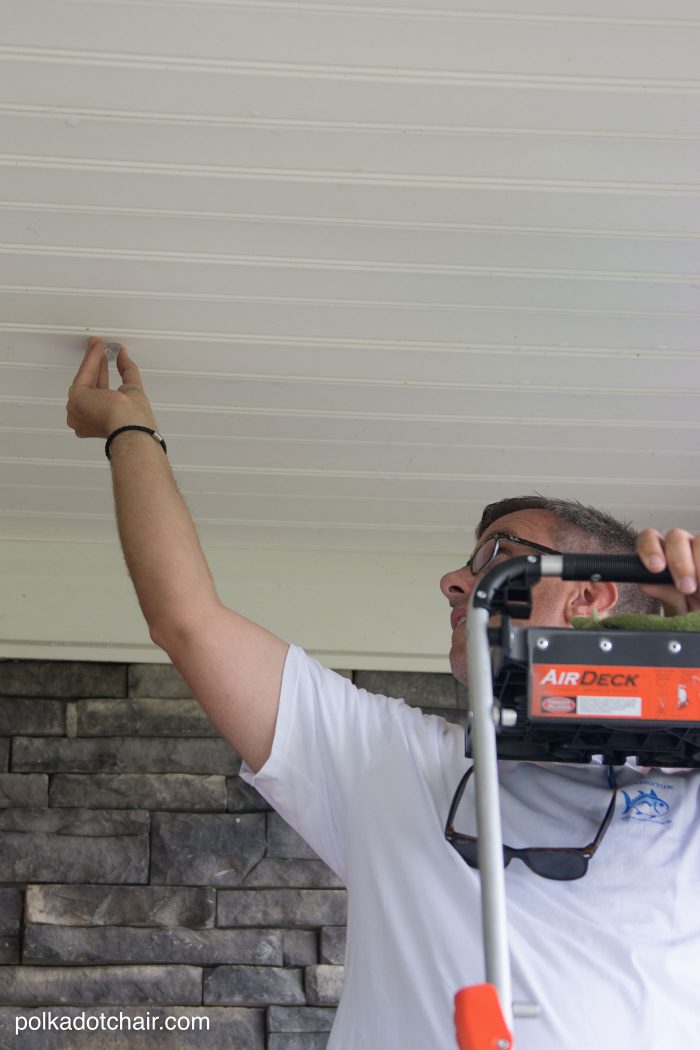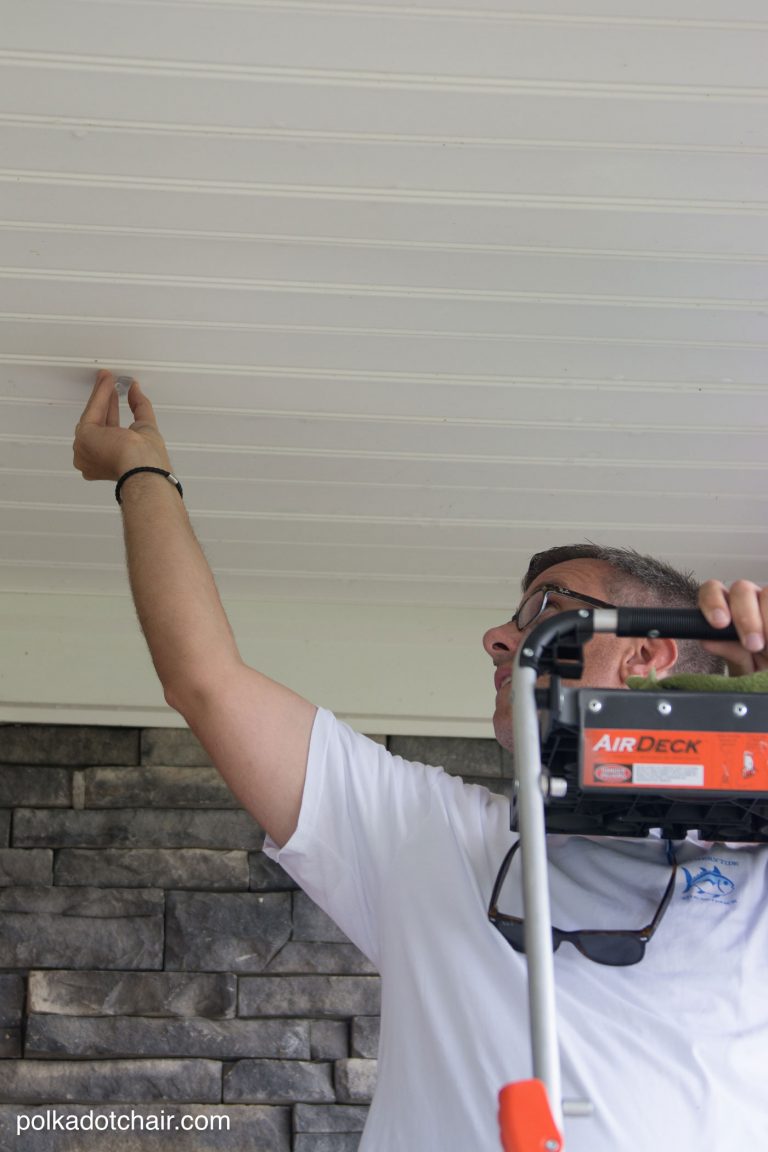 After you've figured out where you'd like the Witches hats to hang, attach one command hook to the ceiling in each spot. Let the hook set up for about 10-15 minutes.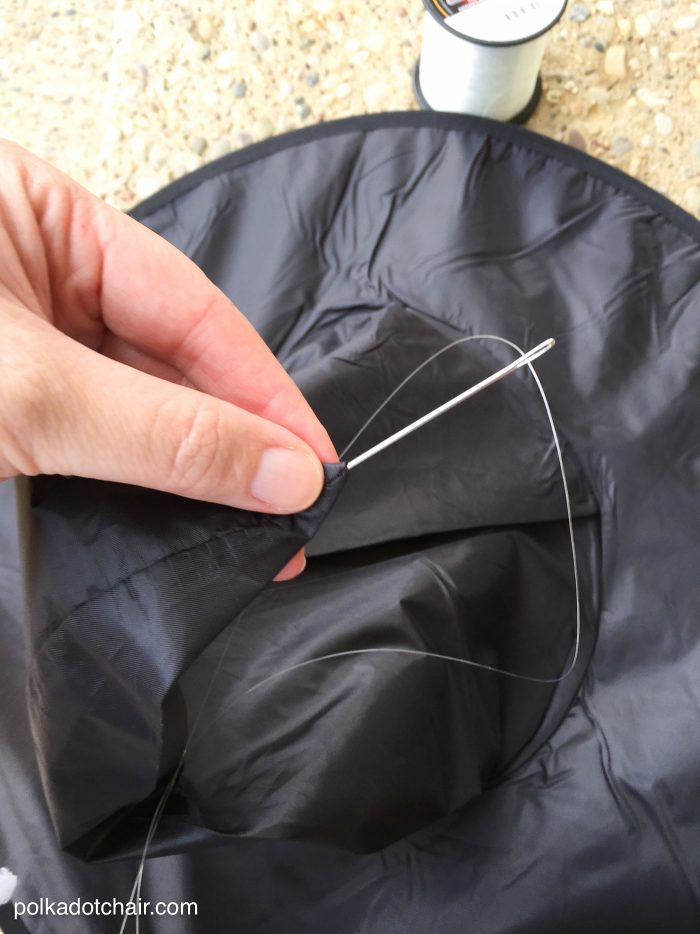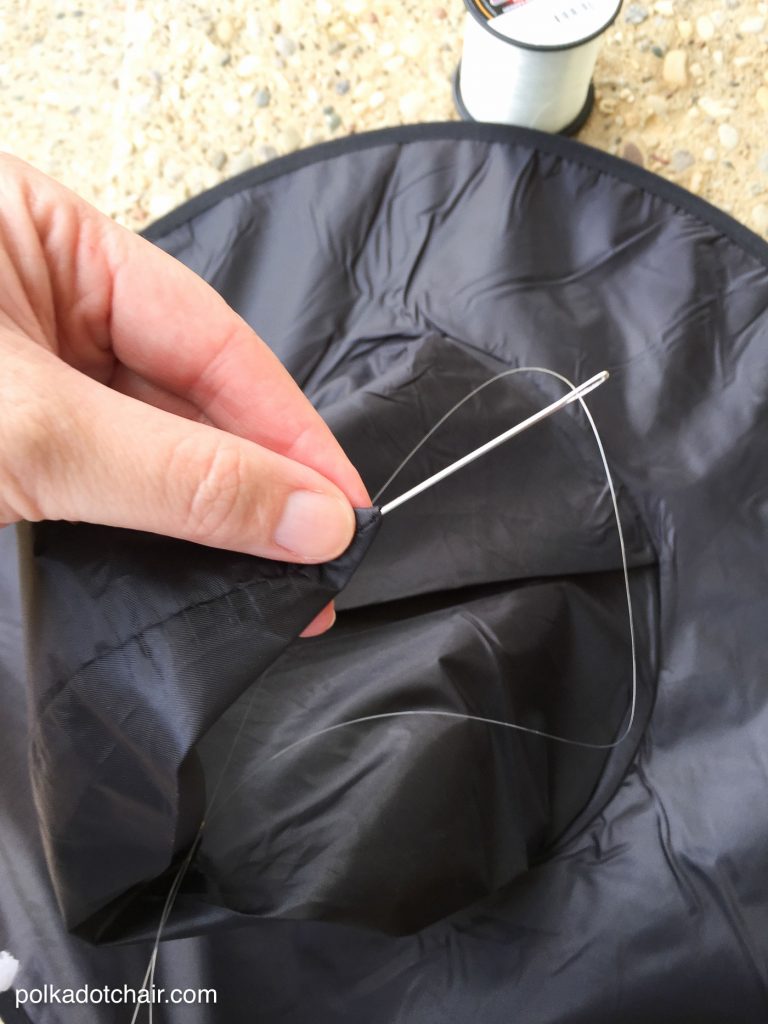 String about 2-3 feet of fishing line onto the needle. Feed the needle through the point of the Witch hat on the outside of the hat. Bring the fishing line through to the interior of the hat. DO NOT pull all the fishing line through the hat, leave it on the outside of the hat.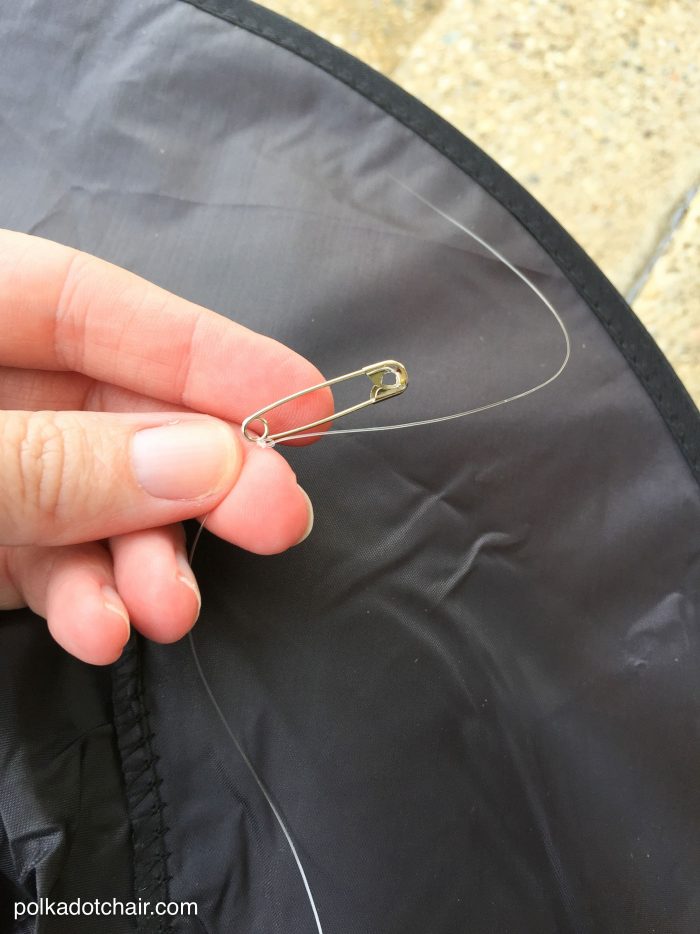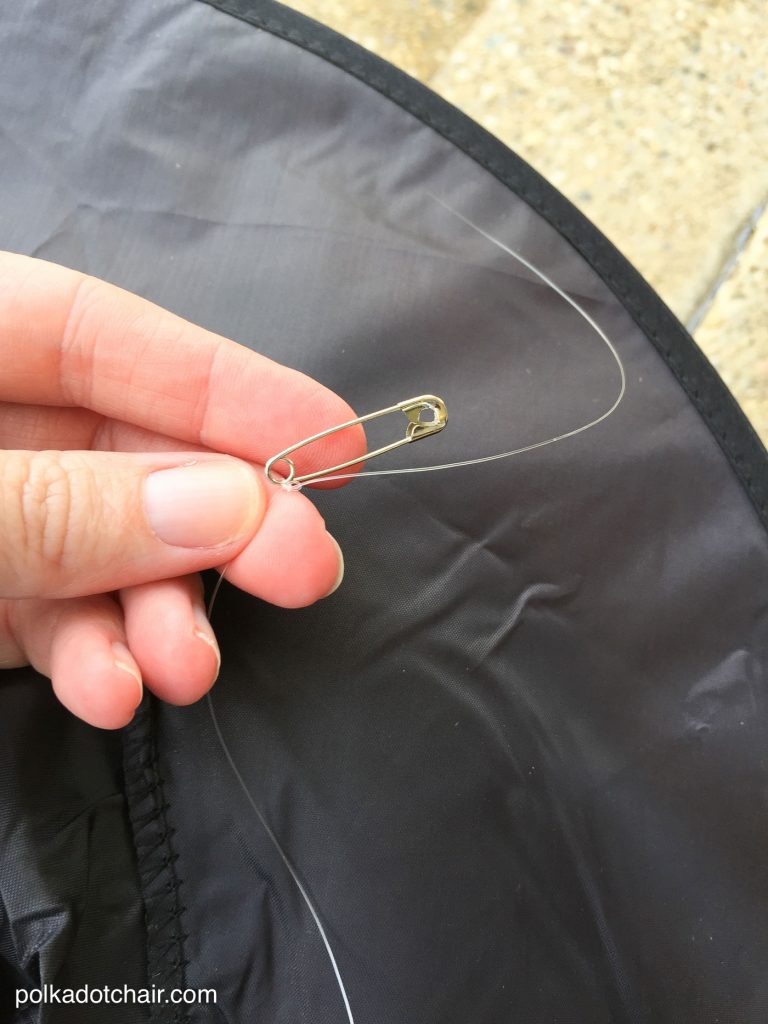 Remove the needle and tie the fishing line around a saftey pin.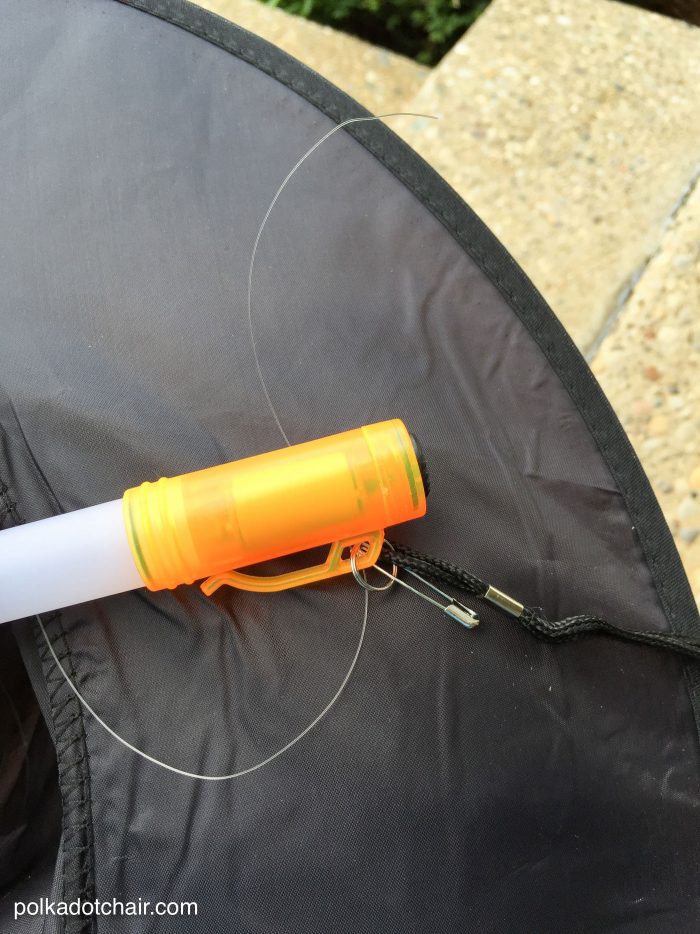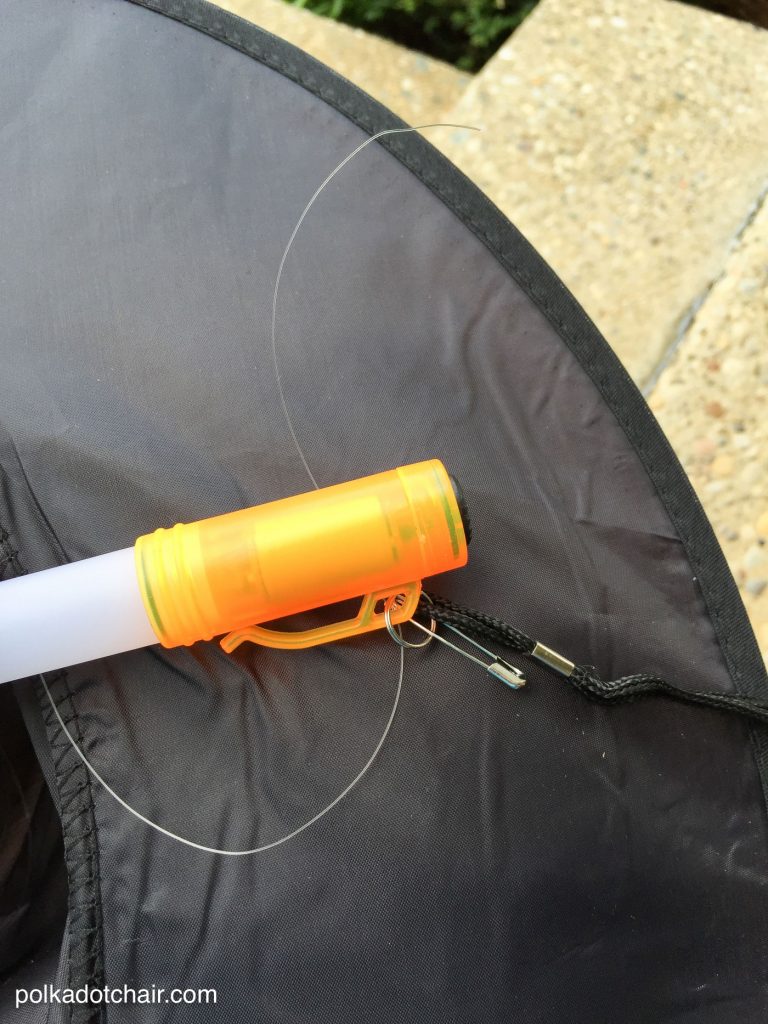 Use the saftey pin to attach a light stick, it can be LED or the tempoary kind you can find at Halloween in stores.  Just make sure it's lightweight.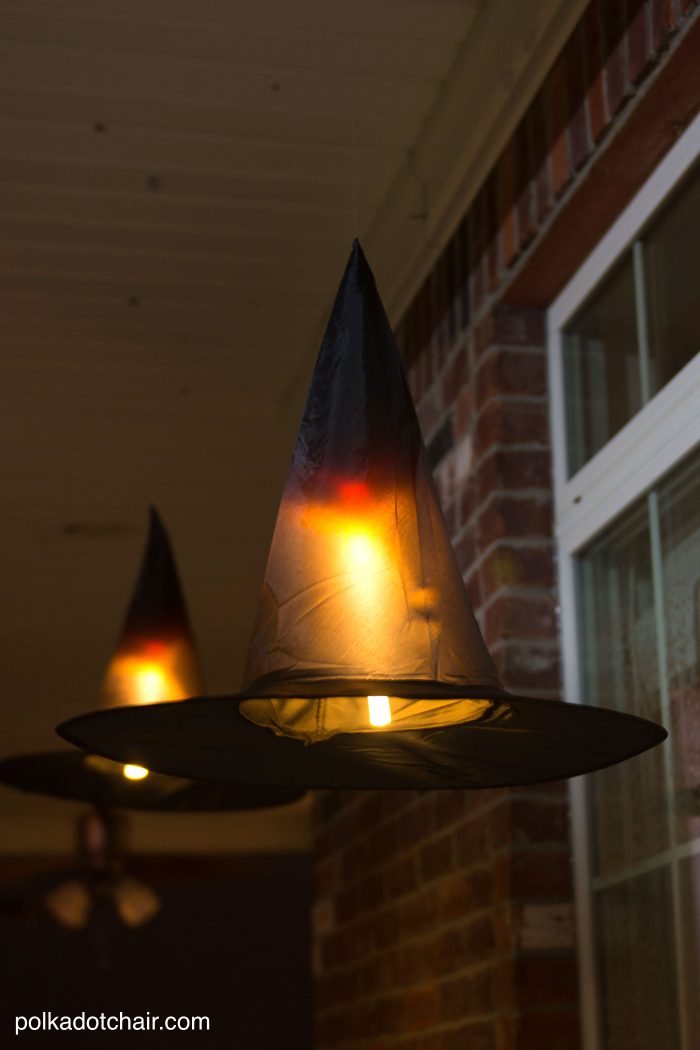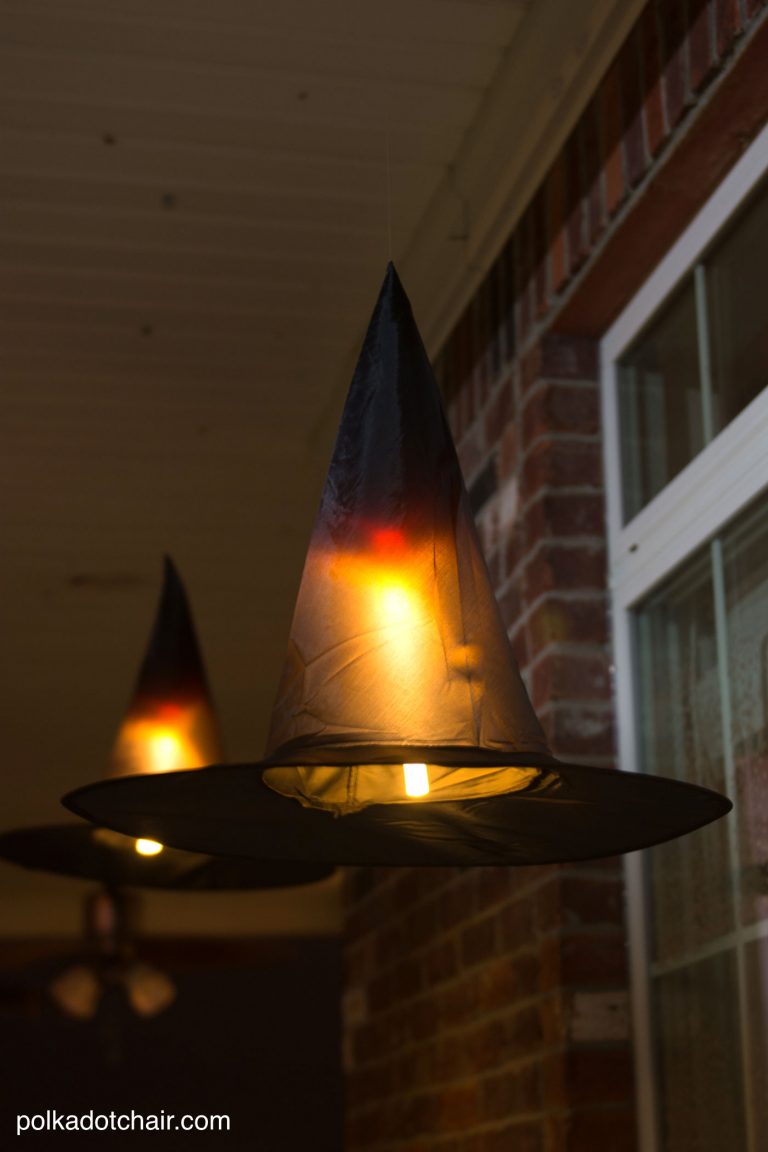 Now just tie a loop in the end of the fishing line on top of the hat and hang it on the command hook.
That's it!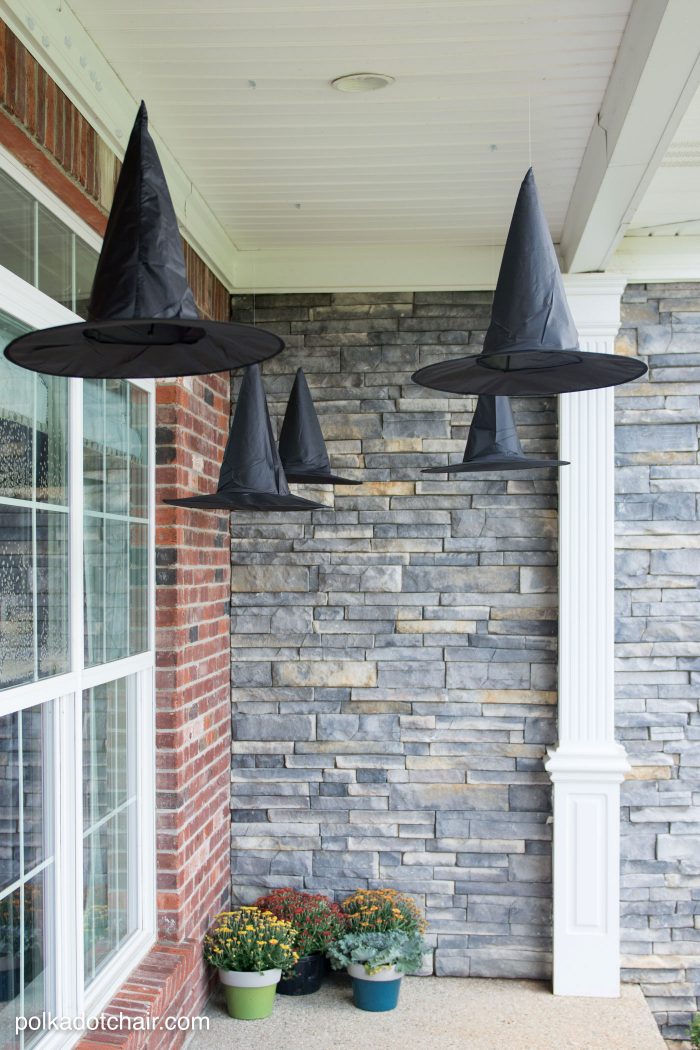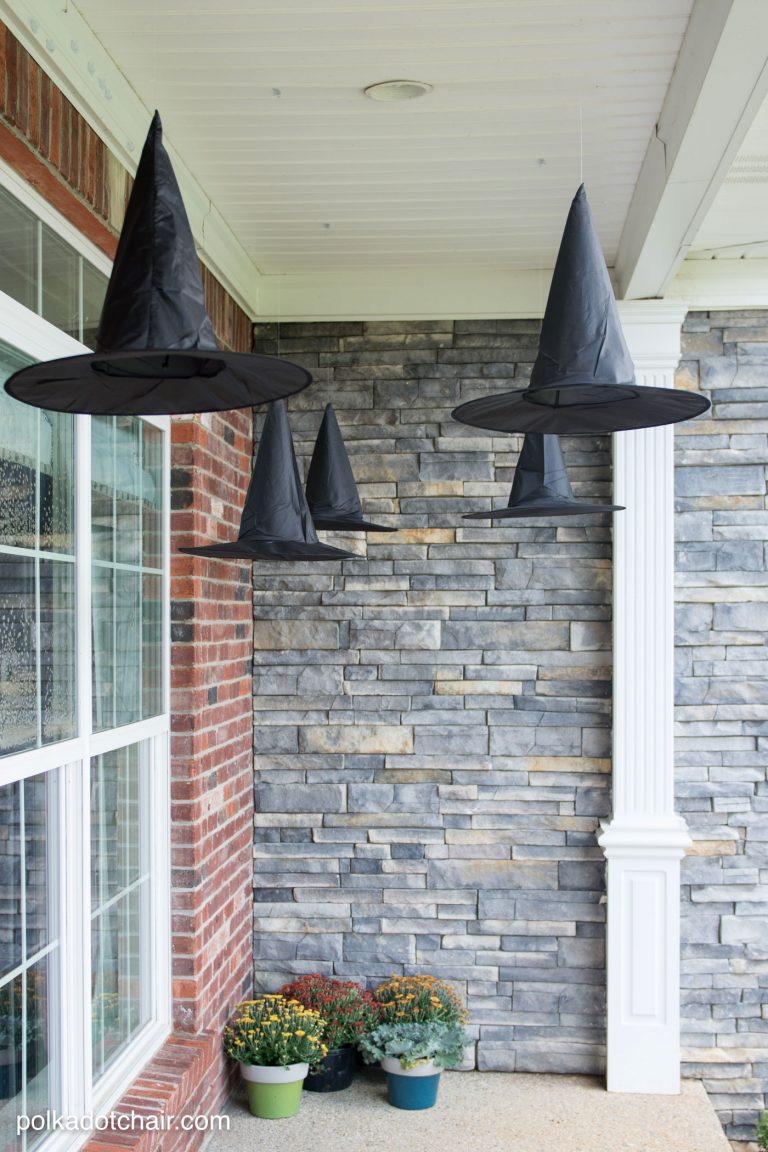 You can adjust the height as you like. Even though we did this on our front porch I think it would be adorable inside of the house too!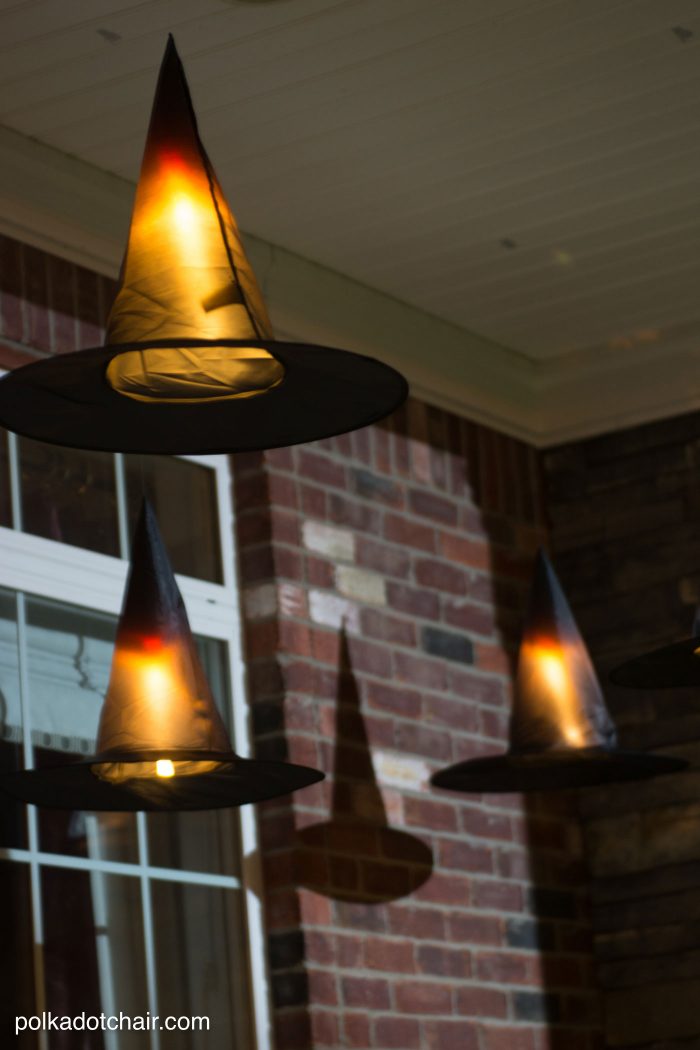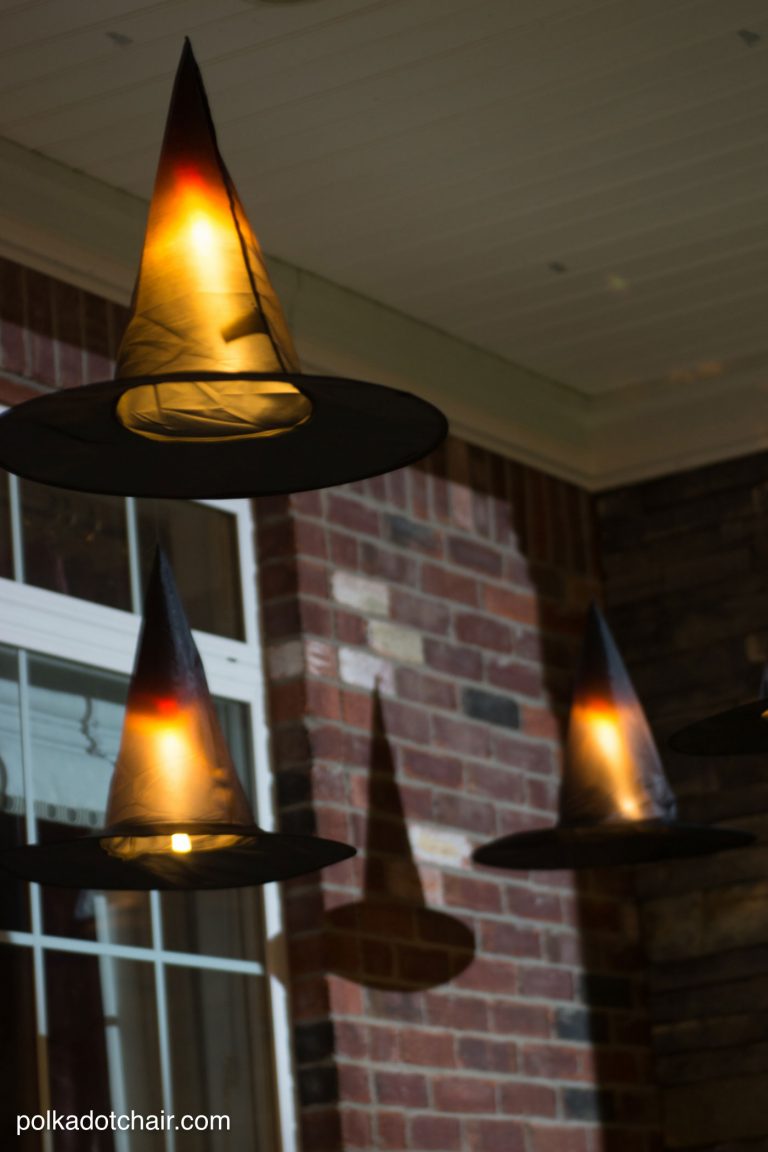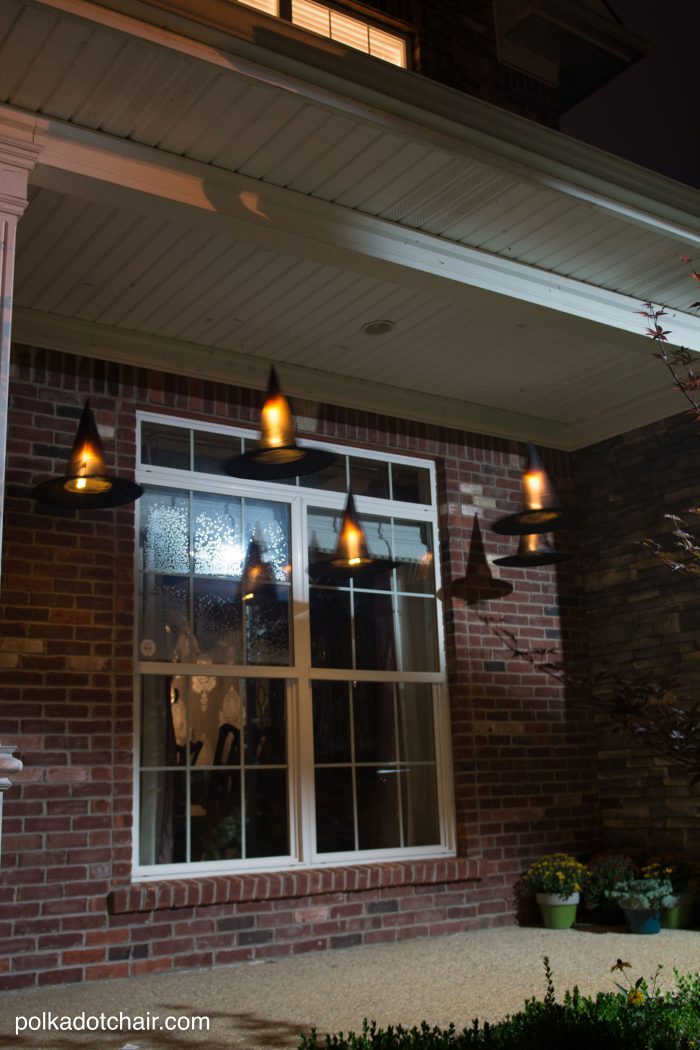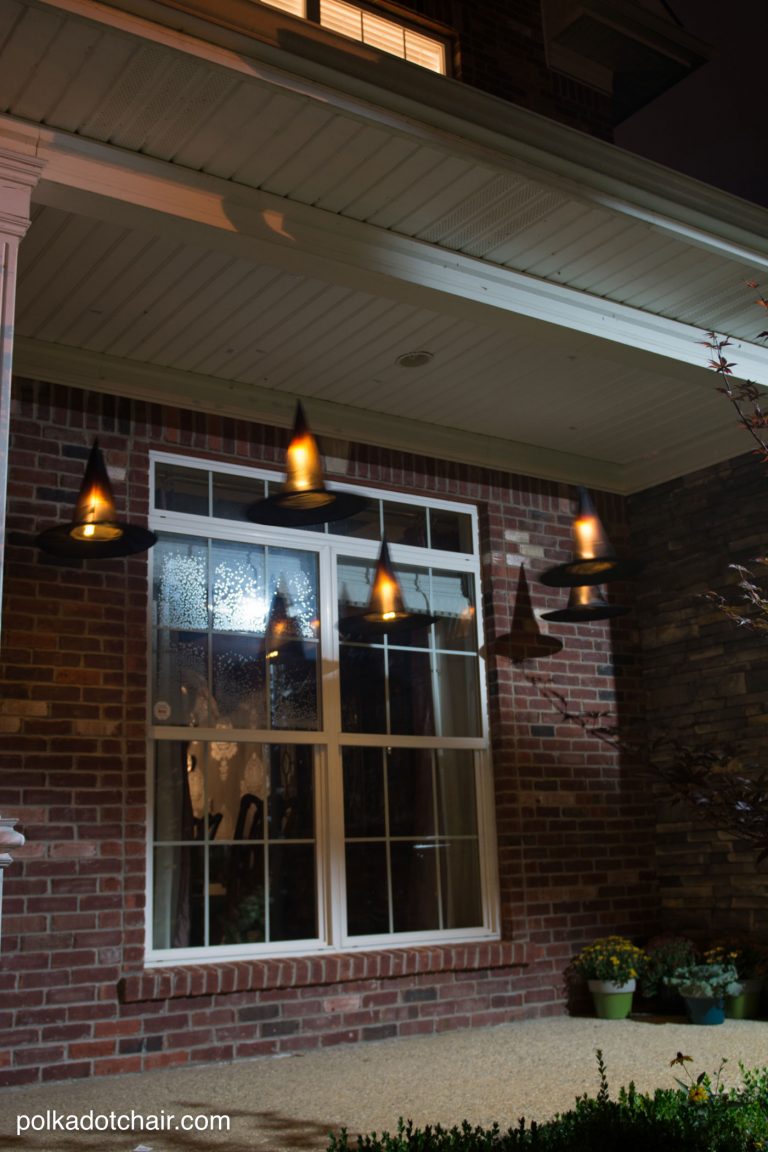 Want even more fun ideas? Follow me on Instagram to get your daily dose of creative inspiration! 
UPDATE 2016: LOOK how cute they are on Ali Edwards Front Porch!!!
You may also like: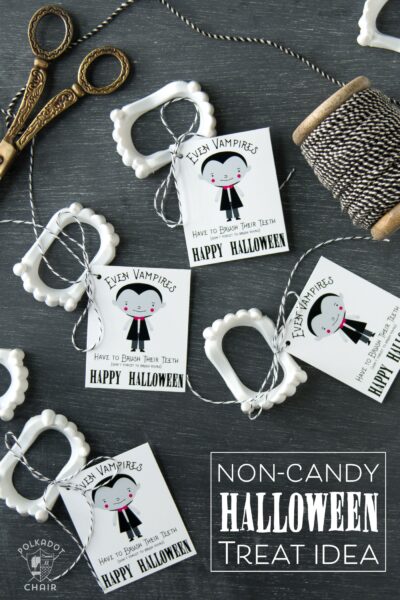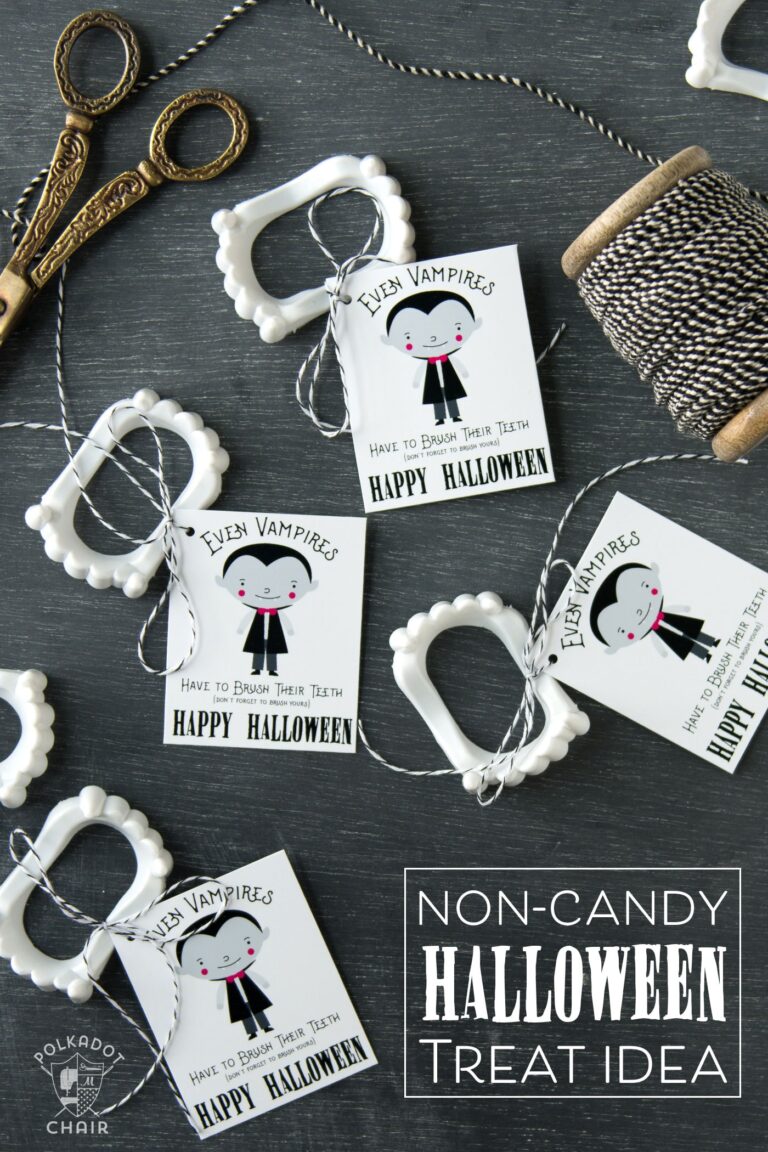 FREE Printable Non-Candy Halloween Treats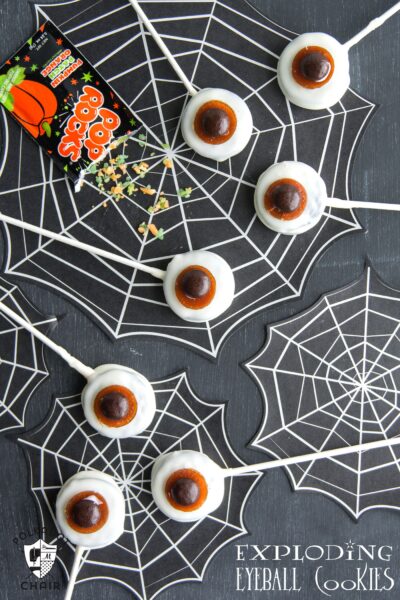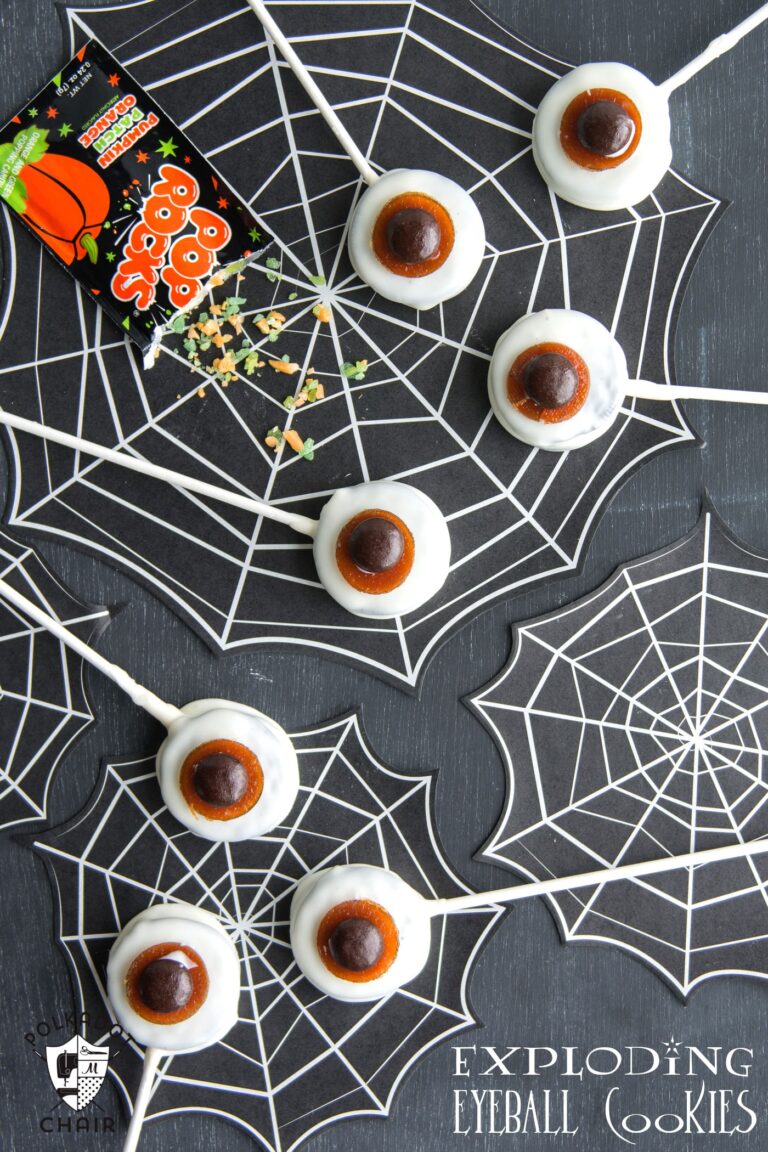 Recipe for Exploding Eyeball Cookies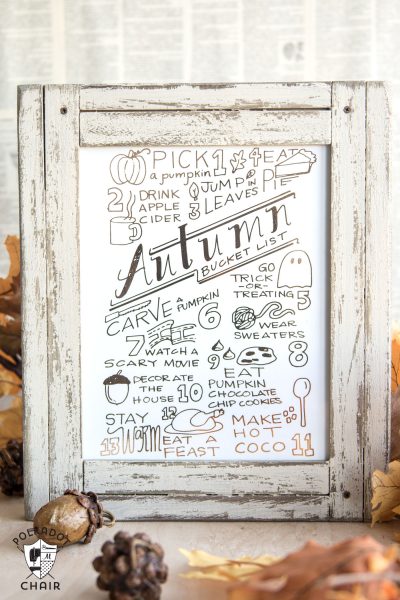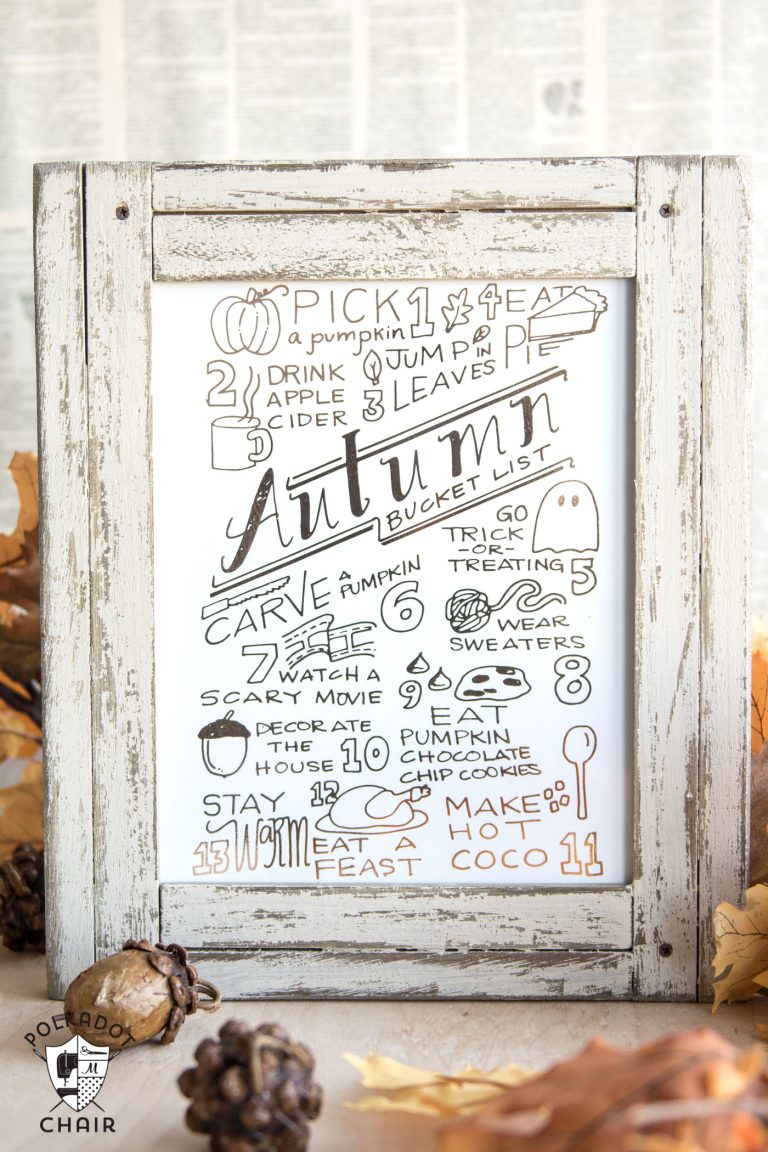 Free Printable Fall Bucket List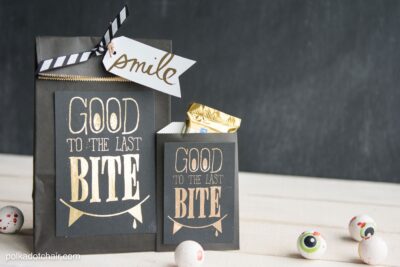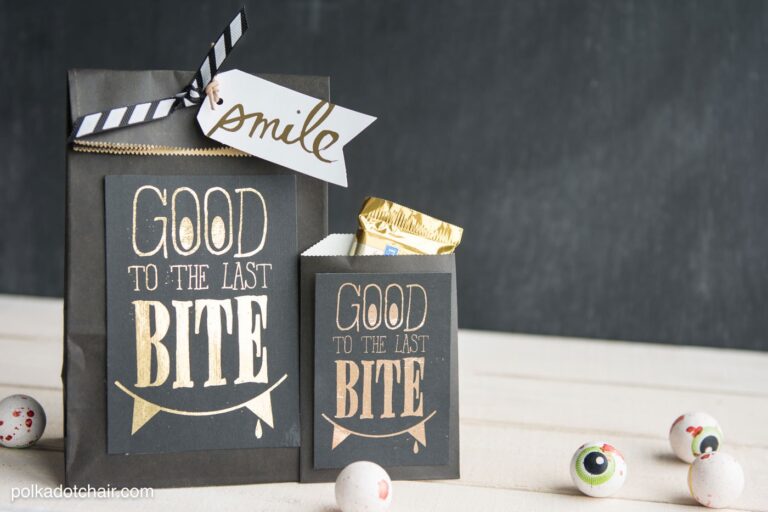 Free Printable Halloween Treat Bag Signs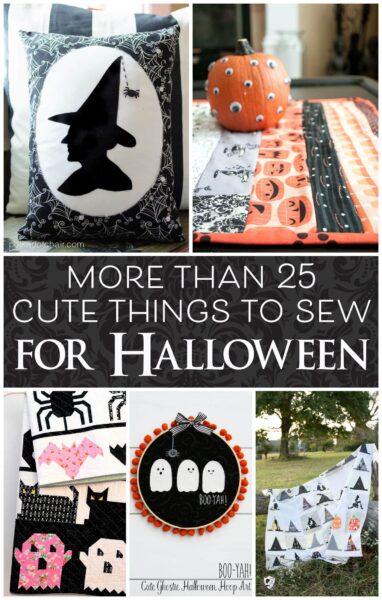 More than 25 CUTE things to sew for Halloween!

80