Today for our Summer Sewing Series we have Abby from Sew Much Ado. She's sharing a free Summer Nightie Sewing Pattern.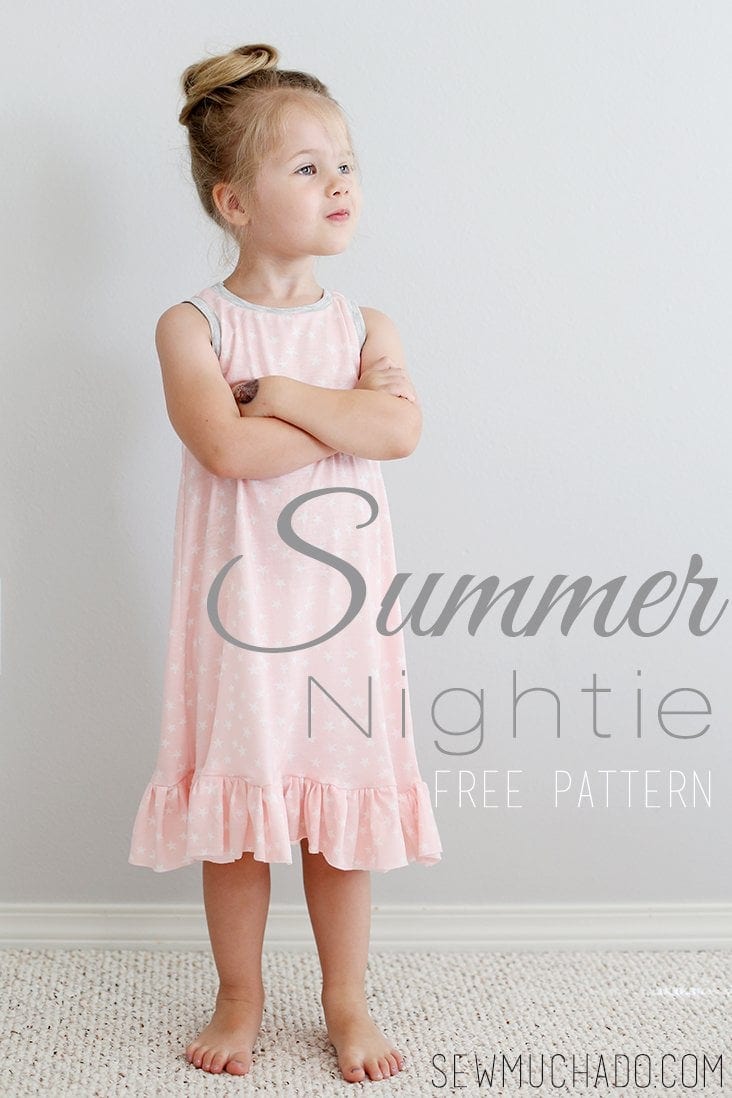 I don't know about you but this project just SCREAMS summer to me!  It brings back so many memories of my sister and I sleeping with the windows open in our summer nightgowns.  It's funny, it doesn't seem like kids really wear summer nightgowns anymore. I wish they did, my girls were never very interested, but then again I never made them a cute pink ones to wear either.  We also don't sleep with the windows open, but I think that has more to do with the 70% humidity in Kentucky than anything else. I grew up in Utah and we would usually get a nice cool breeze coming through our house at night. I can still remember the smell of the fresh air on my pillow at night. Okay, enough reminiscing, back to the topic at hand today.
Abby stitched up this adorable Nightie from some soft pink knit fabric and is sharing a tutorial and free pattern for it today over on her blog.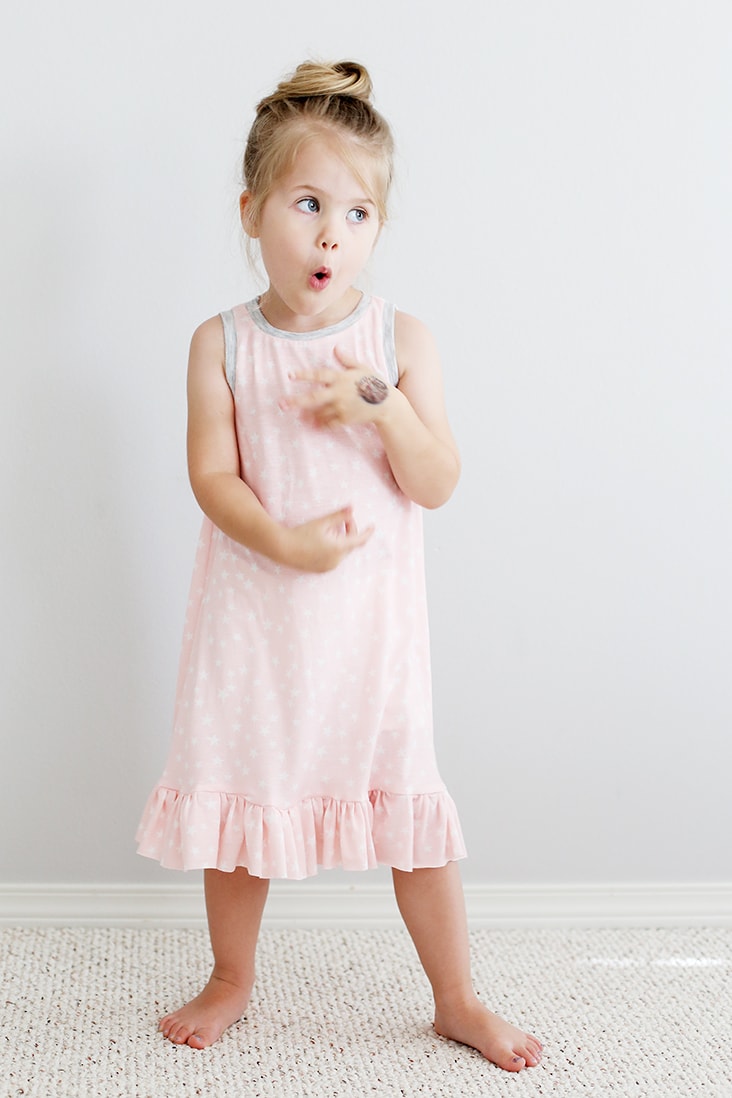 Hop on over to her blog to check it out!!
To see all of the posts in our Summer Sewing Series just CLICK HERE.