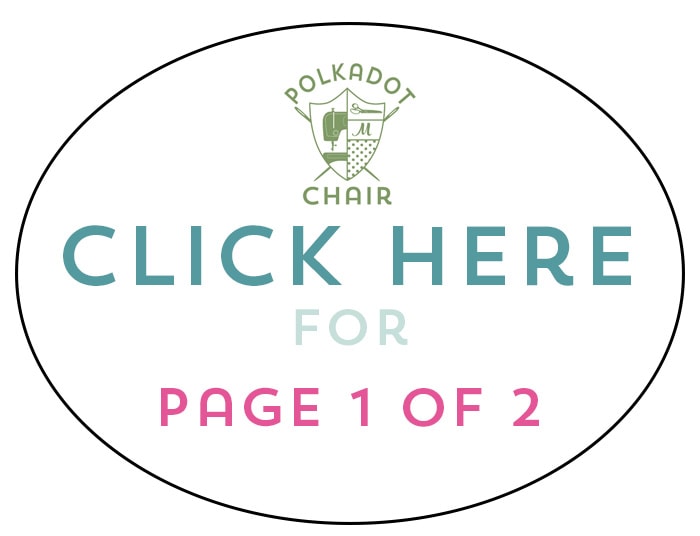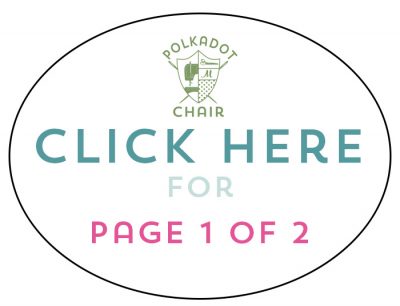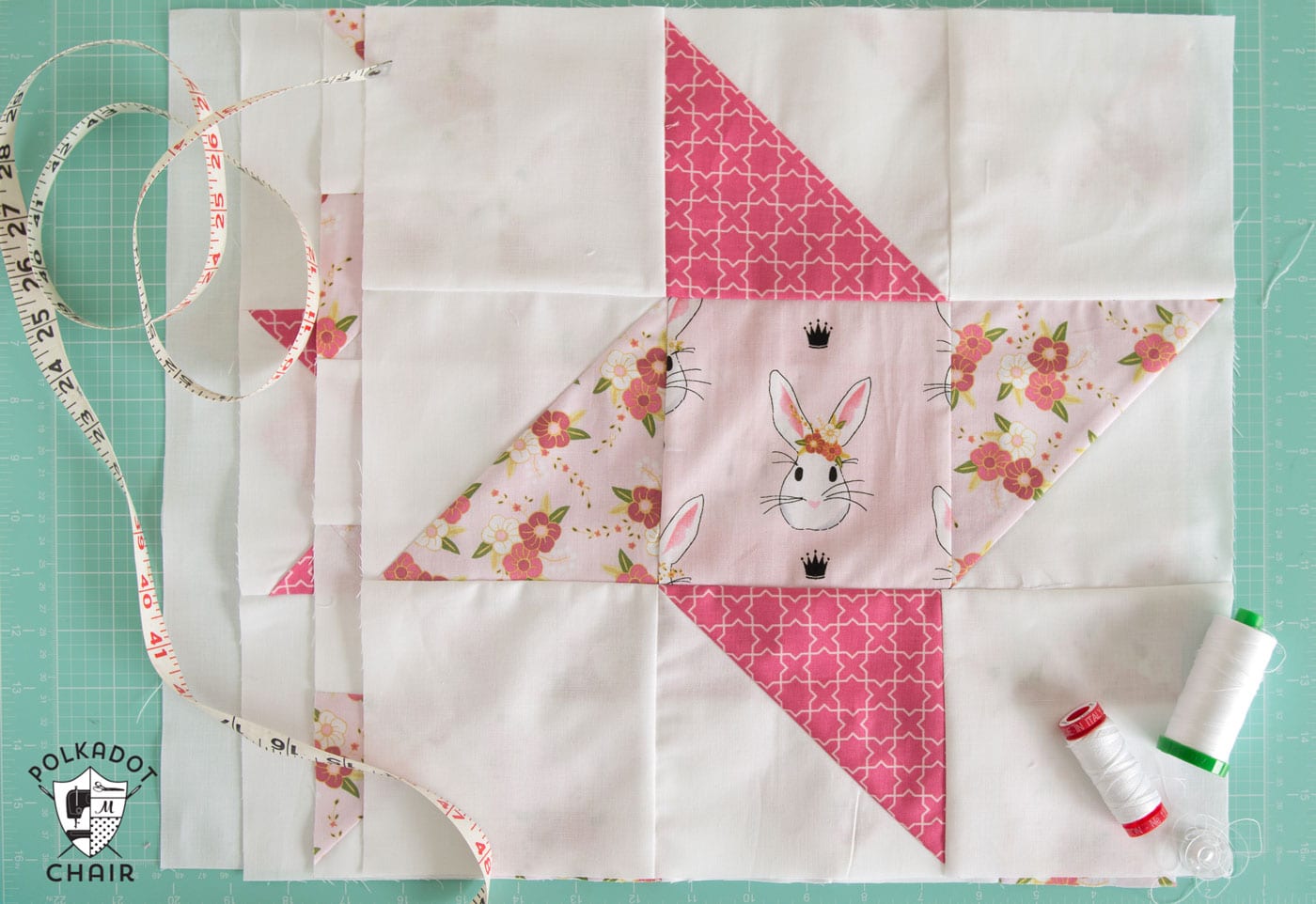 To make this block you will need:
4 pieces white fabric cut to 5 1/2″ x 5 1/2″
1 piece of fabric for center square 5 1/2″ x 5 1/2″
2 pieces white fabric cut to 6″ x 6″
1 piece print fabric cut to 6″ x 6″
1 piece of print fabric cut to 6″ x 6″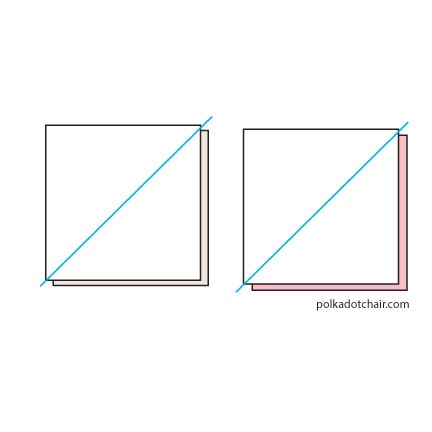 Begin by creating 4 Half Square Triangles using the 2 white 6″ x 6″ squares and the 6″ x 6″ squares in the 2 prints.  You will layer one print fabric with one white fabric; right sides facing.  Draw a diagonal line down the center of the white square. Stitch on 1/4″ from each side of the diagonal line.
Cut along the line.
Press seam towards darker fabric.
Trim to 5 1/2 "x 5 1/2"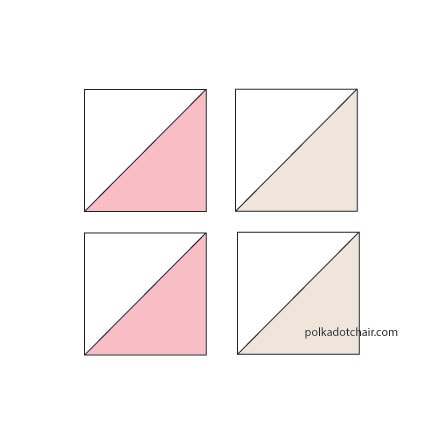 You should now have 4 Half Square Triangles. For more help constructing Half Square Triangles CLICK HERE
Lay out your HST and remaining pieces of fabric as shown below: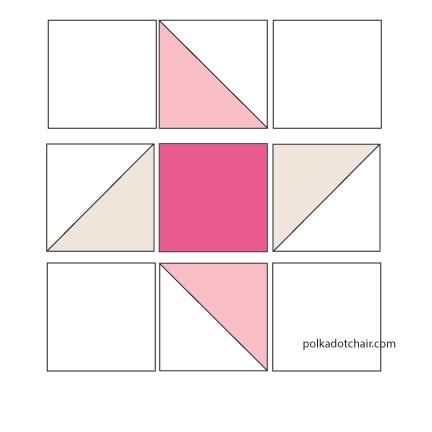 Stitch each row together and press seams towards one side.  After each row is stitched; stitch the rows to each other.
Trim block to 15″ x 15″ (if you did everything perfectly it will be 15 1/2″ square before trimming; I never do everything perfectly so I've built a little bit of leeway into the block measurements to help you out).
That's it!
I'm still working on my other 3 quilts (one low volume; one Christmas and one for my teenage son)… Right now they are on the "back burner" while I finish my quilt market prep. I'll be sure to share them with you as I get them completed.
For review; here's what we've made so far:

Just a quick reminder: This project along with ALL of the other projects on this blog are offered to you for free. The only thing that I ask is that you do not use them for any commercial purpose.  If you have a shop, this is not meant to be a program for you to use in your store. It's meant to help build the online community of people who all LOVE quilting.  Please respect that so that I can go on sharing these projects for everyone.  If you are playing along and have a blog of your own, PLEASE feel free to post the blocks on your blog, just link back here for the instructions. If you have a friend that wants to join in, send them the link to this page, please don't print out the instructions and make a bunch of copies. Thanks!!!!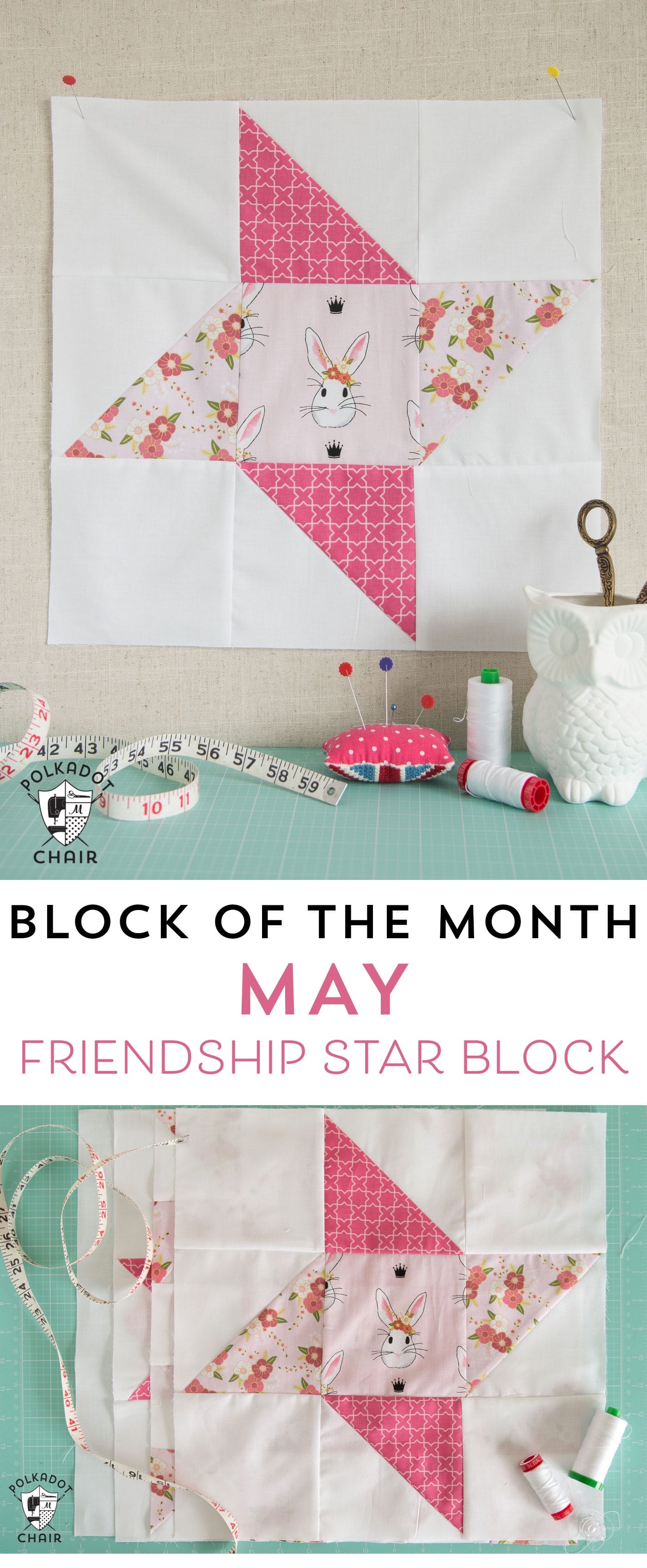 Print Friendly
14