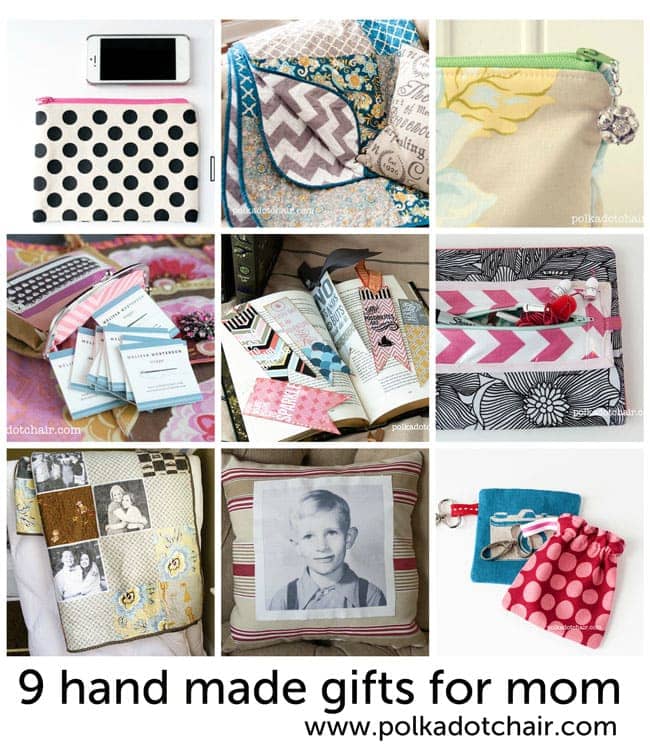 Mother's Day in the U.S. is this Sunday.  Wouldn't Mom love a hand made gift? I know that my Mom would!  (unfortunately due to poor time management by her daughter she won't be getting something handmade from me… didn't get it mailed in time *wink*).  Why not try one of these handmade Mother's Day Gifts?
So if your hankering to make something for your Mom, here are 9 ideas for you! Many of them are QUICK so you still have time to make them.
Listed in order- right to left top to bottom
——————————————————————–
I hope you've enjoyed this post!  I'd love to keep in touch with you.  Click one of the options below so you never miss an update.

——————————————————————-