I was going to post about the Quilt Along on Wednesday this week, but I got the post written early and decided to go ahead and post it today instead.  This week is our Fall Break and I won't be at the computer much— If you want, you can stalk me on my facebook page, I'll be updating that this week—


if you have questions about the Quilt Along, leave them as comments in this post and I'll answer them all next week in a FAQ Post…
Today I'm going to talk about part 2 of cutting out your quilt for the Handmade Christmas Quilt Along. If your new here, here's the scoop.
I'm making a snugly lap quilt for each of my kids for Christmas this year. (I have 3 kids) To keep me on track (and to hopefully avoid a late December rush) I'm blogging about my progress on the quilts and inviting anyone that would like to play along.   The goal of this Quilt Along is to make a Quilt for someone you love this Christmas (or other Winter Holiday). You don't need to follow my steps. But if you want to, I'm showing how to make each of my 3 quilts.  If you've already got a project your working on then jump in! Or feel free to do the same thing I am doing here-
Just a note, these are snugly drag around quilts, not show pieces—- I've designed them mostly based on the fabric… (i.e. it reminds me of my kids)… think of them as giant I Spy quilts.
So now, on to my son's quilt.
I started with this stack of fabric:
You can see from the sketch above how I started. I figured the size I wanted the finished quilt (just smaller than  of 2 yrs of 60″ wide fabric).  Next I decided how may rows I wanted (4). Then I figured out how wide I wanted each row to be (in this case I guess they are columns since they run up and down,  but I'm calling them rows).   I decided on 14″ wide, since this will allow me 3 cuts per 42″ of fabric (42/3 = 14).
I decided to stagger the sizes of the strips, I went with 2″, 3″ & 4″. Since you lose ½″ in seam allowance, I ended up with 1.5″, 2.5″ & 3.5″ strips (after they are sewn). Assuming an equal number of each size of strips in each row, that told me that I needed 36 of each size strip in each row.  Since I can get 3 strips per 42″ cut- I need to cut 12 EACH of my 3 sizes of strips.
I did not cut all of the same fabric all the same size. For example, in the cars print you see below, I cut 4″ strips and 2″ strips… just to mix it up.
I am NOT going to cut them down to 14″ yet- I'm going to make cheater blocks— i.e. sew several 42″ wide pieces together lengthwise then cut them down to 14″ wide…. (if you are lost, don't worry, I'll show you about this when we get to the piecing posts).
I cut my strips and separated them in piles. I cut extras of the 2″ strips because they will be helpful to if one of my rows is too short–
To sum up, if you are making this quilt you will need:
of various prints:
12 strips 2″ x 42″ (or the width of your fabric)
12 strips 3″ x 42″
12 strips 4″ x 42″
2 yards 60″ wide fabric for backing
Just a little tip: I like to keep my projects together in bins. I put all of my cut pieces back in the bin along with the sketch I did.
Next time I'll talk about how I'm making my 3rd quilt— it's a bit more involved than the other two.
So— keep cutting!! We'll start piecing in November!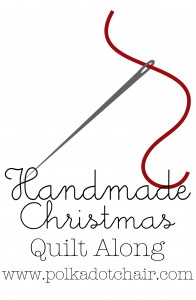 Other Quilt Along Posts: