Okay, Quick post today- Just want to keep everyone on track… I'm going to be out of town for a bit in October and didn't want to leave you guys "high and dry" while I'm gone, so the cutting post will be divided into 2 parts.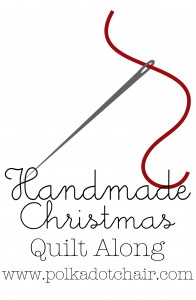 So ready???
Let's start chopping up some fabric!
First of all- if your still not sure what you are doing, grab a piece of graph paper and start sketching out your plan…
-where each fabric is going
-what size you need for each piece
-how many pieces you need to cut
-colors, size etc…
This is a sketch of a quilt I just finished- I went as far as to color in the blocks, it ended up helping quite a bit – you think you'll remember that stuff, but if you put down your project for a week or so, trust me you'll forget.
The best way to drive up the cost of a quilt and waste fabric is to start cutting before you've got a good plan in mind.
Second-
Once you are sure what you are doing- start cutting…
Here are a few great tutorials if you are a beginner at cutting fabric with a rotary tool.
As for me, I'm going to start cutting into this stack this week-  All 6×6 squares- Luckily I bought the 30's prints already cut into 6×6, so I've only got to cut the Sarah Jane Fabrics.
I'm going to fussy cut the fabrics with the illustrations- do you know what fussy cut means? I didn't for forever!
It's pretty simple, it just means that you pick the exact part of the print you want to cut- Your "fussy" about what your piece will look like-
For example on this print- I'll "fussy" cut the fabric with the girls playing so that the girls are in the center of the block…
The pieces of this placemat were fussy cut- see how the design is in the center of each square? (we will not talk about how much I covet the fabric in this placemat- seriously a print with VW bus on it?– augh,  love love)
This method yields beautiful results, but beware you'll use up more fabric, so make sure you've got extra.
Okay- you've got until October 26th to finish cutting out your quilt- I'll be "checking" in with you before then so you don't forget- That's 3 weeks- plenty of time…
Then we'll start talking about sewing the quilt together. We'll piece the quit together in November, then start quilting and binding at the end of November, beginning of December- with hopefully everything all finished up no later than the 21st of December.
If you are giving away your quilts, make sure to take photos of them first! We'll have a link party in January so everyone can show off their creations.