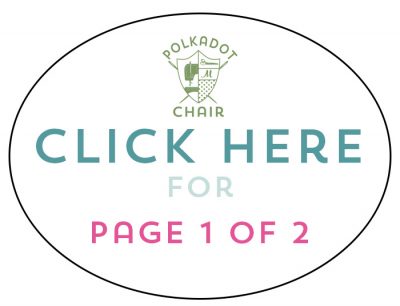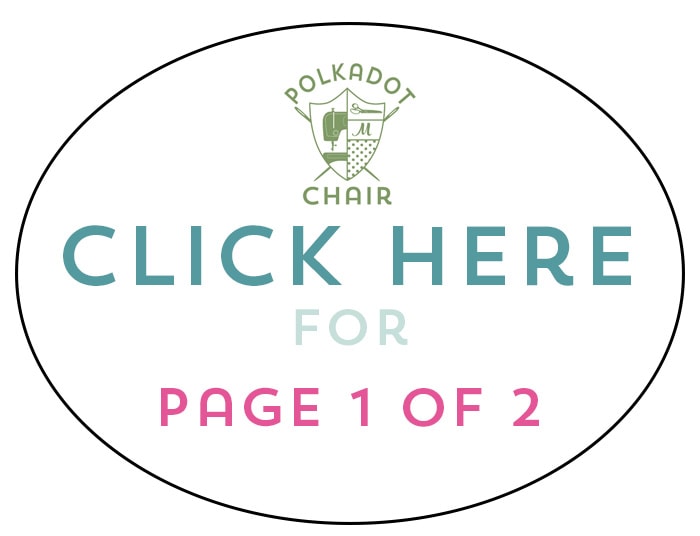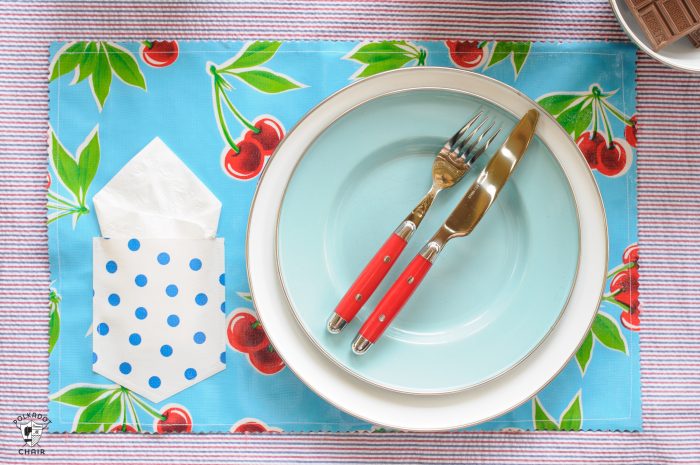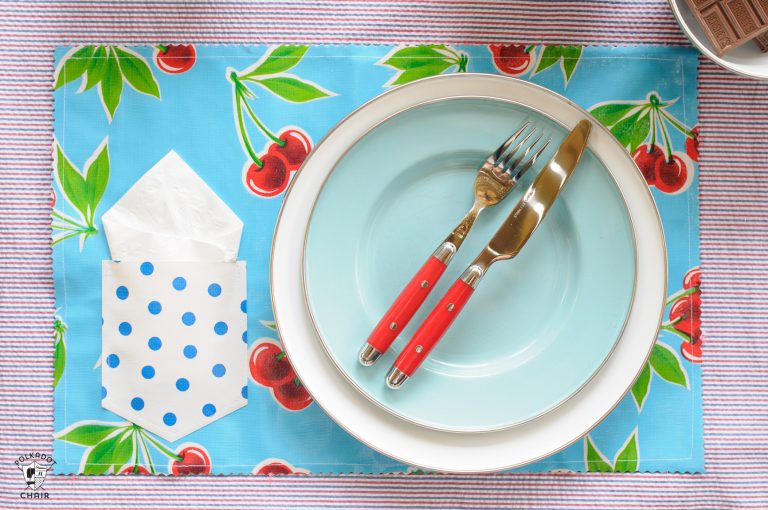 To make the placemats you'll need (contains affiliate links):
Oilcloth -(you can purchase it on Amazon from Fabric.com – yardage is up to you, you can get 3 placemats out of every 1/2 yard of 60″ wide oilcloth
Oilcloth for pocket- about 1/4 yard
1/2 yard of cotton fabric for the back of the placemats for every 3 placemats
Teflon Foot for your sewing machine (or you can use this trick if you don't have a teflon foot)
Glue Stick
Binding Clips (Amazon has them for $15 for 50!)
Pins
Pinking Blade for Rotary Cutter
Quilt Ruler
Template for the pocket- download here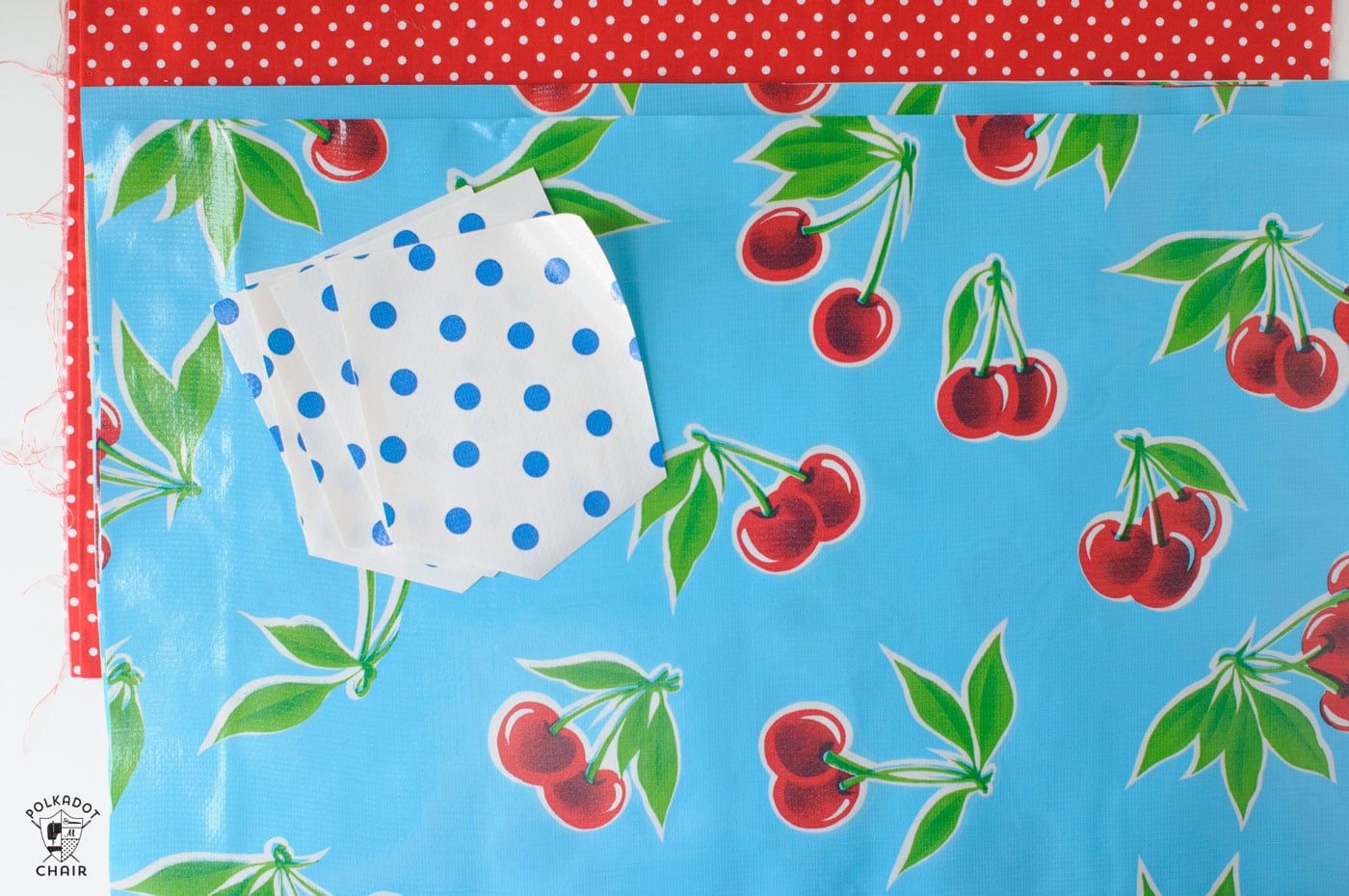 To begin cut out your oilcloth for the placemats. Each piece is 12″ x 18″ you will get the most yardage if you cut your oilcloth 12″ wide then into 18″ sections.
Cut out your lining fabric, it's also 12″ x 18″ but for this fabric cut it 18″ wide then cut that strip into 12″ sections.
Cut out the pocket pieces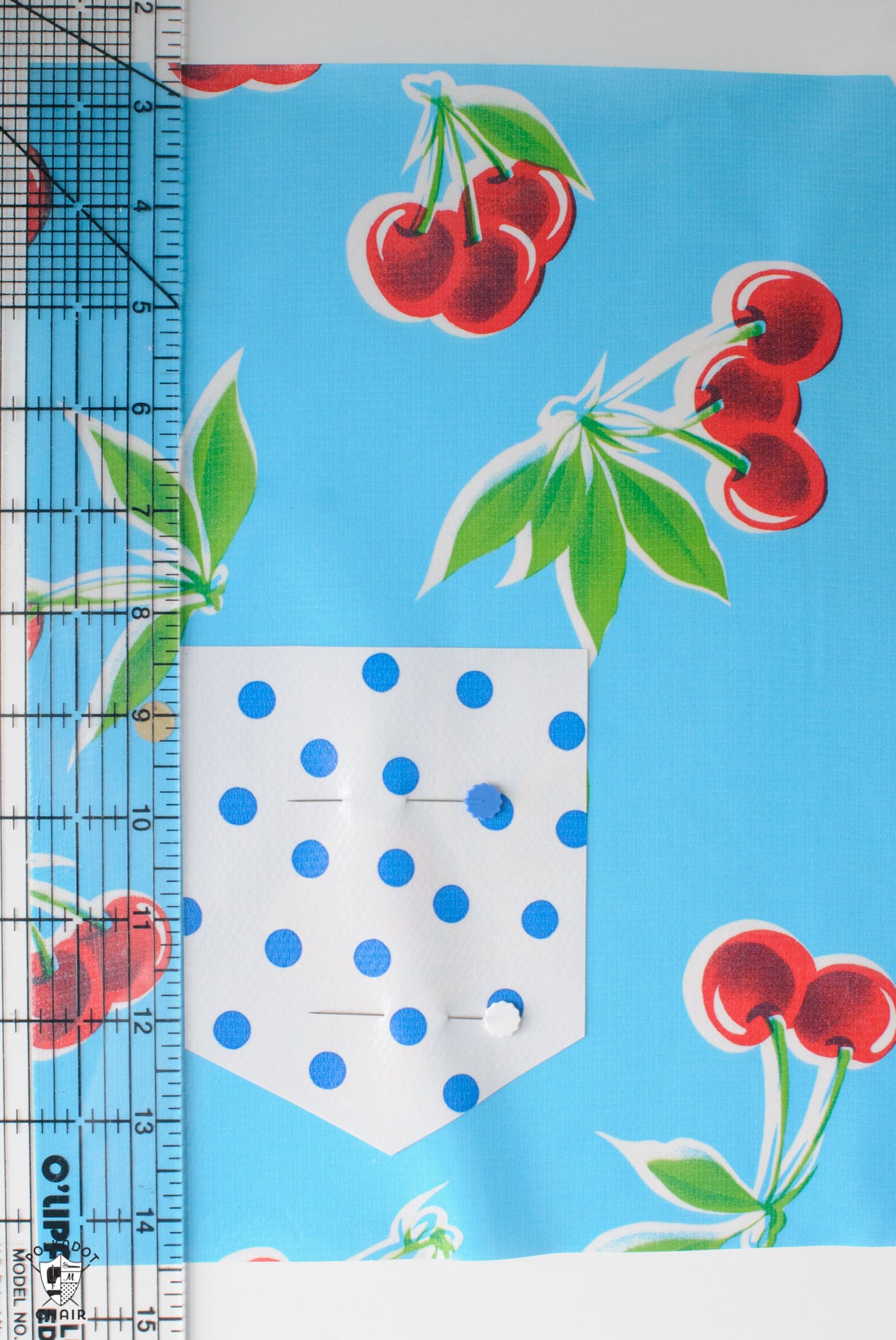 Normally I would tell you not to pin oilcloth, but this time we're going to have to. Using two pins, pin the pocket to the placemat front 1 1/2″ in from the edge and 1″ up from the bottom. Stitch pocket to placemat. Make sure you have the teflon foot on your sewing machine for this ENTIRE project.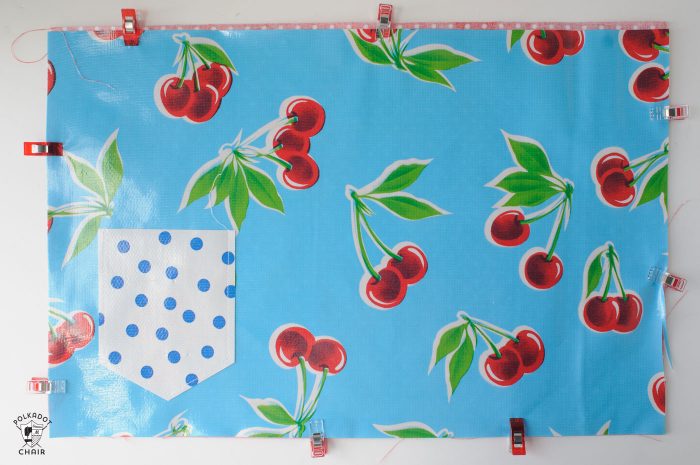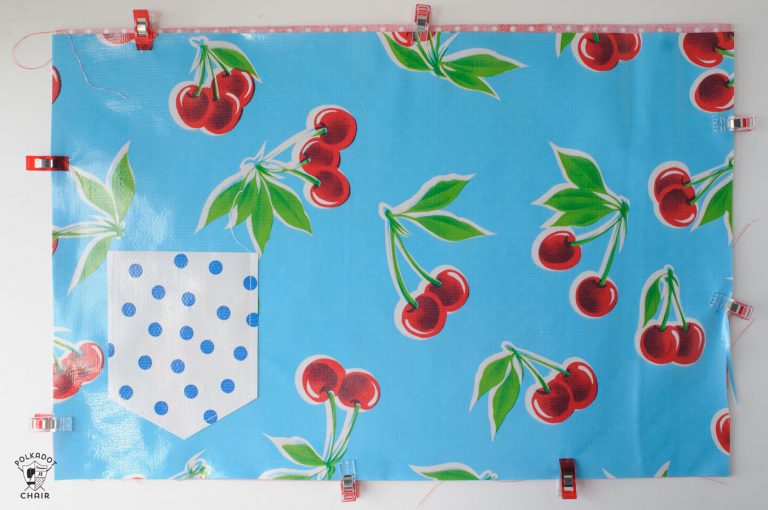 Using your glue stick put a bit of glue on the center of 12″ x 18″ lining piece of fabric. This will help keep the lining from sliding around while you're sewing it to the oilcloth. Glue the lining to the back of the oilcloth… wrong sides together. Secure with binding clips.
Stitch around the edge of the placemat (oilcloth facing up) using a 1/2″ seam allowance.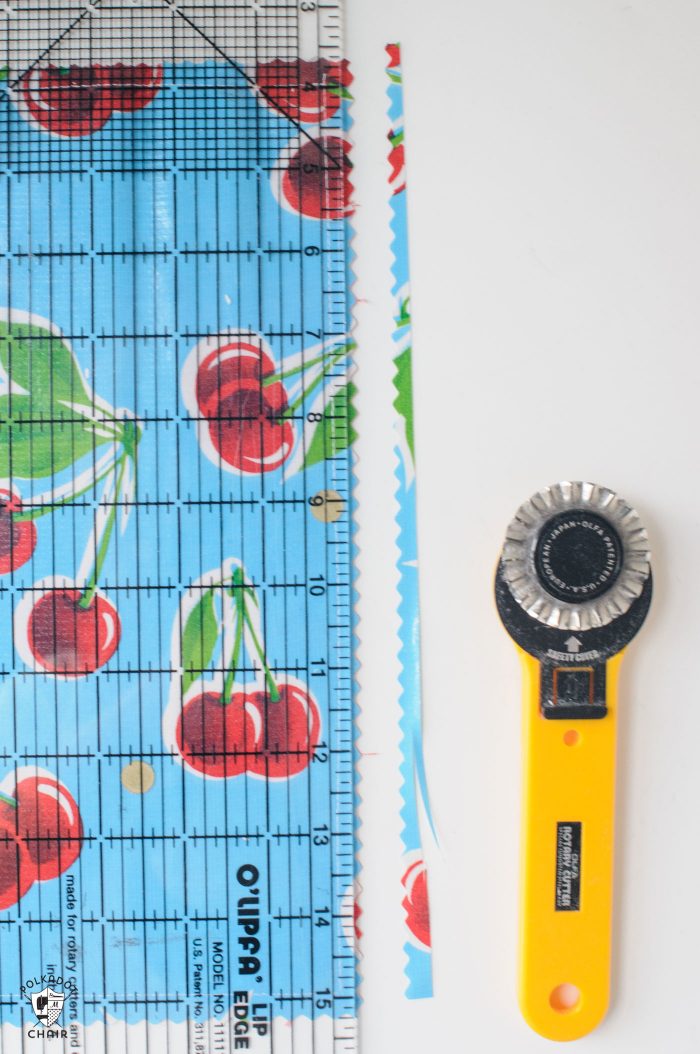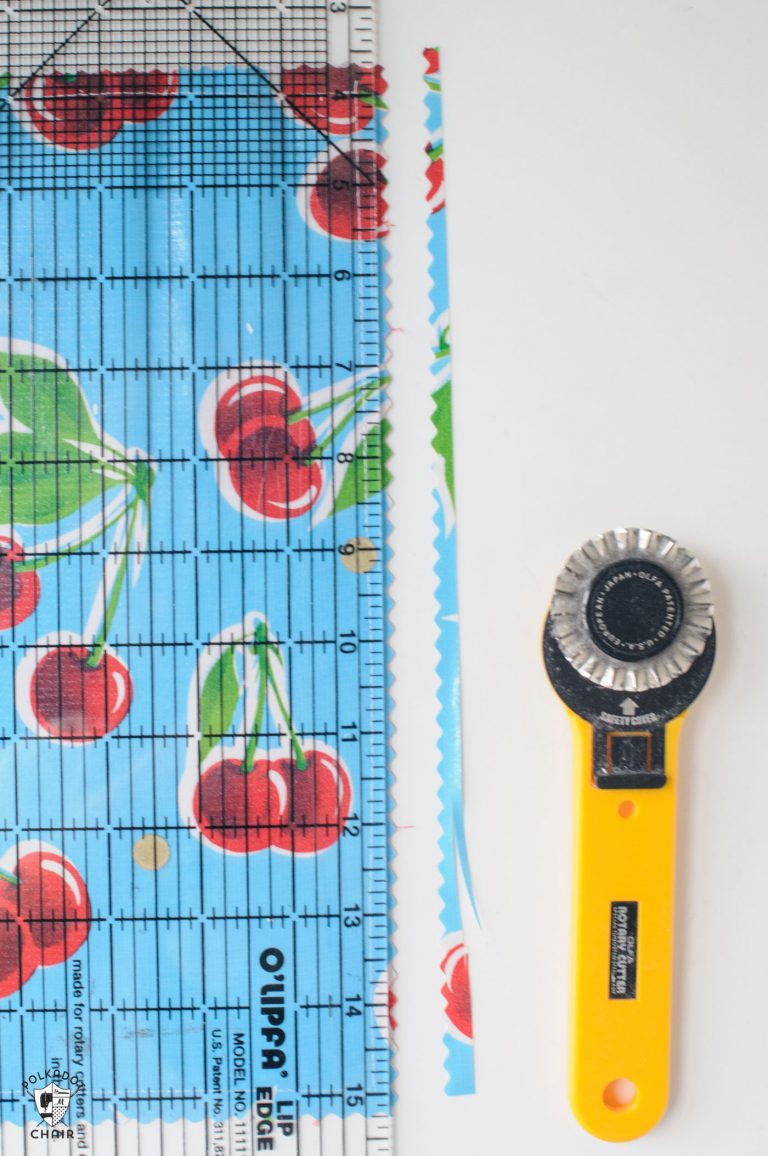 Using your quilt ruler and the pinking blade on your rotary cutter, cut off the edge of the placemat 1/4″ out from the seam you just stitched.
Clip your strings, and you're done!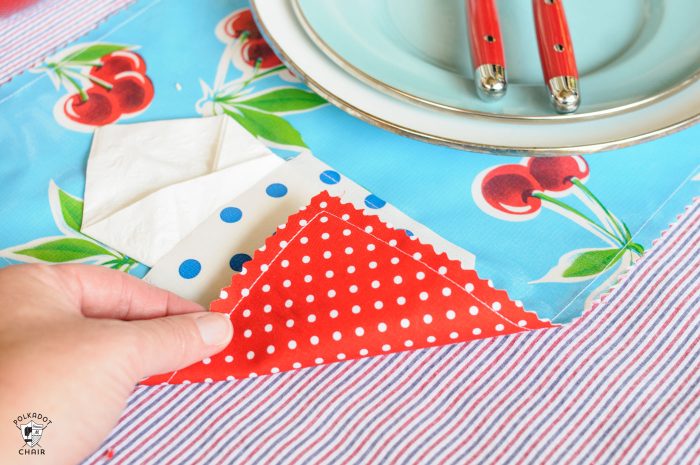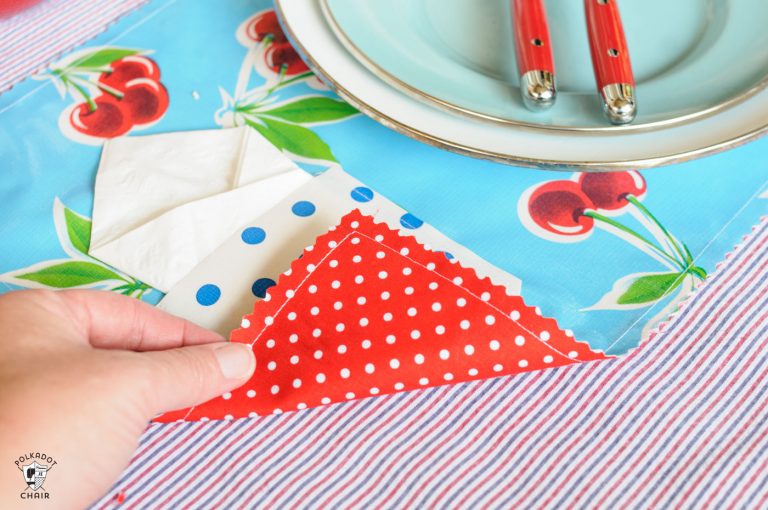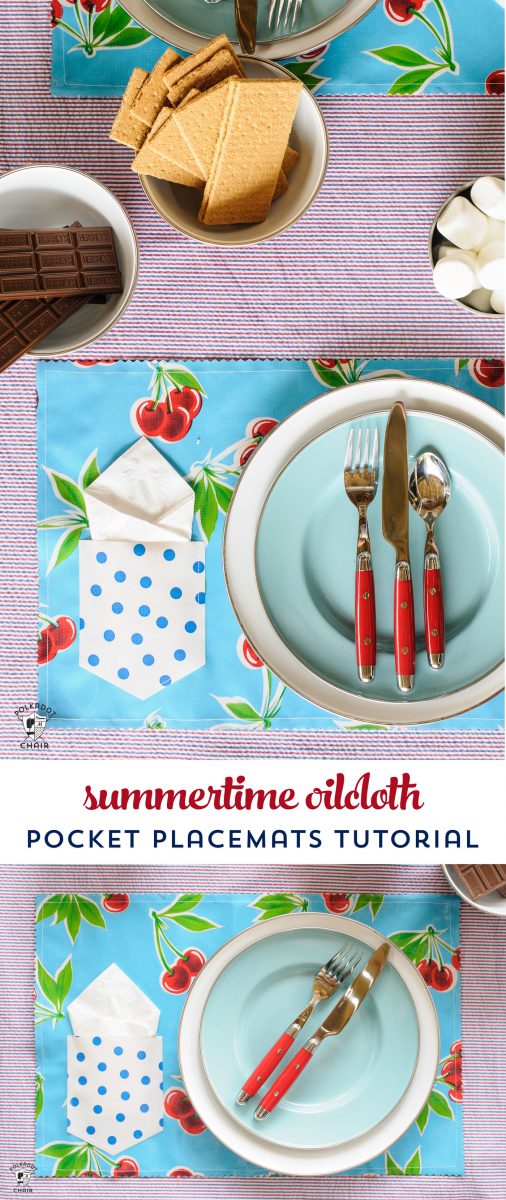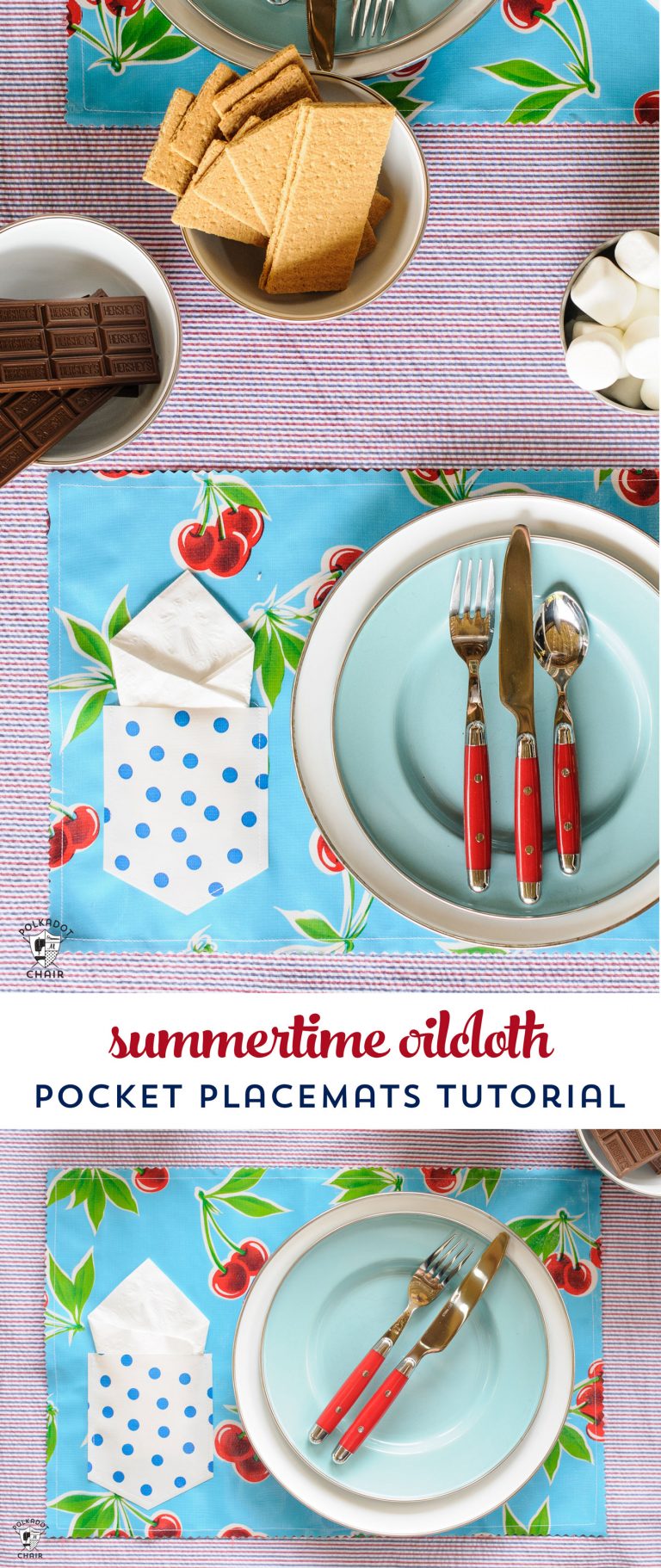 Print Friendly
8