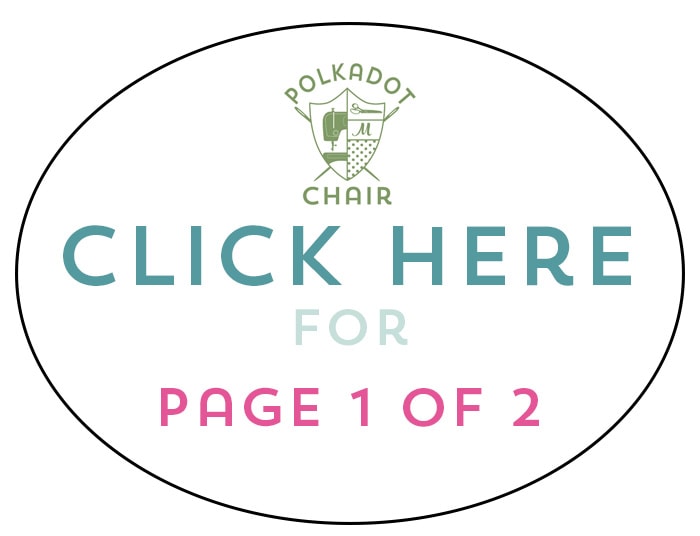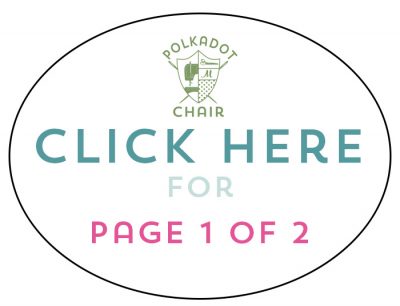 Here's what you'll need:
9 x 9 square of fabric cut from print fabric
9 x 9 square of fabric cut from background fabric
Two 8 1/2″ x 8 1/2″ squares of fabric cut from background fabric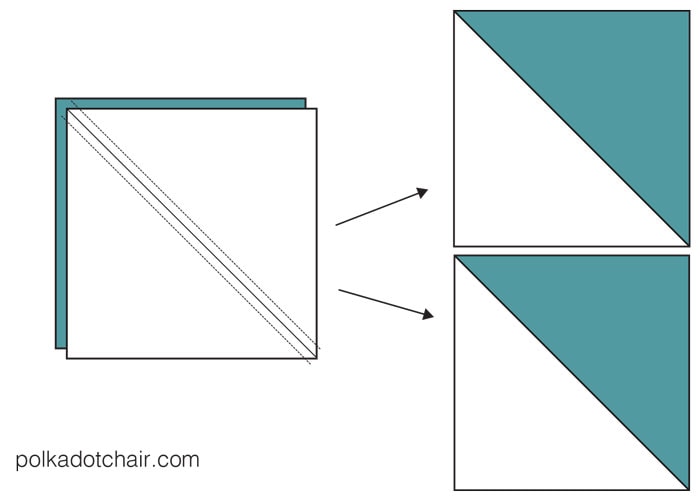 Begin by making two HST from the 9×9 pieces of fabric. Draw a diagonal line on the wrong side of the 9×9 background fabric. Lay it right sides facing with the 9×9 print fabric. Stitch 1/4″ off each side of the line.  Use a rotary cutter to cut the blocks in half along the line you drew. Press, and square up blocks to 8 1/2 x 8 1/2 (for more help with making HST see THIS post or THIS post)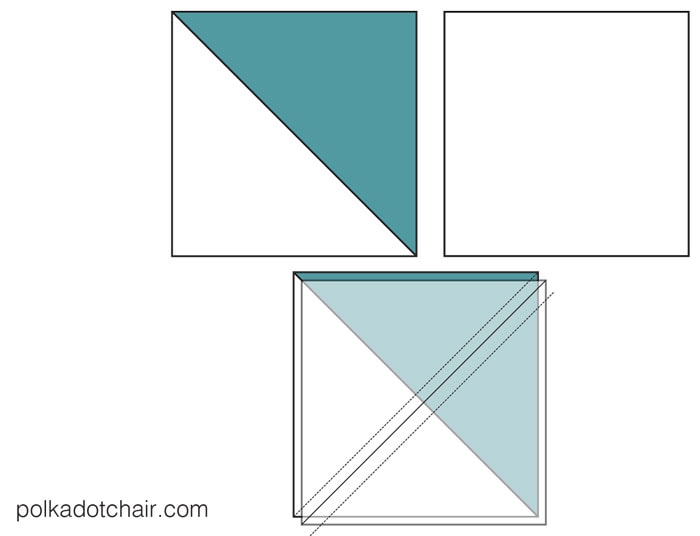 Draw a diagonal line on the wrong side of both of the 8 1/2″ squares cut from your background fabric.  Layer one square on top of one of the sewn HST so that the diagonal lines are facing in opposite directions. In the above illustration I've adjusted the opacity of the top fabric a bit so you can see how the squares line up on top of each other.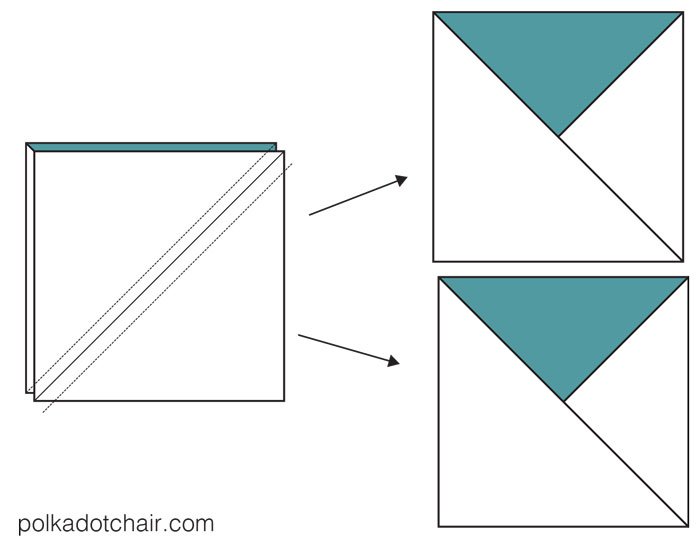 Stitch 1/4″ on each side of the line you drew. Cut along the line and square up the blocks to 8″ x 8″. Repeat for the other HST and background fabric.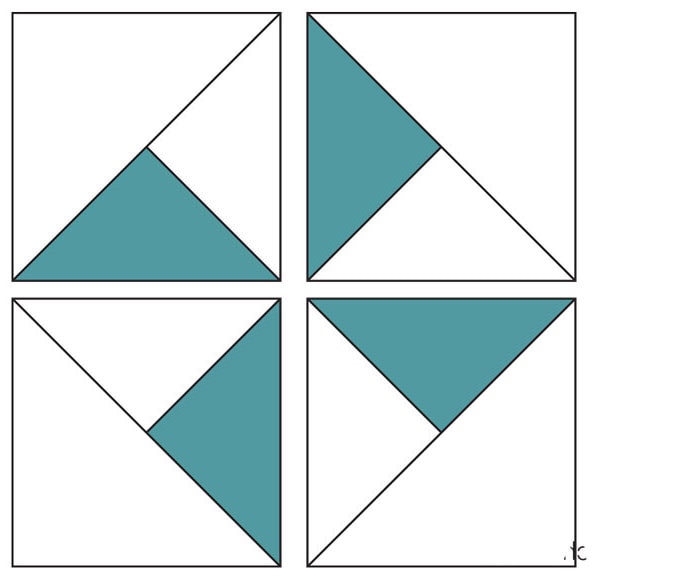 You will now have 4 blocks. Line up as shown in the diagram above. Stitch the squares together in the top row, then stitch the squares in the bottom row. Press seams and stitch two rows together.
Trim to 15″ x 15″. (If you stitched everything perfectly, you'll trim 1/4″ off each side, I made four different blocks and each time only ended up trimming off about 1/8″ off each side)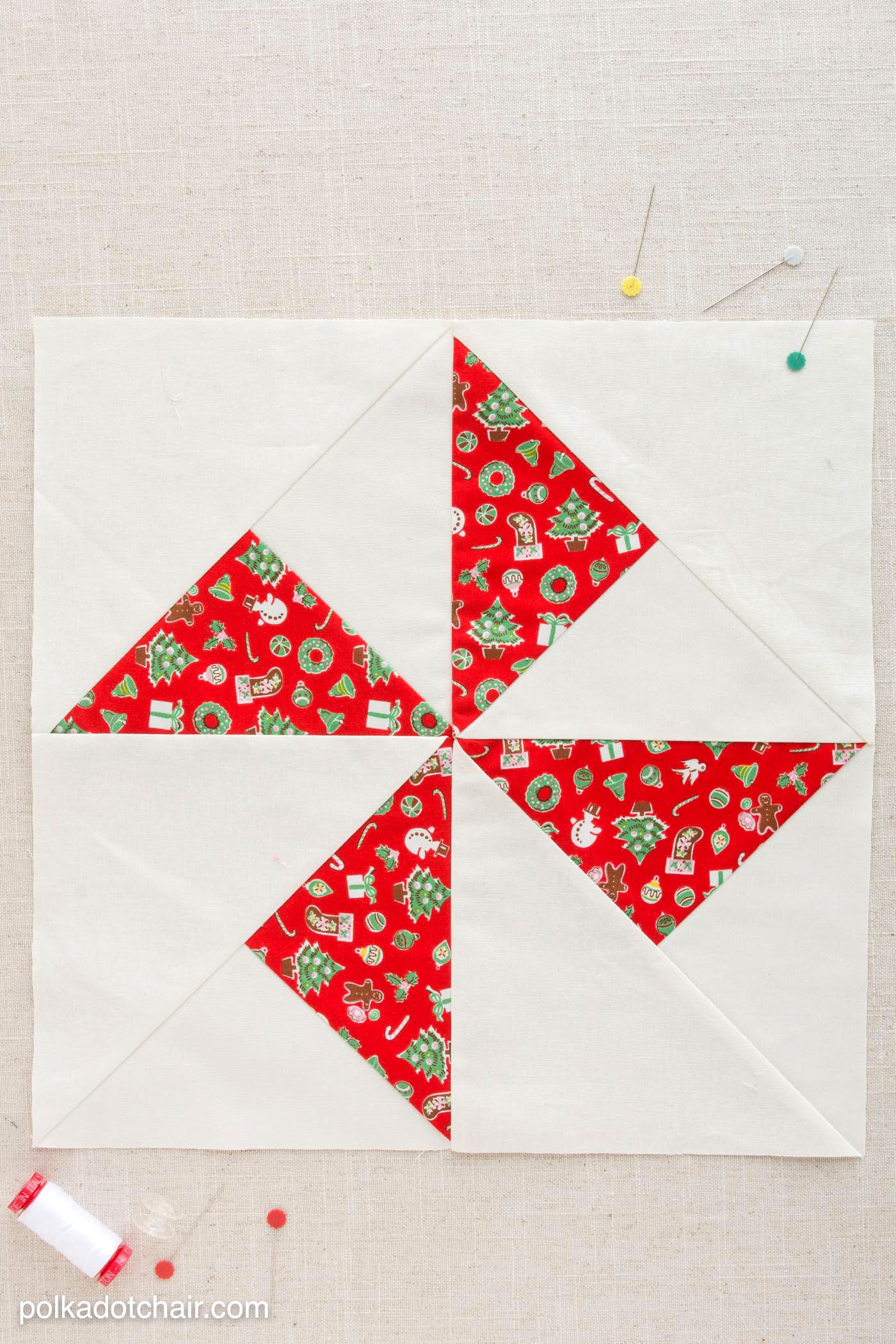 Here you can see the block I made for my Christmas quilt. I'm getting excited that this one is almost done since I'm going to stop at 9 blocks. That will give me oodles of time to get it quilted and bound before next Christmas (at least in theory *wink*).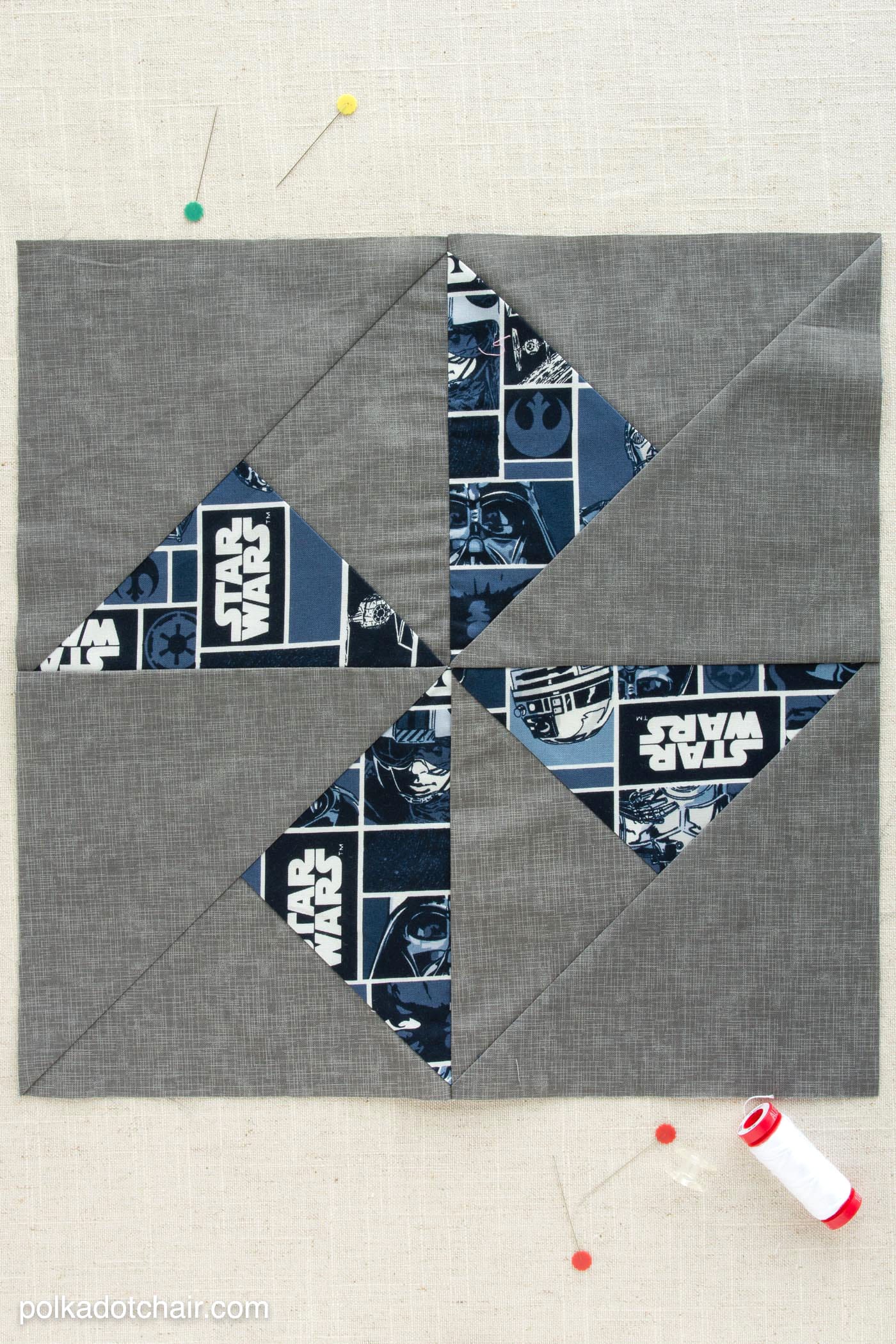 My son was begrudgingly running errands with me last week and we stopped at Jo-Anns, let's just say it is not his favorite store — As he was waiting for me to pick out a few things, he noticed this Star Wars fabric on the shelf and handed it to me.  Turns out it's the perfect color to work into the quilt I'm making for him.  Plus I love that it makes the quilt into a mini "i spy" of things that he likes. BTW, have I mentioned that he saw the movie 3 times already and has taken down all the "little kid" art in his bedroom and replaced it with Star Wars posters?  It seems he inherited is father's love of Star Wars after all…
Just a quick reminder: This project along with ALL of the other projects on this blog are offered to you for free. The only thing that I ask is that you do not use them for any commercial purpose.  If you have a shop, this is not meant to be a program for you to use in your store. It's meant to help build the online community of people who all LOVE quilting.  Please respect that so that I can go on sharing these projects for everyone.  If you are playing along and have a blog of your own, PLEASE feel free to post the blocks on your blog, just link back here for the instructions. If you have a friend that wants to join in, send them the link to this page, please don't print out the instructions and make a bunch of copies. Thanks!!!!
Okay now go forth and STITCH!  I can't wait to see your blocks!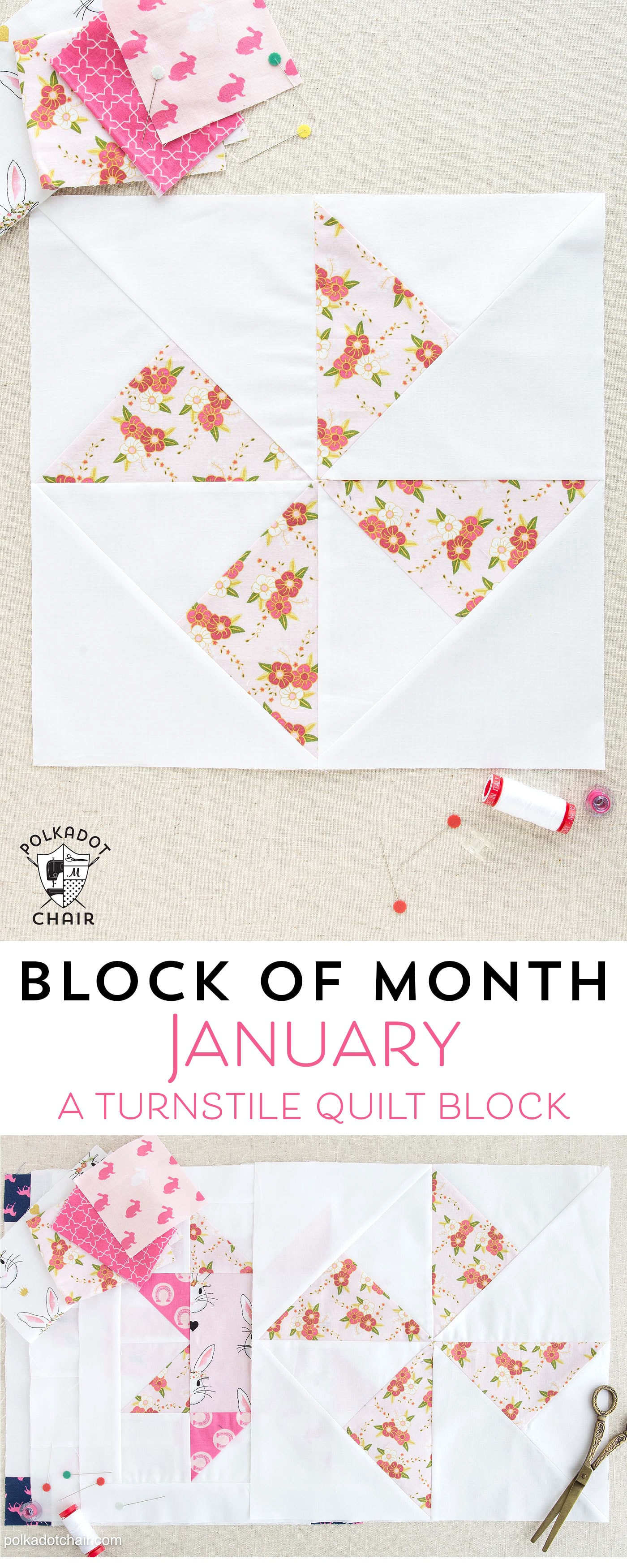 Print Friendly
13