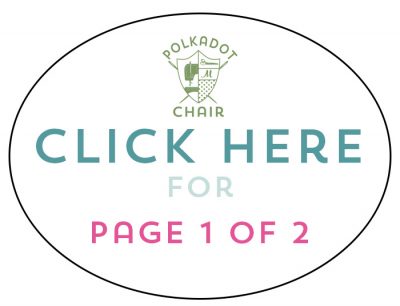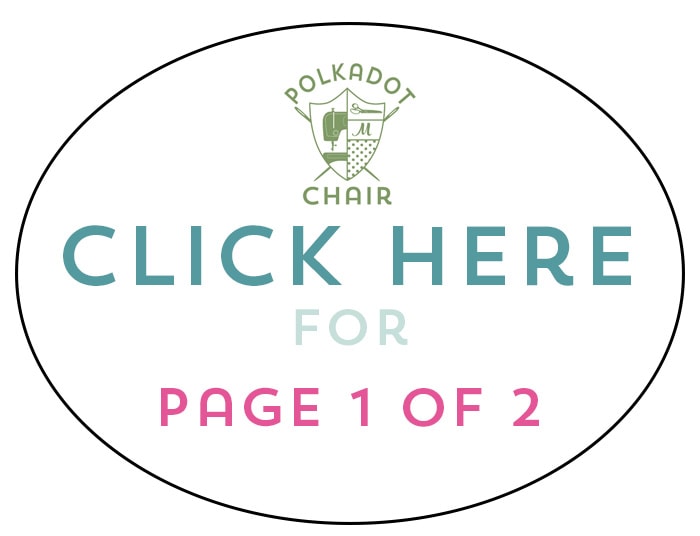 To make the wreath you're going to need (includes affiliate links):
Styrofoam Wreath; it can be any size you like mine is 16″
1/2 yard of Black and White Fabric (fabric is from my Wonderland Line)
1 package of Little B Paper Roses (DIY kit you assemble)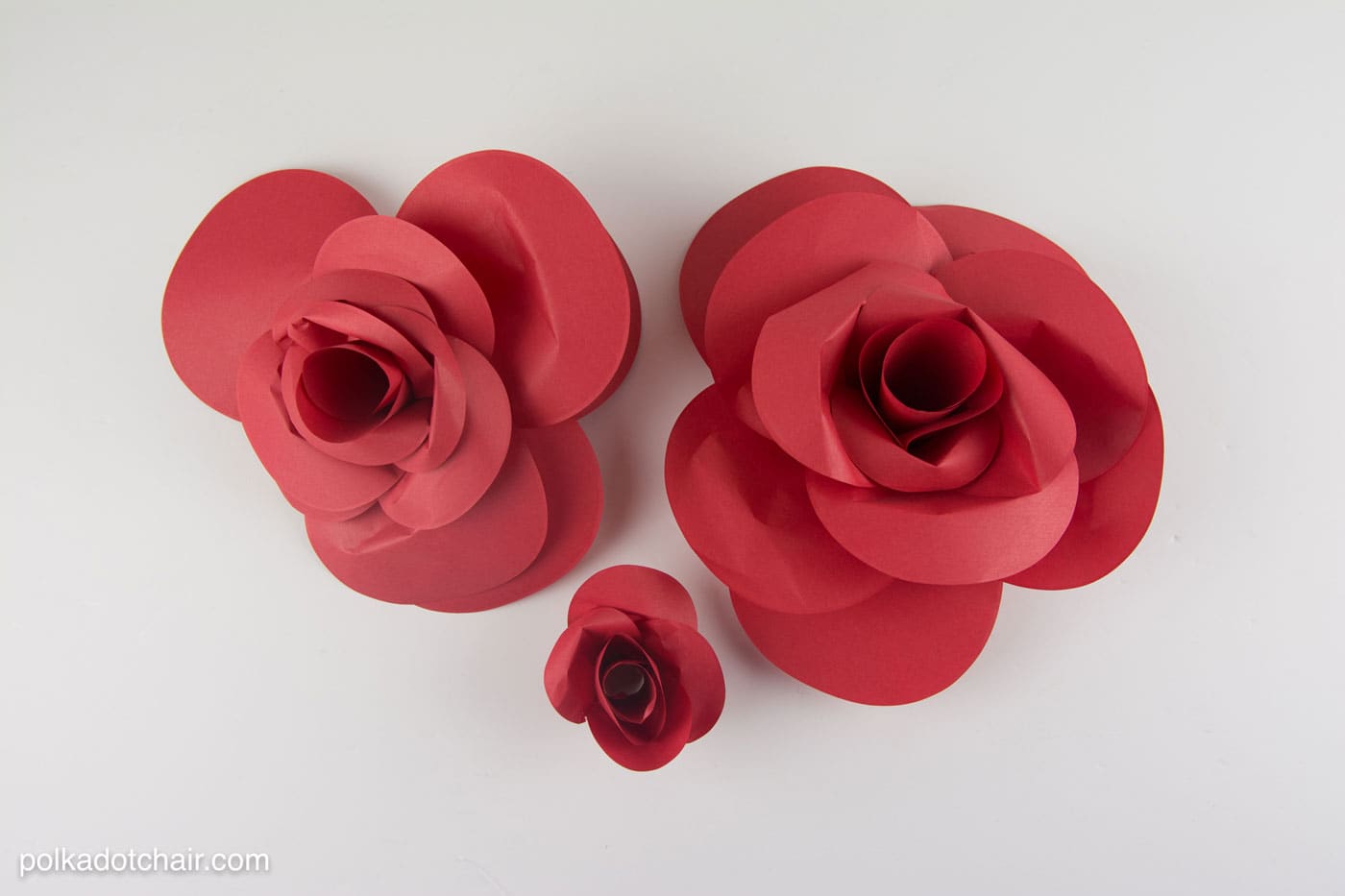 Following the directions on the package, assemble the flowers. You'll need the small, medium and large but not the Extra Large
Cut the fabric into 3″ strips. You'll need 4 strips to complete the wreath.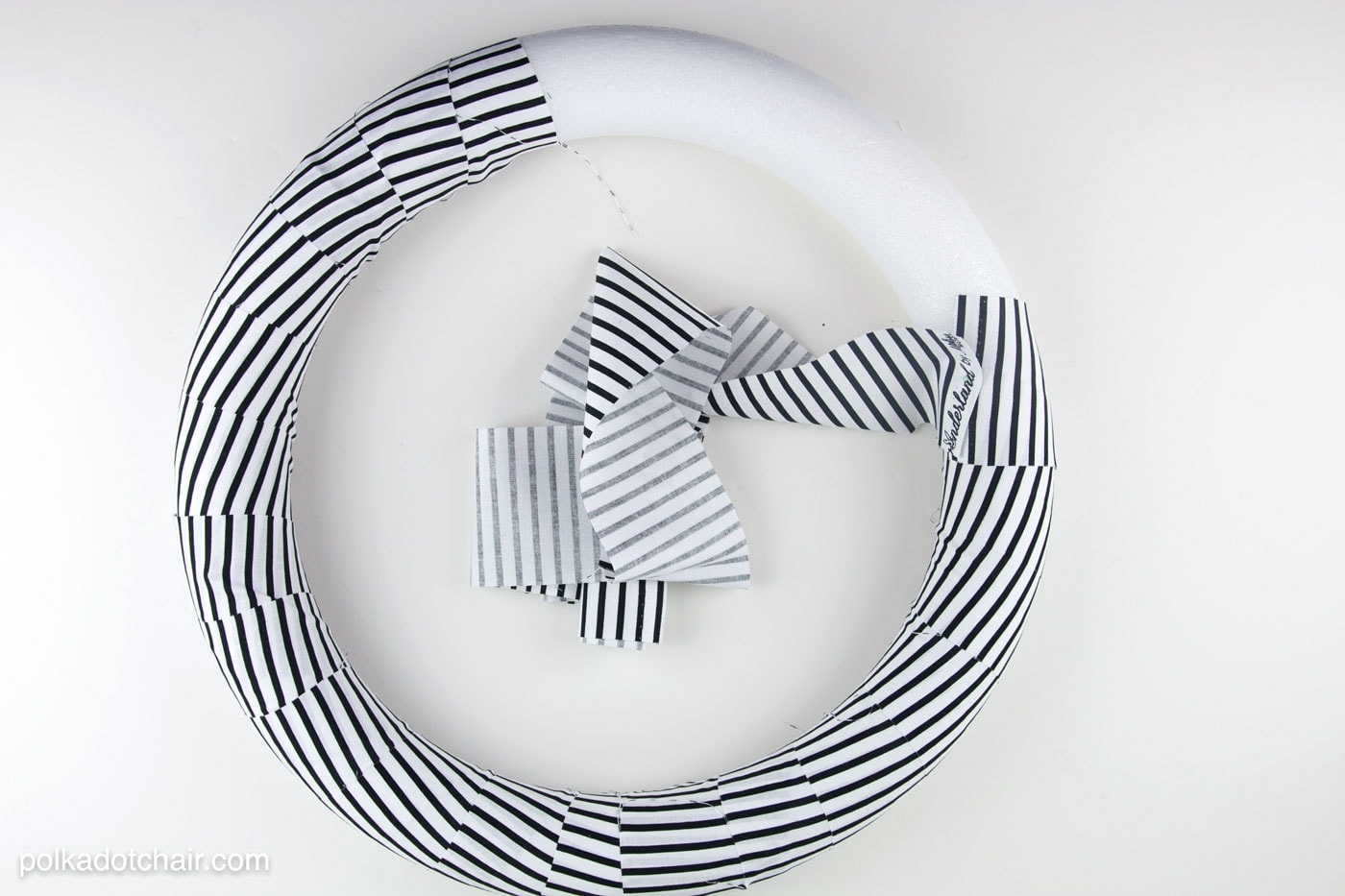 Secure the end of the fabric with a straight pin (hid out of the way) and begin wrapping the fabric around the wreath form.
Secure ends with straight pins as needed.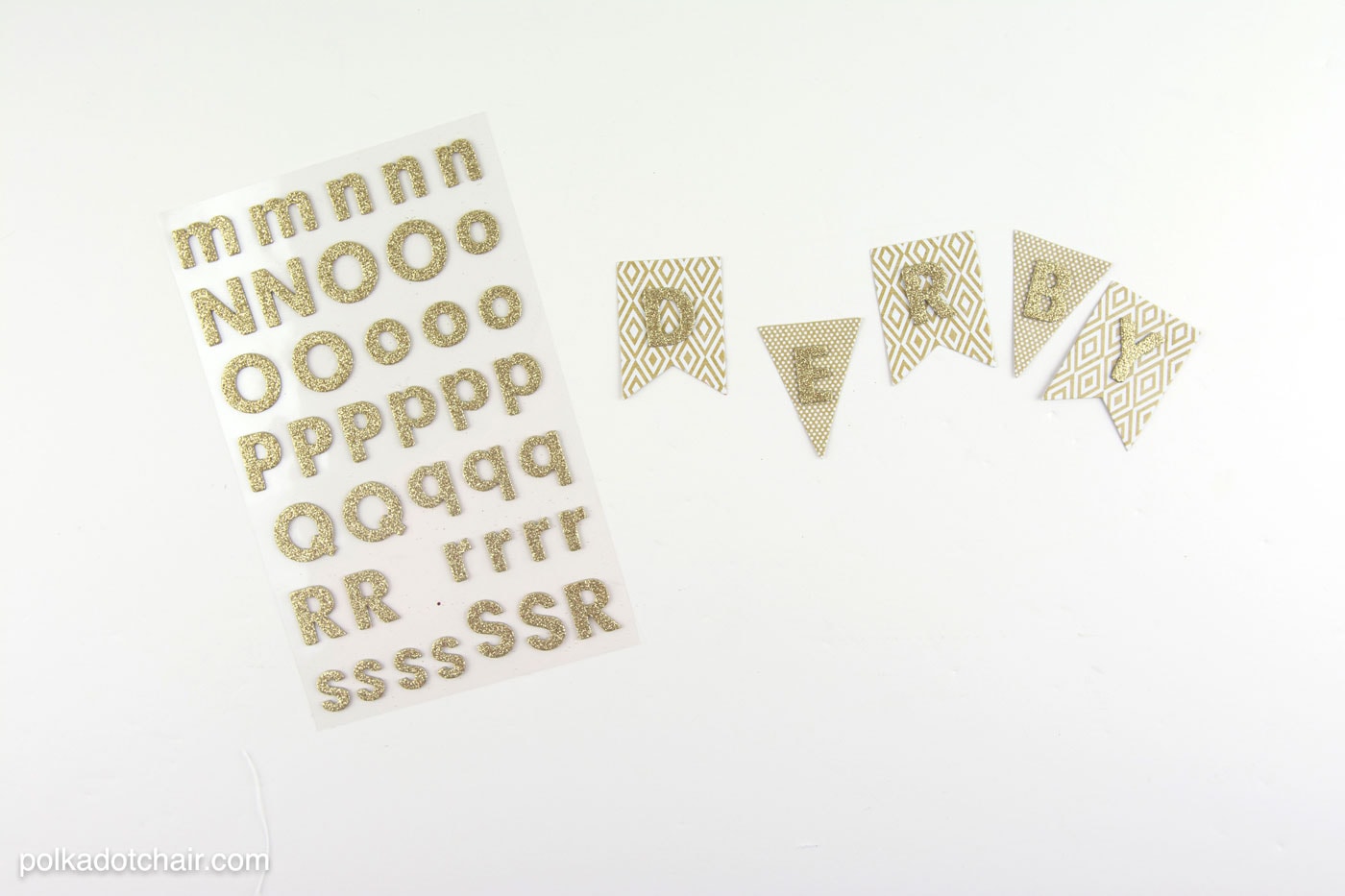 Spell out DERBY with the glitter stickers and attach to the paper banner.  Punch holes in the paper banner at the top corners and string onto the bakers twine.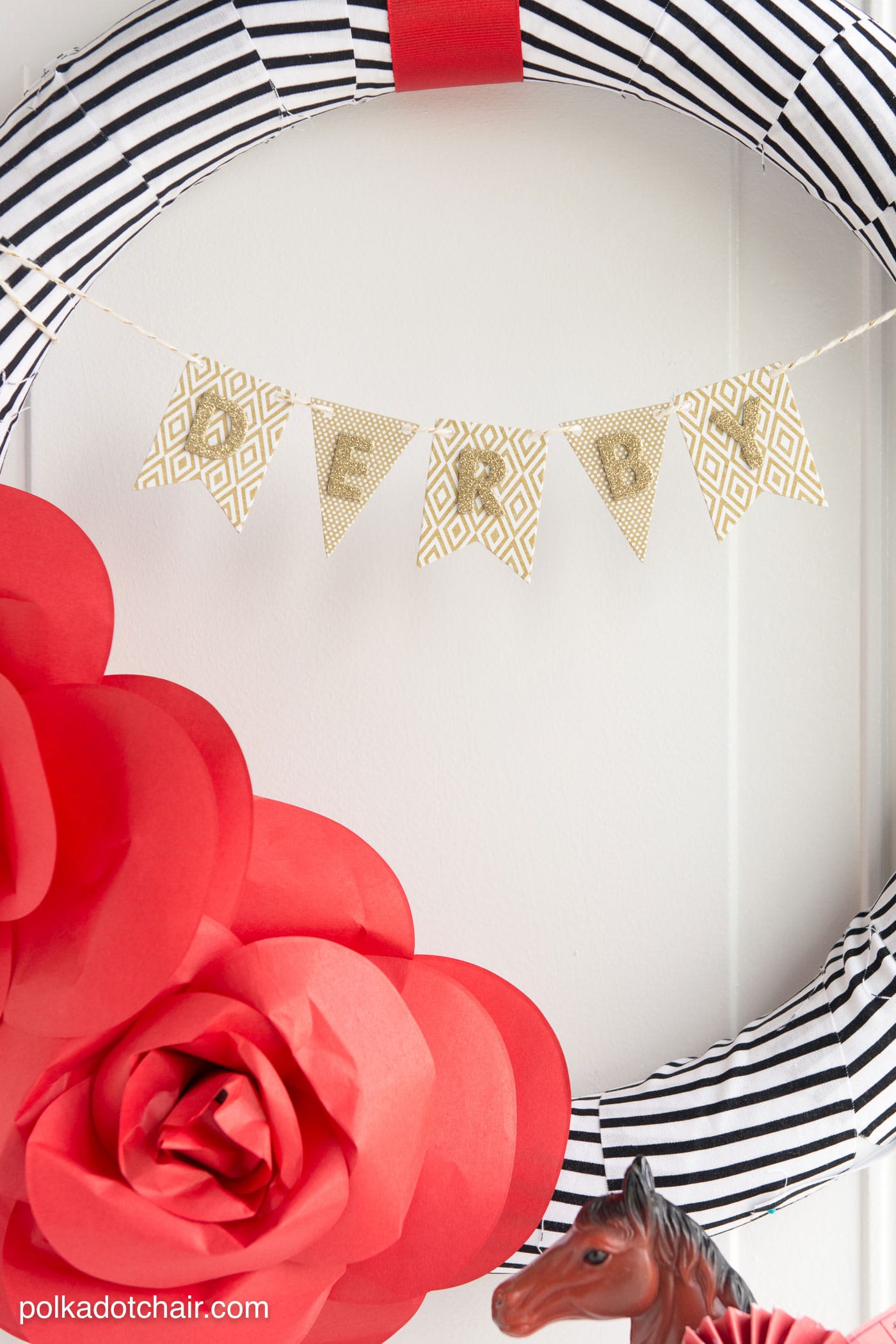 Using the pins and bakers twine secure banner to the front of the wreath.
That's it YOU ARE DONE! Give yourself a pat on the back.
For even more Kentucky Derby Party Ideas and Decorations JUST USE THIS LINK.

looking for more ideas??
You may also like:


Print Friendly
4