For our next project in our Summer Sewing series, we have this fun and adorable project from Kimbo at A Girl and a Glue Gun. She's showing us how to make a fringe tank AND how to DIY the pineapple painting on the front! Keep reading to get all the "juicy" details *wink*.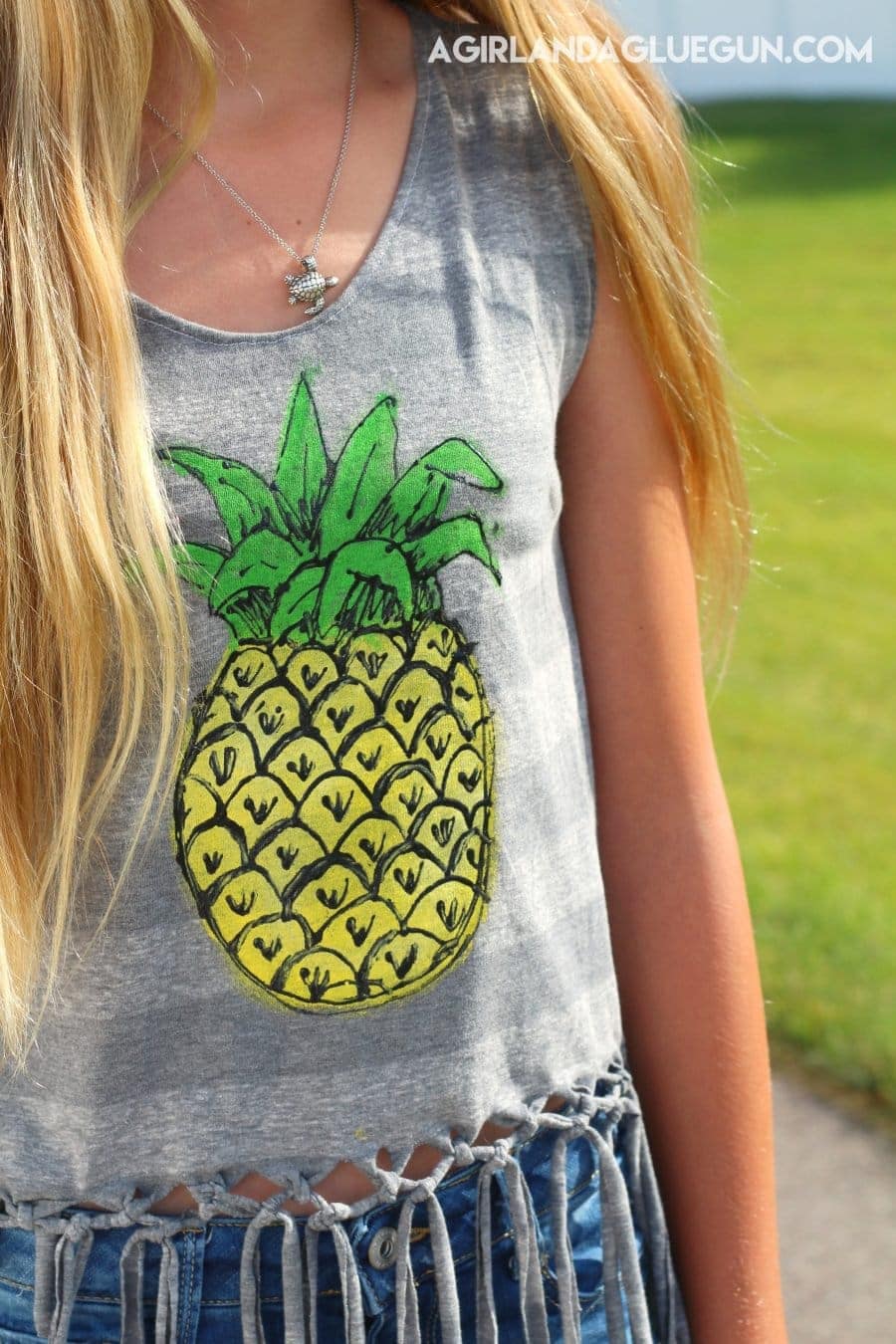 A few years ago I was in charge of girls camp for our church. As you can imagine, I had a million things to keep track of and accomplish before the camp started.  One my jobs was to design and order t-shirts for camp that year. I absolutely loved designing the t-shirts. The girls all gave me their ideas and input, and I was able to take their ideas and make some fun t-shirts.
The designing part of the t-shirts went well, the order part however had a few snags.  Somehow I miscounted the number of small tees that I needed to order and we ended up giving a few girls a Large t-shirt when they should have had a smaller size.  I was totally embarrassed and hoped that the girls would understand and not be too disappointed.
Not surprisingly they were all champs about it (they are all such good kids) and skipped off to their cabin with the shirts. They came back a few hours later with "modified" t-shirts. They took the too large t-shirts and added a fringed bottom. They also fringed the bottom of the sleeves so they didn't look so large and baggy anymore. The shirts turned out so cute and I was so proud of them for making the best of the situation.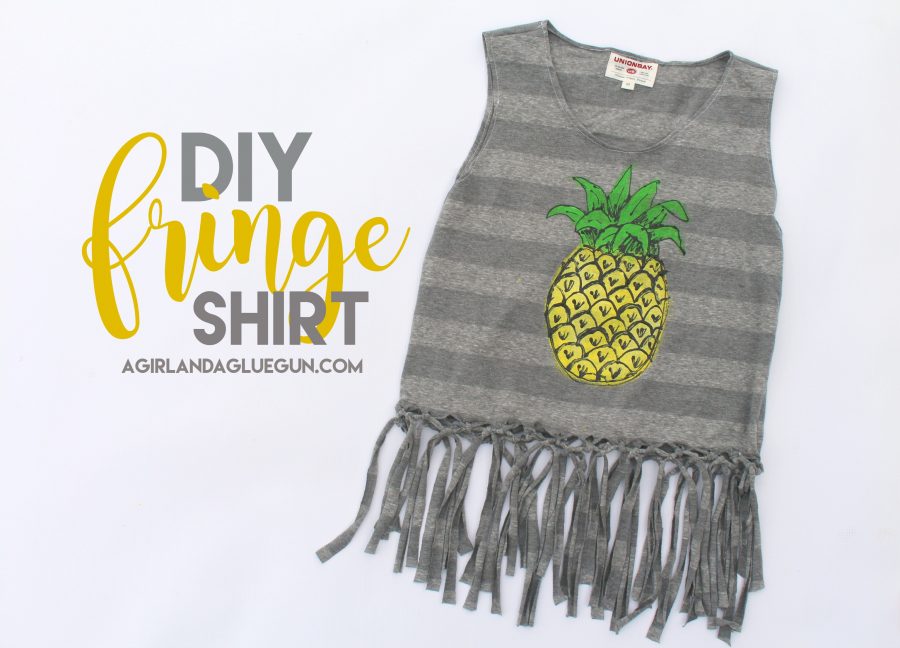 This ADORABLE fringe tank by Kimbo at a Girl and a Glue Gun totally reminded me of that story. I learned that day how much teens love to take scissors to clothing! This project would be a perfect way to keep a bunch of kids entertained on a rainy summer day.
She shows you not only how to make a fringe tank but also how to paint the pineapple on the front!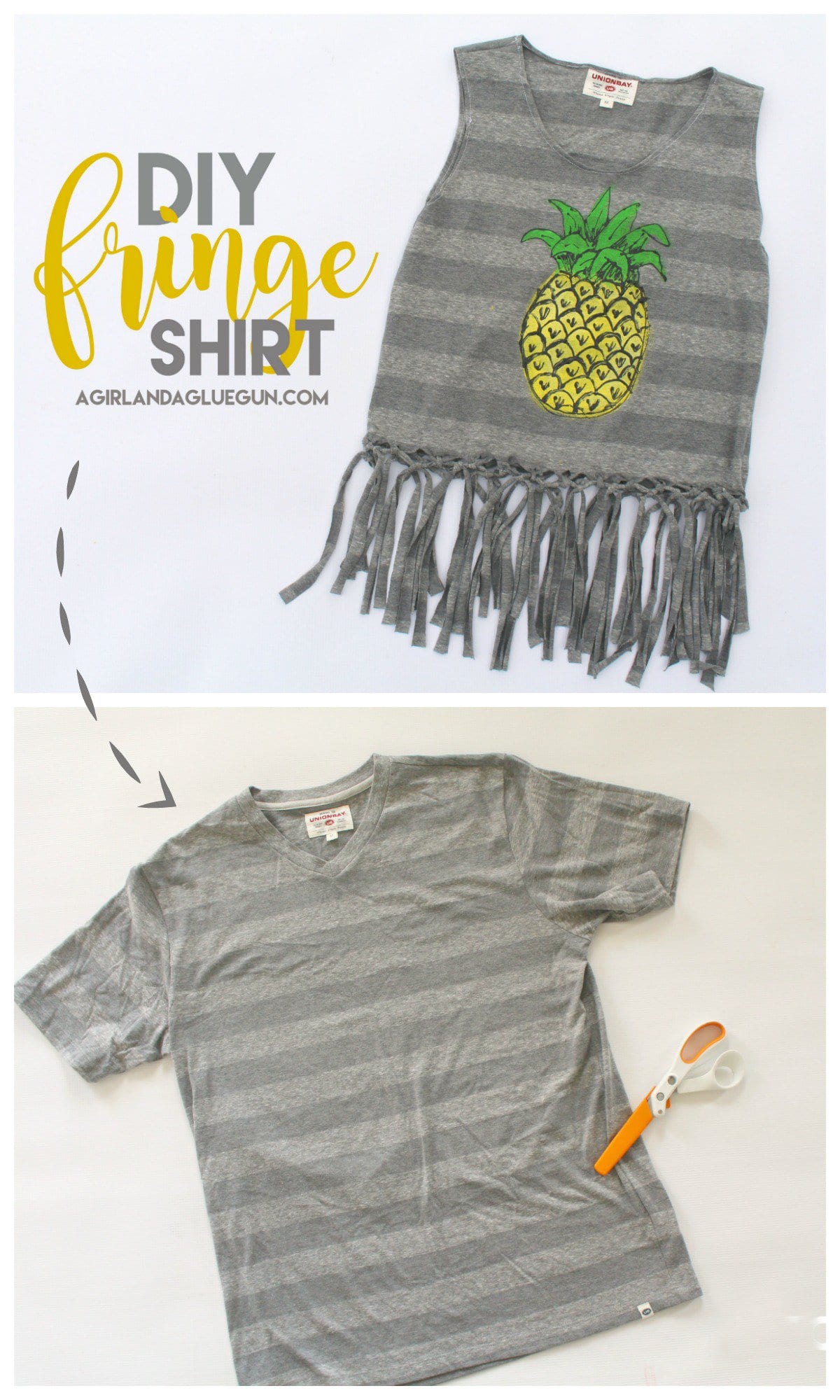 To see all of the projects shared as a part of our Summer Sewing Series just CLICK HERE.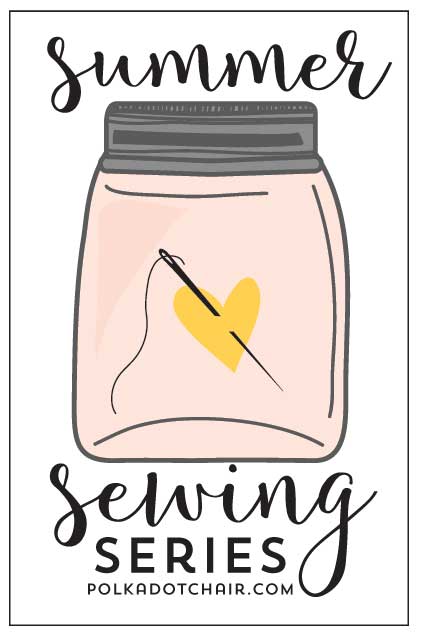 also: if you're looking for the July Block of the Month it will be posted tomorrow, just had a bit of a scheduling conflict today *wink*