Today I'm excited to kick off a new series – the Polka Dot Chair Summer Sewing Series!  I've invited some of the best sewing bloggers on the web to share with you guys a brand new free summer sewing tutorial each week all summer! We are kicking off this series with this fantastic tutorial teaching you How to Make a Tee Pee. If you like this project you may also like this Splash Proof DIY Phone Case Sewing Tutorial.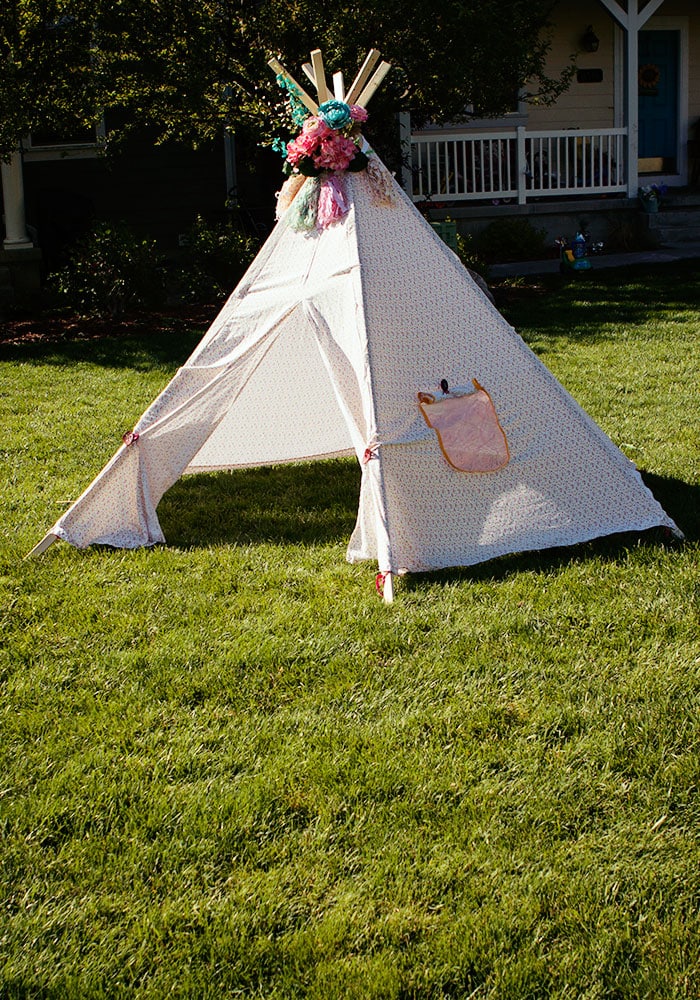 A couple of months ago I found myself a bit too over committed with work projects.  It was the perfect storm of problems at home (EVERYTHING was breaking– dishwashers, washing machines, garbage disposals– on top of that we had a sewage backup in our basement) and work commitments.  I was grateful for the work and at the same time staring at the calendar wondering how so many deadlines all ended up on the SAME DAY (which was btw the day after our basement flooded). The week before all of the deadlines hit I did what I usually do when things like this happen, sit in a chair and do nothing, or find totally random non related projects to work on.
One day as I was sitting doing nothing, whilst my to do list spun around in my subconscious brain, I started thinking how much I wished I just had time to sit at my sewing machine and make something just for fun.  I was daydreaming about lazy summer days with kids out of school (and out of carpools), peanut butter sandwiches for lunch, popsicles for snacks, and the smell of sunscreen in the air daily. All with the steady sound of my sewing machine chugging along in the background.  It reminded me of how much I LOVE summer and summer sewing.
I love to sew in the summer, I've usually got a "to sew" list a mile long full of sundresses, beach bags, skirts, and quilts. Most of it doesn't get done, but to me it's almost just as much fun to dream up the projects as to finish them.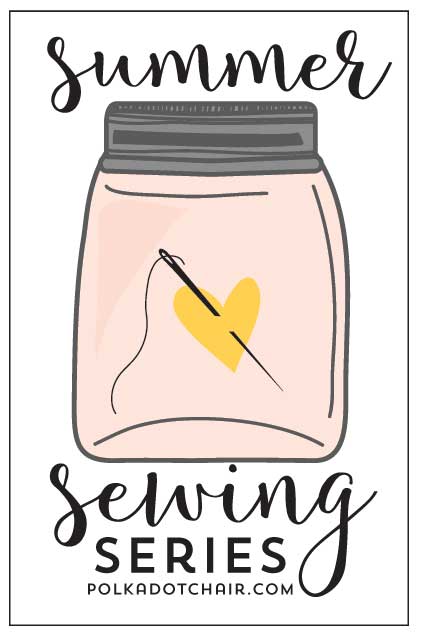 I decided that day I'd share my love of Summer Sewing with all of you.  I've invited some of the best sewing bloggers around to share with you a free summer sewing pattern or tutorial each week all summer! Hopefully you can find some fun new projects to add to your summer sewing list! Projects will post every Tuesday and most Friday's this summer. Many of the bloggers you may already know, and many may be new to you.  I hope by doing this you are able to discover new blogs to follow.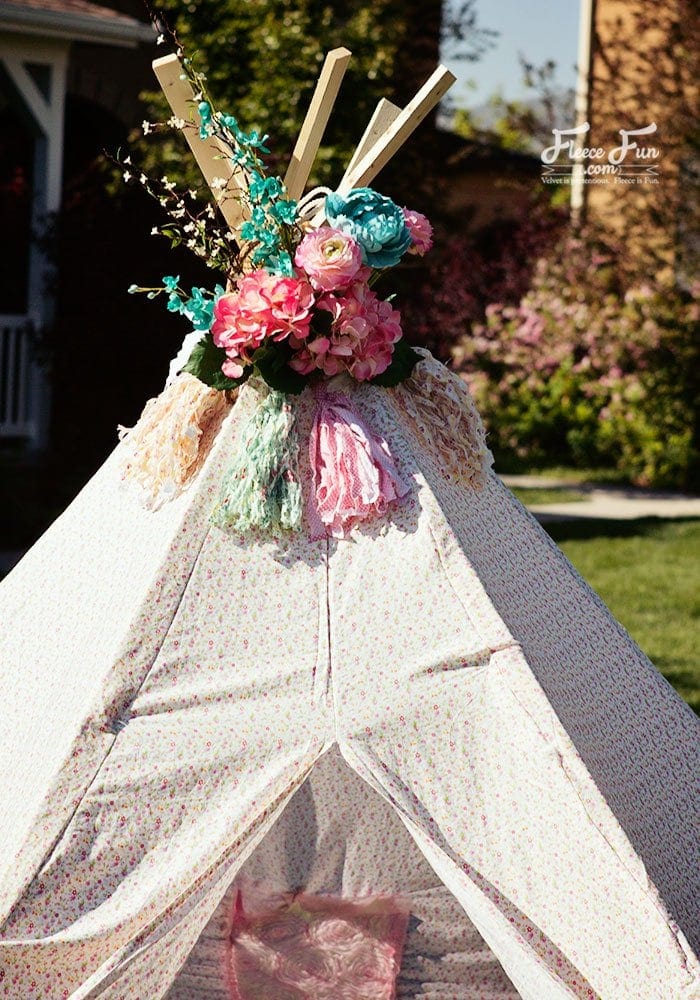 This week we are kicking off the series with Angel of Fleece Fun. She is sharing a tutorial showing you how to make a tee pee.  Don't you just want to grab a book and climb in?  Talk about a fantastic summer sewing project! My kids would have adored this project when they were little.