September is National Sewing Month! To celebrate I've teamed up with 5 other pattern designers to offer you a fun Sewing Patterns Giveaway! Keep reading to find out how to enter!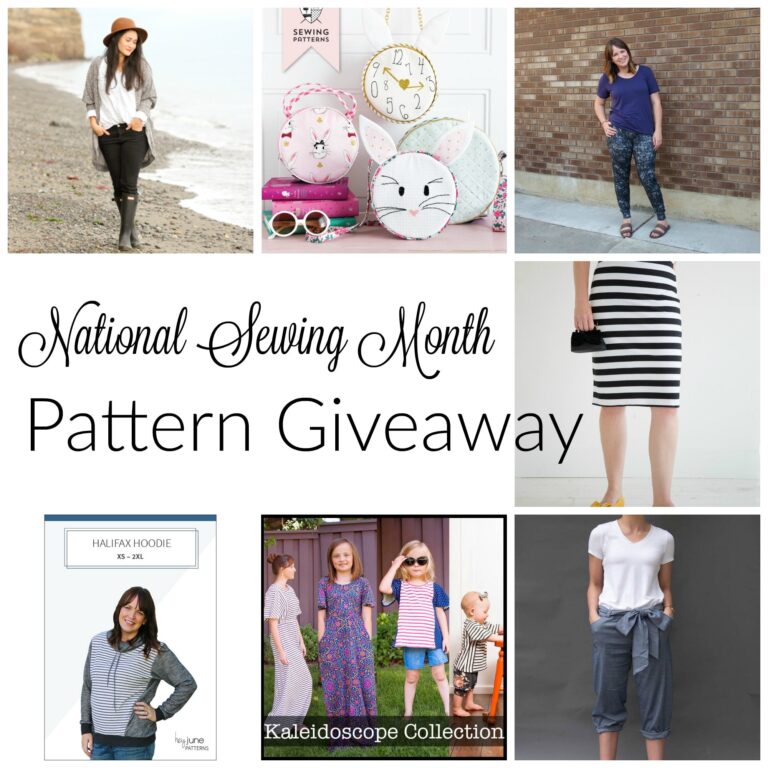 How cool is it that there is a Sewing Month! My kids would joke that for me every day is "sewing day". They even made me a t-shirt for Christmas one year that read "I can't stop sewing". Funny kids….
To celebrate this month myself and some other pattern designers are offering a fun giveaway. Enter below and you'll be entered to win a fun bundle of patterns. So many of them are PERFECT for autumn sewing. I seriously need to make them for myself!
I have the lone accessory pattern in the bundle. Seems appropriate as I own way too many accessories.
I'm offering the Alice Bag as a part of the prize.
I'm really excited because the Alice bag has undergone a facelift! It's not even a year old, but it's already had some work done *wink*.
After I released the bag, I was asked to make a 3rd size. A larger size that could be used to store a circular cutting mat. It was a great idea and I immediately started working on a 3rd bag size.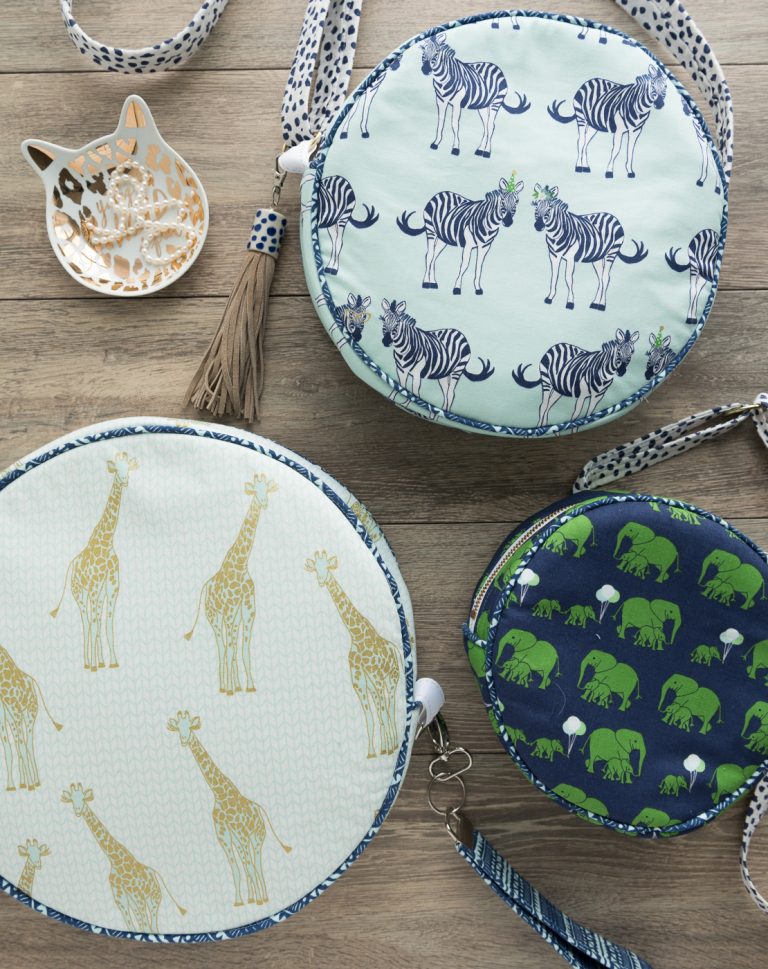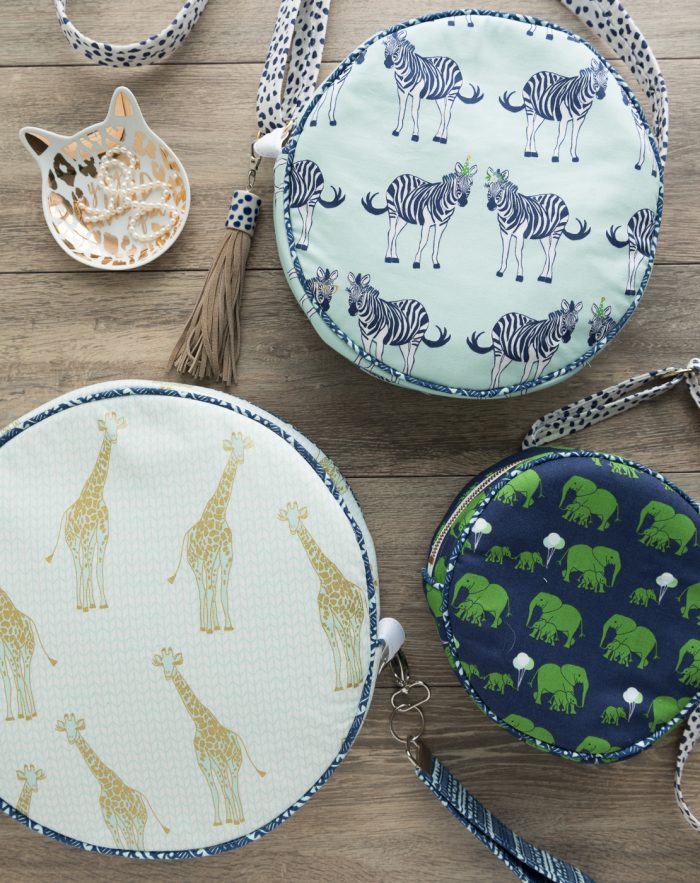 Here you can see all 3 bag sizes together in one shot. They measure about 7 ½″, 9 ½″ and 11 ½″ each in diameter. They are all about 3″ deep.
I've also added another option for the cross body strap. One that attaches at the zipper instead of the back.
I don't recommend attaching the strap to the side on the smallest size bag since it wobbles a bit, but it's perfect for the medium bag!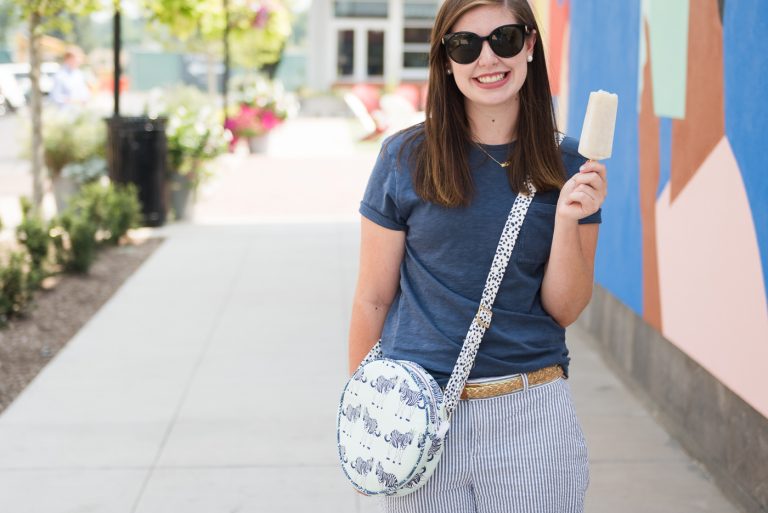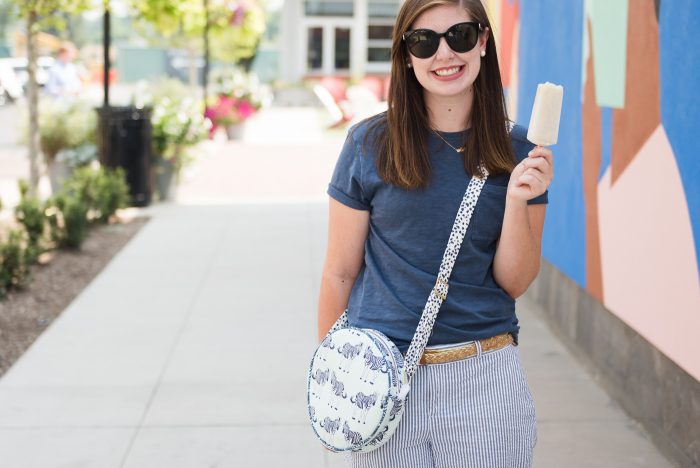 Here you can see the medium bag with the side strap. That should give you a good idea of the scale.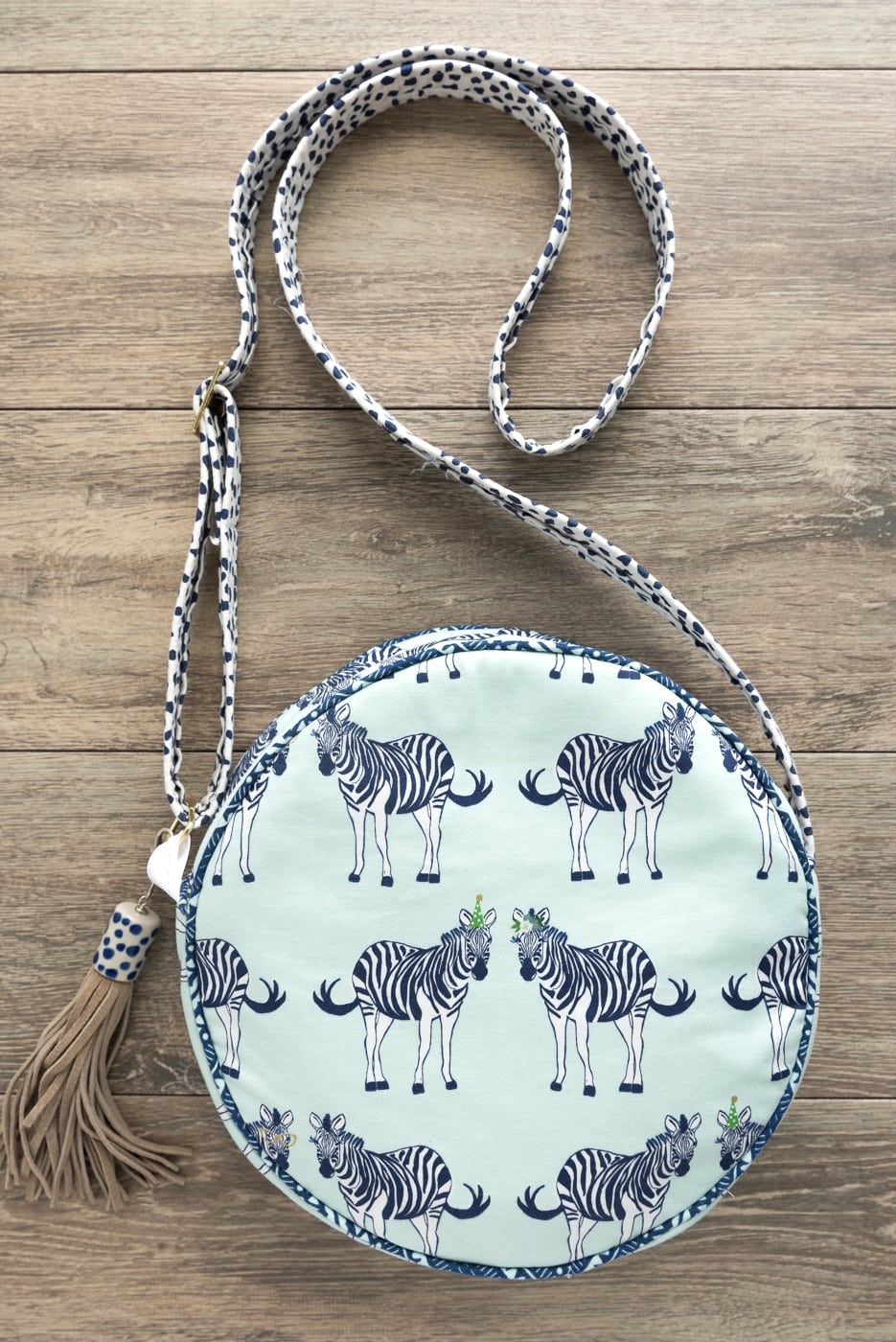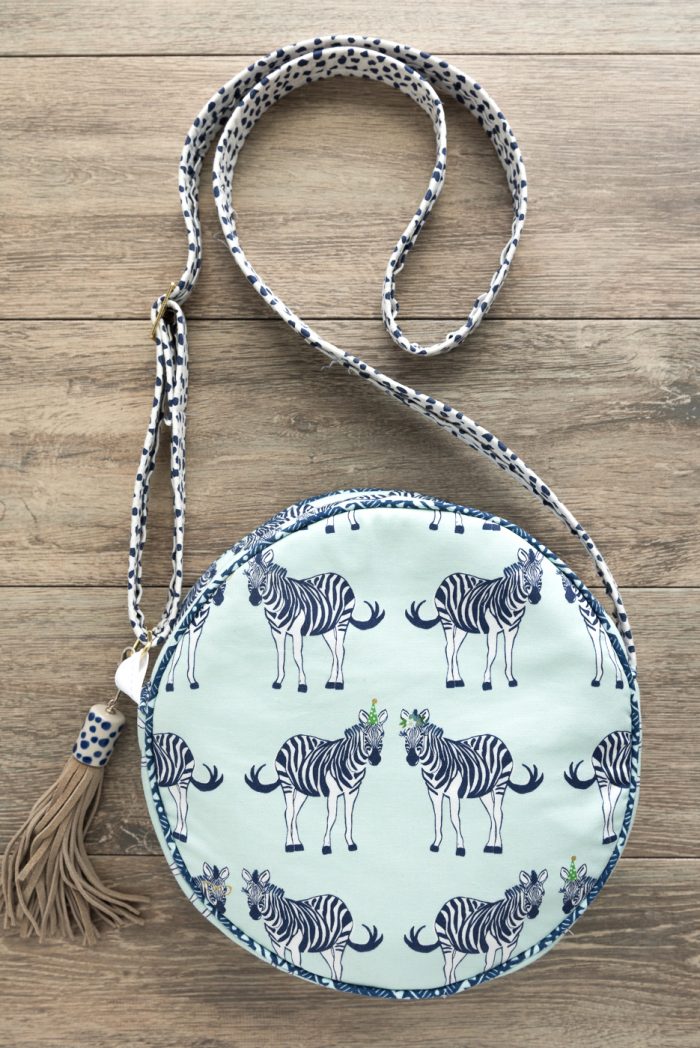 This is the largest size bag. It fits the Sue Daley round cutting mat! I need to take some photos with it and the mat, but wanted to show you how large it is today.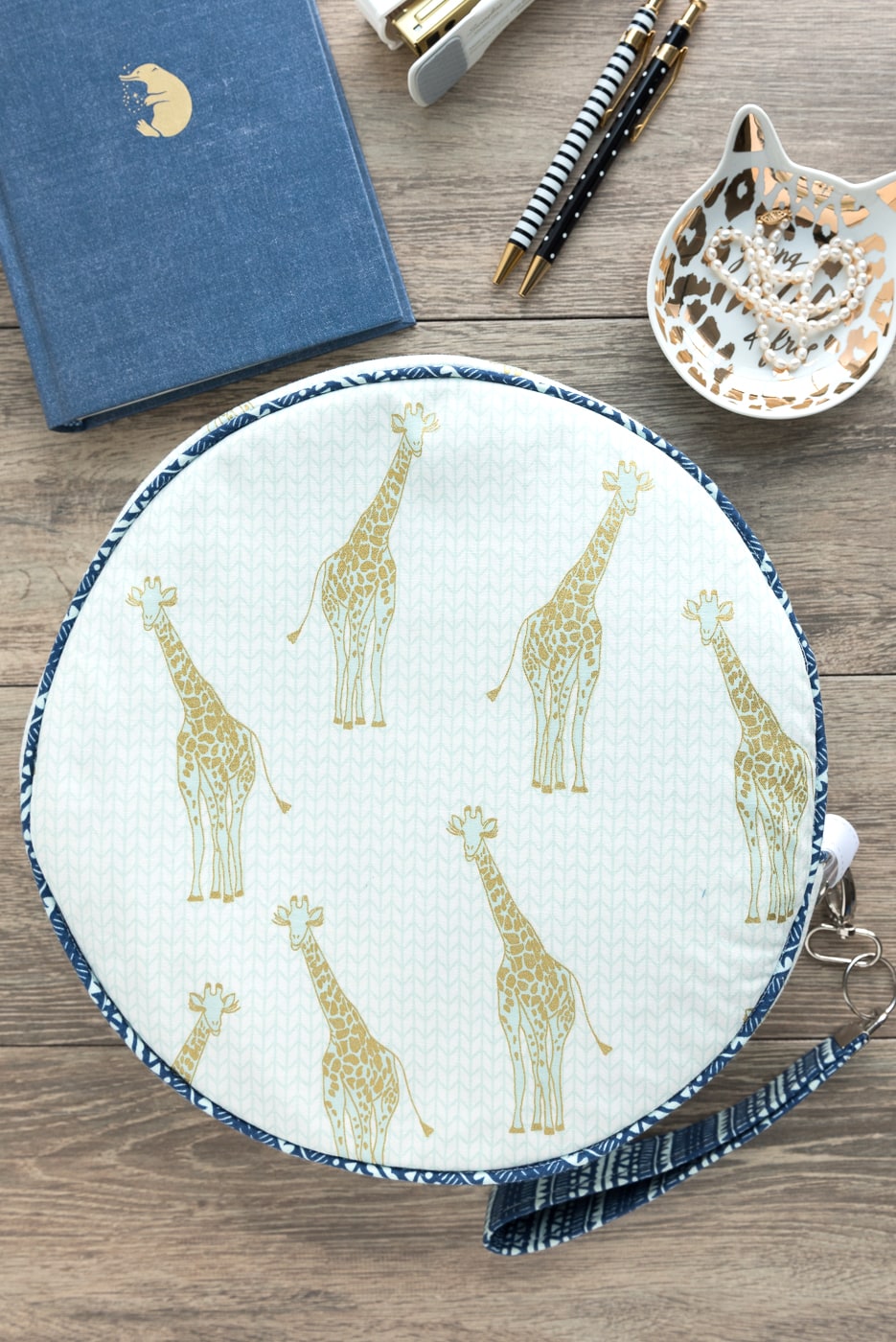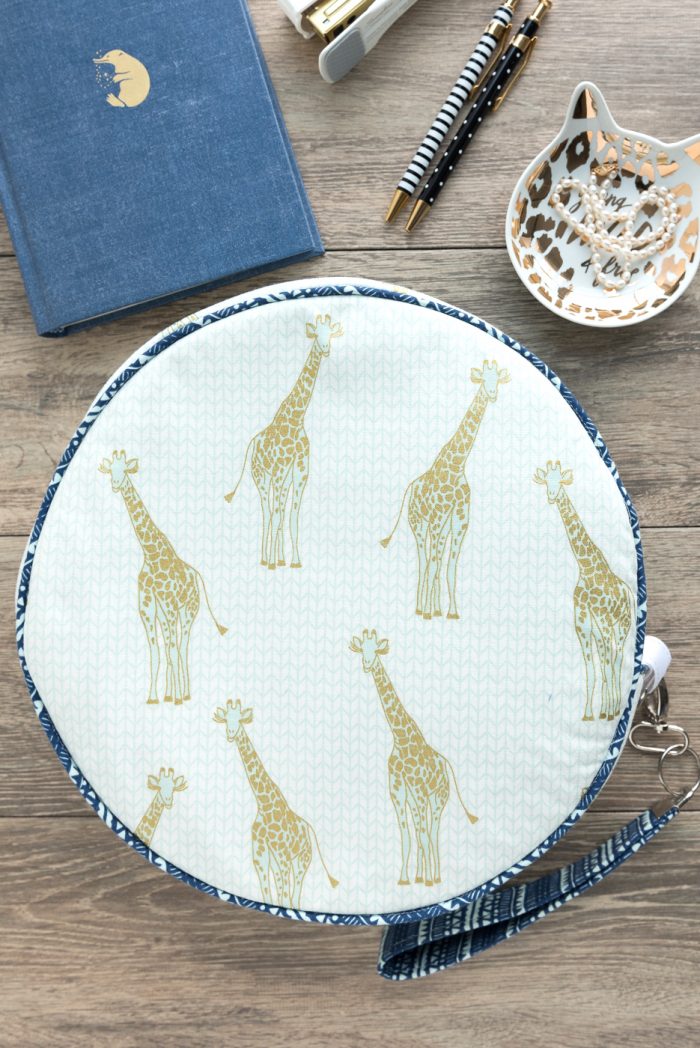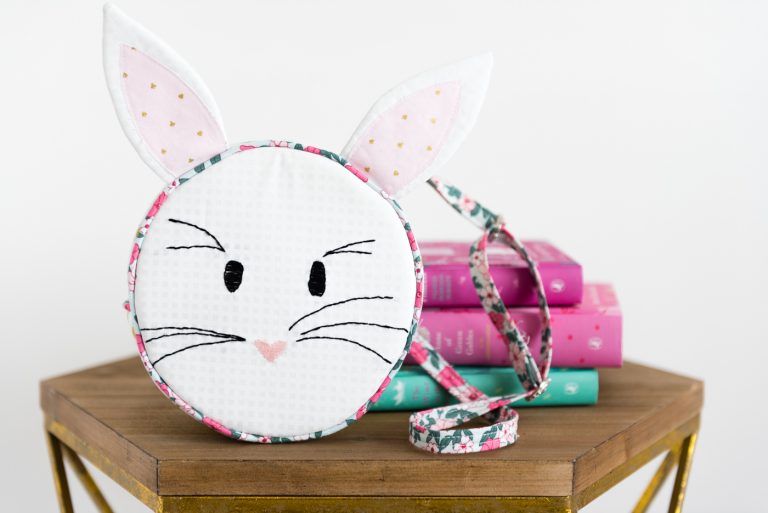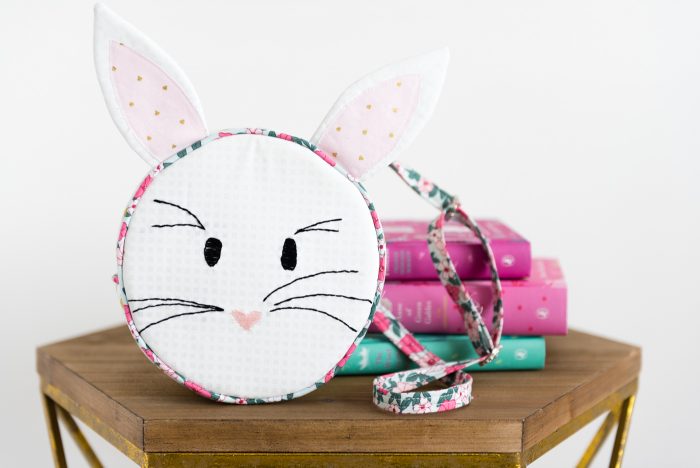 You can still add bunny ears or a face or a clock to the front of the bag. All of the changes are only additions. All of the original patterns are there.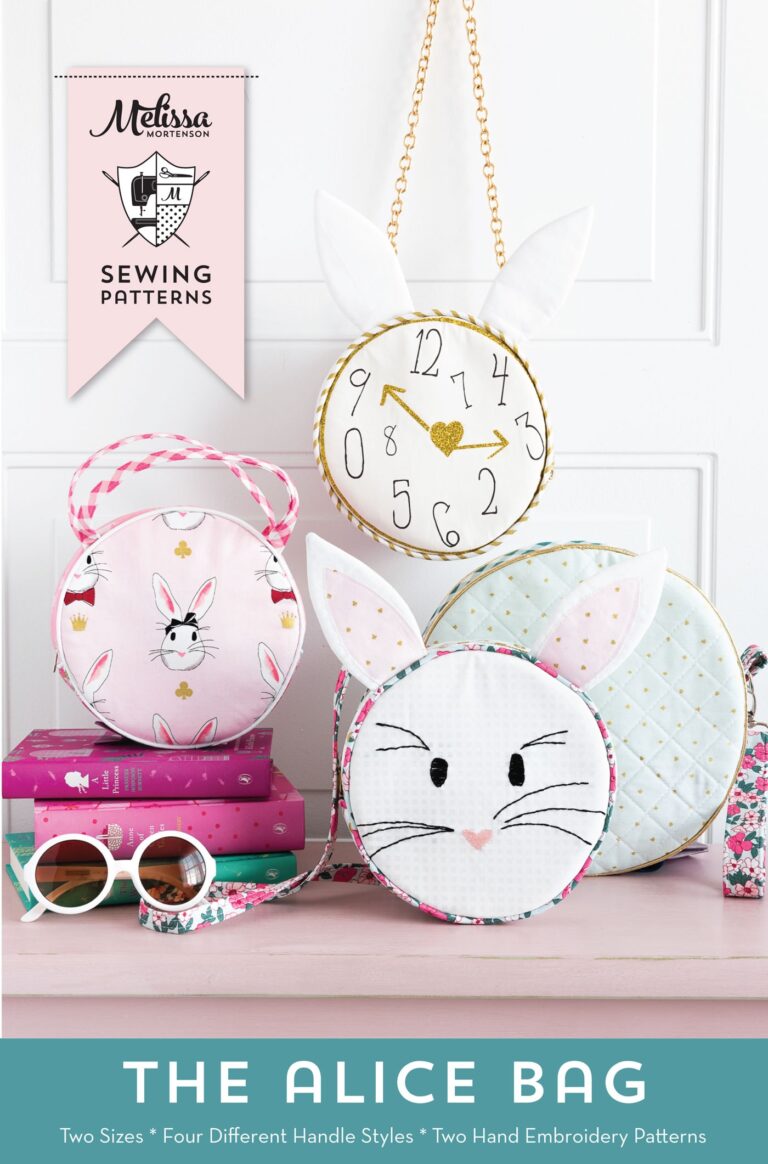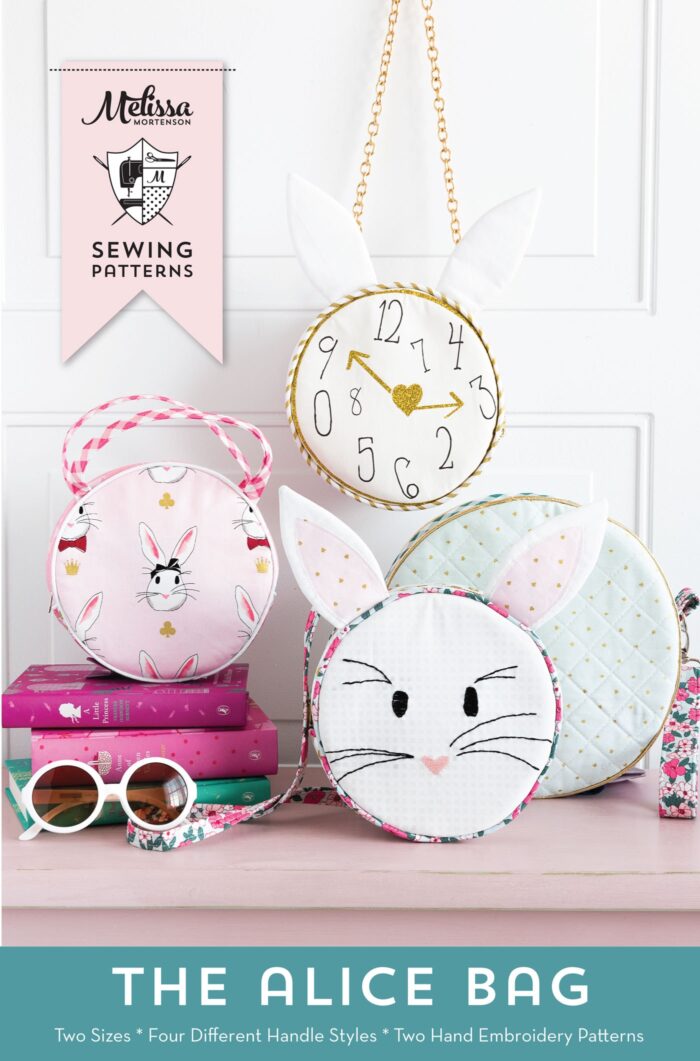 You can even make a Mickey Mouse inspired version, using a free update to the PDF available to download on the blog (instructions to do so are on the last page of the pattern).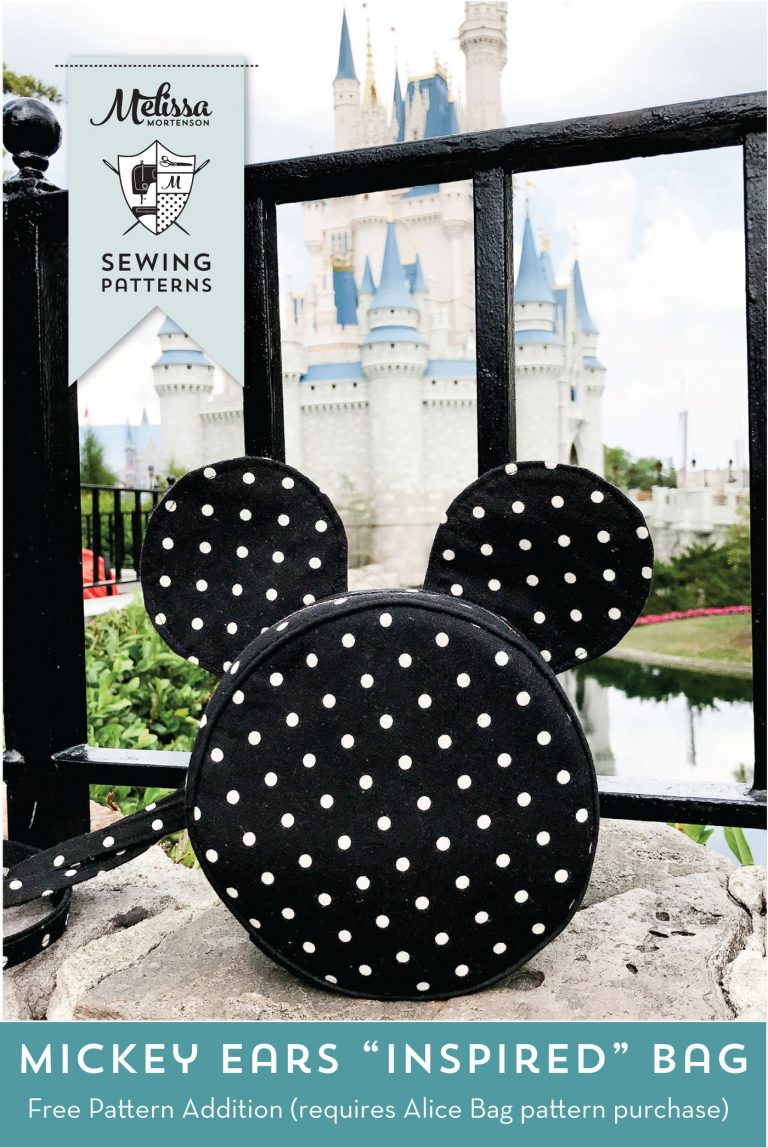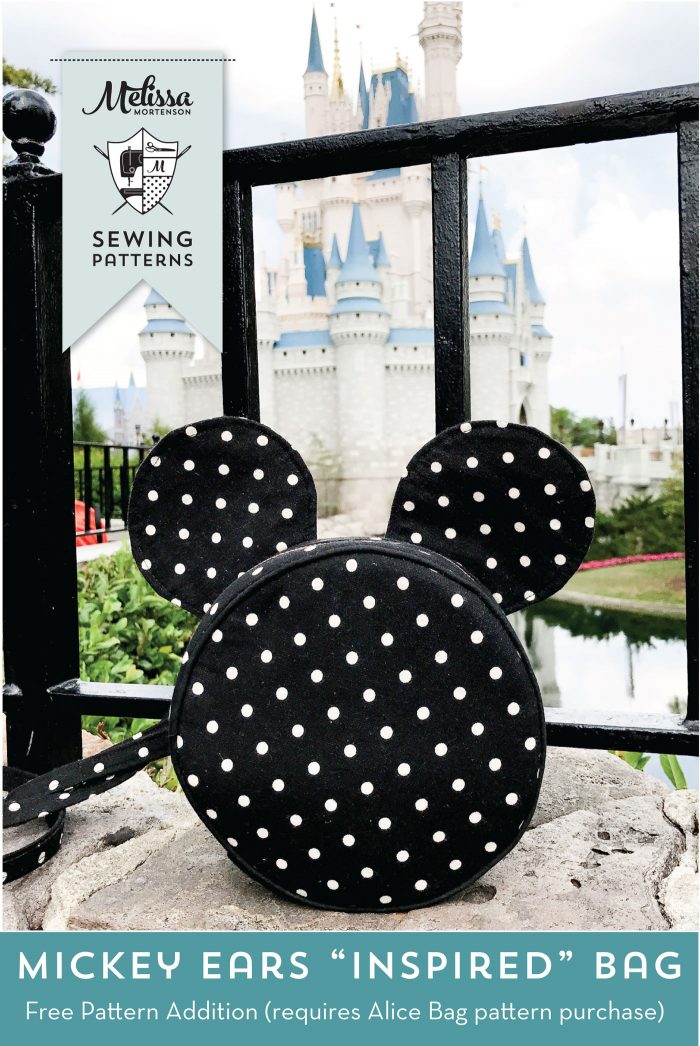 To buy the Alice bag pattern just HOP on over to the SHOP.
If you already bought it, just click the download link again and you'll automatically download the updated pattern for FREE! (email me if you lost your link)
To enter to win the pattern pack use the Rafflecopter Widget Below.
In honor of National Sewing Month we have teamed up with 6 of your favorite sewing pattern creators to give you a chance to win a bundle of 7 different sewing patterns!!!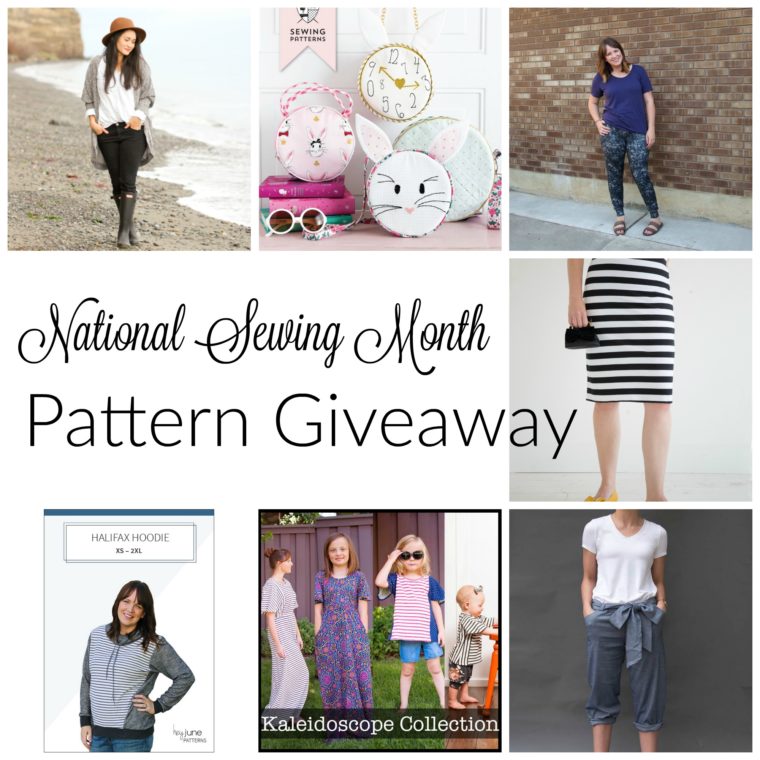 Every pattern in the bundle is perfect for quiet autumn sewing!
AND you can check out all the details of each of the patterns here:
Simply use the prompts below and you are entered to win.
Good Luck!
If you've already entered with the Rafflecopter widget your entries have automatically been transferred.
GIVEAWAY IS CLOSED