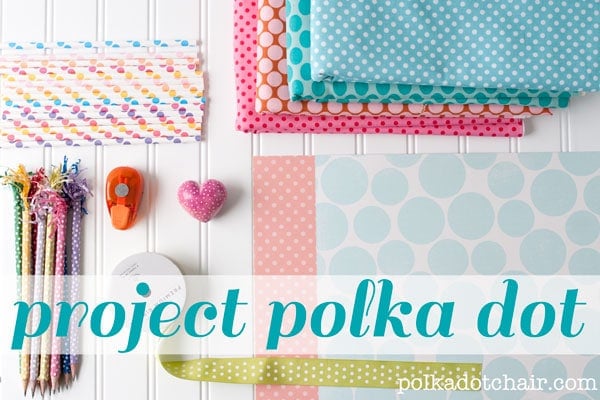 This March, this blog will be:
All Polka Dots.  All the time.
(I've been dying to write that line for a month now).
I've lined up a fun blog series for you guys.  This March I will be blogging all about polka dots.  They are super "in" right now and I thought I'd seize the opportunity given the name of my blog :).    I've got lots of guest bloggers lined up for you that will sharing their projects ALL related to POLKA DOTS.    There will also be a few giveaways thrown in.
We will have a bit of sewing, a bit of crafting and a bit of fashion too!
There's a bit of a back story to this idea… read on if you're curious.
Back in 2007 I was looking to rename my blog.  I wanted something catchy.  I glanced over at the polka dot chair sitting in my craft room and VOILA a name.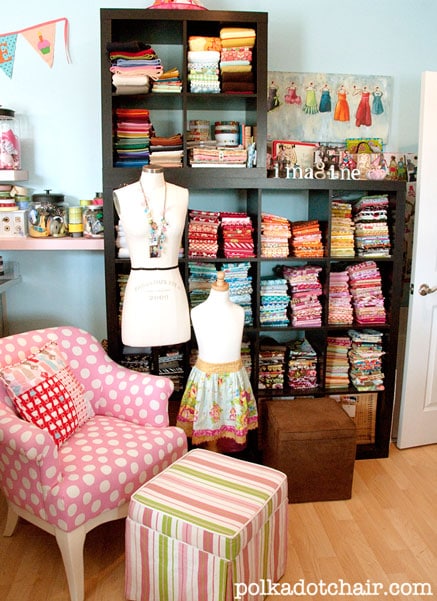 Since then I've gone back and forth with whether I like the name. If  I started all over again I'd name it something different, but the Polka Dot Chair has served me well.  Recently I met up with a new friend in Utah and she said "I always remember you as the polka dot chair girl".   I giggled a little bit.  I answer to Mom, Melissa, Honey, Hey You and the Polka Dot Chair girl I guess.
I get asked a lot if I blog about Polka Dots.  This also makes me giggle.  No not really, although I do have a great love of polka dots.  You can see them all over my house and in the clothing I pick. I've even got a pinterest board entitled, Inspiration: Polka Dots. 
I thought it would be fun for one month to blog all about polka dots.  With the exception of a post or two.   I'm very exited for the projects I've got to share with you along with the AMAZING ladies that have agreed to guest post for the month.
So…. stay tuned…