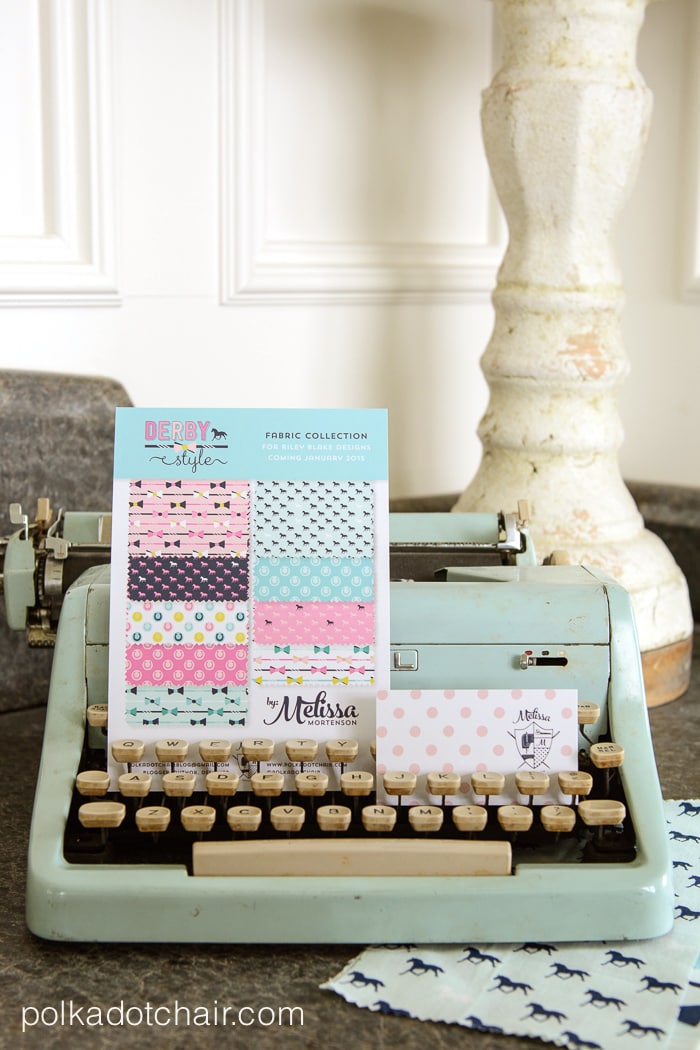 Happy Monday!! We woke up to snow! I am sooo not ready for this after last years "polar vortex". The kids are all off of school today and I can't think in my 20 years living in Kentucky of a time that we've ever had a snow day BEFORE Thanksgiving. I hope this is not a sign of things to come! Hopefully winter is coming early so that it can high tail its way out-of-town early too.
Did you notice the new header?  Last month before I headed to Quilt Market I decided it was high time to get a proper logo.  I've been using a few different ones over the years but now that I'm branching out into fabric design I decided that I needed some consistency. I also have plans for a few new patterns and may actually print them on paper now … I'm still working out the details on that.
Brynn Snyder from Whitefield Design did my new logo and designed some postcards that I took to Quilt Market with me in October. This turned out to be a giant help as I was feeling pretty lost on how to promote my book. (that's one thing that publishers don't tell you, you've got to figure out most of that kind of stuff on your own, and I'm here to tell you it's not fun to feel lost when everyone around you seems to already know what to do)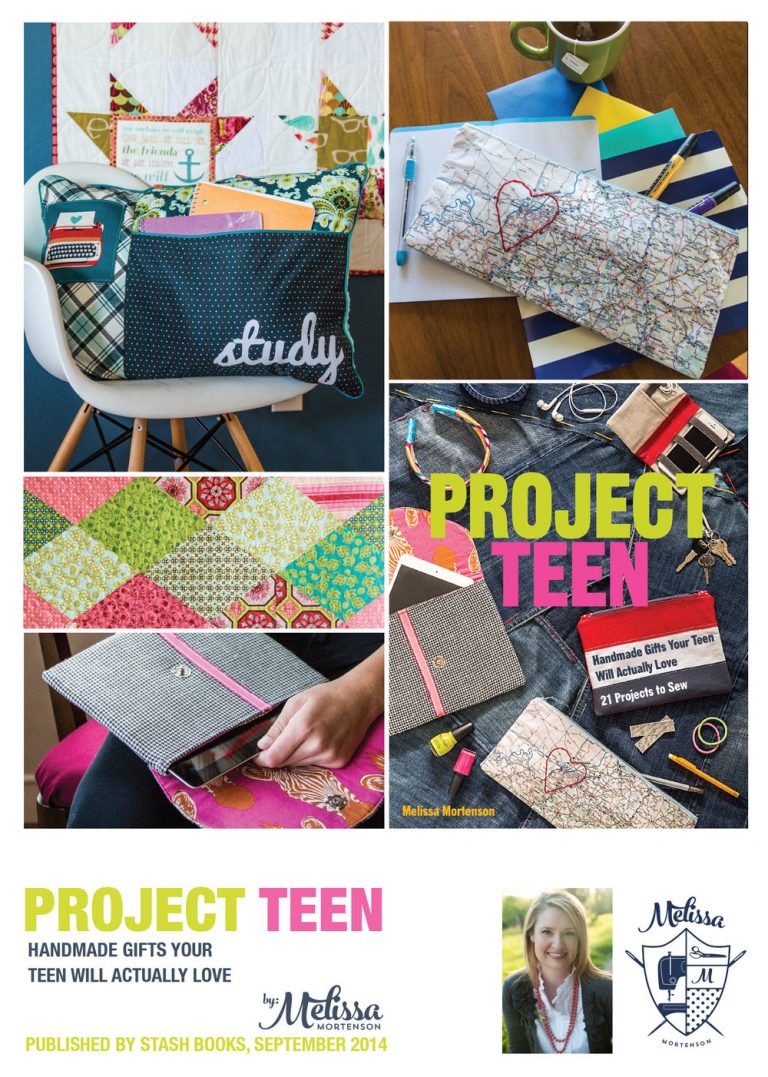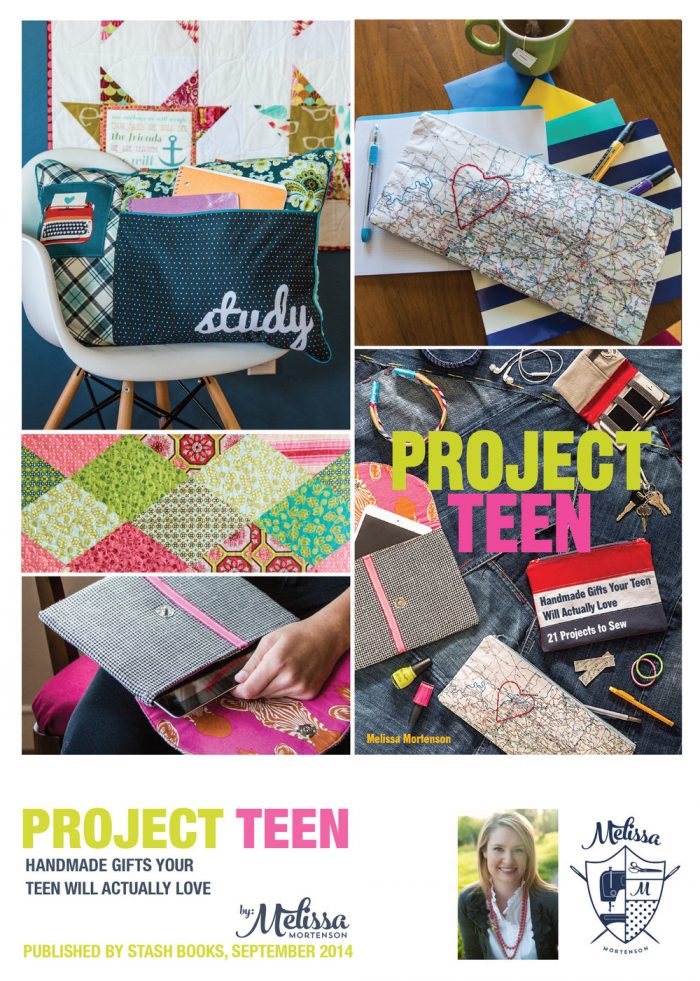 The post cards were double-sided, Derby Style on one side and Project Teen on the other. I love how she was able to mesh all of the elements together so seamlessly. If you're looking for someone to help you with branding, logos or other graphic design elements I can't recommend her enough (and no this is NOT sponsored, I just think she did a bang up job and deserves a shout out).
On her blog she's hosting a Holiday Gift Guide this week, today she's giving away a signed copy of Project Teen, and the rest of the weeks she's got other fab giveaways too.. Jewelry, Freshly Picked Mocs… etc… You can get all of the details over on her blog.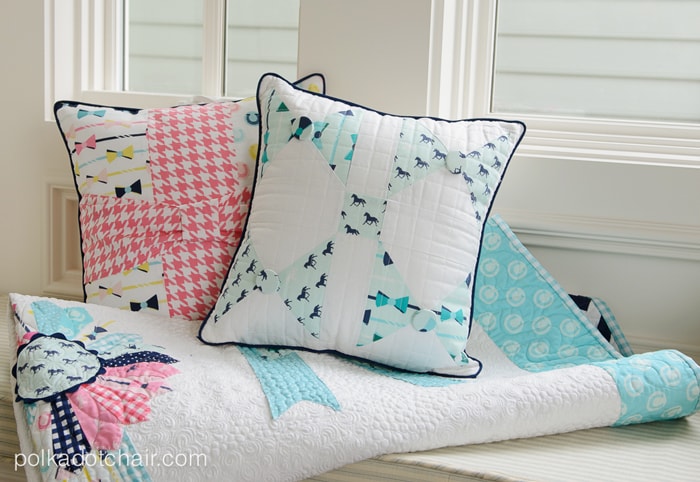 Second thing… there's a Riley Blake Designer Blog Hop going on right now!  Each of the designers who premiered collections at Fall Quilt Market will be sharing a little bit more about their fabric lines and inspiration. There are also a few awesome tutorials that you don't want to miss!
Next week I'll be a stop on the hop, so today you just get a sneak peek…. but the other designers have already started to share their projects.  I feel so honored to be included on a list with such amazingly talented ladies.
Here's the round up:
11/6 – The Quilted Fish
11/7 – Bella Blvd.
11/8 – Deena Rutter
11/10 – Lila Tueller
11/11 – Carina Gardner
11/13 –Bee In My Bonnet
11/14 – Fancy Pants Designs
11/15 – My Mind's Eye
11/17 – Zoe Pearn
11/18 – Sue Daley
11/20 – Kelly Panacci
11/21 – Marin Sutton
11/22 – Lori Whitlock
11/24 – Melissa Mortenson
11/25 – Melly & Me
11/28 – Scott Jarrard
11/29 – Elea Lutz