Next up on the docket in our Summer Sewing Series is Melissa (what a great name *wink*) of Melly Sews. She's sharing with us a free scalloped shorts sewing pattern.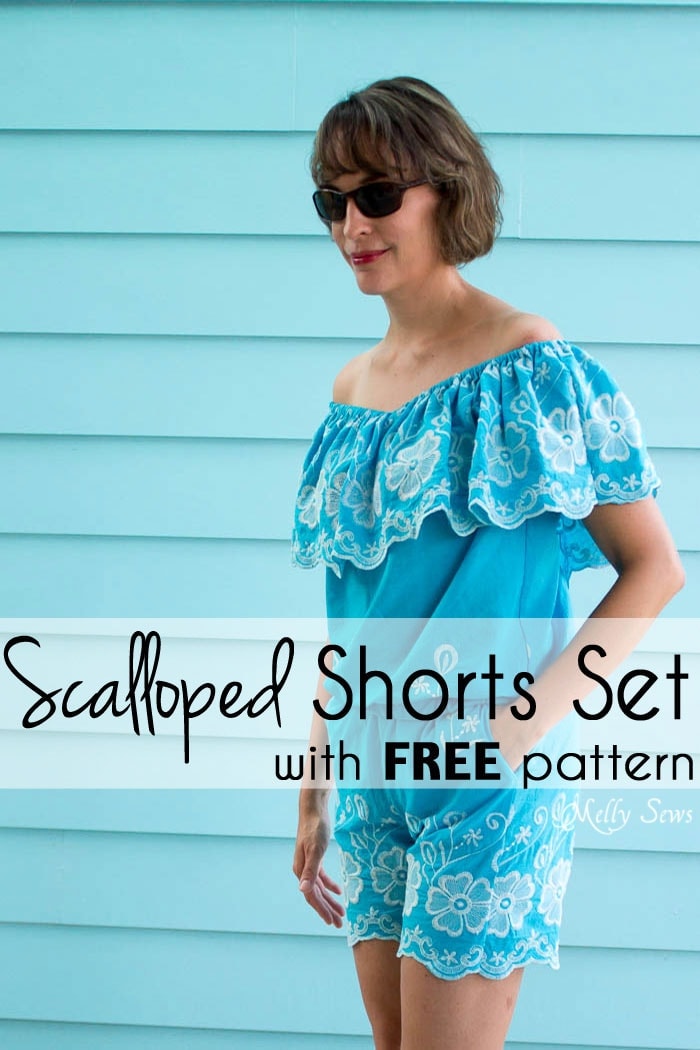 Okay, I love that when you first look at this you think it's a romper. I'm enamored with the romper trend going on right now, but tell you that I'd never be able to wear one in a million years. Honestly I go to the bathroom too much and it would drive me BONKERS to have to undress each time I had to use the facilities.
Melissa totally read my mind, and designed this shorts set to LOOK like a romper, but it's really TWO pieces. Genius!!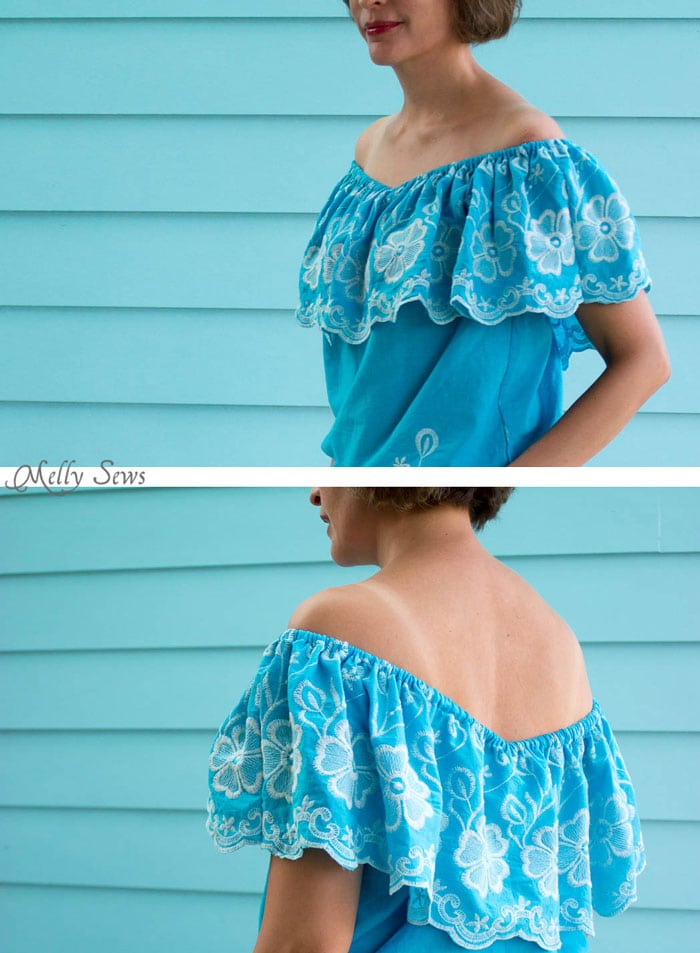 The top is an adaptation of a dress in Melissa's new book, Sundressing, which is full of fabulous sundress sewing patterns (for Women AND Girls). I've got this book on my "to buy" list. I love living in dresses in the summer. This summer Kentucky has been insanely hot and humid and dresses are so much cooler than pants and a top.
Hop on over to Melly Sews to grab the FREE Scalloped Shorts Sewing Pattern!
You can find Melissa's book on Amazon…(affiliate link)

To see all of the great projects featured in our Summer Sewing Series, just click here.