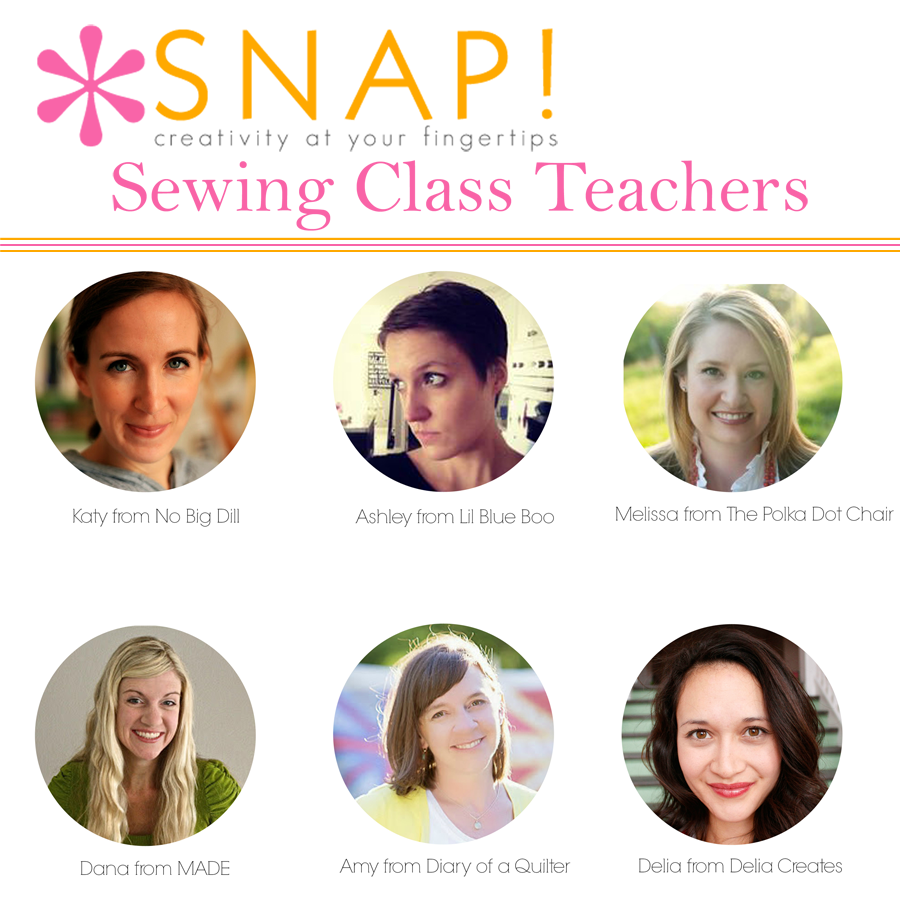 Hi guys!!
I'm so excited to let you know that this year at SNAP Conference there will be a Sewing Room!! Personally I think there are few things better than sitting down in a room together and sewing and sewing. This is going to be fun!
I know that I've shared my love of SNAP with you guys before, so I'm just going to say it again…. I love this conference.  Top notch classes, great information and wonderful people in attendance.
Myself and Katy from No Big Dill, Ashley from Little Boo Blue, Dana from Made, Amy from Diary of a Quilter and Delia from Delia Creates will all be teaching hands on sewing classes. How I got on that list I don't know, but I tell ya I'm grateful to be there.
I'll share more on my class later, but it does, of course, involve a zipper.
If you don't have a ticket yet, there are a few (and by few I mean few) left or you can enter to win one over at Simple Simon & Co.
I CAN NOT wait, it's been a loooong cold winter and this may just be what the Dr. ordered for me *wink*.