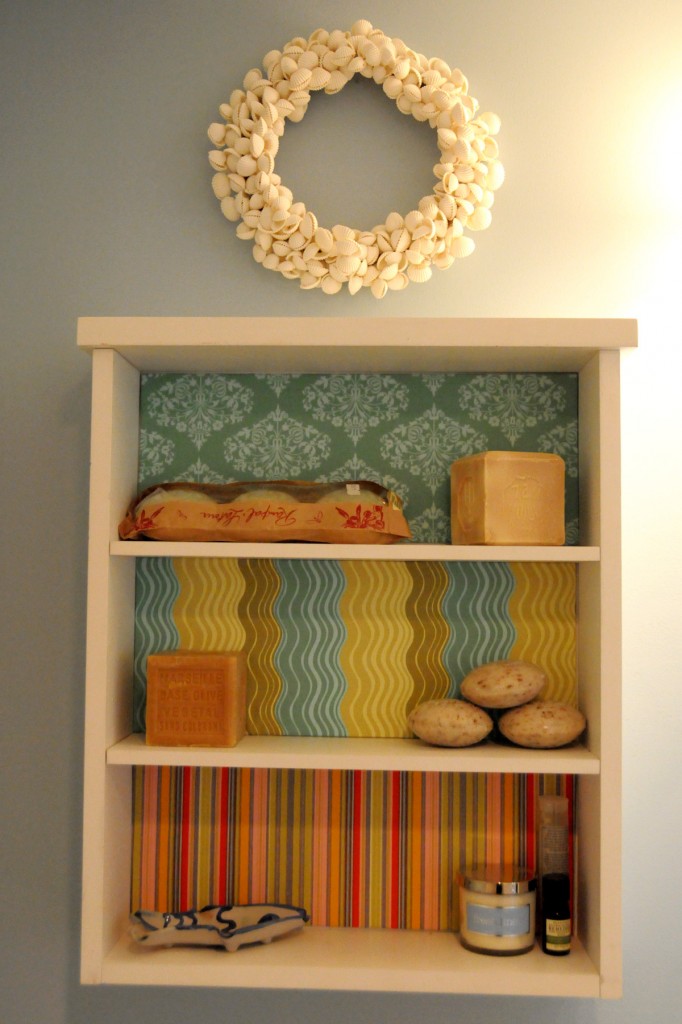 Whew!!! What a week! It's getting to that time of the year where I need to remind myself to just "breathe"! I'm working hard to get some stuff in the "shop"… and have a couple of things that I'm sooo stinkin' excited to share!
For those of you asking for the tree skirt, it is sitting on my sewing machine waiting to be bound!!! I'll post information on it as soon as I'm sure that it "worked" *wink*… (always a bit of an experiment when you are making stuff up).
In the meantime, I thought I'd share with you this little project that I tackled this fall.
I had this shelf leftover from when my twins were babies. Now that all of my kids had outgrown it I didn't know quite what to do with it.  I hated to just throw it away (or give it to goodwill).
I needed a shelf for above the toilet in my guest bathroom. My Mom and sister have always covered the backs of bookcases with fabric (great way to jazz up a plain bookcase). So I thought I'd give it a try. Since the shelves in this were not removable, I just cut a piece of cardboard to the size of the openings, then covered them with fabric… Pretty simple!

Click for Print Friendly Version